Beginner's Guide To Ball Stretchers (What You NEED to Know)
Curious about ball stretchers? You're in the right place! Here's everything you need to know.
Ball stretching is a popular form of CBT (cock and ball torture) where the balls are stretched during play or even throughout the day. Some people prefer the aesthetic of low hanging balls, some enjoy the sensation of wearing a ball stretcher, and some claim their orgasms are prolonged and more intense!
Editor's note: This article was updated on 11 May 2022.
So, what is a ball stretcher?
Ball stretchers are a type of bondage sex toy that fits over the balls, below the penis, and draws them away from the wearer's body. The skin of the scrotum is pulled taught, making it more sensitive, and therefore receptive, to stimulation.
Some people elect to wear their ball stretchers under their clothes during the day. This is usually done in an effort to elongate the balls for a 'lower hang'. If the scrotum is stretched on a regular basis, this 'hang' can be maintained for a longer period of time.
What are the different types of ball stretchers?
Ball stretchers come in a range of different materials, and each serves a different purpose, which we'll cover off below.
Silicone ball stretchers
Silicone ball stretchers are designed to fit over the balls and maintain a stretch until removed. This means there is no reprieve until the stretcher is taken off. Often lightweight and available in different sizes, a silicone ball stretcher is suitable for being worn under clothes.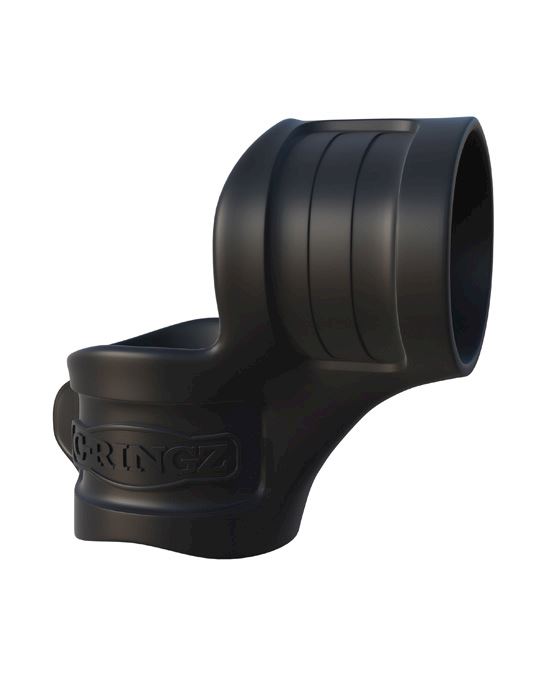 Fantasy C-ringz Mr Big Cock Ring And Ball Stretcher$15.95Shop Now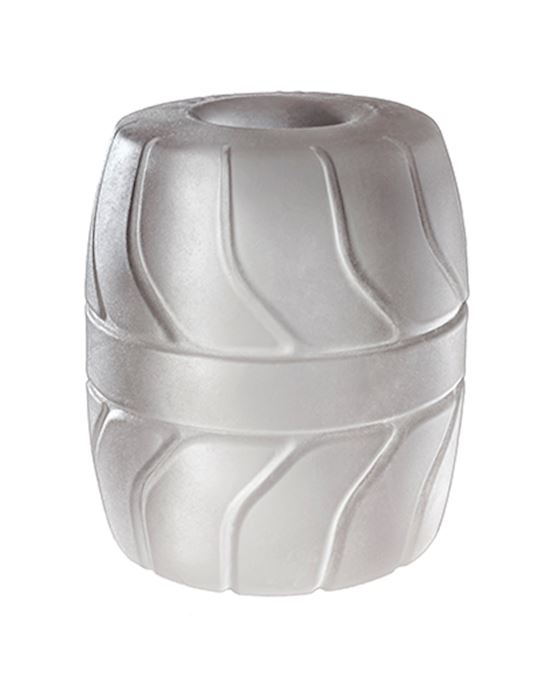 Silaskin Ball Stretcher 20 In Frosted$27.95Shop Now
Leather ball stretchers
Leather ball stretchers are another lightweight option. The leather is comfortable and easy to remove, and leather stretchers are often fastened by a clasp and can be taken directly off the balls instead of having to be stretched over them.
Leather can absorb sweat and lube, so it is important to think about how long you are going to be wearing it for. If you're planning to wear a leather stretcher under your clothes for a long period of time, consider using a talcum/baby powder beforehand to minimize discomfort.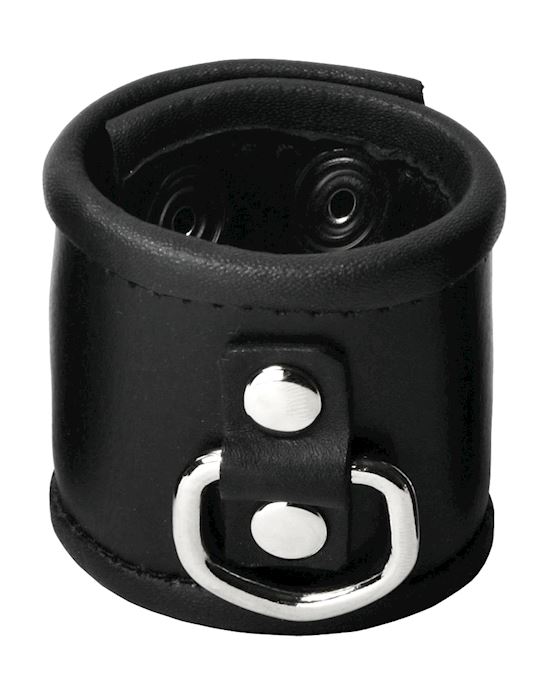 Leather Ball Stretcher With D-ring 2 Inches$27.95Shop Now
Metal ball stretchers
The more extreme ball stretching devices are made from metal. Since metal is inherently heavy, they tend to rely on gravity to stretch the scrotum. This means that sitting down or cupping the balls can relieve the sensation quickly if it becomes too intense.
Metal ball stretchers are often open and closed using a hex key and a screw. However, there are magnetic options on the market if quick removal is a requirement.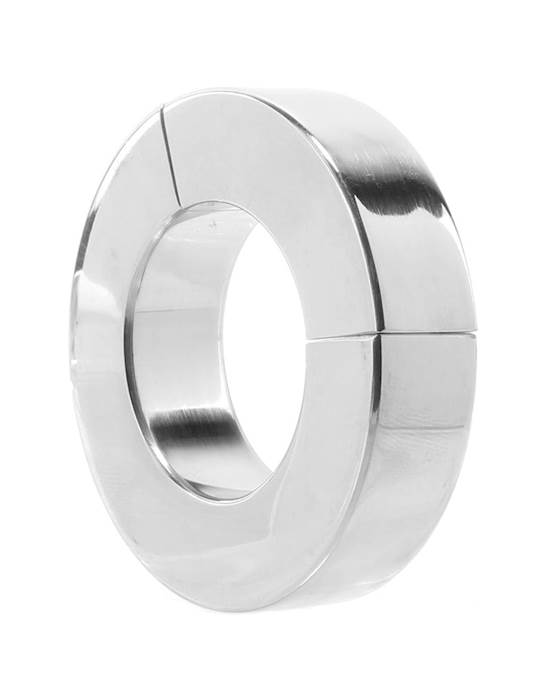 Rouge Magnetic Ball Stretcher$44.95Shop Now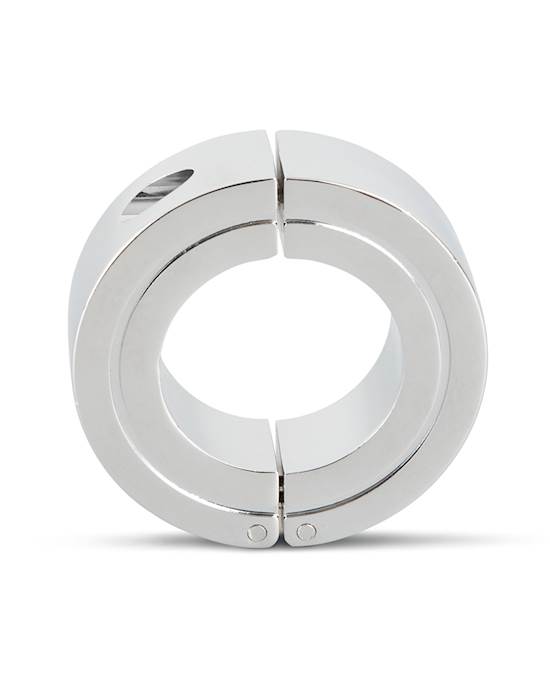 Rebel Lockable Ball Stretcher$75.95Shop Now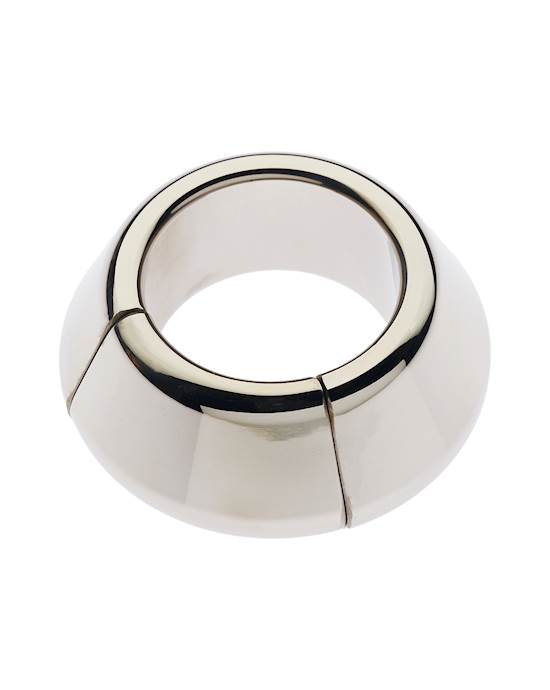 Kink Range Magnetic Cone Ball Stretcher - 35mm$55.95Shop Now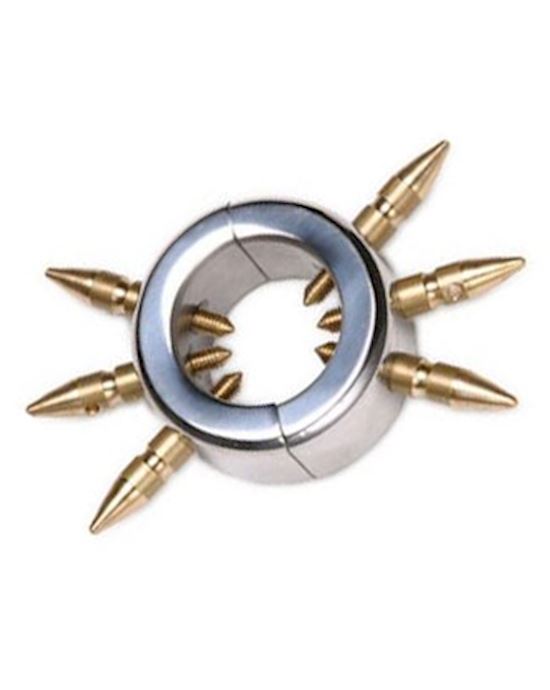 The Impaler Spiked Ball Stretcher$122.95Shop Now
Adjustable weight stretchers
Another feature of ball stretchers is their adjustable weight. Some ball stretchers come pre-weighted so you don't have to fiddle about attaching and adjusting how heavy your stretcher is. Pre-weighted stretchers are great when you know exactly what you want and you want it now.
Some stretchers come with various apparatus for weights to be attached to. Parachute style stretchers consist of 2 or more chains spaced evenly around the stretcher that hang below the balls and come together, joined by another ring. Various weights can then be attached to this ring for more or less intensity.
Other ball stretchers can be weighted from one point directly under the scrotum, or from each side. More intense stretching can be achieved by adding a weight to a metal ball stretcher. Ball weights are typically hung from rings on either side of the metal stretcher and can easily be added or removed as desired. Some ball stretchers also come with attached cock rings to aid in longer-lasting erections.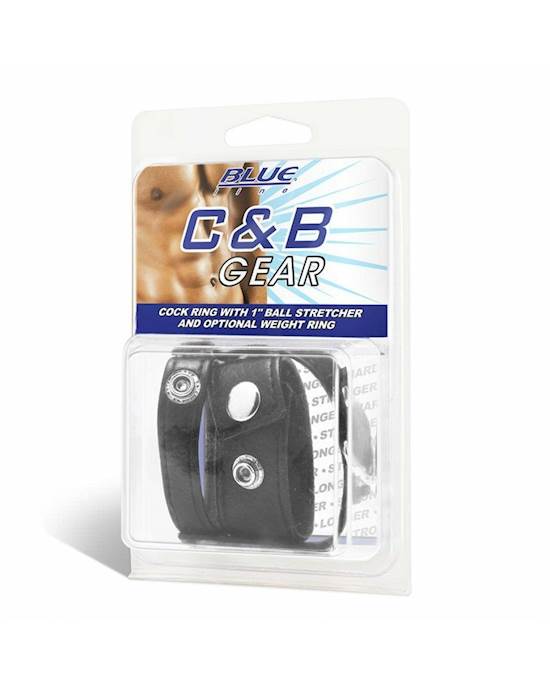 Cock Ring With Ball Stretcher$15.95Shop Now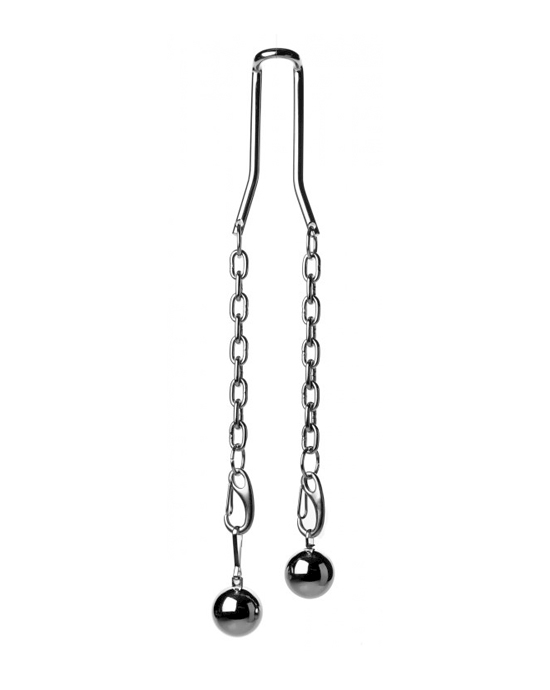 Heavy Hitch Ball Stretcher With Weights$60.95Shop Now
How do you use a ball stretcher?
Prepare your balls for stretching by warming them up in the shower or bath. Gently pull down on your balls from the top of your scrotum. Putting stretchers on skin that is warm and soft will always be more comfortable than putting stretchers on an unprepared scrotum.
Make sure you apply a generous amount of lube to your balls before wearing your stretcher. Lube will help you get the stretcher on comfortably and it will prevent chafing.
It is always important to use a lubricant that is compatible with the material of the stretcher you are using. Check out this guide to see what lube is best for you.
Using ball stretchers should never cause you pain or discomfort. If you experience this while using ball stretchers, remove them immediately. It is important to listen to your body and put your health first.
Ready to try a ball stretcher?
Shop Adulttoymegastore's range of CBT (cock and ball torment) products and add something new to your collection today!
Not quite what you're looking for? Shop our range of bondage toys and gear instead.
Read next:
Editor's note:
This article was originally published on 12 February 2019 and was updated on 11 May 2022 for relevance and comprehensiveness. The information in this article has been fact checked and reviewed for accuracy by Adulttoymegastore's team of content specialists and sexual wellness experts, including Sex Educator Emma Hewitt.
Content disclaimer:
Adulttoymegastore does not provide medical advice, diagnosis, or treatment for illness. Any information published on this website, either by Adulttoymegastore or its authors, is not intended to be a substitute for medical advice, and you should not take any action before consulting with a medical professional.