Tips & Tricks For First-Time Same Sex Intimacy
Having sex with someone of the same sex can be a daunting thing, especially if it's your first time. As a bisexual woman, I am here to share my favourite tips and tricks for making same-sex, great sex. As always, sex should be comfortable, fun, and safe. You only need to do what you're comfortable with, and you can take breaks or stop at any time! 
 I know the first time I had sex with another woman, I was caught up in thoughts of how do I know when to do what and what if I don't know what to do? I was so caught up in planning everything that I forgot that half the fun of having sex is exploring and discovering what makes you and your partner tick. If you can, push those thoughts aside and remember that sex is fun! And, you can progress as quickly or as slowly as you both want – it's all up to you! 
You might think that the first thing you need to do when it comes to sex is get naked and jump straight into bed. But, before that, there are a few important steps that can't be missed.
Communication is key
Conversation and consent! Always communicate with your partner, making sure you are both comfortable going forward with this. It's the perfect time to ask about boundaries and whether they're comfortable with certain aspects of sex e.g., would they be comfortable with toys being used? Are they comfortable with penetration? Are they comfortable with oral sex? Is anywhere on their body off limits? Is there anything they're particularly interested in trying, e.g., anal play? Once you have an idea of what excites and interests you both, you can incorporate it into your sex. 
Set the mood and slide into the sheets
Now that you're both on the same page, it's time to get comfortable. Now you can set the scene and make a space purely for your pleasure. For me, this means closing my curtains to ensure privacy, lighting some incense, setting the mood with dim lighting, and playing soft music. You don't have to start under the sheets either - you can sit on the bed and kiss and touch lightly until you feel comfortable to take things a step further. This is where you might want to start removing items of clothing, kissing each new body part you discover and taking great pleasure in discovering each other's bodies. 
Let's head South
Once you've progressed to the bed, it's time to focus on the erogenous zones of the body. Start with a gentle touch, paying extra attention to particularly sensitive spots like the nape of the neck, breasts, nipples, hips, inner thigh, and, of course, the genitalia. Here is where it's fun to see what excites you both and elicits what responses - remember, everybody is different! While you might go wild when someone touches your breasts, someone else might not enjoy that at all. Again, communicating and moving slowly will make everything better.
You can experiment with kissing, licking, and sucking different areas, checking in now and again with a "how does that feel?", "do you want more?", "harder or softer?". If your partner has shared that they're comfortable with oral sex, you can make your way down south, kissing and caressing their body on your way. If they have a vulva, start slowly with gentle strokes up the entire vulva, paying close attention to their clitoris with slow circles. Once you start to get a bit more comfortable you can speed it up, slow it down, or add a toy or even a finger (if they're comfortable with penetration). 
Pay close attention to how they respond to different stimuli - this will give you an idea of what to do next and what they are enjoying. If they've consented to penetration, a dildo or strap-on can be a great way to get that added stimuli - just don't forget the lube! I tend to favour water-based lubes as they are compatible with all toys. My current favourite is Share Satisfaction water-based lubricant. It makes everything smoother, more sensual, and ultimately much more comfortable (I would encourage the use of lube even if they're wet already - it really does make everything better!)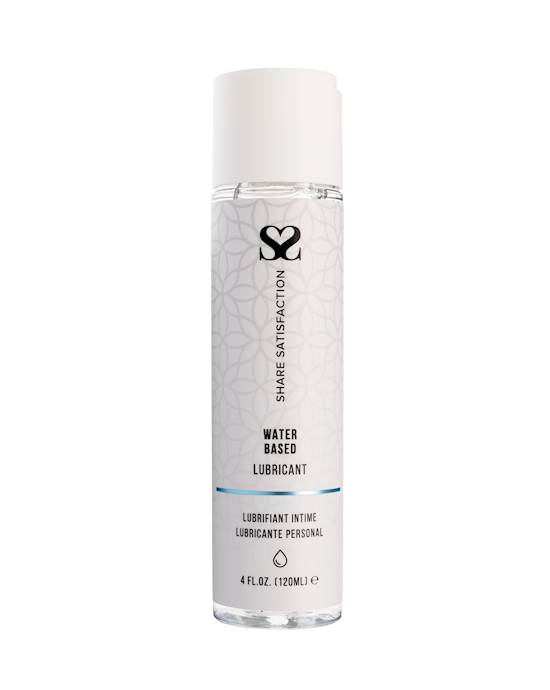 Share Satisfaction Water Based Lubricant - 120ml$16.95Shop Now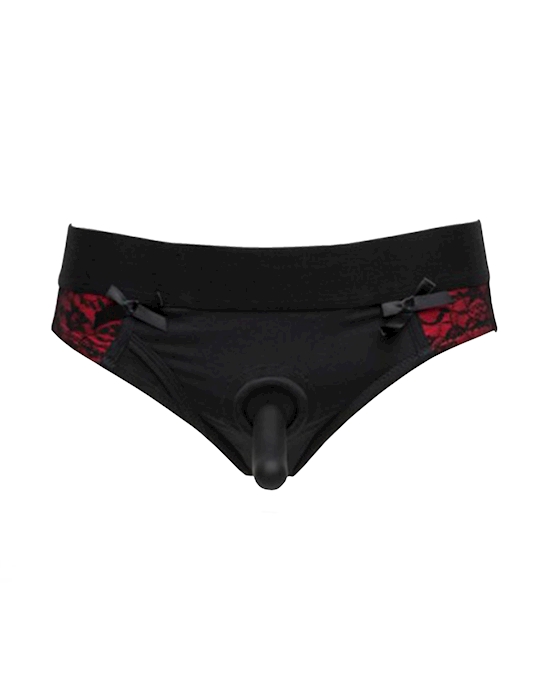 Scandal Pegging Panty Set$48.95Shop Now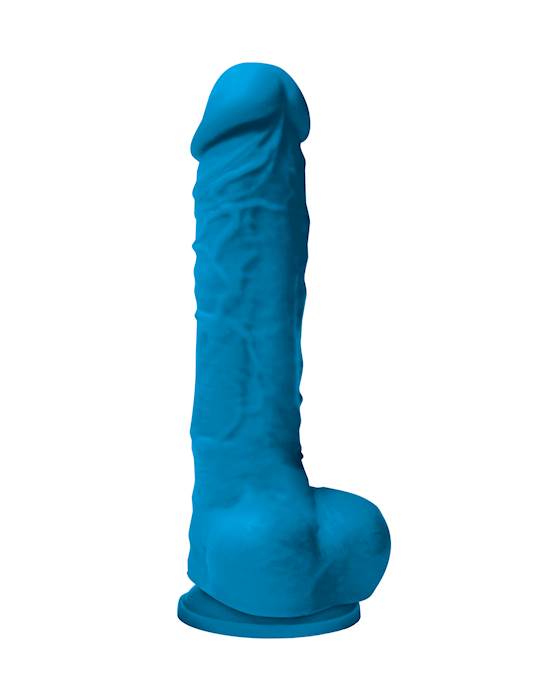 Colours Pleasure 5 Inch Dildo$33.95Shop Now
Remember - orgasm isn't the end goal! It's a fantastic bonus if it happens, but sex is about opening your body up to pleasure, enjoying new experiences, and exploring your body. It may take a few tries to find what works for you and/or your partner, and that's okay! There is no right or wrong in sex, just new things to learn and experience. 
Content Disclaimer:
The information in this article has been fact checked and reviewed for accuracy by Adulttoymegastore's team of content specialists and sexual wellness experts, including Sex Educator Emma Hewitt.
Adulttoymegastore does not provide medical advice, diagnosis, or treatment for illness. Any information published on this website, either by Adulttoymegastore or its authors, is not intended to be a substitute for medical advice, and you should not take any action before consulting with a medical professional.
For more product examples - shop all our
sex toys
here.