The Electric Rodeo Best Toys list
In our most recent episode of The Electric Rodeo, Emma and I talked about our favourite toys for the year. Here's a list so you can buy up large on our recommendation!
As we said in the pod - we have tried a lot - and I mean a lot - of toys this year. These are the best of the best.
Best penis toy
Emma raved about the Satisfyer Men Wand. Thanks to the innovative winged design, this revolutionary masturbator is a loyal companion for modern men everywhere. Believe it or not, this must-have item has 35 different vibration settings, and the ergonomically designed surface has a particularly soft feel. This vibrator's two soft wings are extremely supple and flexible, so your penis is firmly and securely enclosed. With each up-and-down movement you can feel the grooved details which add a further level of seductive stimulation.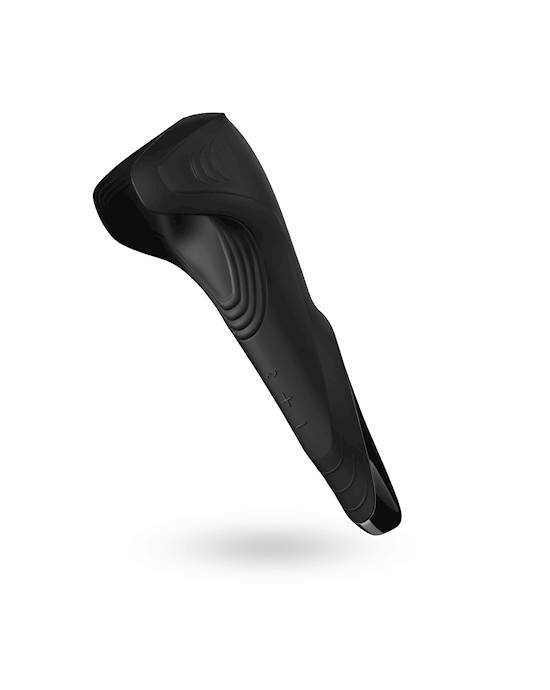 Satisfyer Men Wand$62.98Shop Now
I recommended the Tenga Egg but unfortunately, these little eggs have all sold out, again! You can check out the Tenga range here.
Best vulva or clit toy
Emma loves her Womanizer! There are heaps of Womanizers to choose from. This is the one Emma has.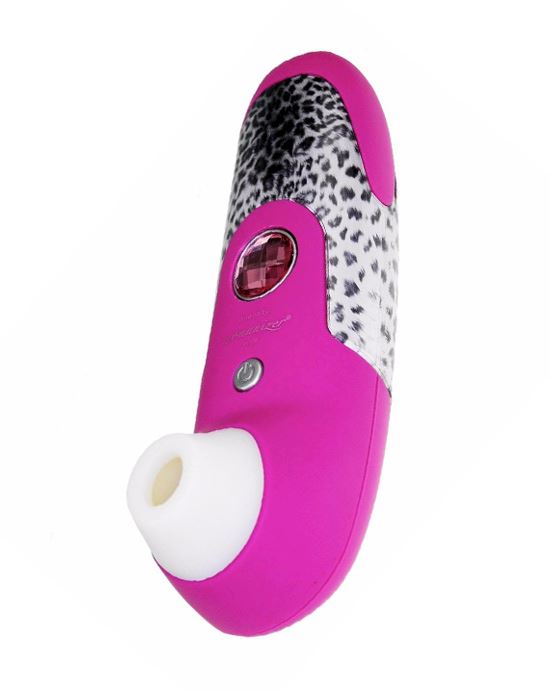 Womanizer Clitoral Stimulator$146.98Shop Now
The Womanizer is a true innovation in the sex toy industry. The first toy designed to stimulate the clitoris without clitoral contact. Whether you use it alone or with a partner this product promises a 100 percent orgasm guarantee.
I chose the Kama. The hottest, newest toy on the block. It's a dual stimulator so it works internally and externally. It's an amazing toy - you'll love it. Just check out the reviews!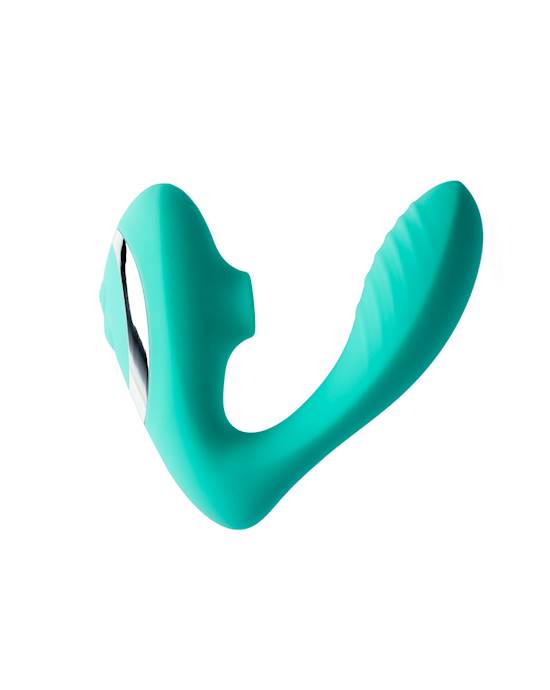 Share Satisfaction Kama$62.98Shop Now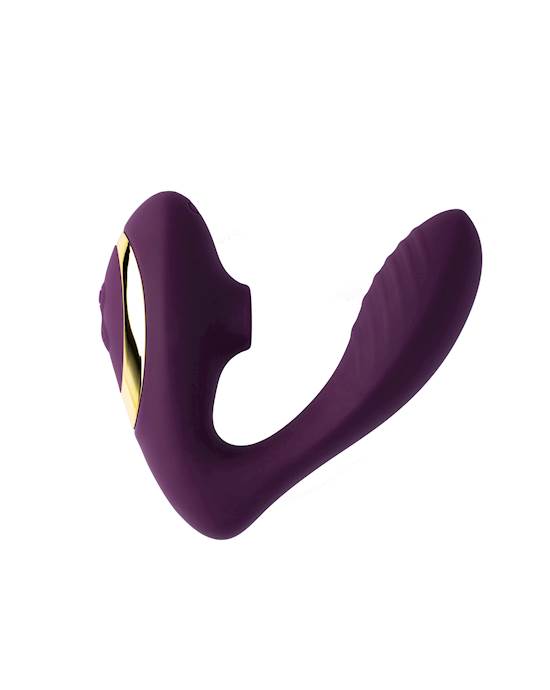 Share Satisfaction Kama$62.98Shop Now
Best beginner toy
I love the Cosmo Bendable Love. It's small but has a long handle so you have good control. You can use it on your clitoris, your G-spot or on the entrance of your vagina. It bends to where you want to use it and it's not scary and doesn't have a big learning curve to use it.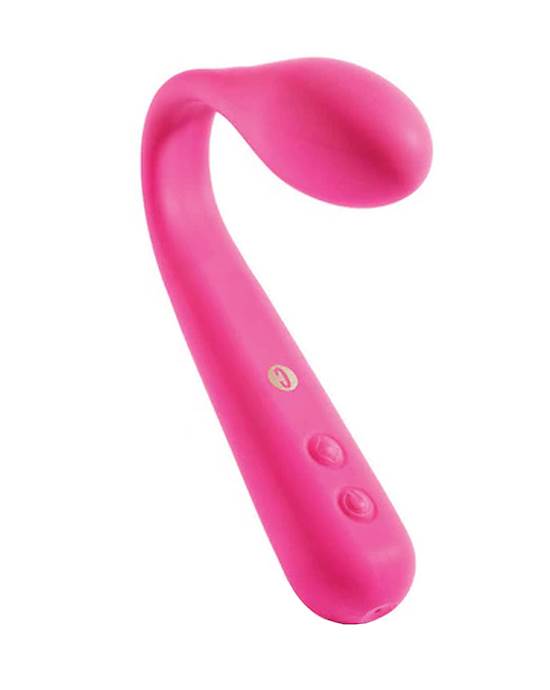 Cosmo - Bendable Love$20.98Shop Now
Emma also chose a Cosmo toy. She loves the waterproof, rechargeable Cosmo Bullet vibe which is great for beginners.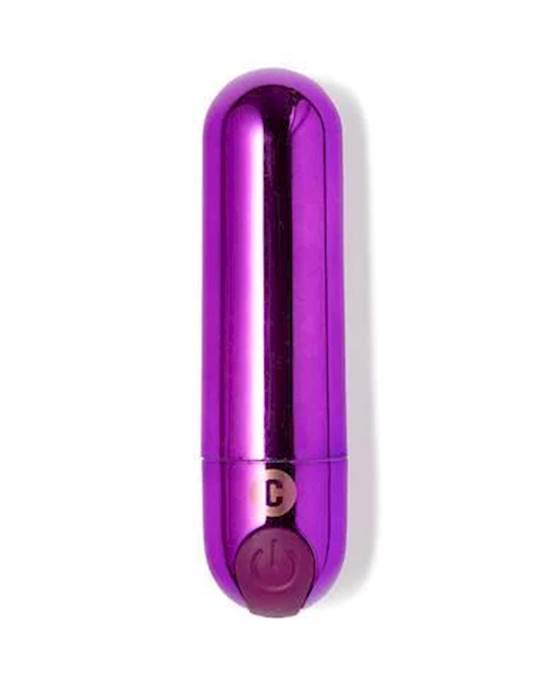 Cosmo - Enchantment$34.98Shop Now
Best anal toy
I'm pretty vanilla and haven't tried a lot of anal toys so I simply recommend the Satisfyer Anal Beads. They're cute and easy to use for beginners.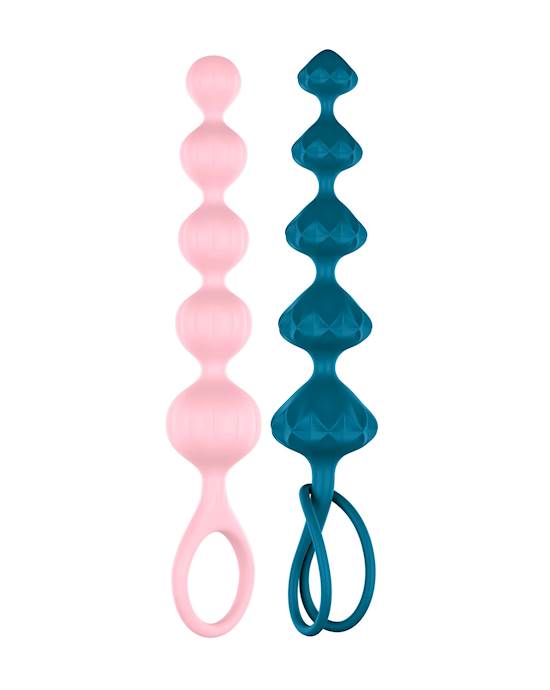 Satisfyer Anal Beads$31.98Shop Now
Our Anal Queen Emma recommends the Satisfyer Layon Sweet Temptation. This toy is not strictly an anal toy but the secret is out. Use it on your booty and it feels like a rim job! Or so says Emma...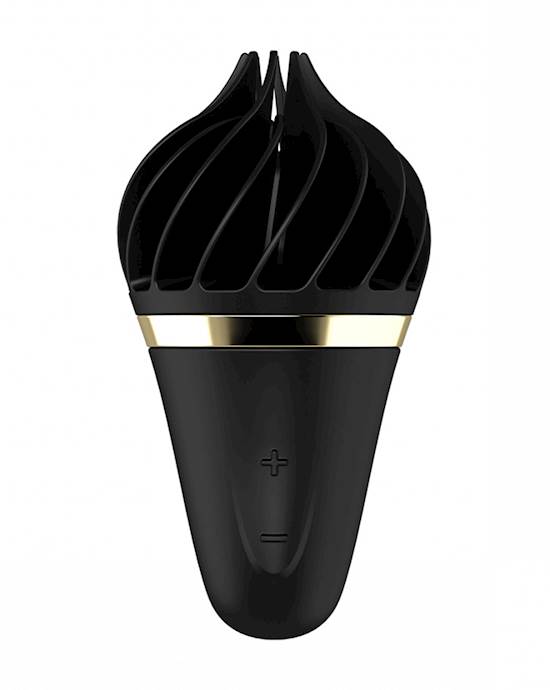 Satisfyer Layons - Sweet Temptation$41.98Shop Now
Best Lube
It's unanimous! Uberlube is the best lube out there. We both love it. Uberlube silicone lubricant has been formulated to be scentless, tasteless, non-staining, and never sticky, tacky or oily. And it's also in a pretty bottle so you can keep it by your bed and nobody will know what it is.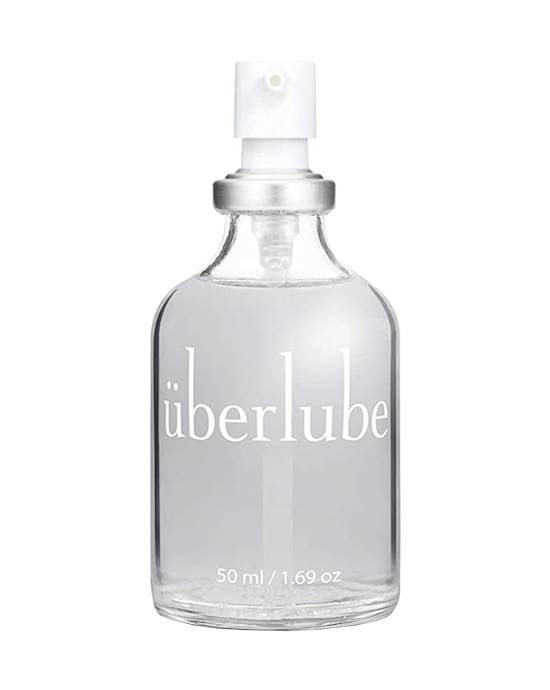 Uberlube Luxury Lubricant 50ml$13.98Shop Now
And if you use a lotta lube I also gave a shout out to the handy pump top Wet Stuff Gold. You'll never be caught out with this by your bedside.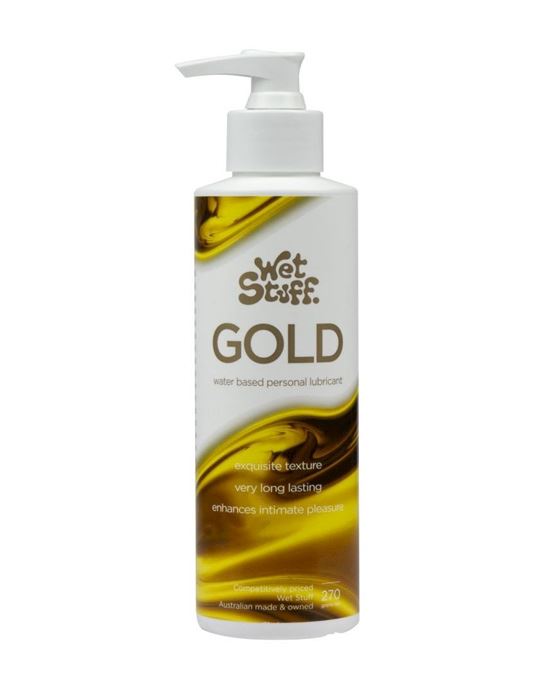 Wet Stuff Gold 270g Pump Top$15.98Shop Now
Best internal toy
Emma loves the Colours Dildos. This range is just so cool - we know you will love it too. Colours comes in a range of (you guessed it) colours, but also a range of sizes and styles. These dildos have a lock tight suction cup and are made from soft medical grade silicone.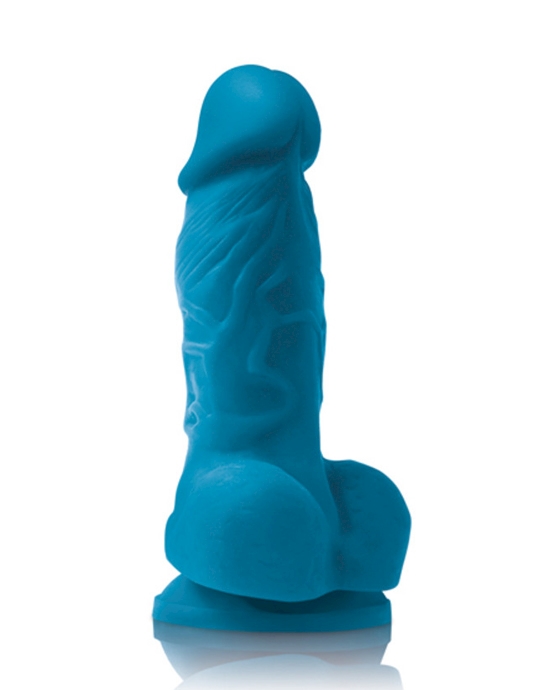 Colours Pleasures Dildo$40.98Shop Now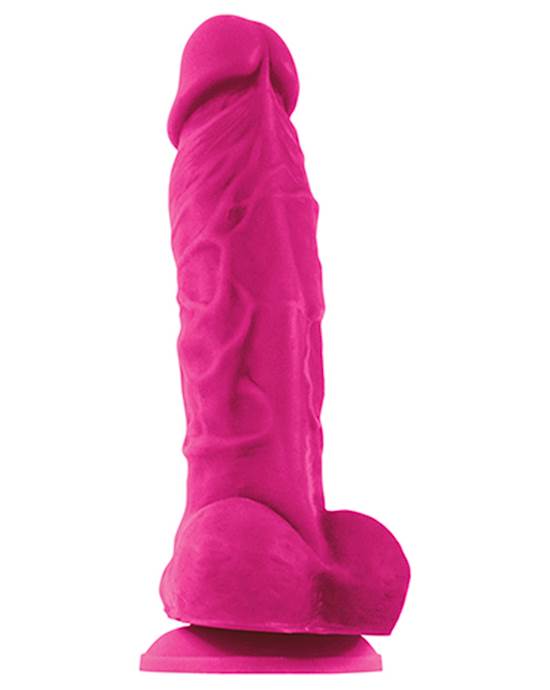 Coloursoft Soft Dildo$33.98Shop Now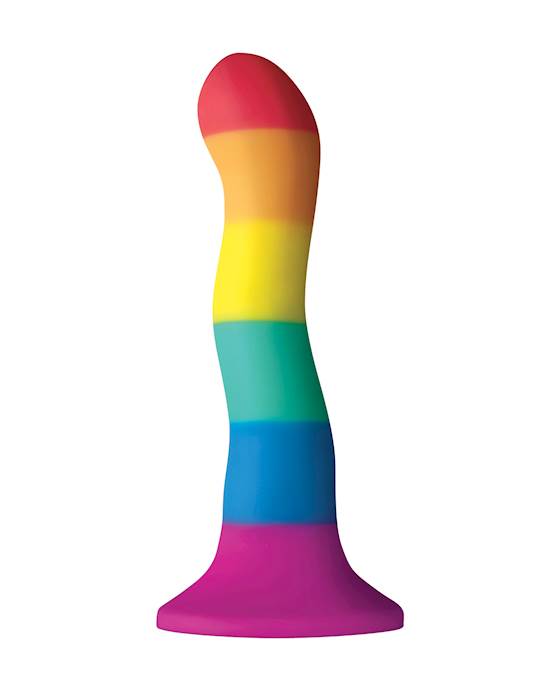 Colours Pride Edition Dildo - 6 Inch$58.98Shop Now
I recommended Satisfyer Petting Hippo. One of the first internal vibes I tried. I love the "pleasure sneaking snoot" because it hits your G-spot. It is of course, rechargeable and waterproof too and is made from soft silicone.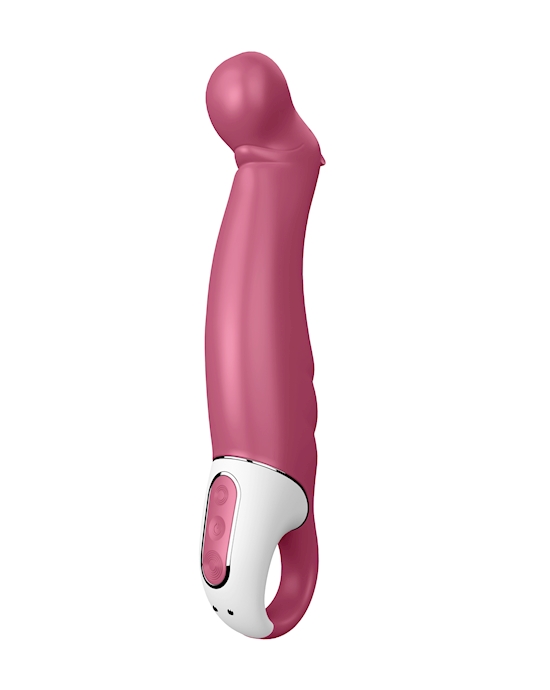 Satisfyer Vibes - Petting Hippo$58.98Shop Now
Best couple toy
We think every toy is a couple toy but Emma recommended Le Wand Rechargeable Massager for a sexy massage that works for all genders. Le Wand creates chic and sleek massage wands for your pleasure. Each wand has compatible attachments for next level extra stimulation to blow your mind.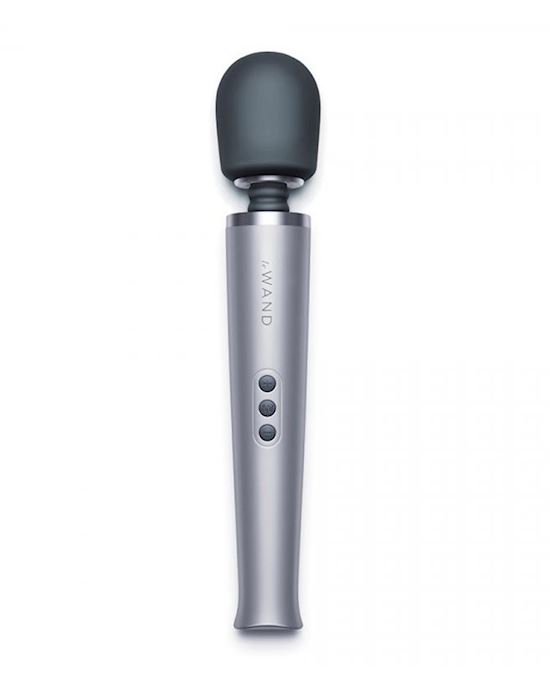 Le Wand Rechargeable Massager$167.98Shop Now
Best cock ring
Emma suggested the Tantus 2-inch Cock Ring.This ring is a silicone c-ring which means it holds the testicles down and keeps the testes from contracting thus slowing down ejaculation. The constriction takes orgasm from about six seconds to up to 45 seconds. For best results, apply lube to the inside of the ring, then ease one testicle trough at a time before finally pulling your cock through.
On the podcast we also recommended getting gift vouchers. You can just print them at home or email them to the giftee.
Check out the gift voucher range here.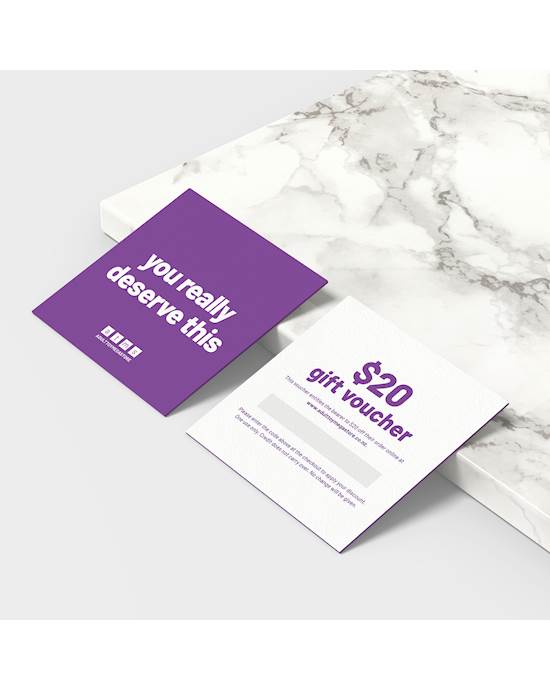 $20 Adult Toy Gift Voucher$13.98Shop Now
Merry Christmas from Emma and I! See you in 2021 and keep listening and reviewing 😊
Want more?
There's plenty more where that came from! Adulttoymegastore is an online retailer of sex toys distributing worldwide. ATMS was opened in 2009 and is still proudly New Zealand owned and operated, with over 8,000 products from more than 45 brands to choose from! We take great pride in providing the best products to thousands of happy customers, and have many benefits such as a loyalty programme, free samples, and personalised notes.
Adulttoymegastore has a huge range of sex toys including vibrators, dildos and cock rings for every occasion! With fast, 100% discreet shipping, and price guarantee, ATMS has everything you need to make good sex, great!