Beginners Guide to Metal Dildos & Why You Should Try One!
Ever thought about trying a metal dildo? This beginner's guide will tell you everything you need to know!
Metal dildos are an underrated type of sex toy that many have never tried or even considered. This is partially because of the fact that metal dildos are reasonably uncommon, but they're actually amazing!
Similar to glass dildos, metal dildos are super smooth and make any intimate insertion really comfortable. You can experiment with temperature play, hit the g-spot just right, enjoy the firmness and sensations that the added weight creates, and they can be completely sterilised. Plus they're great for the planet!
*Editor's note: This article was updated on 16 September 2021. *
So what are the desirable differences that sets metal material apart from the rest?
Metal or stainless steel dildos are sought after by experienced users. This is because of the super intense experience that this material enables. Metal dongs usually pack more weight than realistic dildos for example. This means that upon insertion the weight can pull down or up depending on what positioning your currently in. Make the most of gravity and try out both! When dildos are angled they may stimulate the g-spot or hug the vaginal walls a bit tighter. The greater weight however means their not recommended for use with a strap-on or any dildo strap.
Watch the short video below where sex educator Emma Hewitt will tell you everything there is to know about metal sex toys!
Here are some great reasons why metal dildos are so great...
G-spot stimulation
The g-spot is located two inches inside the vagina on the front wall, behind the pelvic bone. Applying firm, consistent pressure to the g-spot can lead to incredible orgasms and even squiriting, and specialised g-spot sex toys help to stimulate it. A metal dildo has enough firmness to be able to stimulate this area extremely well.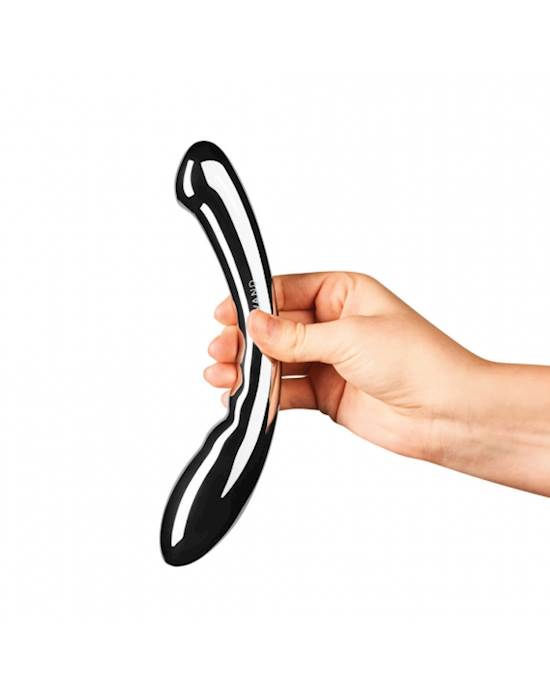 Lewand Arch$139.98Shop Now
Anal stimulation
Some metal dildos can be inserted partially into the anus, providing they have a big bulb or handle to prevent them from slipping in too far and disappearing. Just ensure that you've got a firm grip on the other end so it doesn't go in further than welcome. Take this seriously! Read our guide about what to be aware of before using a dildo anally.
One metal sex toy that is perfect for prostate play as well as double penetration for vulva owners is the Metal Worx Double Trouble pleasure probe. With an artistic design, this dual fingered massager mixes visual arousal with smooth sensation.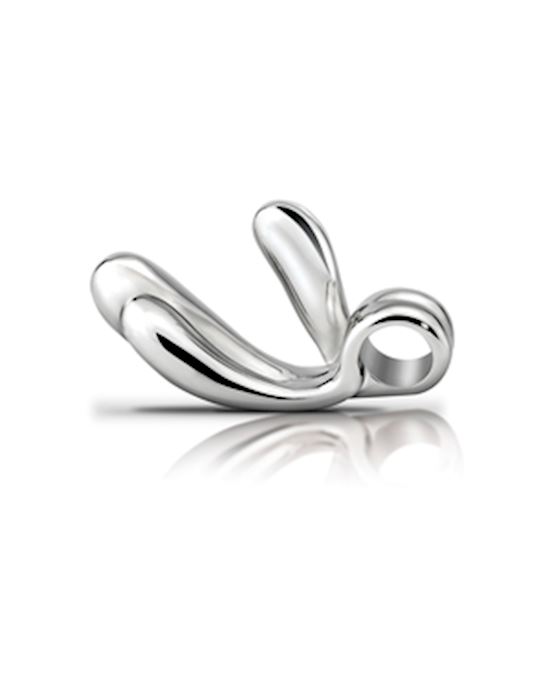 Metal Worx Double Trouble$44.98Shop Now
Temperature play
One aspect that metal dildos boast is temperature play, which is concept that is mostly associated with glass dildos or certain lubricants. Temperature play involves either warming or cooling down your toy by submerging it in hot or cold water. Metal is very temperable, which is great for playing with variations of nerve tingling sensation.
However, users should be careful with how hot or cold their toy is. If it's been basking in the windowsill on a hot summer's day, it's probably worth letting it cool down before things get freaky. Considering their going to be near some very delicate areas, always discuss with your partner what temperatures they are okay with and what is too extreme. Read our guide on how to get started with temperature play.
Perfect for beginners
Although metal doesn't appear to be the most friendly material at first glance, its cleanliness, smoothness and comfort will rid any worries you may have originally had. Your perception of this material will change from a terrifying trinket to a tempting trophy that's discreetly standing on the mantelpiece. Metal dildos enable you to really explore what feels good for you and hit all the right spots.
Kink and visual arousal
As mentioned previously, metal can seem intimidating. However, for some this a welcome kink. Inserting something into your body that feels taboo provides visual arousal and heightens the incoming sensation. That's why users sometimes just hold it during foreplay. Simply rubbing the metal on the body of their partner to set the tone for a raunchy session.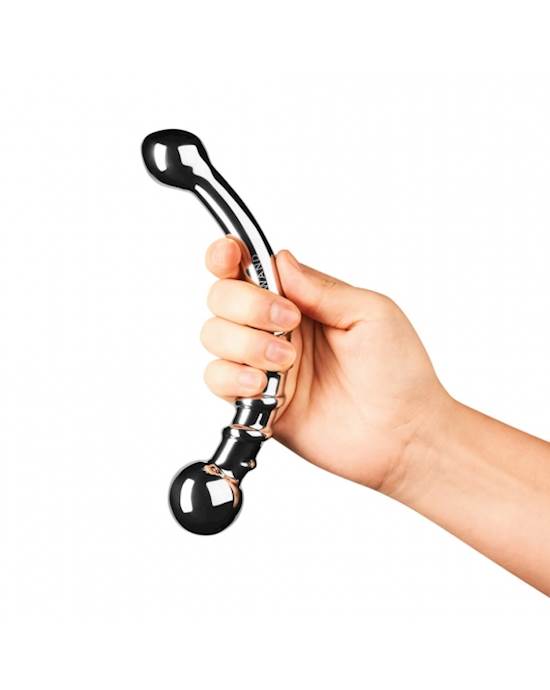 Lewand Bow$139.98Shop Now
Easy to clean and sterilise
Sex toys vary in terms of how easy they are to clean. Most require a generous helping of sex toy cleaner, a quick wipe down and you're ready to go. Ease of cleaning can be the persuading factor between wanting to utilise a toy or not. Easy cleaning ensures the repeated use of the toy concerned. Likely to result in increased levels of satisfaction because you learn the most pleasurable way to use the toy.
Further metal material is a great alternative because it encourages hygienic sex. Anything that prevents the build-up of any nasty bacteria in your sex life is generally welcome. This is why metal dildos are an attractive option. Cleaning is made simply by submerging them in boiling water or even placing them in the top of the dishwasher. So use it before you activate the dishwasher for the night, that way you won't sacrifice any precious sleep either.
Read our guide on how to clean your sex toys and you can purchase sex toy cleaner here.
Metal dildos can be 100% sterilised which makes them one of the most hygenic sex toys you can use.
They're sustainable
Metal sex toys can last a life time, plus if you do want to get rid of your metal dildo it can be recycled! The metal can be melted down by recyling plants and turned into something completely new. So if you care about the planet and want to make more environmentally friendly choices when it comes to your sex toys, a metal dildo is a great way to go.
What are the best metal dildos you can buy?
Now that we've covered off the main reasons why metal dildos are so great, here are some of the best metal dildos you can buy:
Le Wand Hoop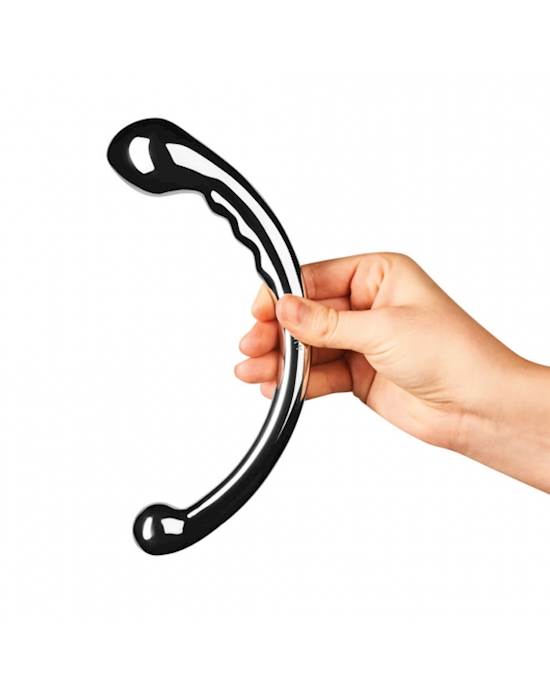 Lewand Hoop$157.98Shop Now The Le Wand Hoop is an iconic, best-selling g-spot metal dildo. Allow the Hoop wand to firmly caress your pleasure spots in all the right way, the Hoop features a beginner-friendly, easy-to-insert small bulb and a larger bulbous teardrop end with ripples for an added delightful textured sensation. Both ends are excellent for mind-blowing G-spot and P-spot play.
"Easily the best non-vibrating g-spot stimulator my partner and I have come across, and the ribbed end made for some ultra pleasurable anal play. She says it's a solid 5 star toy." - Verified purchaser.
Kink Stainless Steel G-Spot Wand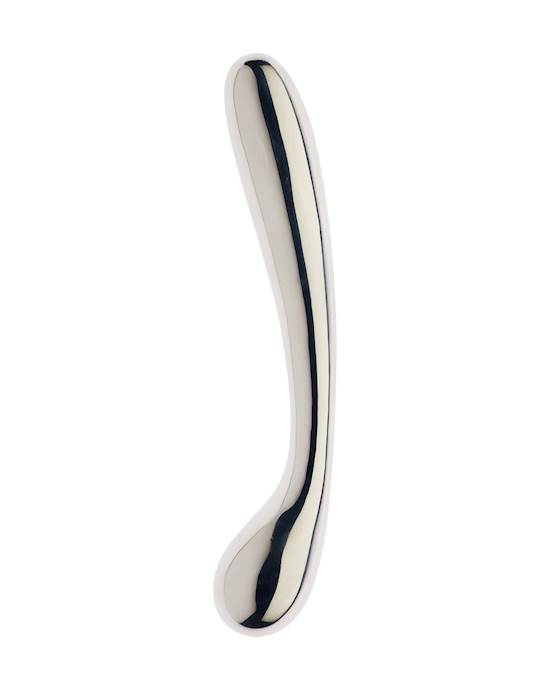 Kink Range Stainless Steel G-spot Wand$76.98Shop Now Featuring two ends for insertion, this beautiful metal g-spot wand by Kink can be used both anally and vaginally depending on your preference. One side is slimmer with an ideal shape and width for vaginal play, while the other side has a larger bulb which is used as a handle during self-exploration and is great for anal insertion.
This wand is tapered on both ends, meaning an easy insertion inside the desired area. The stainless steel used to make this wand is silky smooth and glides across the body. It can also be utilised for temperature play, with a simple submersion in cool or warm water changing the wands heat. Insert the cool or warmed rod inside for even more thrills while playing.
Fifty Shades Darker Deep Steel G-spot Dildo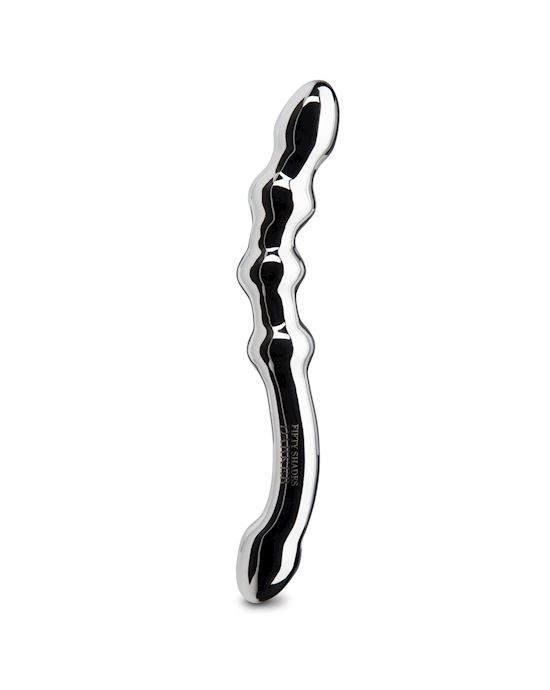 Fifty Shades Darker Delicioulsy Deep Steel G-spot Dildo$104.98Shop Now This Fifty Shades Darker Deep Steel G-Spot Dildo is an example of a premium steel dildo. With the ability to be inserted at either end, users have the choice between a luxuriously smooth experience or a more intense beaded end. Both ends are curved to massage the g-spot with each sensual thrust.
Le Wand Contour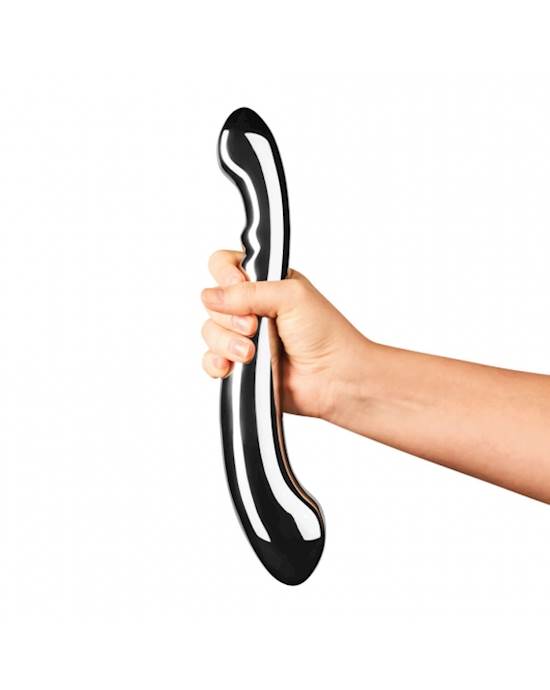 Lewand Contour$202.98Shop Now A more advanced option, the Le Wand Contour was created to effortlessly work with the natural curves of your body, the Le Wand Contour will sate the desire of every advanced pleasure seeker for filling sensations with its sleek ultra-girthy sensations and gentle curves. Firmly pressing on all your pleasure spots with weighted pressure in all the right way, the stainless steel Contour wand will become every size queen's favourite toy. Gloss up the Contour with ample amounts of lube and experience deeper climaxes. The larger walnut-shaped end provides direct stimulation, while the smaller end features ridges for more intense stimulation.
Expert tips for choosing and using metal dildos
Quality is important
Look for metal sex toys made from stainless steel. Some material may be very low quality and therefore be more susceptible to product imperfections. This article has focused on high quality metal, however be sure to read the description of a product to check the metal concerned. Sometimes sex toys will have "metal" or "steel" as their colour, this is not necessarily reflective of the product material!
Communication is key
Whenever incorporating dildos or any adult toys into foreplay or sex with a partner, ensure you are communicating openly. Not only is this safe practice but will make for a more intimate experience. The most satisfying sex with toys results from partners who both know how a toy is best used!
Ready to try a metal dildo?
See Adulttoymegastore's full range of dildos including classic dildos, double ended dildos, and realistic dildos.
Read next:
Editor's note:
This article was originally published on 8 October 2018 and was updated on 16 September 2021 for relevance and comprehensiveness. The information in this article has been fact checked and reviewed for accuracy by Adulttoymegastore's team of content specialists and sexual wellness experts, including Sex Educator Emma Hewitt.
Content disclaimer:
Adulttoymegastore does not provide medical advice, diagnosis, or treatment for illness. Any information published on this website, either by Adulttoymegastore or its authors, is not intended to be a substitute for medical advice, and you should not take any action before consulting with a medical professional.