What should a person be aware of before using a dildo anally?
Want to use a dildo anally? There are just a few things you need to know first.
Consider this a beginners guide to putting stuff up your butt. No matter what your gender, you need to understand a few things first before diving in the deep end so to speak.
There are so many toys out there that do wonderful things when you put them inside you. There really is a world of wonder out there when it comes to anal toys. You can use butt plugs, anal beads, anal vibrators, even rimming devices. Or you can use a dildo. And that's what we'll focus on today - anal dildos.
Dildos are often used two ways - by harness with a partner or by suction cup with you in control.
When picking a dildo here's what you need to ask yourself:
__What level am I at for anal play? __If you're a beginner. Start small. You want a thin toy. Don't run before you can walk.
You can buy a set of dildos to work out what's comfortable for you. This way you can try out each size as you go and choose the one that works best for your body.The Silk dildo is the perfect choice for a first dildo. This line will allow you to safely try a new experience, and not feel awkward or embarrassed about purchasing an extreme toy. These dildos are a sensual delight that glide in perfectly smooth. The Silks are perfectly safe to use as dilators as well. We highly recommend these fun toys, especially for use with strap-on harnesses. They now come with three sizes giving you choice of how you like it.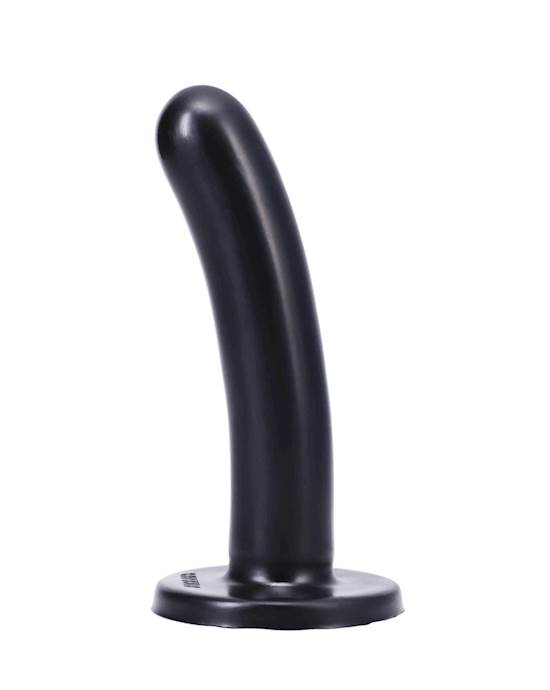 Silk Silicone Dildo$40.95Shop Now
You'll notice they have a flared base. You MUST have a flared base if you're using a dildo anally. Your anal sphincter is so strong it can pull your dildo into you making it really difficult to remove your toy. You do not want to explain that to an ER nurse.
If you're more experienced at anal play you can try some of our other larger anal toys (and our really, really big toys).
There are so many kinds of dildos - You can try a realistic dildo, a colourful but still phallic dildo, a double-ended dildo, a double penetration dildo, a glass dildo, an inflatable dildo, a Vac-U-Lock dildo, a squirting dildo, or a suction dildo.
What material should my toy be?
It should be body-safe silicone or or stainless steel. Avoid toys that are cheap plastic. If your toy is glass - make sure it's from a reputable company and it's designed to use anally as well as vaginally.
The Amore anal glass rod is a great choice for a glass toy. Its double end allows you to have the choice between two exciting ends, one consisting of three ribs and the other a smooth, silky surface. If you choose to use it with a partner, the rod is bent allowing it to be positioned in the best way possible for both partners. Both ends consist of a tapered tip allowing for easy insertion.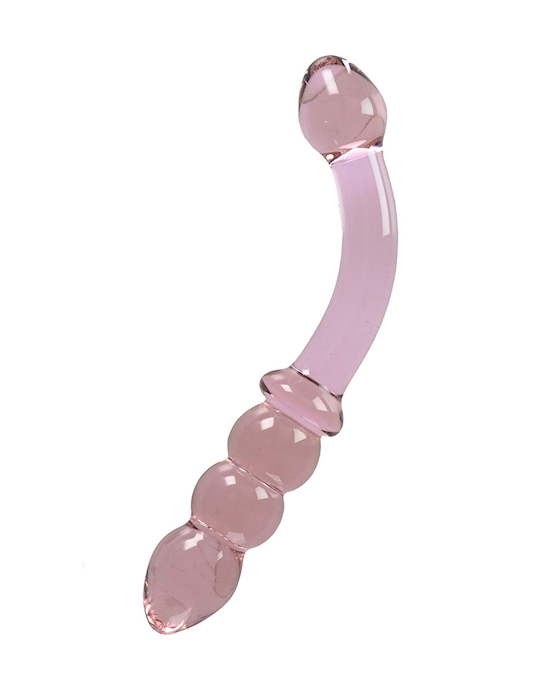 U-turn Anal Glass Rod$16.95Shop Now
A thrusting wand glass toy is also a good choice. Be careful with glass wands that are curved, they're not designed for full insertion unless they have a handle or flared base. The Prana Glass Thursting Wand is designed for full insertion with a handle for you or your partner to use.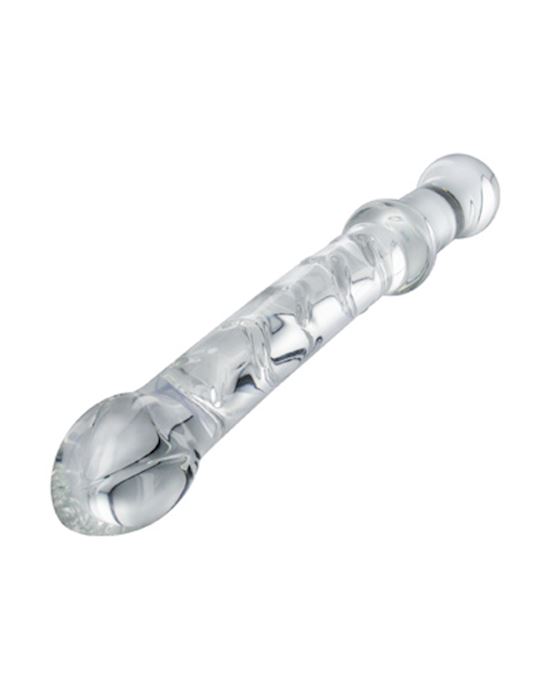 Prana Glass Thrusting Wand$26.95Shop Now
What accessories do I need?
Number one is lube. It's the most important thing. Get a quality anal lube and use lots of it. If your toy is silicone you need a water-based lube because silicone lubes can break down your dildo's silicone. If your dildo is stainless steel, you should use a silicone or water-based lube. Ideally you want an anal lube. Avoid desentising lubes until you're a more experienced player. System JO Anal H2O has an extra thick high viscosity formula. Made with the finest pharmaceutical grade ingredients available, this anal lube delivers pure sensual glide with no numbing agents.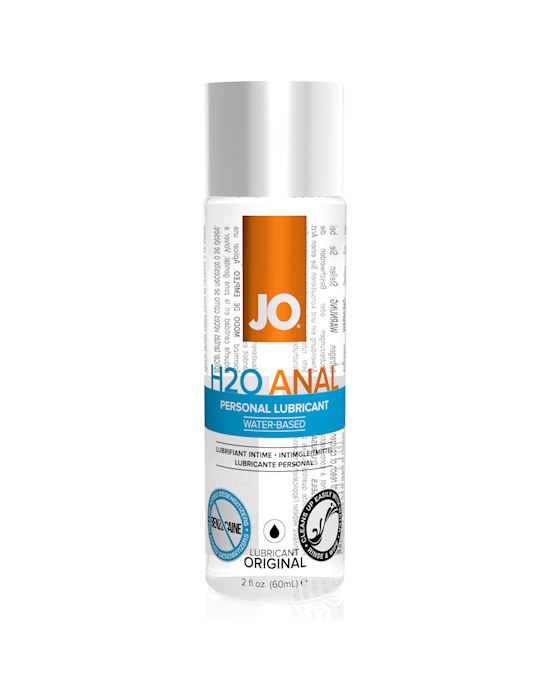 System Jo Anal H2o Lubricant 60 Ml$10.95Shop Now
Do you want to use your dildo with a partner wearing it? You might like to buy a harness for some pegging and strap on action. This simple, sleek strap on harness utilizes animal-friendly faux leather and wide elastic straps for a comfortable experience that is as easy to wear as a pair of underwear. Just pull them on and slip the two included dildos into the holes in the front. The firm yet flexible rubber is a glistening, transparent pink, with a flared base to help keep them in place. The larger dildo features a curved tip for g-spot stimulation, while the thin anal dildo is moderately sized for comfortable yet stimulating anal play.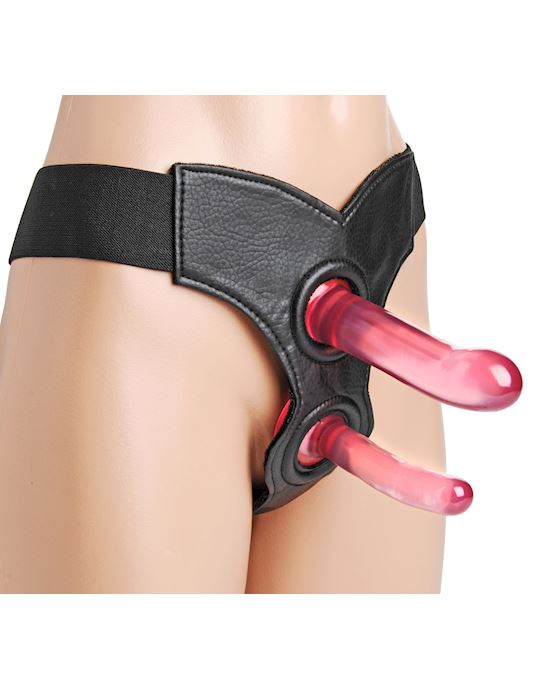 Beginner Dp Strap On Kit With 2 Dildos$34.95Shop Now
Where do I start?
Wash your toy thoroughly first. Wash with a quality toy cleaner like the Satisfyer Foam wash. You can also use a toy cleaner spray.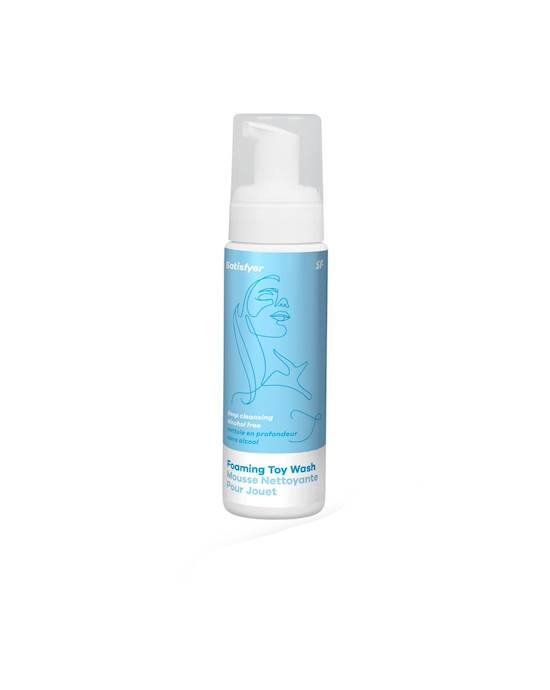 Satisfyer Women Cleansing Foam - 220ml$13.95Shop Now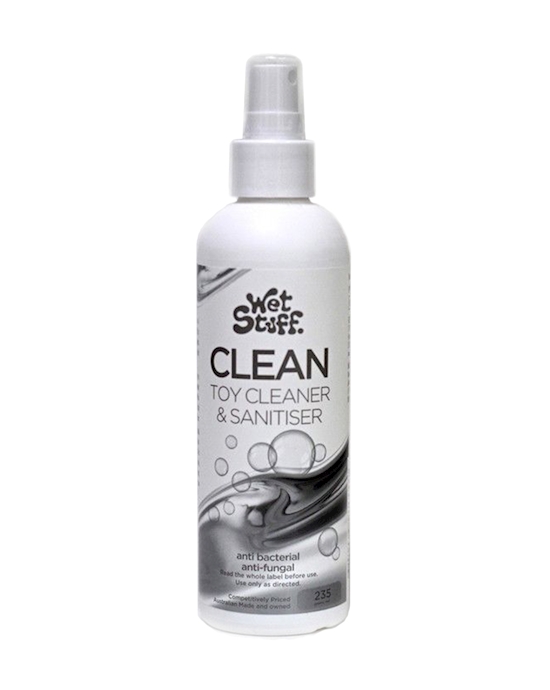 Wet Stuff Clean Spray Mist 235g$11.95Shop Now
Go gently! Use your fingers first and try the dildo yourself first before using with a partner. Take it really slowly and use lots of lube. Listen to what your body is telling you. Don't push too hard, too fast. Just press the toy against the opening of your anus (once it's absolutely covered in lube - it needs to be covered!) The aim isn't to get the whole thing in there as fast as you can. Take it slow and masturbate as you go (but don't use the same hand!) If you feel a lot of resistence, try some more lube and relax. If you do have the whole dildo inside you, you can sit onto it if that feels comfortable. When you orgasm your toy might shoot out your butt so make sure you have a towel handy. If it doesn't push it out slowly, don't pull on it.
Suction dildos can be useful for backing onto a dildo - be careful, ensure you're not on a slippery surface. If you're in the shower put a towel down so you don't slip and land on the dildo.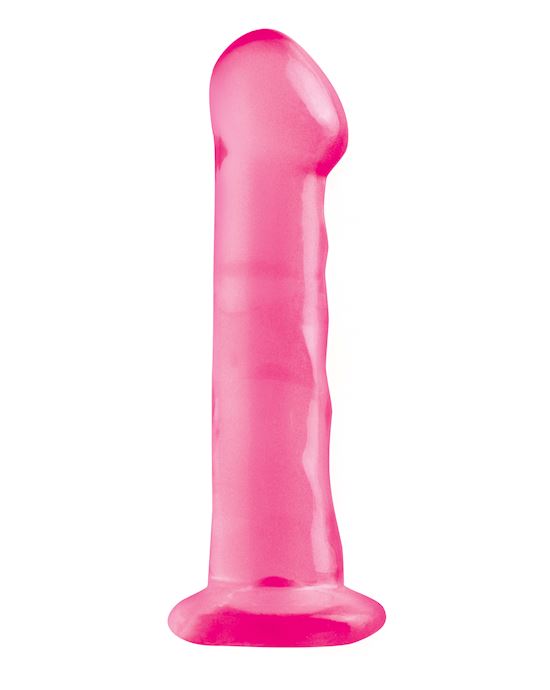 Basix 6.5 Inch Suction Cup Dildo$20.95Shop Now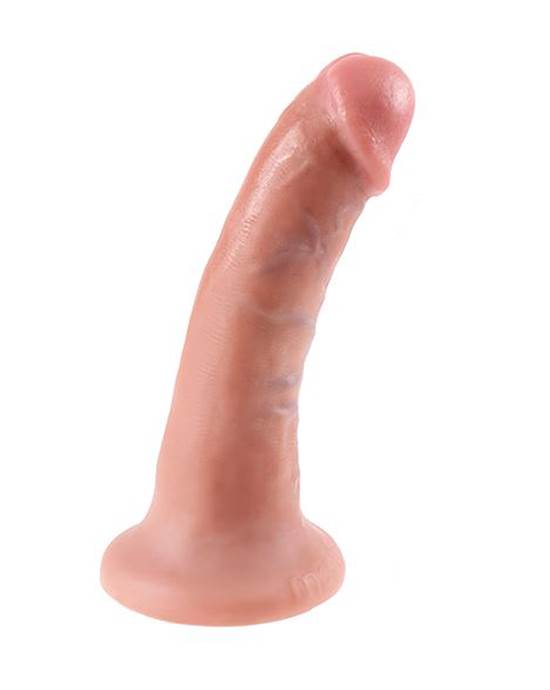 King Cock 6 Inch Suction Cup Dildo$23.95Shop Now
Want more?
Adulttoymegastore is an online retailer of sex toys distributing across New Zealand, Australia and the USA. ATMS was opened in 2009 and is still proudly New Zealand owned and operated, with over 8,000 products from more than 45 brands to choose from! We take great provide in providing the best products to thousands of happy customers, and have many benefits such as a loyalty programme, free samples with every order, and personalised notes.
Adulttoymegastore has a huge range of sex toys including vibrators, dildos and cock rings for every occasion! With fast, 100% discreet shipping, and price guarantee, ATMS has everything you need to make good sex, great!