Dispelling common sex toy myths – because it's 2023!
So, it's 2023, and sex toy myths are still around. You're browsing through Twitter when you see a tweet with thousands of likes from a woman claiming her partner said she got 'loose' because of her dildo. You think to yourself – How are we still doing this? Why do people still believe these things?
Or maybe you think… Wait, does that actually happen? Either way, you're here, armed and ready to sort truth from myth when it comes to sex toys. Read on to do some myth-busting!
To understand the bad rep that sex toys get, we need to take a quick look at the bigger picture. If you were raised in western society (like us here in New Zealand), there's a good chance you were influenced by purity culture at some point in your life.
Purity culture has its roots in evangelical Christianity but has spread to broader pop culture – it's the view that sex is inherently dirty and inappropriate, and should be saved for married, heterosexual couples trying to have kids. It tells us women become less valuable when they've had more sexual partners, and that queer people are sexual deviants, if not outright criminals. Purity culture pops up in ways as innocuous as being asked about your 'body count', the 'virgin' category on PornHub, and the four bases of sex, because obviously only penis-in-vagina penetration is 'real' sex… yeah. It discourages sharing any information about sex or sexuality and demonises sex instead of describing it for what it is – a normal, healthy, enjoyable part of everyday life.
This is where sex toys come in. Despite being a part of life throughout human history, sex toys are still seen as taboo by a lot of society today. They represent a lot of things that purity culture hates: women taking ownership of their sexuality, people of any gender engaging in sexual acts outside of a relationship, and queer people having sex in any shape or form. Of course, talking about any of this is also a big no-no. Sharing information about sex toys and their use would be encouraging people to use them, and we can't be having that – think of the children!
As a result, sex toy myths start cropping up all over the place. A lot of them come either directly from those pervasive ideas around sex and people's bodies, but a lot of them simply show up based on anecdotal evidence that never got disproven, since we don't talk about sex toys or how they're used. Misinformation takes hold, and never challenged, turns into fact. Let's change that!
Sex toy Myth #1: Using dildos or other penetrative toys will make your vagina 'loose'.
Sex Toy Truth #1: Let's get the heavy hitters out of the way first. Your vagina is a bit like Elastigirl from The Incredibles – it can stretch to accommodate whatever's inside it and return to its natural size afterwards. Let's not forget that those organs of yours can stretch enough to push out a baby and return to their natural size, so a dildo sure isn't going to leave a mark!
What this myth might actually be referring to is arousal. When you're aroused, your vaginal walls can expand in depth and become more flexible to accommodate penetration – you can go from as short at 2 inches to as long as 8! So, if your partner is complaining about you feeling "loose" if they're penetrating you after you've used a toy, then that might be the culprit. Your vagina will definitely return to its regular size, but it won't be immediate. Tell your partner they've got some work to do on making you as aroused as your toy does!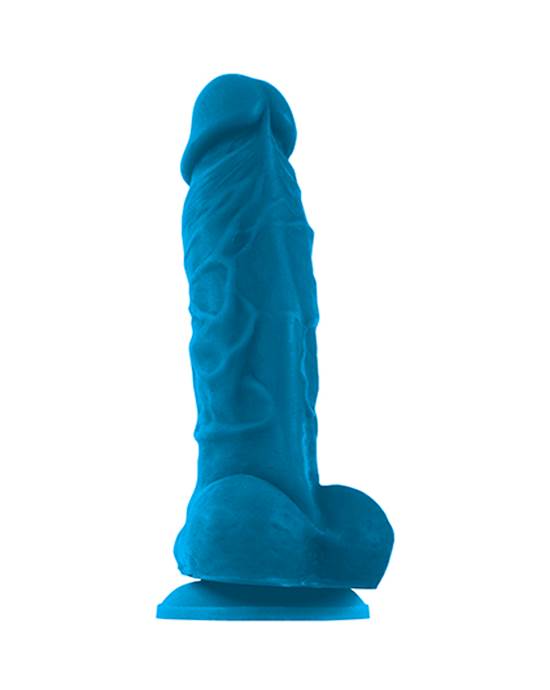 Coloursoft Soft Dildo$27.95Shop Now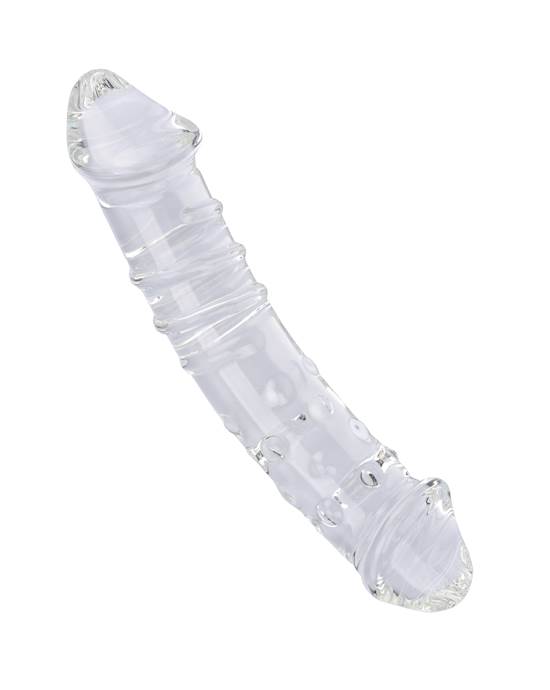 Lucent Duo Double Entry Glass Massager$41.95Shop Now
Sex Toy Myth #2: Using vibrators will desensitise your clitoris.
Sex Toy Truth #2: This is another myth that has stuck around for a while – in fact, it's so common that we've already written a whole other article on it! In short: nope. What a vibrator does is help you get there faster. Since they can move faster and with more power than any human hand, they get you to orgasm much quicker, skipping a few steps of arousal in the process (check out our article for more info), but that has no effect whatsoever on clitoral sensitivity or ability to orgasm without toys. There has never been any reported nerve damage to the genitals, so you can rest easy.
You might experience temporary numbness after orgasm (or multiple), but that's completely normal, and can happen to any part of the body when the nerves are overwhelmed – think of it like your butt going numb after you've been sitting for too long. On top of that, keep in mind some people can't orgasm without toys due to certain kinds of medication, or simply because of the way their body functions. Remember, the limits of your body aren't flaws; they're there to keep you healthy and safe!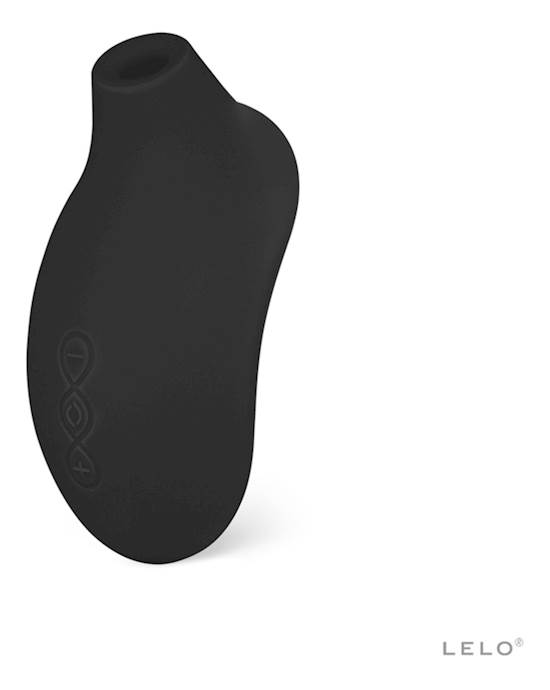 Lelo Sona 2 $104.95Shop Now
Sex Toy Myth #3: You shouldn't need sex toys if you have a partner.
Sex Toy Truth #3: This one doesn't need any scientific studies to debunk it, just plain ol' common sense. Remember our old friend purity culture, and how it hates women's sexual agency and freedom? Yeah. This myth stems from the idea that women have no sexual desires of their own, and sex toys threaten the idea that men are essential to sex or women's pleasure.
Your partner should be as excited for your pleasure as they are for their own! Sex toys can cause feelings of inadequacy in partners, but that absolutely does not mean you're doing anything wrong by using them. Sex toys can provide what humans can't, sure, but humans can also provide what toys can't; sex toys can't foster genuine love or intimacy, no matter how fast they vibrate. They serve different purposes, so why compare? A sex toy is a teammate, not a rival – used right, they can be a fantastic tool in your sexual arsenal and can improve your sex life by leaps and bounds. Besides, how can you teach your partner what you like without figuring it out for yourself first?
Sex Toy Myth #4: Sex toys are only for cisgender women and gay men.
Sex Toy Truth #4: As it stands, there's an idea that sex toys only serve a purpose if you've got the mysterious anatomy of a cis woman or if you're a gay guy. Straight men just don't have any need for sex toys, they've got hands! Fleshlights look creepy, and God forbid they enjoy anal stimulation, that might make them gay!
Well.
First, there's nothing wrong with being perceived as gay, it's not 2008 anymore. Second, straight men can absolutely use sex toys – and they do! American surveys have found that 24% of all men reported inserting something into their anus during masturbation. Statistically, if 6-10% of men identify as gay or bisexual, the findings would point to at least 14-18% of heterosexual trying anal penetration during masturbation. That's a decent chunk!
All cis men, gay or straight, have something in common: the prostate. It's a walnut-sized sex gland located about 2 inches inside the rectum, it produces some of the fluid in semen, and when stimulated it can lead to some mind-blowing orgasms. Every cis guy has it, gay or straight, and it's there to be used!
The thing is, pleasure is gender-neutral. Fleshlights, cock rings, all of it – they're designed to make you feel good, and the kind of pleasure you enjoy has absolutely no bearing on your sexuality. They're just not connected. So, if you don't want to use sex toys, that's totally cool. But if you feel like you shouldn't, that's just not true, and you've got some serious exploration to do!
(And there's nothing wrong with liking the anatomical Fleshlights, but if you're not a fan, there are other penis masturbators to look at.)
Fleshlight Go Stamina Training Unit $83.95Shop Now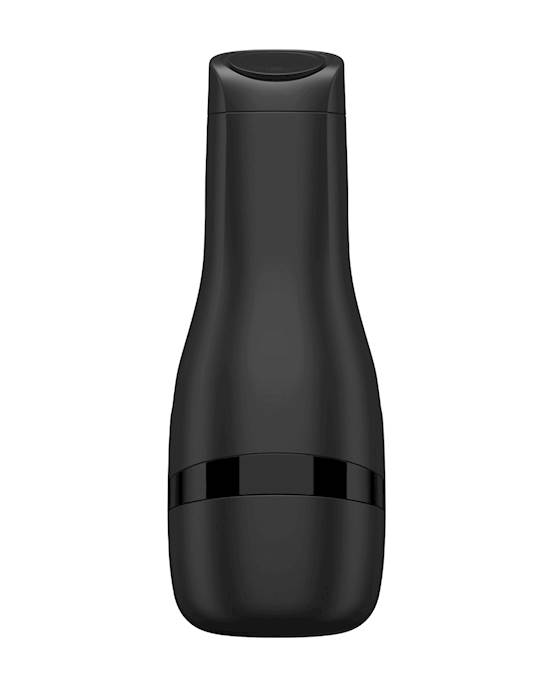 Satisfyer Mens Classic$55.95Shop Now
There you have it! A whole lot of sex toy myths, assumptions, and stigmas, unpackaged and mythbusted! We'll keep it real with you – sex toys can be intimidating, even to the most enlightened mind. The influences of purity culture and misinformation can be difficult to shake, and internalised shame is a completely understandable thing, but it doesn't have to be the end of the conversation. We hope this article has opened the doors for you, and helped to better understand what sex toys are actually for and how they help people to lead healthier, more fulfilling sex lives!
References:
For more product examples - shop all our
sex toys
here.