5 tips for getting your sexual confidence back if it's been a while
What's the longest period you've gone without having sex?
With a partner that is– masturbation excluded.
Since my first time, the longest I've gone was just over three years.
Three years.
I know, right? Some would find it embarrassing to admit that, and perhaps once upon a time I would have too, but the sex positivity movement has taught me that no one should ever be embarrassed about how little or how much sex they have. 
The first year of my celibacy was self-imposed, as I wanted to take some time to focus on myself without the dramas that often came hand in hand with sex in your early 20s.
Then, when I was just about ready to jump back on the sexy-time train, this annoying thing called a pandemic hit, and let me tell you… social distancing is really not an effective conduit for exploring new intimate connections.
Suddenly, three years had passed, it was the end of 2021, and oh boy was I ready to dust off the cobwebs and get laid.
So, I did what every person of my generation does when they're feeling lonely… I downloaded the dating apps. 
Tinder. Bumble. Hinge. Ok, Cupid. You name it, I tried it.
I told myself I was open to any kind of connection, casual, dating, or something more serious. To be honest, I just wanted to practice getting myself out there again– and if you've ever been through a romantic or sexual dry spell, you'll know how daunting a concept that can be.
But I committed. I pulled on my big girl pants and forced myself to start connecting with people in the hopes that somewhere along the way there would be a spark.
I went on nine first dates in two months… NINE. None of which led to a second date for one reason or another.
Then lucky number ten came along, and it was time to walk the talk. Number Ten was a lovely guy, and I very much wanted to have sex with him, but after such a long dry spell, actually doing it was a lot more anxiety-inducing than it was in theory.  
In reality, sex is like riding a bike– or really more like breathing… you don't really ever have to 'learn' it to give it a go, as it is such a natural and instinctive thing.
Although I did find this to be true when I hit the sheets with Number Ten, there were a few things that made the revival of my sex life a lot easier, and really helped me regain my sexual confidence.
Here are the five things that helped me the most.
Number One: Identify the cause
It sounds obvious, but it is important to understand what exactly is stopping you from feeling confident when jumping back into bed with someone.
Is it insecurity? Are you feeling uncomfortable in your body or worried about your performance? 
Are you feeling embarrassed by how long it's been? Like you might be judged because of your dry spell?
Whatever it is, in most cases, the things we feel embarrassed or insecure about are simply not a big deal to anyone but ourselves. But, it's still important to understand the cause of those feelings so you can make a plan to address them. Once you've identified the root of your nerves, then it will be easier to figure out which of these tips is going to help you the most!
Number Two: Be Honest
The number one thing that helped manage my anxiety about having sex again, was to be open and honest with my partner about those anxieties. 
As I said, there is no shame in having gone a while without sex, and if you communicate clearly about any nerves or apprehension you may be feeling, it can prevent misunderstandings with your partner. We wouldn't want your new sex friend to misconstrue your nerves for a lack of enthusiasm now, would we?
When I confessed to Number Ten how long it had been, he was mostly shocked about how I'd possibly survived that long without sex (he clearly underestimated my extensive sex toy collection). Talking about my nerves and insecurities allowed him to reassure me and make me feel safe to be taking this step again.
The knowledge of how long it had been also worked wonders to build anticipation and made the event so much more relaxed and enjoyable.
Number Three: Practice
Having someone new learn your body is even more daunting if you don't know it yourself. Sexual confidence is so much more than simply being able to be forward, seductive or 'skilled' in the bedroom– it's about understanding your pleasure and being able to work with a partner to better understand theirs.
So, if you're feeling nervous about getting intimate with someone, first ask yourself the question– "have I spent enough time with my own body?"
Sexual pleasure does wonders to make you feel good, not just through orgasms, but through the flood of happy hormones it sends through your body to improve your mood and self-esteem in one great sweep.
If you are feeling yourself and just generally feeling more comfortable in your own body, it is going to be a lot easier to experiment and feel comfortable with a new partner, especially if it's been a while.
So, if you're feeling a bit shy and nervous, why not treat yourself to a new toy and reignite those feelings of excitement and anticipation with some solo play first?
Why not explore self pleasure with one of Adulttoymegastore's best sellers?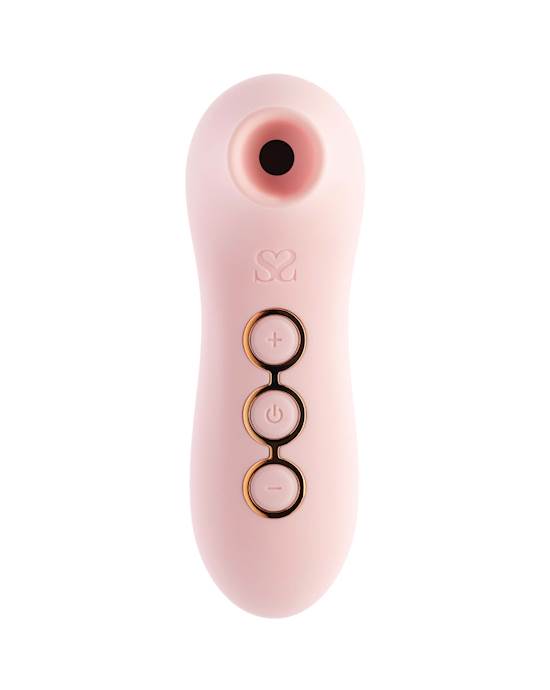 Share Satisfaction Coco Suction Vibrator$48.95Shop Now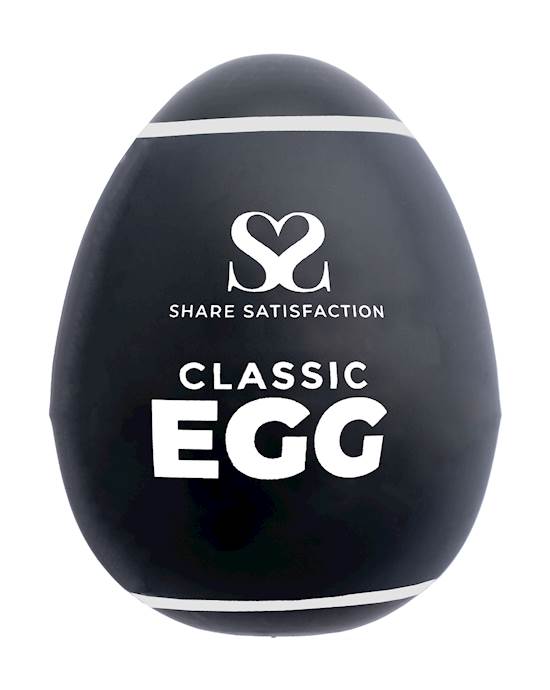 Share Satisfaction Masturbator Egg - Classic $10.95Shop Now
Number Four: Sexting
I know you hear the word sexting and you're suddenly sent back in time to your teenage years of illicit late-night messaging and giggling as you try to fumble your way through sounding sexy and perhaps somewhat knowledgeable… At least that's the case for me.
But I am here to champion the revival of sexting and convince you that when done right it can have a real glow-up from being cringe to being sexy-as-hell.
Now I'm not talking about a dry back and forth of "I do this" and "I do that" ... I'm talking about real conversations about sex with your would-be partner, exploring what you like or don't like or what you're looking forward to the other person doing to you, or what you want to do to them. 
Not only is sexting a great way to learn about your sexual partner's preferences but doing it over text provides a comfort barrier whilst you're still finding your stride again. Being able to think about what you say before hitting send can take a lot of the pressure off and build anticipation and excitement while the two (or more) of you are apart.
If you're feeling unsure about how to kick off your sexting journey, there are plenty of games and prompts out there on the internet to help you find your feet.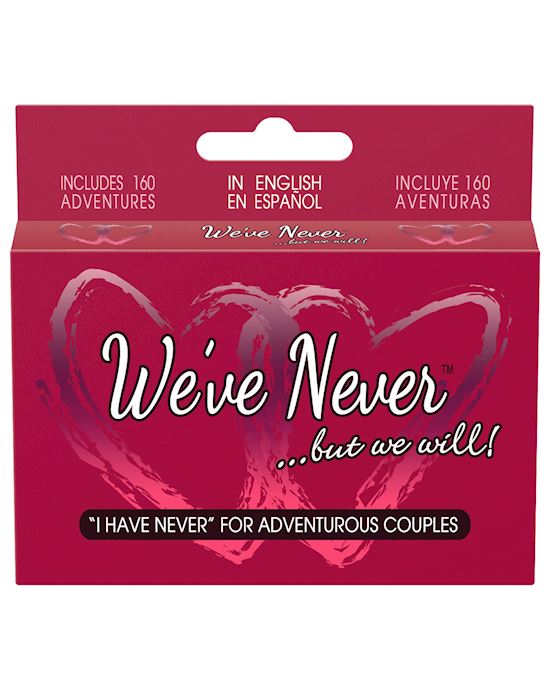 We've Never But We Will - Game$11.95Shop Now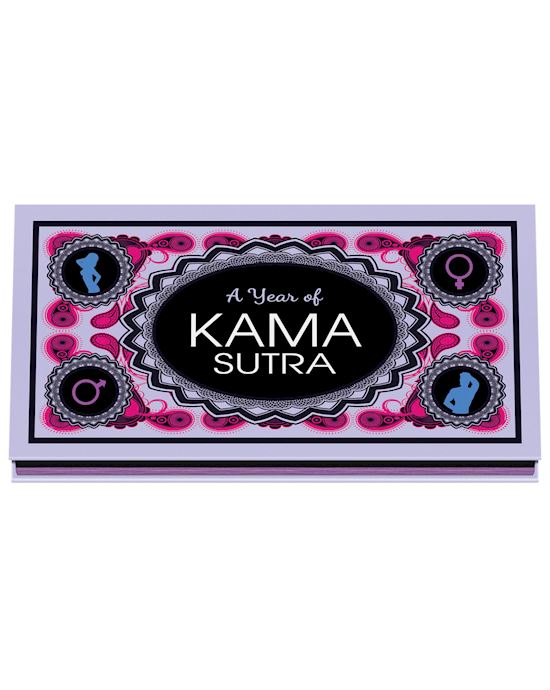 Kama Sutra A Year Of$12.95Shop Now
Number Five: Last but not least… don't rush.
I'm sure whoever you have picked out to be your first in a while is wonderful and incredibly enthusiastic about taking off your clothes… That being said, anyone worth your time is going to have no issue being patient and going at whatever speed you are comfortable with to regain your confidence.
Sex isn't all about getting naked and touching each other's crotches. There are plenty of fun and sensual things you can do with a partner to warm yourself back into all things sexual—whether it be with sexting, watching or reading porn, exploring your bodies with a sensual massage, or treating yourself to some new lingerie.
At the end of the day, there's no one way to approach getting your confidence back. Whether you're the type to take it slow or just rip off the band-aid, remember that as long as it's safe, sane and consensual, there's no such thing as right or wrong sex– and a lot of the fun is figuring it out along the way.
Read next:
The information in this article has been fact checked and reviewed for accuracy by Adulttoymegastore's team of content specialists and sexual wellness experts, including Sex Educator Emma Hewitt.
Adulttoymegastore does not provide medical advice, diagnosis, or treatment for illness. Any information published on this website, either by Adulttoymegastore or its authors, is not intended to be a substitute for medical advice, and you should not take any action before consulting with a medical professional.
For more product examples - shop all our
sex toys
here.