Free Bullet Vibe. Use FREEME19 at Cart
Free Discreet Economy Shipping $80+
Easy Returns Policy
Discreet Packaging Guaranteed
Secure Checkout + Payment
Free Bullet Vibe. Use FREEME19 at Cart
Share Satisfaction Massage Candle - Vanilla - Vanilla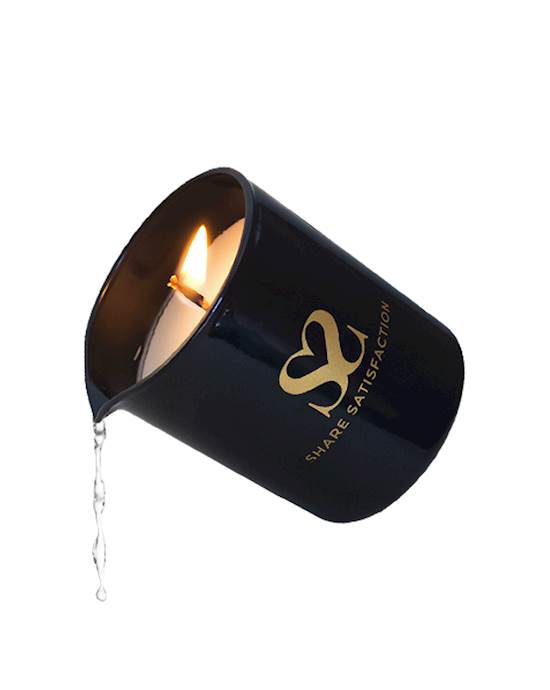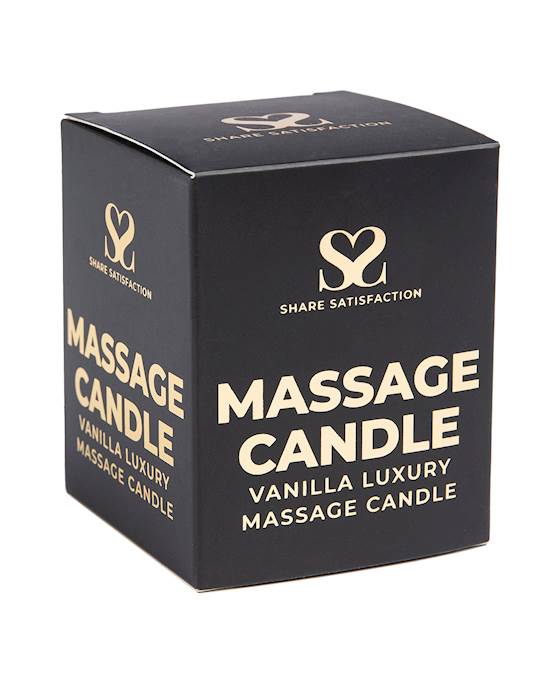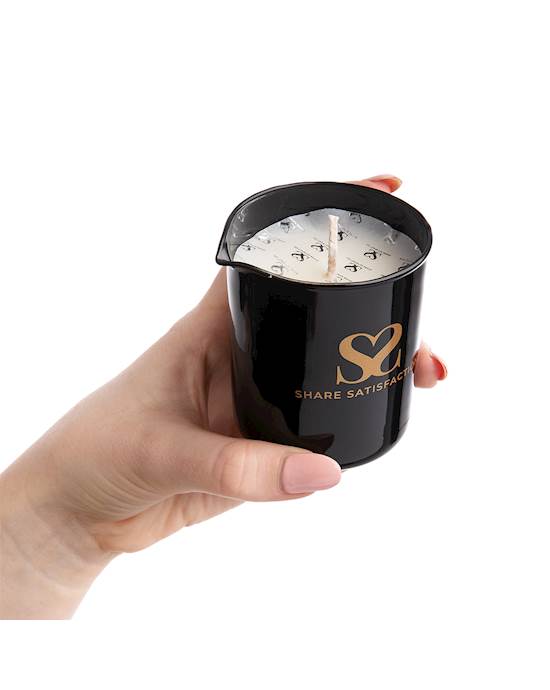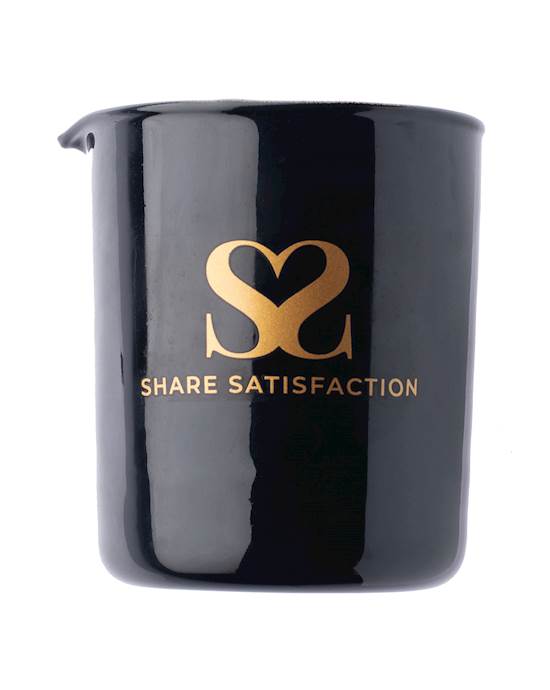 Or 4 Payments of $3.50 over 6 weeks.
Afterpay lets you receive your purchase now and spread the total cost over 4 payments, every two weeks. Simply choose to pay with Afterpay at checkout. Learn more.
In stock Immediate dispatch.

Estimated delivery.

Shipping: DHL Express 2 - 3 business days.
Material: Wax
Wax is an organic material that melts into a liquid at certain temperatures. Learn more
Description
Set the mood with this sensuous, sensational Share Satisfaction massage candle. This amazing massage candle comes in three "flavours": Pheromone, vanilla, and rose. Housed in black pouring cup, let the wax melt and use the spout to gently pour it over your body or your lover's body.

Wax play is a delicious and deluxe experience that will blow you away. Give yourself over to the heat and enjoy a massage with a difference. Use it only on the outside of your body and try a blindfold to lift your play to a new level.

It's important to test the candle on yourself first so you can understand what your partner will feel. It's always safest to drip the wax from further away, instead of pouring it up close, and ensure that the wax doesn't get near your lover's face. Always set a safe word as well, just in case.
Was skeptical at first but this is awesome. The wax doesn't get too hot and when you start massaging it lasts for ages because it stays warm when you massage. Will definitely buy more
Good for setting the mood.
Smells good, doesn't burn skin and good for massages
Well the product certainly smells nice but that's as far as I've been able to get as the glass was broken around it on arrival but ATMS have sent me out a new one, however the small amount the piece of wax that I had on my hand spread easily so I can only imagine how nice it will be when I get the replacement product.
Smells Devine, so nice to massage with!.
Lovely product, only problem would be that it dries quickly! Otherwise really does the job and is such a great way to have some foreplay!
Lovely product, great quality and highly recommend
WRITE A REVIEW