Take a Further 20% Off. Use BLACKFRIDAY at Cart
Free Discreet Express Shipping $0+
Easy Returns Policy
Discreet Packaging Guaranteed
Secure Checkout + Payment
Take a Further 20% Off. Use BLACKFRIDAY at Cart
Basix 6.5 Inch Suction Cup Dildo - Flesh - 6.5 Inches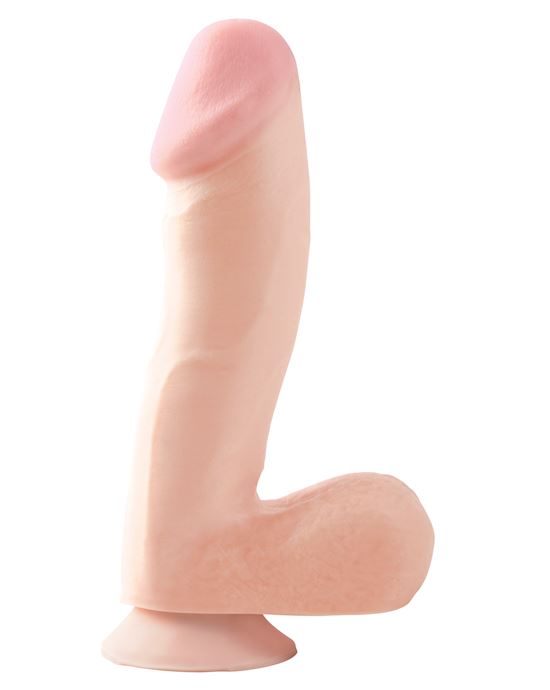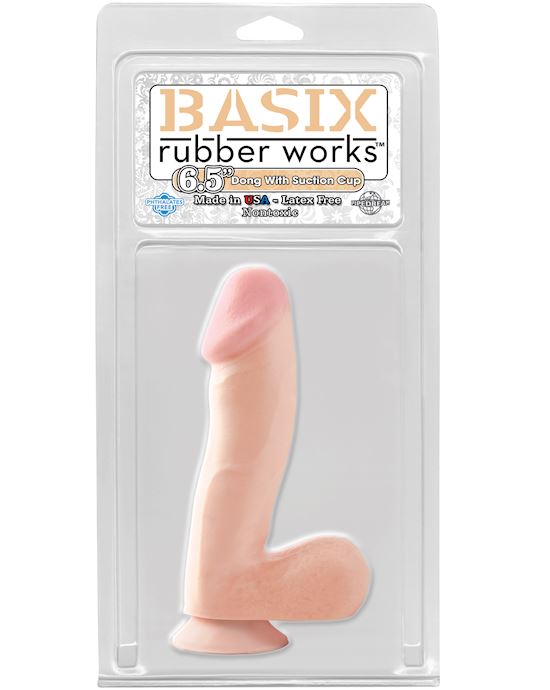 Or 4 Payments of $3.99 over 6 weeks.
Afterpay lets you receive your purchase now and spread the total cost over 4 payments, every two weeks. Simply choose to pay with Afterpay at checkout. Learn more.
In stock Immediate dispatch.

Estimated delivery.

Shipping: Free DHL Express 2 - 3 business days. Includes delays due to COVID-19
Description
Basix Rubber Works - 6.5" Dong with Suction Cup

This lovely pink topped mate is perfect for you. Soft and realistic but hard enough to ride - it's everything you need right now!

Your 6.5 inch (16.5 inch) dildo has a great suction cup, you'll be able to be in control and ready to roll with this solid dong.

Use it wherever you like - it's completely waterproof with no batteries so you can truly enjoy bathtime!

Whichever way you plan on using this great dildo, just make sure the surface you are using it on is stable. Because safe sex is the best sex!

There's a slight bend to curve to your body and hit you in the right spot - and the balls are a nice added touch!

Too remove any rubber smell, wash in warm soapy water. The smell, if there is one, will eventually subside after a few soapy washes!

This great dildo is made from the best possible rubber made in the USA. TheAmerican-made rubber is 100 percent phthalates free and latex-free. It is environmentally safe and hypoallergenic.

Enjoy! You truly deserve it!
Good dildo for someone on a budget.
Decent length, girth, quality and cheap enough it doesn't break the bank. Could be slightly firmer as it's slightly too bendable but still has enough rigidity to hit all the right spots for guys & girls.
Never tried a dildo before and glad I have, it's fun hits the spot and easy to use, either suck it to shower or floor or just use with ya hand, there is pleasure to be had.
A good reference point to compare other dildos to.
It definitely had a weird smell, but it faded after a while.
I'd recommend this for those new to buying toys. It's simple, well sized, and all-around good.
Great, though funny smell..
I guess with all toys, initially it has a strong chemical smell but it seems to be dissipating. Good for anal play, though I wished I'd gotten the 8.5" one!
Perfect size, perfect everything..
Really good size for a first ever dildo. Great suction and so worth it absolutely in love.
This was my first proper dildo and I'm glad I went with a "basic" one, great for a beginner like me! Suction is great, quality too I noticed the smell that everyone talks about but it does go away when you wash it, so overall, great purchase!
WRITE A REVIEW