Can Your Glass Dildo or Anal Toy Break Inside You?
The reason some people refrain from trying glass sex toys is because they're concerned there's a possibility the toy might break inside of them. This is a very natural worry to have, as you can imagine, any rogue glass becoming loose in our most delicate areas is going to cause some problems.
The positive thing about anyone who have denied themselves the pleasure of glass sex toys out of fear, is that they take their sexual health very seriously and this is awesome to hear!
However, you shouldn't fear glass toys at all and you may be surprised to find out they're actually one of the most body safe categories of insertable sex toys. But what makes them so sturdy? And why are they considered a premium option amongst body safety? Let's find out.
Editor's note: This article was updated on 22 July 2021.
Are glass sex toys safe?
Yes, glass sex toys are very safe to use! Glass anal toys and glass dildos are made from borosilicate glass, which is strong glass that can last a lifetime. Glass is one of the safest sex toy materials you can get, because it's non-porous so it doesn't harbor bacteria and it's easy to sterilize.
Watch the video below where sex educator Emma Hewitt discusses why glass sex toys are safe to use, and the ways in which you can use them.
Here's why glass sex toys are safe to use:
Not any old glass is used for glass sex toys
The glass used to create glass toys is incredibly strong, otherwise known as borosilicate glass. The difference between borosilicate and your average window pane is its strength, durability, response to gradual changes in temperature and chemical resistance.
If you drop your glass toy on the ground, it's not going to shatter like a pint of beer. Think of how robust your oven dish is, glass sex toys are made out of the same thing!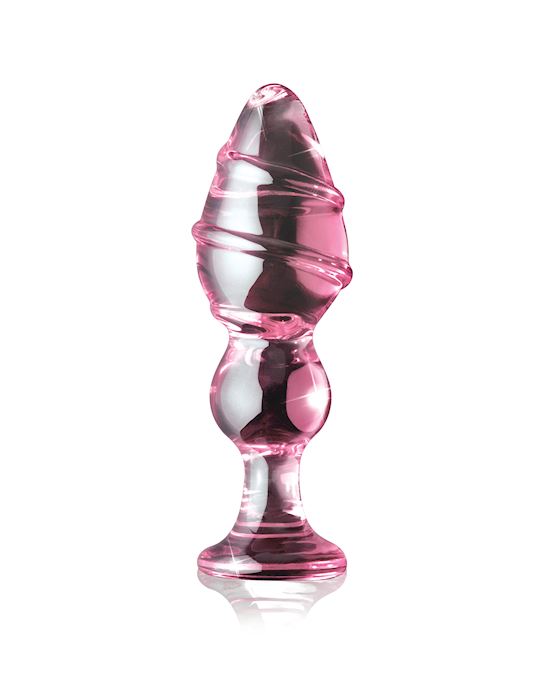 Icicles No 27$48.98Shop Now
Glass sex toys aren't hollow
If you've never held a glass toys and physically noticed the density of these toys, you may think they're hollow. Further, some product images probably don't help as glass is naturally see through and they might appear hollow. Order assured knowing that all glass toys are not hollow, if they were their integrity of the category would be broken.
Glass toys are hypoallergenic
A common word that is used to describe the glass material used in glass toys is "hypoallergenic." Hypoallergenic basically means that the material is greatly unlikely to cause any allergic reaction. Hypoallergenic reassurance is a tag that not many sex toys get to boast and is a testament to how hygienic glass toys are.
What about glass toys that feature a vibrator?
Absolutely fine! Remember, the same strength as an oven dish. Bullet vibrators that come with glass toys will not damage the material. These bullet vibrators usually have one setting that has been chosen to ensure the safety of the toy. Therefore, don't use any other personal vibrator to add extra sensations with your glass toy, this would be quite awkward to negotiate anyway.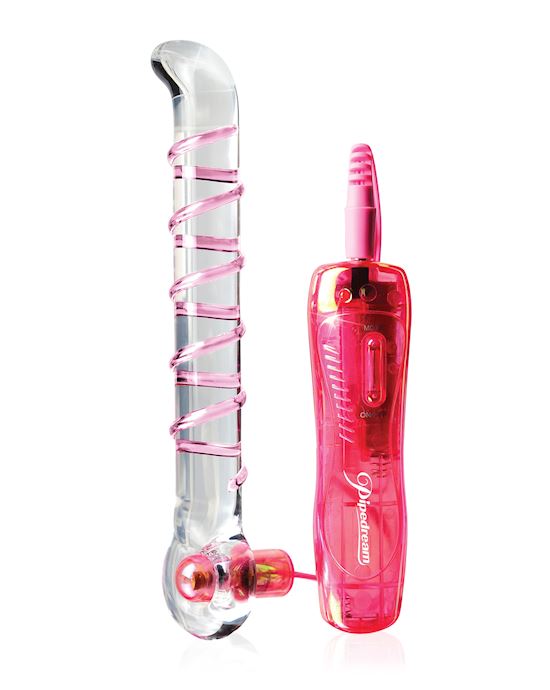 Icicles No 4$55.98Shop Now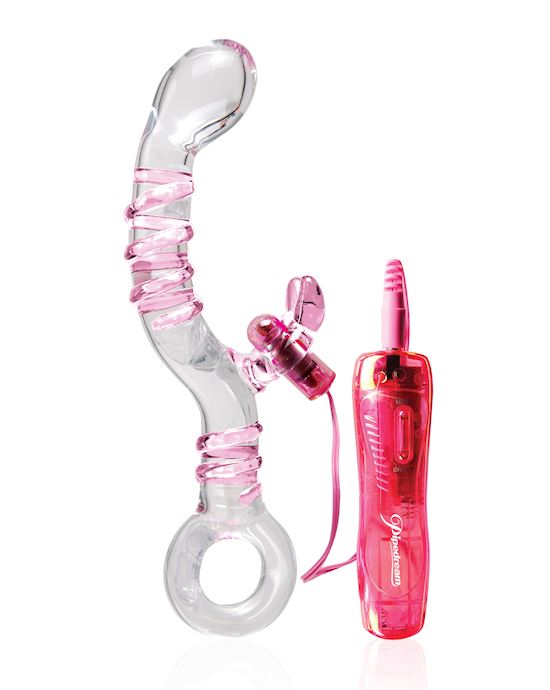 Icicles No 16$88.98Shop Now
Safe temperature play
Temperature play involves either warming or cooling your toy to add additional sensations during usage. Many people like to slightly warm their toy as it's simply more comfortable, sometimes called an internal hug. This is usually achieved by submerging the toy in water.
This comparison is becoming overused, but it's importance to understand when ensuring body safety, as tough as an oven dish! Because glass toys can withstand really hot or cold temperatures, involving temperatures that would be too extreme to ever incorporate into your sex life.
You need to be wary around the heat of your toy, has it been sitting on a hot mantlepiece all day and therefore needs to be naturally cooled down (leaving it in a cooler place). This situation is highly unlikely, but any sudden temperature changes can either cause glass to break or slightly stress the glass so it is vulnerable to cracking.
Again, the endurance of these toys is great, but it is body safe practice to avoid exposing your toy to any sudden temperature changes.
Read how to get started with temperature play to learn how to heat up and cool down your glass sex toys safely.
Dropping them might hurt
Because glass toys are dense and heavier than your average sex toy. You need to take greater care when holding these toys. Dropping them on the bedroom carpet isn't going to affect the integrity of the toy. But it's worth keeping in mind that they might hurt if you drop them on yourself or your partner.
Further, keep in mind where you're storing them, some parents like to keep their toys in place that's impossible to reach for their children. If keeping glass toys stored up high, ensure they will stay put and have no chance of falling off.
Check for chips in the glass
For any reason your glass toy does either fall, hit or come into contact with any other surface with reasonable force. Check for chips or any other material that might be stuck to your toy. If the toy was dropped onto a hard surface such as any tiling that's in the house. The safety of the toy may still be compromised and be more susceptible to breaking. Therefore, if it has dropped on any hard surface it's recommended to stop using the toy.
Glass won't bend
As stated earlier these toys are completely solid and will not bend at all. Glass toys are usually meant to be used a certain way with a limited number of angles. If they include g-spot stimulation, this is because they are curved to incorporate this. Therefore, once you've found a pleasurable angle and fancy a change in position, don't sit up or stand up with the dildo or anal toy still inside.
Glass toys will not adapt to the contours of your body and you'll put unnecessary stress on your body and the toy. This is especially important with long or larger dildos, where a sudden change in position can cause the toy to go deeper and hit the coccyx or rectal wall, leaving an uncomfortable bruise.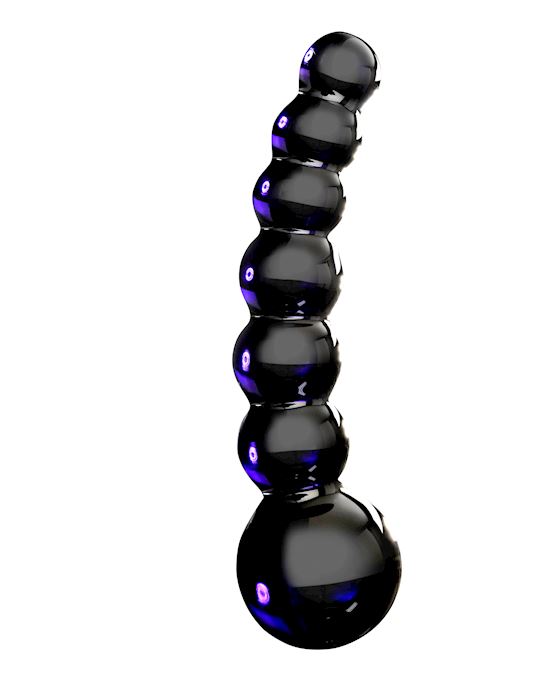 Icicles Glass Beaded Massager No 66$24.98Shop Now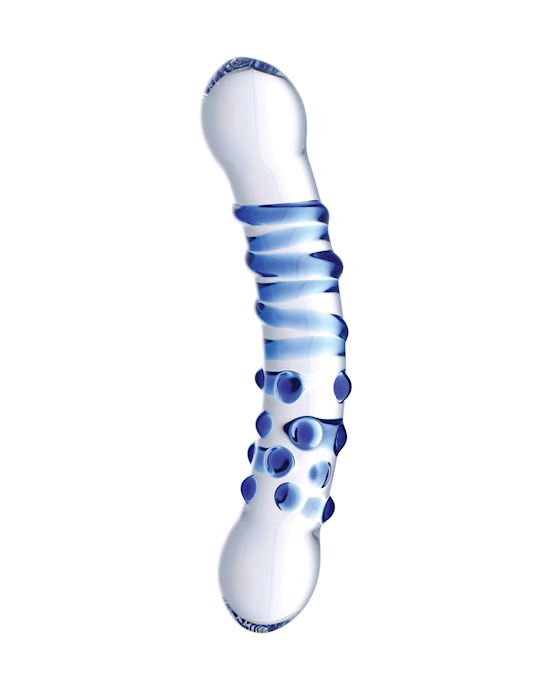 Dual Ended Glass Dildo$13.98Shop Now
Keep glass toys clean
Finally, to encourage the endurance of your glass toy. Always keep things clean. Many glass toys are perfectly able to be put into the dishwasher. However, hot water and sex toy cleaner works fine as well!
Adulttoymegastore emphasises customer privacy! All orders are shipped in discreet plain packaging. For more information check out our shipping information page or contact our customer service team.
See Adulttoymegastore's entire range of glass dildos and anal toys and take something shiny and new home today!
Learn more about glass sex toys
Want to keep exploring the wonderful world of glass sex toys? Check out these articles written by our experts:
Editor's note:
This article was originally published on 20 February 2019 and was updated on 22 July 2021 for relevance and comprehensiveness. The information in this article has been fact checked and reviewed for accuracy by Adulttoymegastore's team of content specialists and sexual wellness experts, including Sex Educator Emma Hewitt.
Content disclaimer:
Adulttoymegastore does not provide medical advice, diagnosis, or treatment for illness. Any information published on this website, either by Adulttoymegastore of its authors, is not intended to be a substitute for medical advice, and you should not take any action before consulting with a medical professional.