Do Glass Dildos Actually Feel Good? (Sexpert Answers)
Do glass dildos actually feel good? It's a question we hear a lot here at Adulttoymegastore and the answer is simple - YES! Yes they do! Here's why...
As a sexpert with Adulttoymegastore who has tried a LOT of sex toys, I must admit that even I was nervous the first time I tried a glass toy, but I've never looked back since! They're now my absolute favourite toys.
Why? Because glass is firm, which means it's perfect for an internal massage, you can experiment with temperature play by warming it up or cooling it down, and glass is 100% sustainable and super easy to clean and sterilize.
This guide to glass dildos will answer all your burning questions about glass toys as well as a list of reasons to try a glass dildo!
Editor's note: This article was updated on 6 April 2022.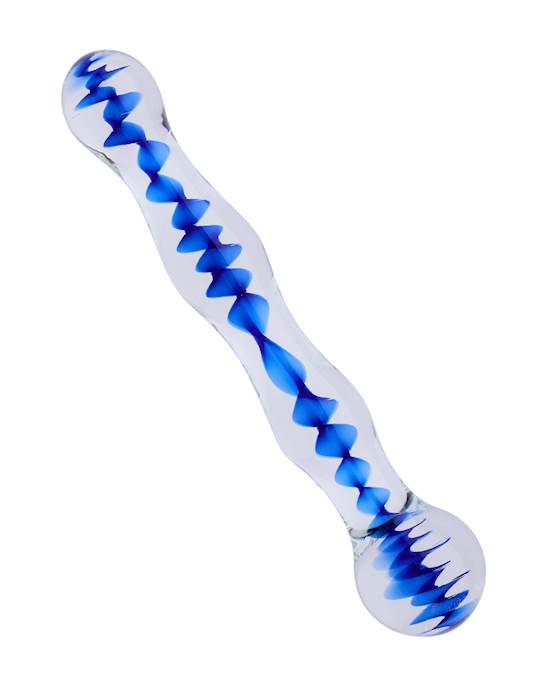 Lucent Spectre Glass Massager$51.95Shop Now
Are glass toys safe?
Yes! They're really safe. Borosilicate glass is an excellent material for a sex toy. This extremely durable glass is used extensively in the medical field. From fake eyes to artificial hips, borosilicate glass is safe and compatible with the human body. That means it's very unlikely that a glass sex toy can break inside you.
If you're still unsure about the safety of glass sex toys, check out the video below where sex educator Emma Hewitt will tell you everything you need to know about glass sex toys and why they're great!
How do you clean glass toys?
Because borosilicate glass is a non-porous material, cleaning it is a breeze! Glass sex toys can be boiled, they can be washed with soap and water, you can use a sex toy cleaner, or even pop it in the dishwasher. Just like your glass measuring jugs, these glass toys can handle boiling temperatures for a thorough clean. Shop Adulttoymegastore's range of sex toy cleaning products.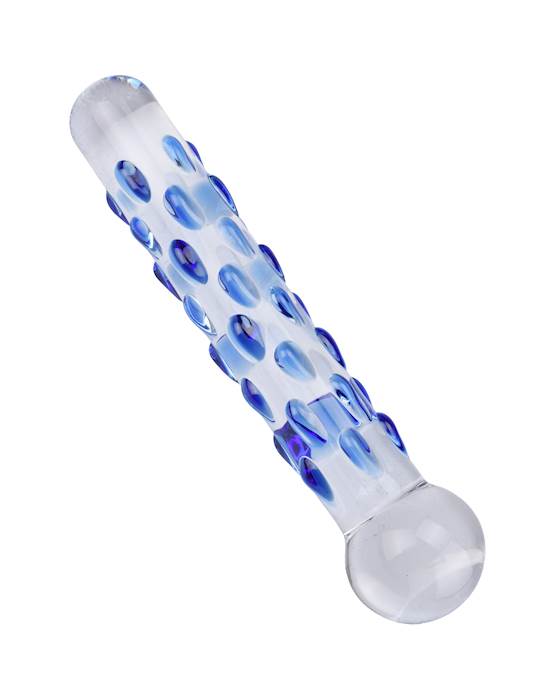 Lucent Teardrops Glass Massager$24.95Shop Now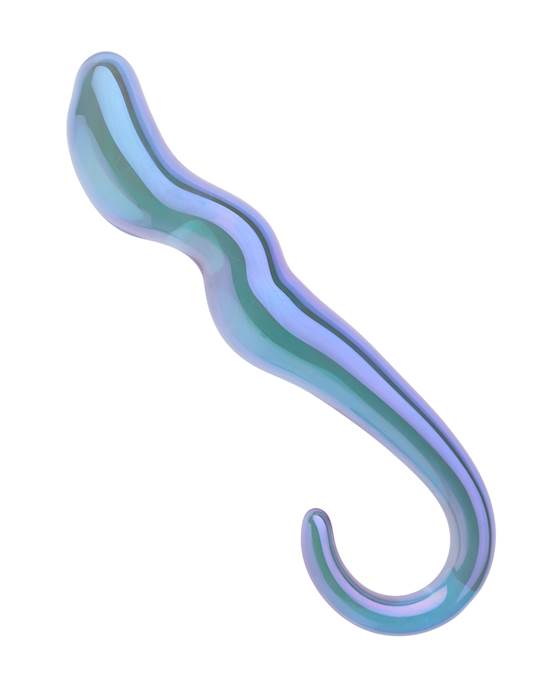 Lucent Dragon Tail Glass Massager - 7 Inch$27.95Shop Now
Can a glass toy break inside you?
No! A quality glass toy made from borosilicate glass shuold not break inside you. Borosilicate glass toys are body safe and great to use, like any sex toy they need to be looked after, and you need to use your common sense. If you drop your toy and it has any cracks or chips - discard it immediately because bacteria can grow in the cracks. Always buy from a trusted place (like Adulttoymegastore) so you know it is a quality product with a warranty.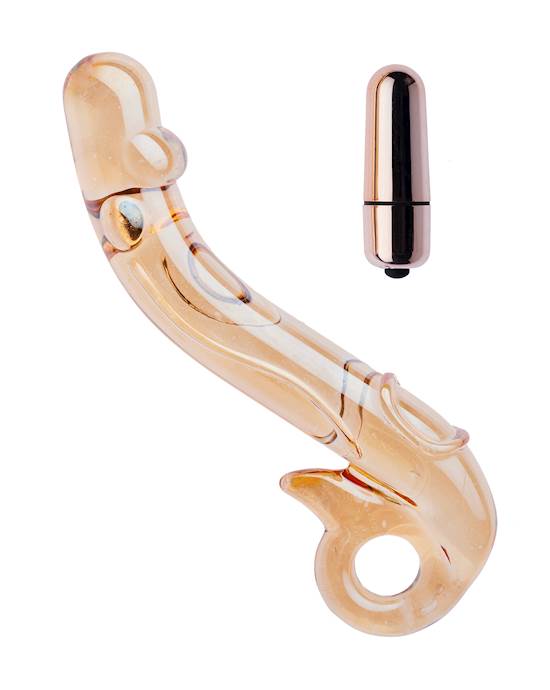 Lucent Nessa Vibrating Glass Massager - 7 Inch$46.95Shop Now
How long can I keep my glass toy?
Forever! As long as you don't drop it - causing chips or cracks - your toy will last a lot longer than other toys. With no batteries a glass toy can last forever. Glass dildos are pretty environmentally friendly! The materials used to make borosilicate glass are far more readily available than oil (used for plastic), and glass will stand the test of time when cared for correctly.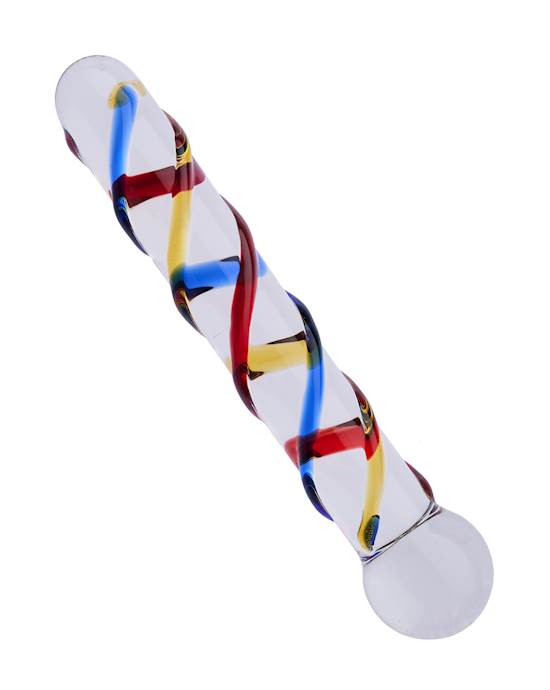 Lucent Trinity Textured Glass Massager - 7 Inch$27.95Shop Now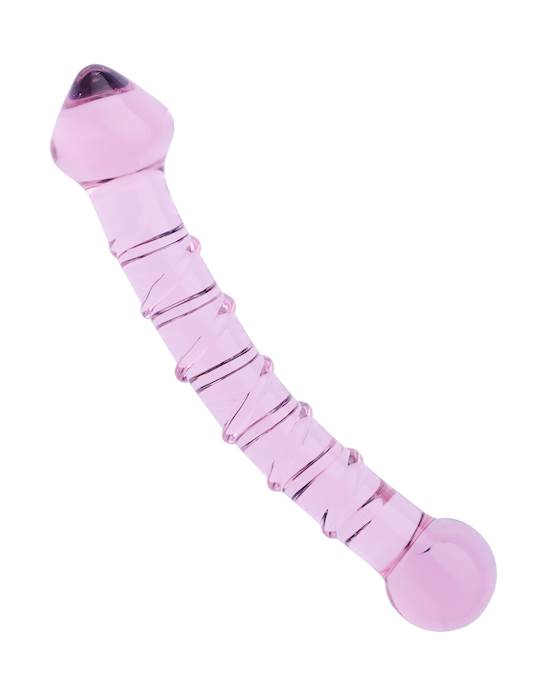 Lucent Whirls Glass Massager - 6.5 Inch$43.95Shop Now
How do you use a glass dildo?
In the same way you'd use any dildo. The key is to use lubricant, and since glass toys are non-porous you can use any lubricant without damaging the toy.
The firm feeling of hard glass is incredible. And there's a lot youi can do with a glass dildo. Glass dildos are able to withstand different temperatures! This means you can pop your glass toy in the fridge/freezer for an icy surprise, or warm it in a bowl of hot water to heat things up. They also retain heat extremely well, meaning that if you heat it up before use, it's likely to stay warm throughout use.
Remember to test the temperature of your toy on the palm of your hand to make sure it's not too cold or too hot to insert!
While borosilicate glass is tempered to cool and heat quickly without cracking, if your toy is cracked or chipped it needs to be discarded immediately. Any crack in a glass toy can lead to more chipping and breaking, as well as harbouring bacteria.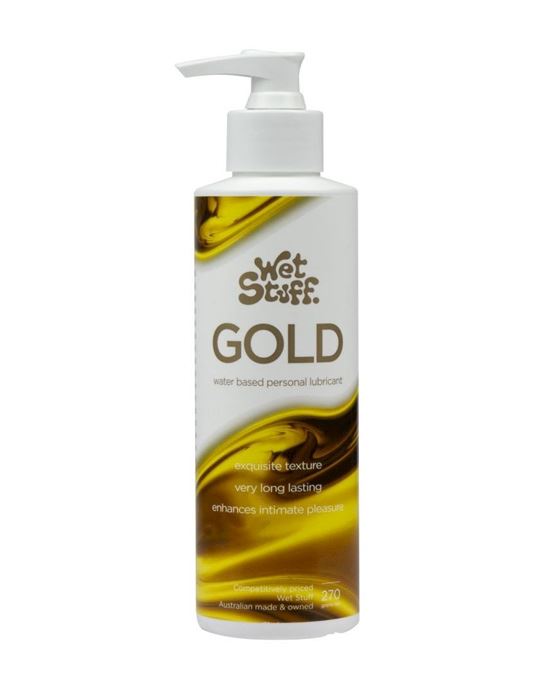 Wet Stuff Gold 270g Pump Top$15.95Shop Now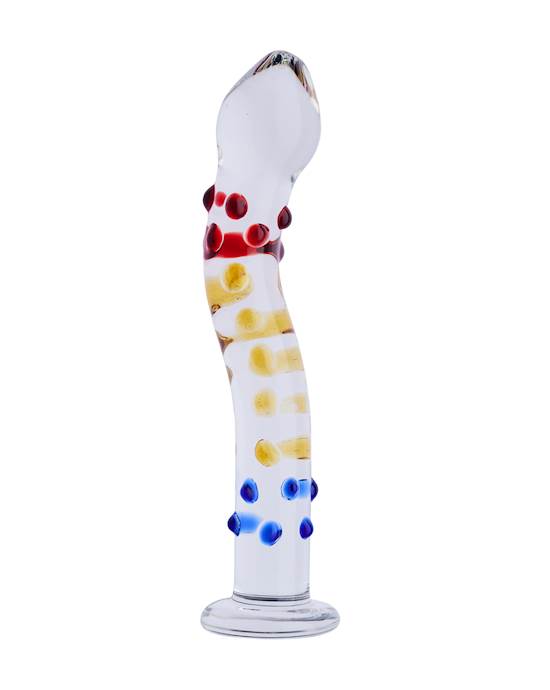 Lucent Proud Glass Massager - 7 Inch$53.95Shop Now
Can I use my glass dildo in the bath or shower?
Yes! As glass dildos don't have batteries they're perfect for use in the bath or shower. And unlike dildos made from silicone, glass dildos can be used with silicone lube. Silicone based lube is perfect for use in the water as it isn't washed away as easily as water-based lubes, meaning your toys will stay nice and lubed up. Water itself isn't a good lubricant, so while you're shagging in the shower, you want a lube that you won't have to reapply and a toy that you can use with it!
Can I use a glass dildo anally?
Yes you can use a glass dildo anally providing it has a flared base to ensure it can't travel too far into the anus and lose a hold of it. Just remember to use a lot of lubricant! Again, you can use any lubricant you like with a glass toy.
If your glass dildo doesn't have a flared base for safe use anally, buy a glass anal toy specifically designed for safe and pleasurable anal play! Buy glass anal toys here.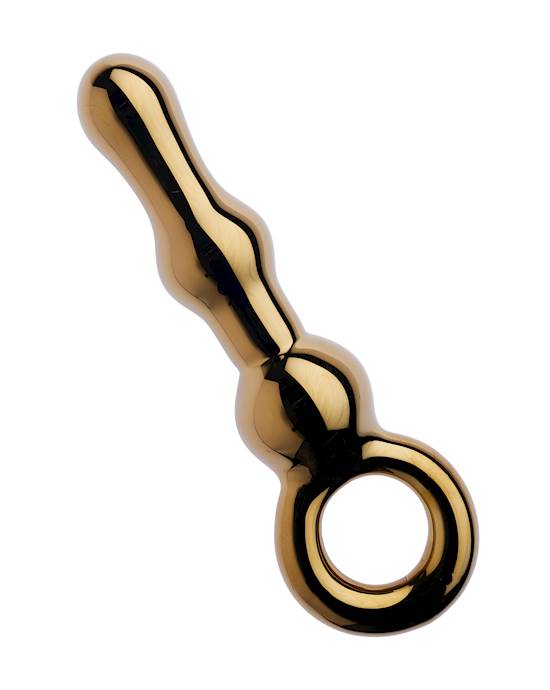 Lucent Aperto Gold Glass Butt Plug$41.95Shop Now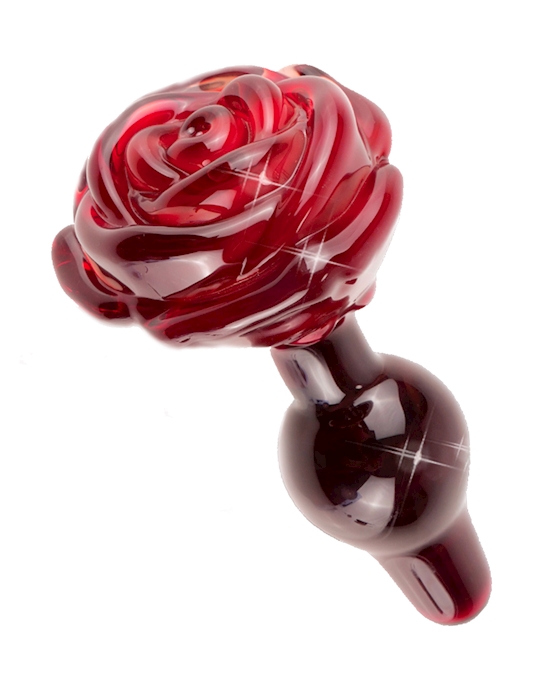 Icicles No 76$22.95Shop Now
Is it time to try a glass dildo?
We think yes! What are you waiting for? Buy glass dildos here and add a beautiful glass toy to your collection today!
Learn more about glass toys:
Expand your knowledge by reading these guides by our sexperts:
Editor's note:
This article was originally published on 19 May 2020 and was updated on 6 April 2022 for relevance and comprehensiveness. The information in this article has been fact checked and reviewed for accuracy by Adulttoymegastore's team of content specialists and sexual wellness experts, including Sex Educator Emma Hewitt.
Content disclaimer:
Adulttoymegastore does not provide medical advice, diagnosis, or treatment for illness. Any information published on this website, either by Adulttoymegastore or its authors, is not intended to be a substitute for medical advice, and you should not take any action before consulting with a medical professional.