Why Are Most Dildos Bigger Than the Average Penis?
Research has shown that the average size of a dildo is larger than that of the average penis. The average dildo measures 7.52 inches (19.1cm), while the average penis measures 5.16 inches (13.1cm). Why is this?
Are most penises at a biological shortcoming? Does size really matter? It's a question that has been asked throughout the years. Does the discrepancy between dildos and genetics correlate with desire? Let's find out!
What's the most common dildo size?
The most popular dildo size is 7.52 inches in length and 5.30 inches of girth. However, as many realistic dildos have life-like balls included, this makes the acutal insertible length of the dildo between 5-7 inches.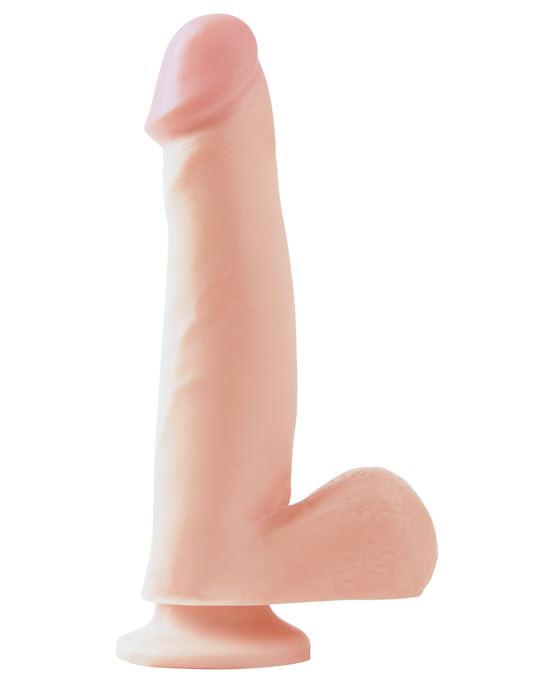 Basix 7.5 Inch Dong W Suction$14.95Shop Now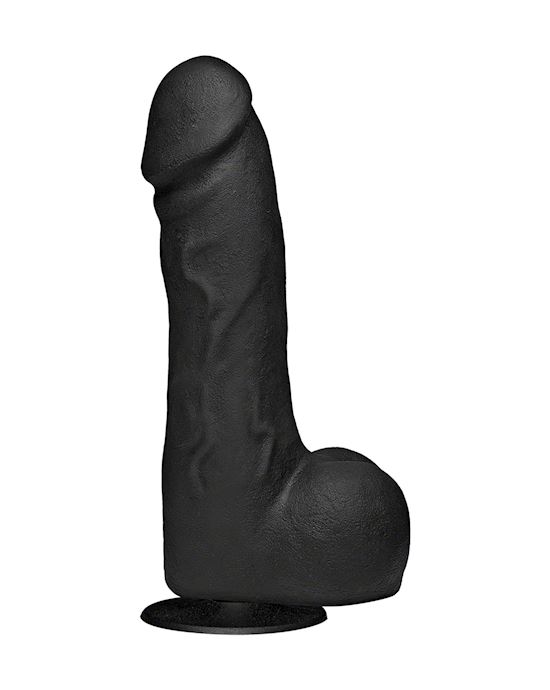 The Perfect Cock 7.5 Inch Suction Cup Dildo$20.95Shop Now
Why are dildos bigger than the average penis?
Firstly we need to acknowledge that there are plenty of small dildos out there. Many dildo users will use an array of sex toys with differing sizes. Sometimes they will fancy a realistic dildo on the smaller side, other times they will be feeling a huge dildo larger than nine inches in length. Bigger toys may only be used every now and then because they have a greater likelihood of being painful or uncomfortable.
Of course the level of comfortability is different for each person. The other perspective is simply in making an efficient purchase. You may as well buy more, owning a 9 inch dong doesn't necessarily mean you even plan on inserting 9 inches. You may only desire 5 or 6 inches the majority of the time but can masturbate assured that if you fancy going deeper, the option is there. What's that quote? One's eyes are bigger than one's stomach!
How much is sexual pleasure dependant on the penis?
Plenty of studies have found that the majority of vulva owners cannot achieve orgasm through penetration alone! If you're sitting there thinking that your average penis is never going to cut it you're sensually mistaken. The worst thing you can do is trick yourself into thinking your chances of pleasing a woman is limited by your genetics.
Steph Curry was told he was too small to play basketball professionally, a few years later he was named the NBA's MVP. Lionel Messi was told he was too small, he even had a growth hormone deficiency, yet he has consistently been called the best football player in the world. So why would you limit your mentality when it comes to sex? It's a learned skill just like anything else!
If you have a partner that reassures you that size is irrelevant, their words are more to keep you from losing confidence, being distracted and losing intimacy. If you are fortunate enough to have the opportunity to have sex, then you have the opportunity to improve right?
So keep your head in the game (pun intended) and make the most of things. Don't be the guy that talks up a big game and falls short, be the guy who stays humble and does everything he can to please his partner.
The glamorisation of big penises in society
Within a society littered with pornography, displaying men who have been blessed with a massive manhood. Sometimes having a monumental member can make you a lot of money, take American rapper and ex lover of Nicki Minaj Safaree Samuels for example. Samuels signed a seven figure deal in 2018 with sex toy company Doc Johnson, after a nude image of him and his "anaconda" like phella went viral. Doc Johnson moulded a realistic dildo of Samuels and he became more wealthy than his largely criticised music career ever got him.
Therefore, when popular pornography and the majority of dildos are bigger than even an above average joe, it's understandable that men can feel inadequate. Considering that the amount of young people receiving their sexual education from pornography is increasing, the trend can seem worrying. You can imagine you might have a lot of young men within their teenage years waiting for an unrealistic growth spurt.
Dildo vs penis
It's all about how you use it, and every person is different. What do I mean when I say every person is different? When it comes to sex this refers to endless erogenous variables but there are a few common themes. Before saying this, understand that many people may not have even discovered what their sensual specifics are and perhaps what will be the best suit for them.
The other thing you should take away from this is that, people are different. Therefore, one approach won't satisfy everyone, so if you've got any misconceptions about a correct sexual strategy, it may be best to leave it here.
Firstly, we can think of those that prefer the real thing over any toy. An actual human is so much more physical, intimate and emotionally invested. With the ability to change angles, change pace, tease, make noises and provide visual arousal the preference is a no brainer. Not to mention they have the overwhelming advantage of a tongue and hands, which a dildo doesn't.
Secondly, you've got those who fancy a bit of both. They enjoy the benefits that sex toys provide and the benefits of a partner. Sometimes she may fancy either or. Being open to incorporating toys into the bedroom can make the difference with this partner. Yes this may mean playing with a dildo that is better that is bigger than you, but will typically involve a couples vibrator.
If you're in a relationship that uses sex toys, one important thing to remember is that you shouldn't force yourself to be comfortable with something. If either partner is really uncomfortable, the sex is going to be terrible. Instead try and have an attitude that at least understands different sex acts.
I know some couples that have an "I'll try anything once" attitude, even then they take baby steps towards using certain toys, they always communicate and ensure each others comfortable. Lets say she enjoys using sex toys during sex, this doesn't mean you're inadequate. If she has another partner, she's not going to stop using sex toys. Therefore "how well you use it" may be dependant on how good you are at mixing your personal equipment with external equipment.
How to choose a dildo
Wondering what to look for when choosing a dildo? Check out the video below where sex educator, Emma Hewitt, provides her top tips for shopping for the perfect dildo.
Ready to go shopping?
Check out Adulttoymegastore's full range of dildos, including classic, realistic or glass dildos if you're interested in trying out temperature play.
Learn more about dildos
Want to keep expanding your knowledge? Check out these guides by our sexperts:
Editor's note: This article was originally published on 27 November 2018 and was updated on 12 July 2021 for relevance and comprehensiveness.
Content disclaimer: Adulttoymegastore does not provide medical advice, diagnosis, or treatment for illness. Any information published on this website, either by Adulttoymegastore of its authors, is not intended to be a substitute for medical advice, and you should not take any action before consulting with a medical professional.