7 best hollow butt plugs for advanced anal players
Calling all sex toy aficionados! Looking for a new toy to level up your love life? If you are wanting something more advanced than the usual vibrators and dildos, why not try a hollow butt plugs! Perfect for those who enjoy anal toys, hollow butt plugs are a great pick for more advanced players.
What is a hollow butt plug?
You might be wondering, what is a hollow butt plug? Hollow butt plugs, also known as tunnel plugs, are unique anal toys that have a hollow centre. They are advanced anal toys, allowing a variety of different uses and sensations, making them a popular choice for those who enjoy anal play. If you're new to the world of anal toys and butt plugs, these probably aren't the right toy for you! We'd recommend looking into a beginner's butt plug or an anal training kit, then working your way up to something like a hollow butt plug.
Hollow butt plugs can be used during solo play or with a partner. The hollow center allows for easy access to the anus for stimulation during solo play. Additionally, with a partner, hollow butt plugs can be used for oral sex or penetration with fingers or other toys. Hollow butt plugs are also known as anal stretchers because they provide stretch during play and keep the anus open the entire time you play. This allows you to explore and stimulate the area for longer because there is no need to worry about the sphincter muscles closing up.
As well as providing easy access and stretch, another benefit of tunnel butt plugs is the unique sensations you can enjoy through the hollow centre. These types of butt plugs can provide extra sensation for both partners! During penetration, the hollow centre allows a penis or toy to stimulate the sensitive inner of the anus and allows for deeper penetration.
Another reason people love hollow butt plugs is that they allow for an unobstructed view of the anus. This can be pleasing for your partner, and also contribute to BDSM play, as wearing a hollow butt plug can be quite submissive.
Hollow butt plugs are typically made of silicone or other body-safe materials. Like with other anal toys, it's important to use a long-lasting, quality lubricant to help with insertion. The anus is not self-lubricating, so you must use plenty of lubricant before inserting! Let's take a look at some of the best hollow butt plugs for advanced anal players…
1. The Stretch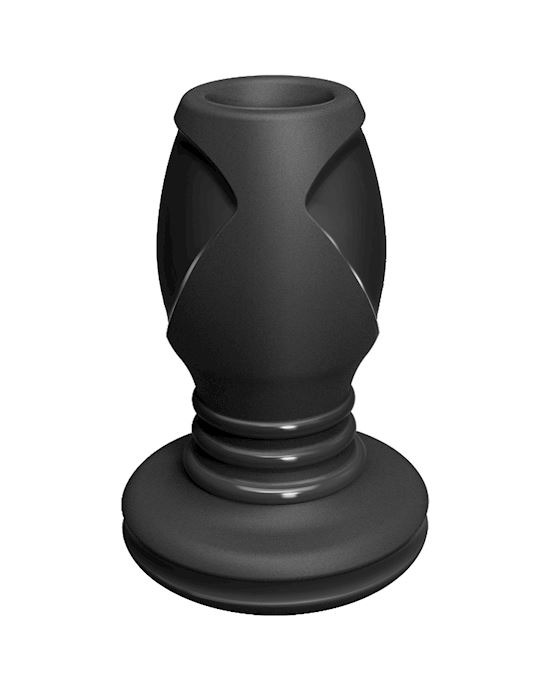 Platinum Premium Silicone The Stretch Small$19.98Shop Now
Kicking off with a smaller hollow butt plug, the Platinum Premium Silicone The Stretch by Doc Johnson is a highly-rated pick. Perfect for those who are new to hollow butt plugs, The Stretch delivers the same 'filling' sensation of a regular plug, along with the hollow-bodied design to help you enjoy a new type of pleasure. Medical grade silicone and a flat base ensure comfortable and safe play. Measuring 2.9" long and 1.7" wide, The Stretch is smaller in size, meaning it's great for beginners but might leave a bit to the imagination for those who enjoy larger anal toys.
2. Hollow Aluminum Anal Plug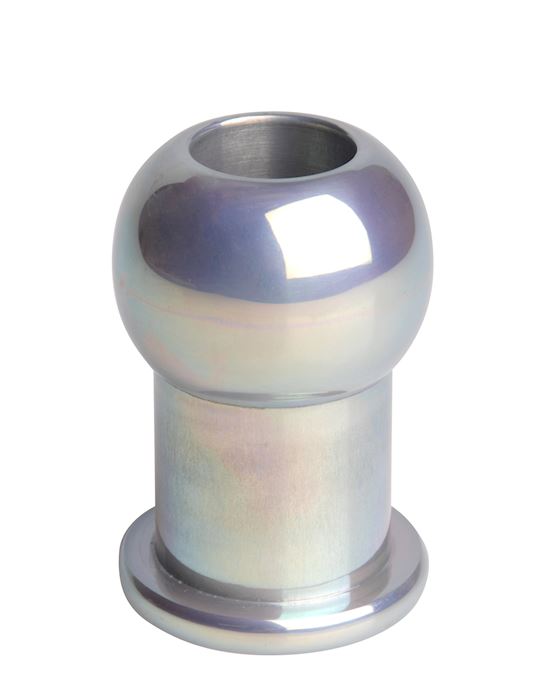 Hollow Aluminum Anal Plug- Sm$111.98Shop Now
Take things up a notch with a more advanced hollow butt plug. The Hollow Aluminum Anal Plug is a wide, smooth plug that provides a more intense sensation given the hard metal material. The non-tapered tip means that this plug is harder to insert, and not for beginners - but a great challenge for those with experience! Metal offers a hard, cold sensation that is completely different to other sex toy materials. It is also completely body-safe, being non-porous and easy to clean. For extra fun, metal can also be used for temperature play, so you can heat the toy or cool it down.
3. Oxballs Pighole-4 Hollow Plug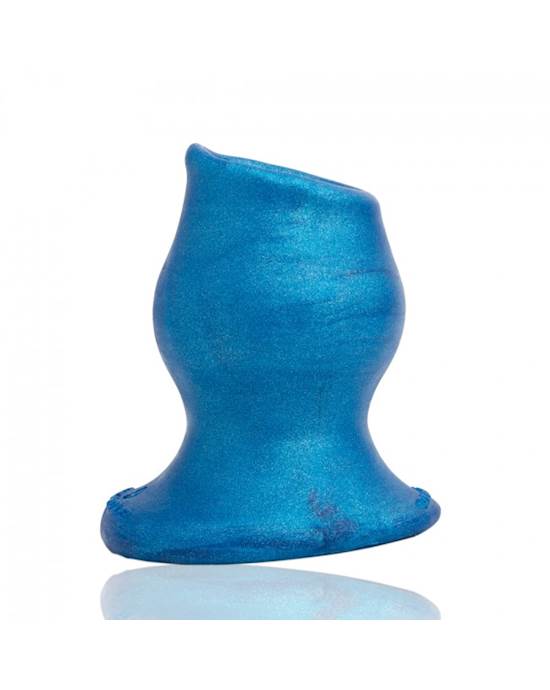 Pighole-4 Hollow Plug$125.98Shop Now
Oxballs are well known for their quality toys, offering a variety of unique designs including cock rings, ball stretchers, gags, and butt toys. The Pighole-4 Hollow Plug is no different, with a tailored design to fit the user and mould to your body. Made from skin-flex pure platinum silicone, this hollow butt plug warms up to your body temperature and is extremely durable. The hollow opening allows you to fit larger toys or a couple of fingers inside while providing stretch to the anus. At a higher price point, you're paying for quality with this toy, and any toy from the Oxballs range - but for those who are wanting to advance their anal play, you won't be disappointed with this plug.
4. Devil's Plug Hollow Plug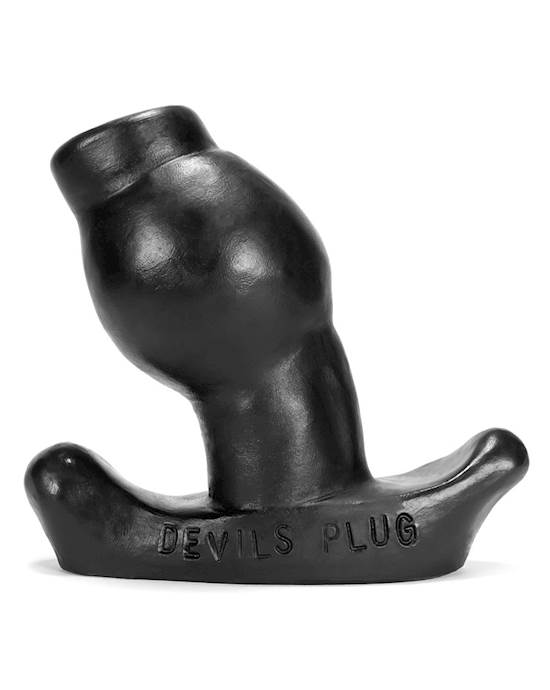 Devil's Plug Hollow Plug - 4.5 Inch$68.98Shop Now
Another unique and satisfying pick from Oxballs is the Devil's Plug Hollow Plug. Featuring a bulbous head that tapers towards the curved base, the Devil's Plug stays snugly inserted, with material that is soft and smooth yet firm. The tip is hollow to allow for lube, watersports and more. If you're looking for a hollow butt plug that offers a unique design that is crafted specifically for pleasure, this is the pick for you.
5. Double Tunnel Plug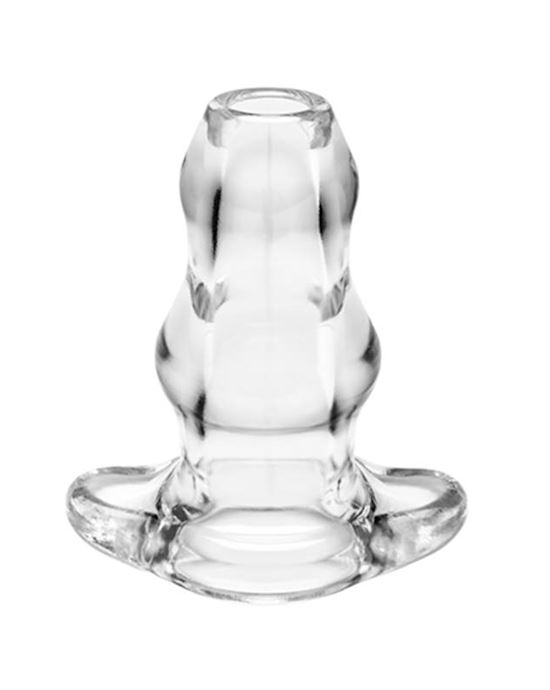 Double Tunnel Plug$34.98Shop Now
Size matters with the Double Tunnel Plug. This hollow butt plug features two plugs, with a slightly tapered tip to help make insertion a breeze. While the tapered tip helps with insertion, this toy is not for the fainthearted! At 6.5" in length, and 10" in girth, this toy is designed for people who are looking for stretch and size. The tunnel hole allows you all the versatility of tunnel butt plugs, and the clear material means you can see even more through the plug. At a more affordable price point, the Double Tunnel Plug is the perfect choice for anal experts who want a big plug, without the hefty price tag.
6. Bore Screw Buttplug with Stopper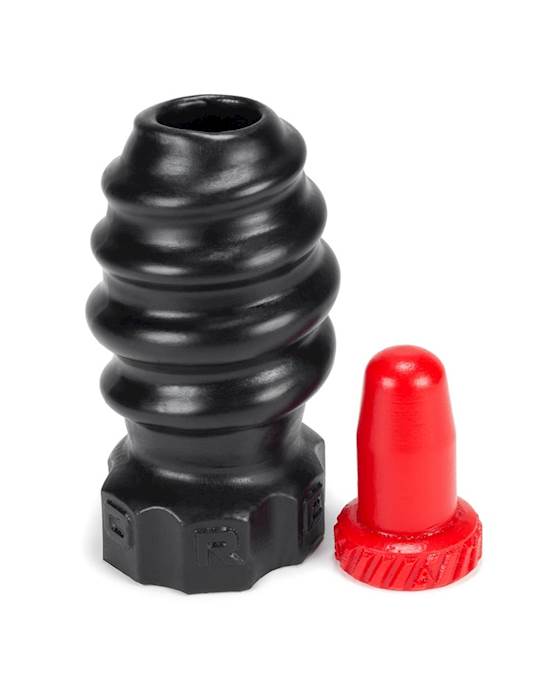 Bore Screw Buttplug - With Stopper$100.98Shop Now
The Bore Screw Butt Plug is another amazing hollow butt plug from Oxballs, made from the same signature silicone that the brand is known for, and with added texture for ultimate pleasure. The spiral-shaped ridges are designed to "screw" in, stimulating from the outside and allowing you to experience a sensation like never before! The stopper also allows you to plug the core tightly, so you can enjoy the feeling of filling up the hollow centre. To use BORE, apply plenty of lubricant before slowly inserting the plug, twisting and guiding it deeper inside. Slow and steady wins the race here! Remember with larger anal toys, the more lubricant the better, especially for hollow butt plugs given they provide more stretch compared to other anal toys.
7. Tunnel Plug X-Large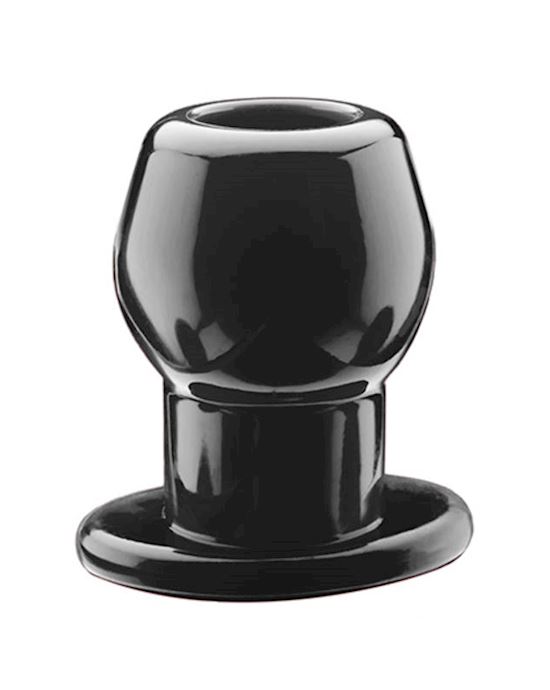 Tunnel Plug X-large$48.98Shop Now
Opt for a sleek plug like the Tunnel Plug X-large to explore anal play like never before. This plug provides an extra-large opening that is visually appealing and allows you to insert toys, lube, or your fingers inside. The slightly flared base will help the plug stay securely in place, so you can focus on enjoying what this hollow butt plug has to offer. Let your imagination run wild!
Hollow butt plugs are a unique and versatile type of anal sex toy that can provide a variety of different sensations and uses. They are typically made of body-safe materials and should be used with lubricant for comfort and cleaned before and after use for hygiene. As with any type of anal play, it is important to start with small sizes and work your way up to larger ones. And always listen to your body and never force anything in!
It's important to note that hollow butt plugs are an advanced anal toy, and should only be used by people who have experience in anal play and other butt plugs. Hollow plugs are typically on the larger side, so you need to be prepared for accommodating a larger plug.
If you are playing with a partner, ensure communication at all times, and have a safe word if you are using your hollow butt plug for BDSM play. Enjoy your advanced anal play!
Read next:
Content Disclaimer:
The information in this article has been fact-checked and reviewed for accuracy by Adulttoymegastore's team of content specialists and sexual wellness experts, including Sex Educator Emma Hewitt.