Fisting Sex Toys: How to choose and use them
Want to learn more about what fisting actually is, and how to use a fisting sex toy? We've got everything you need to know!
The act of fisting is something that isn't often talked about when it comes to sex toys. It can often be seen as a more extreme sexual activity, or something that isn't for the fainthearted.
However fisting sex toys aren't just for shock value or porn – they can add a lot of pleasure to your sex life!
Sex Educator Emma Hewitt explains that "Fisting isn't just something you see in porn. Real people enjoy fisting too! Like any sexual act, it's all about pleasure - for some people, fisting feels amazing. The difference with fisting in real life is that it requires consent, preparation and a lot of lubricant."
Let's look at fisting sex toys, why people use them, and how you can incorporate them into your sex life. Who knows, maybe a fisting sex toy will be the next thing on your wishlist...
What is fisting?
So, let's start out with the basics: what is fisting?
Fisting is pretty self-explanatory! It is the act of penetrating someone with a fist, either vaginally or anally. If we're getting down to the specifics, this involves penetrating with the whole hand and all five fingers.
While the term 'fisting' might suggest that the hand penetrating is clenched into a fist, Emma says that "your hand isn't usually clenched into a fist when you engage in fisting. The fingers are stretched out straight and close together. This helps with penetration as your hand is more tapered in this position. Make sure your nails are short or that you wear gloves. The anal and vaginal tissues are very delicate, and you don't want any tears happening."
As you become more advanced with fisting, you might enjoy being penetrated with a clenched fist. However, for beginners, it's best to start out with a person or toy that has the fingers stretched out.
There is much more to fisting than just penetrating someone with a fist, however. A lot goes into the preparation and care if you are thinking about adding fisting into your sex life!
Why do people perform vaginal or anal fisting?
Fisting isn't for everyone. However if you are a fan of large sex toys, or enjoy intense stimulation, this might be just the thing for you. Don't knock it till you try it!
"People perform fisting to experience an intense 'fullness' and stretch inside the vagina or anus. If you enjoy larger sex toys, fisting or fisting sex toys could be a great way to increase your sexual pleasure."
Remember, the vagina can fit a lot more than you might think, and with adequate anal training the anus can also fit larger objects like a fist or toy! While it might seem impossible at first, with the correct preparation and care, many people can enjoy some fisting fun.
Now, we know that people can enjoy the sensation of being fisted – but it can also be very pleasurable for the person fisting, too!
For those who don't have a penis, the feeling of penetrating someone and being inside them can be very pleasurable and empowering.
Fist things first...
Fisting is a sexual act that requires some preparation and thought before diving head-first. Emma explains that "Preparation is key! You need to make sure you are warmed up and have plenty of lube on hand before engaging in fisting."
Lubricant will help with insertion and make your experience a whole lot more enjoyable. This is particularly important if you are penetrating the anus, as this area is not self-lubricating. While the vagina does produce some natural lubrication, you'll also want to ensure you have some extra lube on hand to help ease things in. Remember, these toys are big!
"I recommend stimulating other areas of your body at the same time to ensure that you are sexually excited and feeling good. This will help to relax the muscles and make insertion easier."
When trying something new, one of Emma's top tips is to stimulate other areas of the body at the same. Stimulating an area that you know feels good and gets you excited will help relax your muscles and prepare for a new type of stimulation!
Whether you're inserting a partner's fist or a fisting sex toy, take things slow. Apply more lube if needed. And enjoy yourself! If you experience pain at any point, stop and try again later.
What are fisting sex toys?
Fisting sex toys allow you to enjoy fisting without another person in the equation! Maybe you're single, or want to test out the stimulation on your own before adding a partner into the mix. Whatever your situation, fisting sex toys can be a great toy to add to your collection if you enjoy the feeling of fullness.
Like all sex toys, fisting toys come in a variety of colours, sizes, and textures, to allow you to choose the perfect toy for you.
What are the best fisting sex toys?
You've made it this far – now it's time to look at some of the best fisting toys on the market!
Masturbation Glove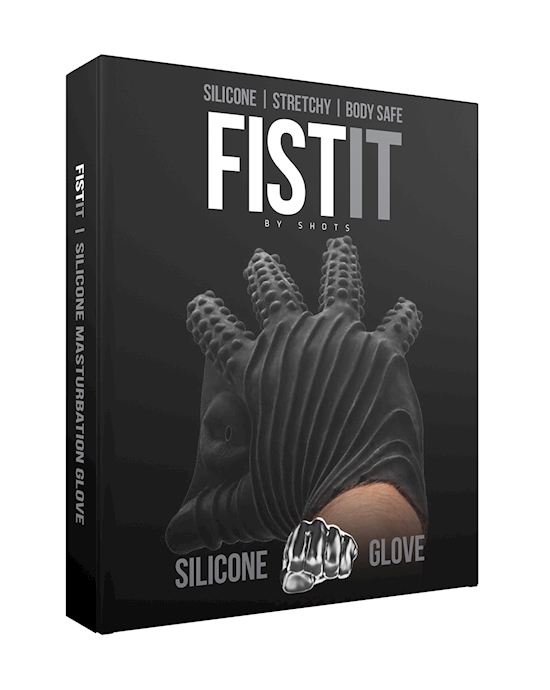 Masturbation Glove$36.95Shop Now
While not necessarily a sex toy, the Masturbation Glove is the perfect way to add a little extra texture to your fisting play!
This silicone glove comes with dotted textures on the 4 fingers, while the thumb and the rest of the glove have a ribbed designed for your pleasure. If you're enjoying some fisting fun with a partner, this is a great way to take things to the next level!
Belladonna's Magic Hand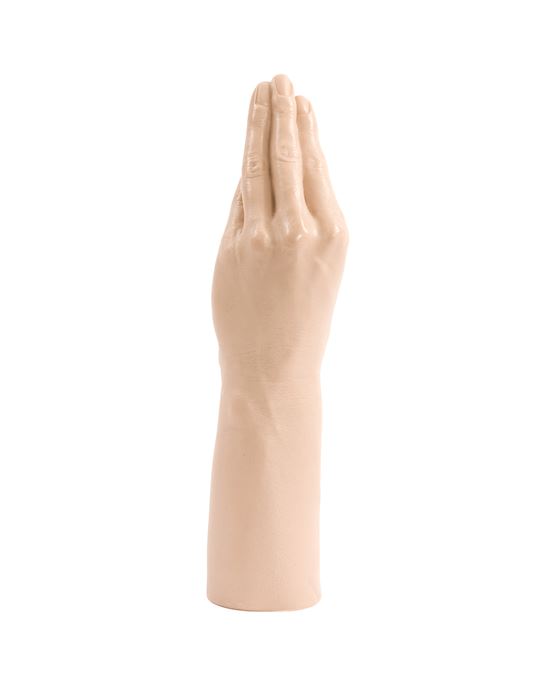 Belladonnas Magic Hand$27.95Shop Now
This is easily one of the most popular fisting toys!
Belladonna's Magic Hand stands tall at 11.5 inches in length, and 8.48 inches in girth. This toy is a replica, modelled from former pornstar Belladonna. It is a great entry-level price for those who are starting out on their fisting journey, or working with a smaller budget.
Made from PVC, this toy is phthalate-free and body-safe.
Kink Fist Stretching Hand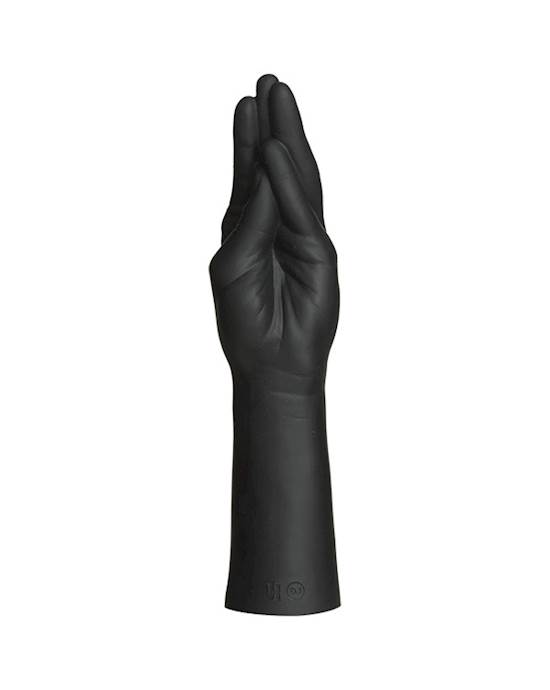 Kink - Fist F'ers - Stretching Hand$85.95Shop Now
The Kink Fist Stretching Hand is made from incredibly soft, flexible silicone. The lifelike fisting arm is moulded from a real hand and immortalized in the "silent duck" position for easier insertion, with a pliable exterior and firm core.
With a length of 11.5 inches and 8.25 inches girth, this toy is a great pick for someone who wants a quality material and lifelike feel.
Fisto Clenched Fist Dildo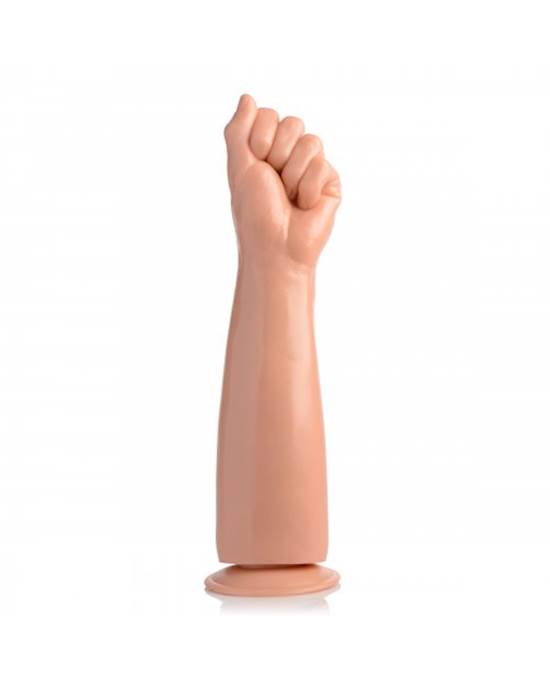 Fisto Clenched 13" Fist Dildo$69.95Shop Now
Ready for something that will seriously blow your mind?
The Fisto Clenched Fist Dildo is 13 inches in total length and 10 inches girth. With a clenched fist, this dildo is for the more advanced players who want to seriously increase their pleasure.
Plus, the powerful suction cup can be mounted for hands-free fun.
Ready to begin your fisting adventure?
Keep in mind that your expectations of what fisting is, might differ from your actual experience.
"Fisting is quite common in porn. But remember, porn isn't always a great representation of real sex! It's okay if your experience isn't as seamless as what you see in porn."
It's totally okay if you can't insert the entire fist on your first few goes. Take a break and try again another time. Inserting anything large is a marathon, not a sprint!
Shop Adulttoymegastore's full range of fisting toys here.
Read next:
Content disclaimer:
The information in this article has been reviewed and verified for accuracy by Adulttoymegastore's Sex Educator and Adult Toy Expert Emma Hewitt. Adulttoymegastore does not provide medical advice, diagnosis, or treatment for illness. Any information published on this website, either by Adulttoymegastore or its authors, is not intended to be a substitute for medical advice, and you should not take any action before consulting with a medical professional.