Why Trying an Anal Toy Should Be One of Your New Year's Resolutions
It's the new year, and it's time to shake things up with some new year's resolutions! The start of the year is a great chance to reset and think about what you want to focus on for the year coming. Maybe it's time to knuckle down and save some money, or kickstart your exercise routine. Or maybe it's time to spice things up in the bedroom?!
Anal play can be a very fun and pleasurable way to improve your sex life. Let's talk about why it should be one of your New Year's resolutions!
Why should I try an anal toy?
Everybody has a butt! Which means anal play and anal stimulation is for everyone. Even if you've never been interested in stimulating this area, let's talk about why you should try an anal toy...
1. Pleasure!
The anus is full of nerve endings, which means that stimulating the area can provide you a lot of pleasure. Anal toys are perfect for helping take this to the next level!
Many people can experience intense orgasms through anal play, and the sensation can feel quite different compared to stimulating other erogenous zones. This means it's a great way to explore new ways of pleasure, and find what really gets you going.
2. Variety
Using a toy like anal beads can also provide a totally new experience. These are inserted one bead at a time, and then slowly pulled out for a unique sensation. And that's not all. There is a huge variety of anal toys to explore!
You can find everything from silicone plugs to vibrating beads to rimming plugs! Variety is the spice of life, and you definitely won't be missing out with butt toys.
3. Stretch your anus
Using smaller anal toys is a great way to help you stretch your anus to accommodate for anything larger – whether that be a larger toy or penis. You don't want to jump straight to something huge. Start with a small beginner's plug and work your way up!
4. Use them for kink or BDSM play
Anal toys can also be used to engage in kink or BDSM play. Something like an anal hook can be used in more intense bondage play scenarios. Butt plug tails can be used for kink or fetish play as well.
There are lots of options out there to incorporate anal toys into your life!
5. Enjoy pleasure solo or with a partner
Another great thing about anal toys is that they can be enjoyed whether you are in a relationship or single. When starting out with a butt toy, it's best to try it on your own first, while you get used to the sensation. But once you're ready to play with a partner, it can be a great way to increase pleasure together!
How do I prepare for anal play?
One of the main reasons people are hesitant about trying anal play, is because of the potential mess. This is understandable, however the right preparation can help you feel much more comfortable and ready to play. It's all about being prepared!
Typically, going to the bathroom a few hours beforehand and having a shower should have you feeling fresh and ready to go. For extra peace of mind, you can also use an enema or douche to 'flush' water into your anal cavity for a thorough clean.
You want to ensure you are feeling comfortable and relaxed before jumping into anal play. This could include making sure you are in a safe environment, having a safe word if you're playing with a partner, or warming yourself up by stimulating other areas of the body first.
Check out our video below for tips on how to properly prepare your body for anal play.
Start slow and small!
While you might feel nervous about trying anal play for this first time, the key is to take things slow and work your way up. It's a marathon, not a sprint!
Start out slowly, and with a small toy, or even just your finger. Anal play can feel a little uncomfortable at first, but it should never be painful. If you experience a lot of pain, this is a good sign to stop, give your body a break and try again later.
Should I use lubricant for anal play?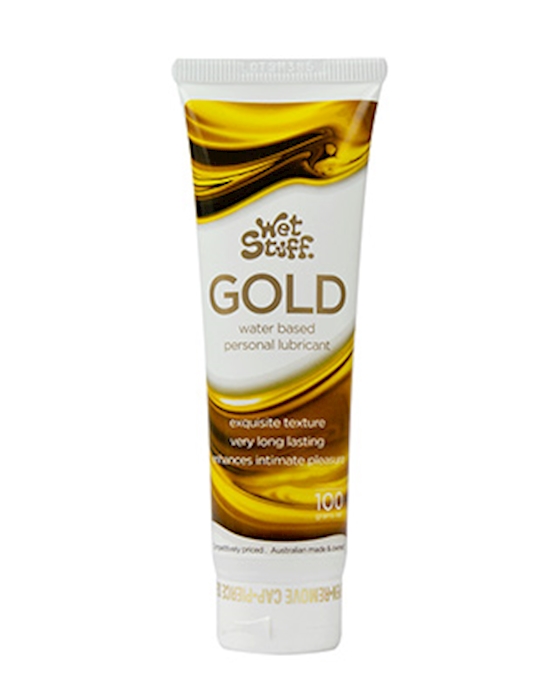 Wet Stuff Gold Waterbased Lubricant 100g$7.95Shop Now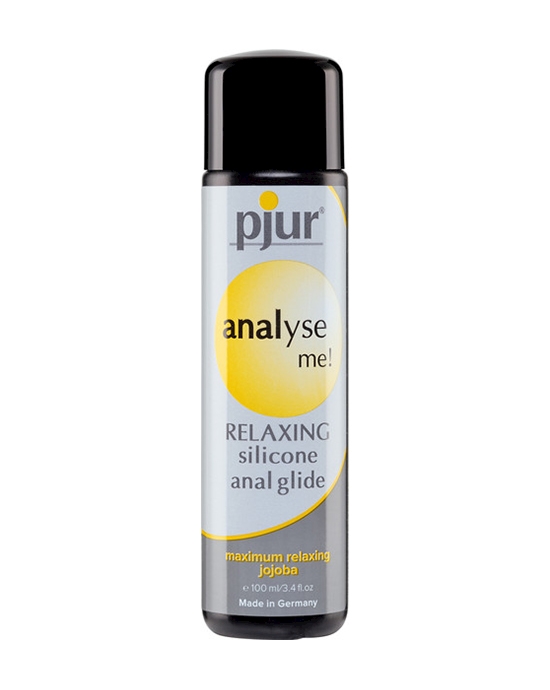 Pjur Analyse Me! Relaxing Anal Glide$29.95Shop Now
Using lubricant is the most essential thing when it comes to anal play. The anus doesn't produce any lubricant on its own, so you need to give it a little bit of extra slipperiness to help toys or body parts slip in easily!
If you are using a silicone toy, opt for a water-based lube as this is designed to work with all sex toy materials. Or, if you're playing without toys, a silicone-based lube is a great option as it will last longer than water-based.
What are the best beginner's anal toys?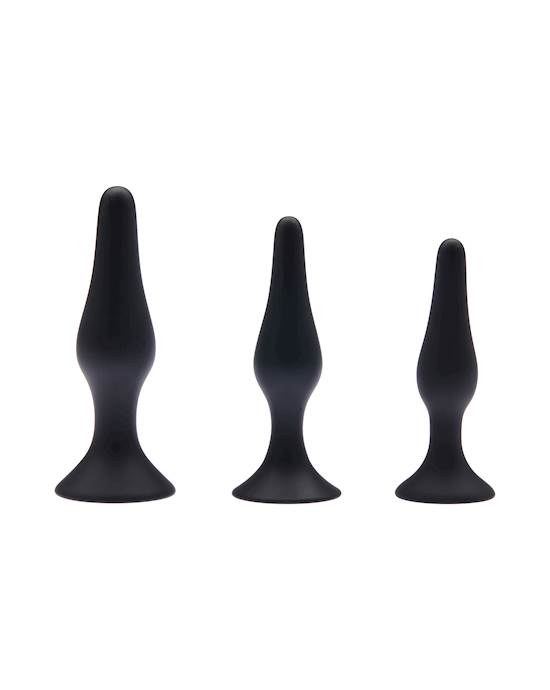 Share Satisfaction 3 Piece Plug Kit$30.95Shop Now
A great option for those who are just starting out is an Anal Training Kit! These typically come with 3 plugs in graduating sizes, so you can work your way up, or find the perfect plug for you.
Want more?
Check out our full collection of anal toys here to find the toy for you!
Read next: