4 of the Best Anal Sex Toys for Men
The best anal sex toys for men
Guys, it's time to get rid of the stigma associated with male anal play and dive on in. Because if you haven't figured it out already, P actually marks the spot (P-spot) and you are just one anal sex toy away from the best orgasm of your life! Here are the four best anal sex toys for men that will leave you feeling oh-so satisfied.
Editor's note: This article was updated on 5 July 2021.
Why should men use an anal sex toy?
The feeling men get from stimulating their prostate gland, also known as the P-spot, has been compared to the deep pleasure G-spot stimulation can bring a woman. When the prostate is massaged, a man can experience extremely powerful, long-lasting, and often multiple orgasms. But a lot of men dread the thought of having their own, or their partner's finger inserted into their anus. Therefore, anal toys are the perfect option for getting around this issue, which is why they are becoming more and more popular amongst men.
Here are the 4 must-have anal sex toys for men:
1. Butt Plugs
Butt plugs are a great sex toy for men as they can receive great physical benefit while wearing them during sex or while masturbating as they create an amazing full feeling and can even offer p-spot stimulation.
When using a butt plug, simply insert the plug into the anus and wait for your mind to be blown. The pressure on the prostate will heighten your sexual experience and intensify your orgasms making them even stronger than an orgasm from penis stimulation alone.
Butt plugs aren't solely designed to stimulate the prostate though, it also works the pelvic floor and anal muscles. During an orgasm your pelvic floor muscles will begin to contact, forcing your anal muscles to contract around the plug creating orgasms that feel stronger and last longer.
The best butt plug for men to use is one with a slight curve, due to the forward location of the prostate. There are also vibrating butt plugs available for men who are after extra sensation, away from just the experiencing the pressure stimulation. Materials of the butt plug will also create different sensations.
If you're new to anal play it's recommended to go for a softer material such as rubber or jelly over harder materials such as glass and steel. It is also important to remember that when using one for the first time be sure to use plenty of anal lubricant and insert slowly. Check out Adulttoymegastore's range of butt plugs here.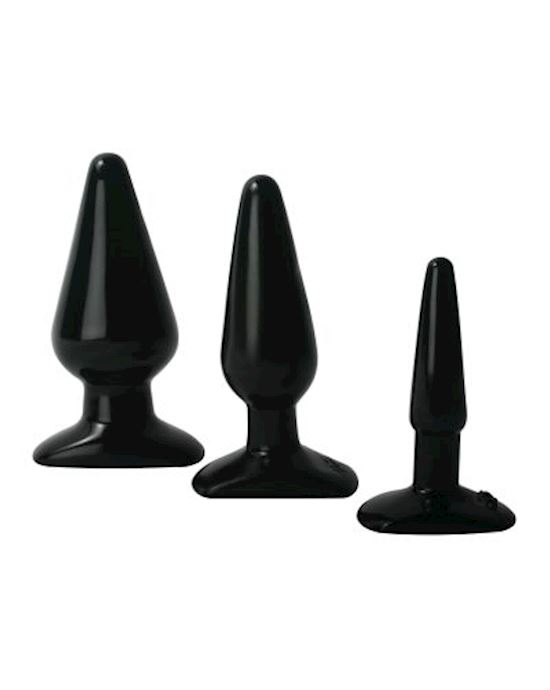 Trinity Anal Trainer Set$27.95Shop Now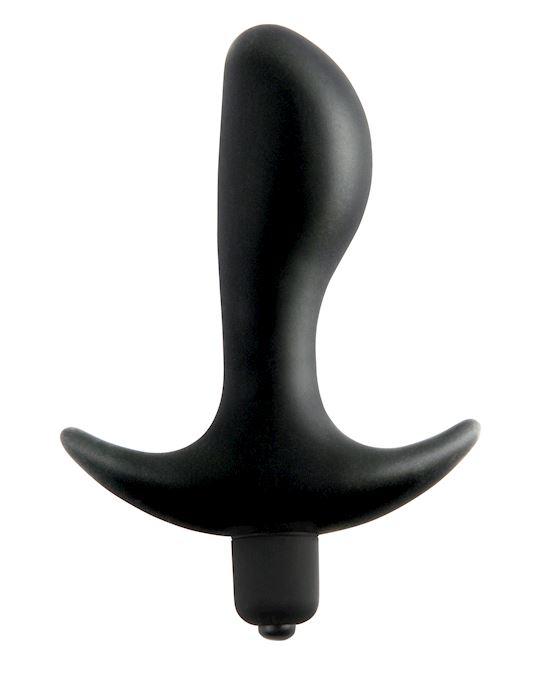 Anal Fantasy Collection Vibrating Perfect Butt Plug$25.95Shop Now
2. P-Spot Anal Toys
P-spot anal toys are designed so that you can reach your prostate with ease. Due to the prostate being located a few inches inside the anus it makes it difficult to reach using just your fingers. Not only will prostate stimulation increase the overall power of an orgasm but it also helps improve erection size and strength.
There are many p-spot toys available and really all it comes down to is your own personal preference and experiences. A major factor to consider is the shape and size. If you're a beginner I suggest going for a slimmer toy, but if you're experienced go for gold – the bigger the better!
There's also the option for a hands-free approach, which allows your pelvic muscles to do the work for you. A large majority of p-spot toys come with a vibration feature, which help intensify sensations and gives you the option to mix things up with one singular toy.
The final feature available and a major beauty of these toys is the option of being able to stimulate the perineum at the same time as the prostate in order to receive extra pleasure. Check out Adulttoymegastore's range of P-spot anal sex toys here.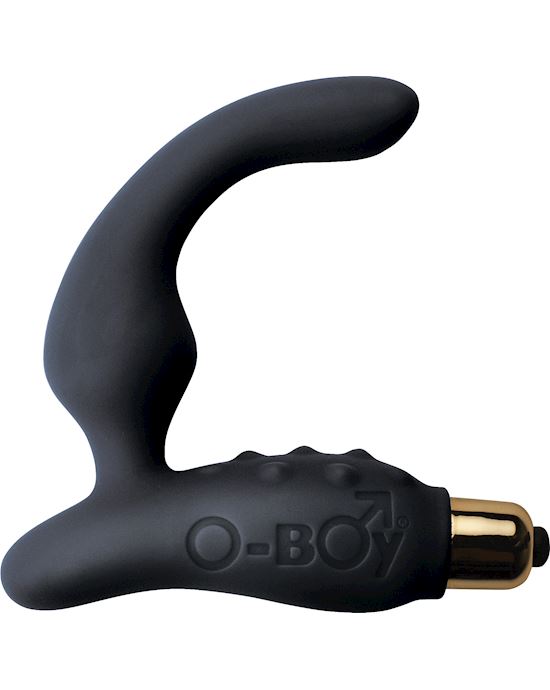 O Boy P-spot Vibrator$52.95Shop Now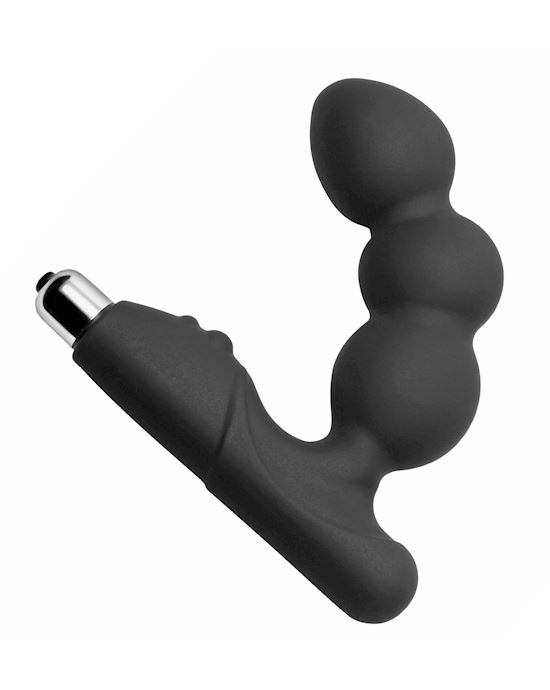 Hero Vibrating Prostate Explorer$44.95Shop Now
3. Anal Beads
Anal beads are a great introduction into anal play. Typically, anal beads are silicone or plastic glossy spheres attached to one another, with a ring or some other kind of handle located at one end. Some anal beads are supple whereas others are firm and textured – it depends how you like it.
The beads are injected softly one bead at a time into the anus, and, at the time of orgasm (or whenever feels right) the anal beads are dragged out one by one by the ring or handle. If you are a beginner you might like to start off with smaller beads and only insert two or three beads before working your way up to more beads.
If you are more experienced with anal beads, you can go for bigger beads and insert all of the beads. The bigger the beads the bigger the arousal and power felt when inserting and removing. What's great about anal beads for beginners is that most of the nerve endings in the anus are located right at the opening so even if you only insert one or two beads it will still feel amazing. Check out Adulttoymegastore's range of anal bead sex toys here.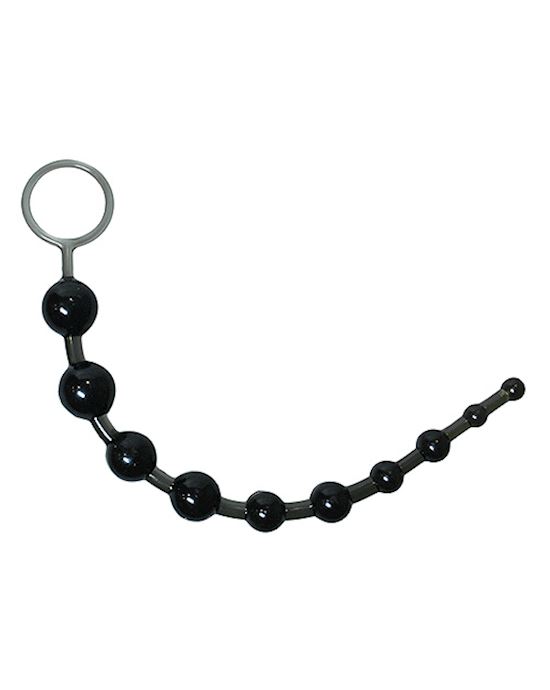 Black Anal Beads$2.95Shop Now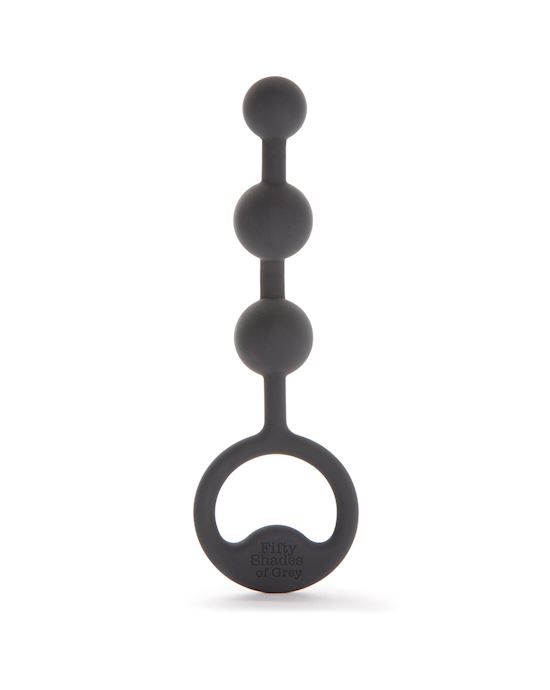 Carnal Bliss Silicone Anal Beads$13.95Shop Now
4. Anal Vibrators
Anal vibrators are designed to stimulate this nerve-rich area of the butt, as they feel great when rubbed against the prostate and all those awesome nerve endings. The vibrations can be increased or decreased depending on the level of sexual sensations you are wanting to feel and some even come with different vibration patterns.
The vibration sensation also feels amazing when rubbed against your penis, so if you haven't tired this before give it a shot and see how it feels! It's up to you whether you want the vibration to be focused more at the tip to focus on stimulating the prostate, or at the base to stimulate sensation in the anus.
Vibration in this area is not something that everyone will enjoy but you might as well try it out and if you don't like it just turn it off and use the toy as normal. Perfect! Check out Adulttoymegastore's range of anal vibrator sex toys here.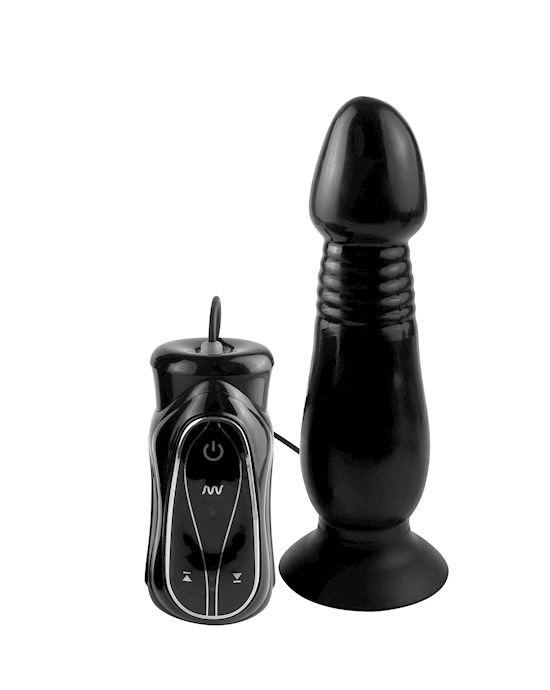 Anal Fantasy Collection Vibrating Thruster$59.95Shop Now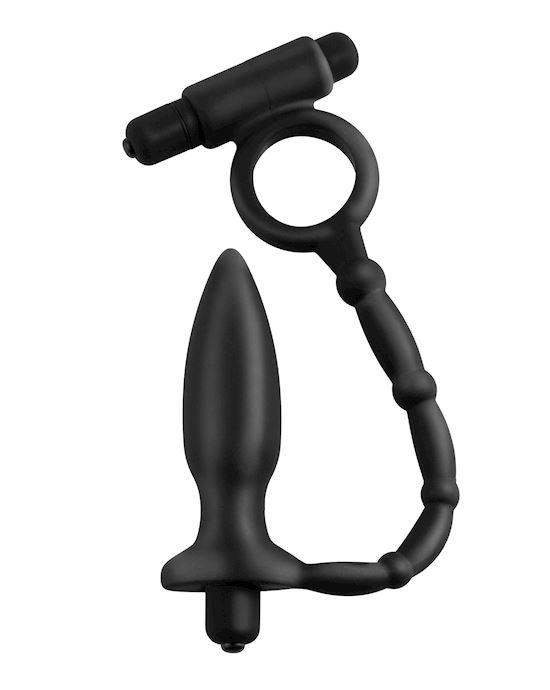 Anal Fantasy Asskicker With Cockring$41.95Shop Now
Are you ready to buy your next anal sex toy?
When deciding on what anal toy to purchase, whether it is your first time or 50th time, remember to always take size into consideration, the butt is very delicate and toys often feel bigger than they appear. Also remember to relax, don't rush and use a lot of anal lubricant.
Ready to dive right in? Shop Men's Anal Sex Toys from Adulttoymegastore and get something delivered to your back door in record time.
How to prepare for anal play
Now that you know which anal toys are best, it's time to learn how to use 'em! Watch the video below to learn how to prepare your body for anal play with expert tips from sex educator and anal expert, Emma Hewitt.
Keep it clean
As with all sex toys, it's important to clean them thoroughly immediately after each use. Read our guide on how to clean your sex toys and you can purchase sex toy cleaner here.
Learn more about anal toys and how to use them
Continue our learning journey by reading these educational articles and guides about anal toys by our anal experts:
Editor's note: This article was originally published on 7 March 2018 and was updated on 5 July 2021 for relevance and comprehensiveness. The information in this article has been fact checked and reviewed for accuracy by Adulttoymegastore's team of content specialists and sexual wellness experts.
Content disclaimer: Adulttoymegastore does not provide medical advice, diagnosis, or treatment for illness. Any information published on this website, either by Adulttoymegastore of its authors, is not intended to be a substitute for medical advice, and you should not take any action before consulting with a medical professional.