Celebrating my queer sexuality with self-pleasure
One of the most underrated forms of celebrating anything, let alone sexuality, is self-pleasure! So, I have some hot tips and toy recommendations to help you celebrate your queer identity, or any kind of sexuality experience!
Find porn and erotica you feel represented in
Finding porn and erotica that I can connect to and see myself within was a huge step in finding body acceptance and self-love. For me, seeing trans bodies represented was amazing in viewing my own body as sexy and desirable.
While we lost the treasure trove that was Tumblr, Twitter is now a great hotspot to see a diverse range of bodies such as queer and trans representation that you don't tend to see in mainstream porn. Supporting individual creators on platforms such as OnlyFans is another great way to find specific body types you can relate with and feel connected to. Supporting sex workers by paying for their content is also highly important, as well as recognising their impact in queer rights and pride. Remember – the reason queer rights movements like Stonewall started was because of the trans women of colour who were sex workers fighting for our rights!
Explore kinks and other desires
Kink is a fantastic way to explore your erotic side and find empowerment in embracing your desires. Exploring this solo may look like fantasising about all the sexy things you want done to you or to do to someone else. I like to journal about these desires, and it serves as a great archive to refer back to, as well as helping to unravel those desires and explore what they mean to you!
It could also look like exploring some kinky things in a literal sense by yourself. One thing I regularly practice is self-tying shibari with rope. There are so many YouTube videos online, and I would recommend starting there for building your foundation in this area before moving to thinking of your own ties.
Another way to express desire and sensuality by yourself is wearing lingerie or other clothes that make you feel sexy. And of course, lingerie can be worn by any gender and anatomy! Some starting ideas for lingerie may be items such as robes, g-strings/thongs, boxers, stockings and suspenders, and fishnets and lace. Every body is a lingerie body, so mix it up and express yourself in a way that makes you feel sexy and confident!
Toys toys toys!
One of the best ways to explore pleasure is through the use of sex toys! I have a few suggestions on gender neutral toys anyone can use, regardless of their anatomy!
Anal toys
We all got a booty! Anal play is the perfect gender-neutral way to play and explore, as it's accessible to everyone. From butt plugs, to dildos, and anal beads. There is a wide range of anal pleasures to explore! As a starting point, I would recommend exploring a set of anal beads like this anal chain as they provide a very gradual entry to anal play. Where I personally started was with Satisfyer's Plug Set, which also provides an easy introduction to anal pleasure. And of course, the very best introduction is exploring with your own hands and fingers! Break out the gloves and lube and just have fun exploring!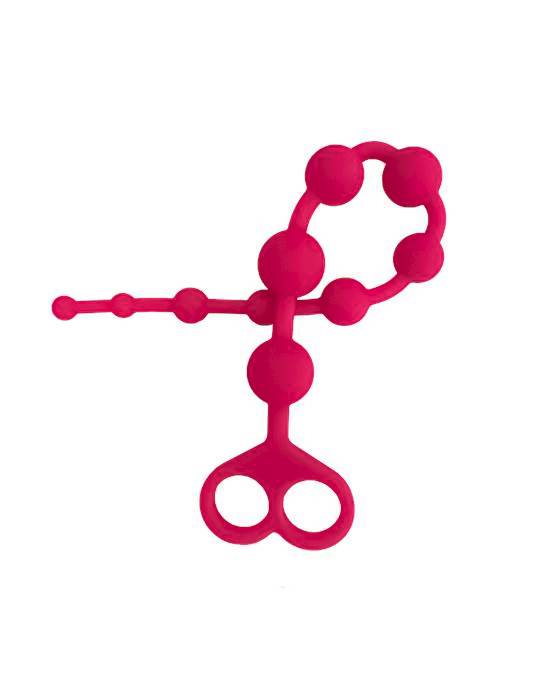 Silicone Beaded Anal Chain$13.95Shop Now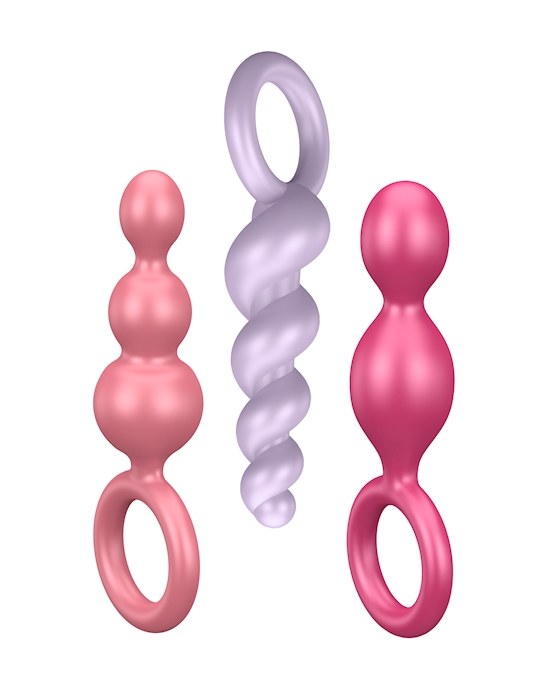 Satisfyer Silicone Plugs, Set Of 3$18.95Shop Now
Bullet vibrators
Bullet vibrators are probably the most accessible entry point to using vibrators due to their cost and abundance in stores. They can be used across all parts of the body externally, such as nipples, inner thigh, clitoris, vulva, perineum, and penis tip and shaft, among others. This is an excellent way to discover what parts of your body feel good when pleasured with vibration.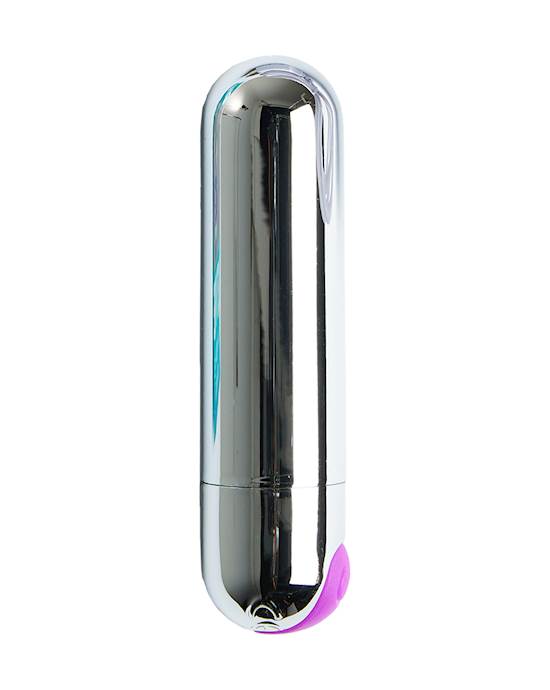 Share Satisfaction Rechargeable Waterproof Bullet Vibe$17.95Shop Now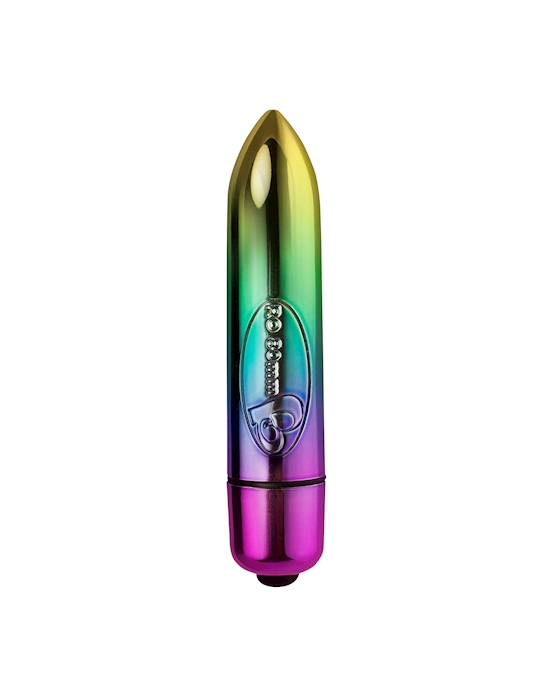 Ro- 80mm 7 Speed$13.95Shop Now
Wand vibrators
Wand vibrators are another excellent way to experiment with vibration as they can be used on any body. Often providing broader, deeper, and stronger sensations than smaller vibes, they can be used externally across the body similarly to the bullet vibrator. They can also be used internally when paired with attachments!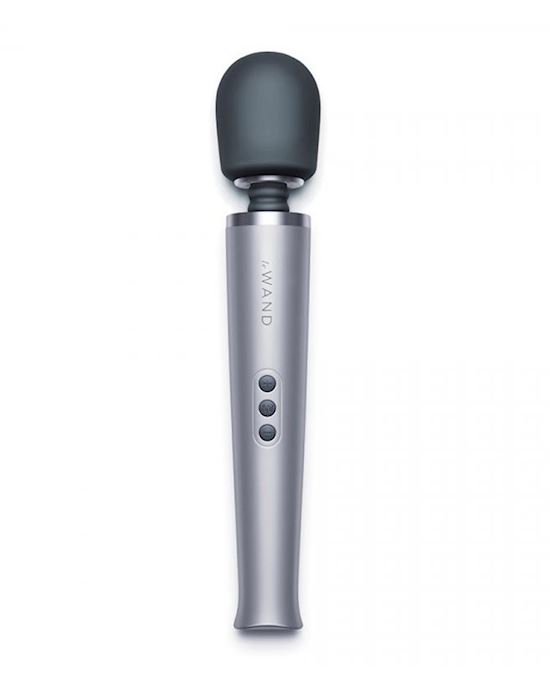 Le Wand Rechargeable Massager$153.95Shop Now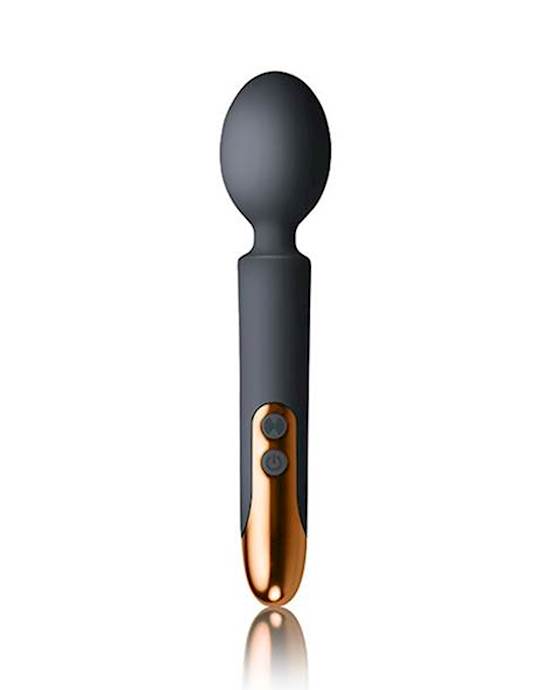 Oriel - The Ultimate Wand$69.95Shop Now
Kink toys
Experimentation with kink can be a great way to explore your own erotic energies in a new way. One of the main appeals in kink for me is that it can encompass the entire body into the experience, and therefore does not rely on just genital stimulation for pleasure. As an entry point, I'd recommend starting on the more sensual side. For example, using a blindfold and exploring sensations with a feather tickler. Light bondage such as handcuffs and other restraints can also be a great introduction to kink. And finally, if you're feeling like sadomasochism might be for you, experiment with some spanking implements, such as paddles, floggers, or riding crops. While these toys are often used with partners, they can totally be used for self-pleasure! Getting creative with partners in the bedroom is a great way to build connection and intimacy, but don't forget to get creative by yourself too! Self-pleasure is just and valuable and worthy as partnered forms of pleasure and should be viewed on equal levels.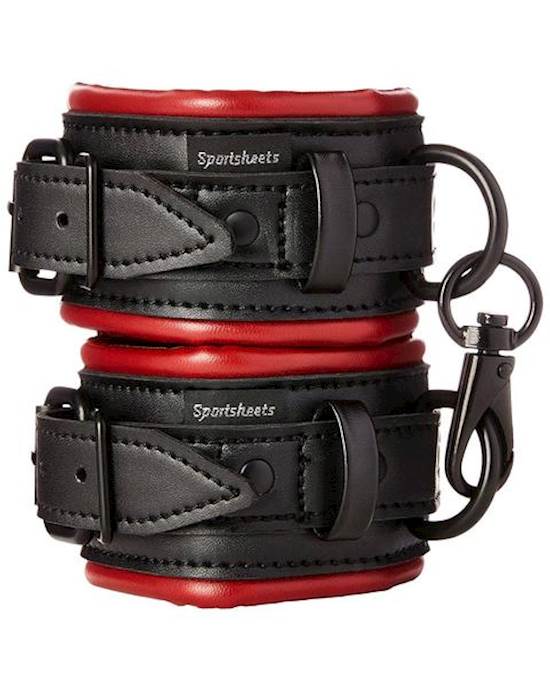 Saffron Wrist Cuffs$30.95Shop Now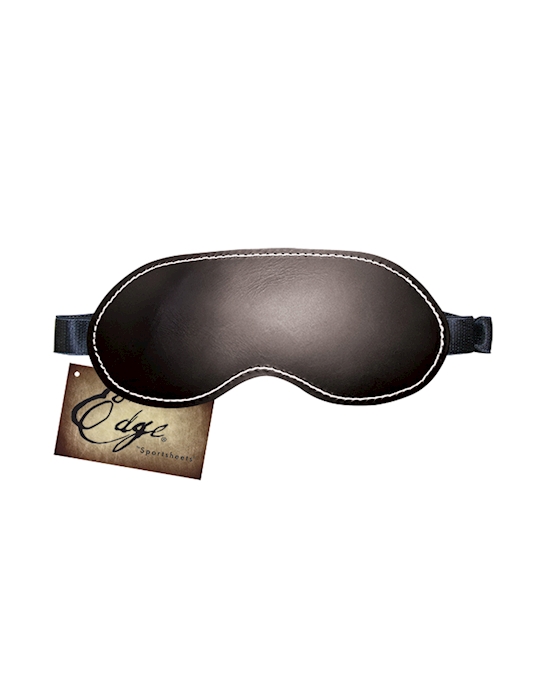 Sportsheets Edge Leather Blindfold$34.95Shop Now
So, what are you waiting for? Commit to self-love & sexual expression by pursuing self-pleasure and desire. Owning your own pleasure is radical and an act of resistance against cisheteronormativity. Love your queerness and celebrate your beautiful identity!
Illustrations by Aimée Sullivan. Follow her on Instagram: @aimeeisokay
Read next:
Content Disclaimer:
The information in this article has been fact checked and reviewed for accuracy by Adulttoymegastore's team of content specialists and sexual wellness experts, including Sex Educator Emma Hewitt.
Adulttoymegastore does not provide medical advice, diagnosis, or treatment for illness. Any information published on this website, either by Adulttoymegastore or its authors, is not intended to be a substitute for medical advice, and you should not take any action before consulting with a medical professional.
For more product examples - shop all our
sex toys
here.