Best Sex Toys for Erectile Dysfunction (ED) According to a Sex Educator
Erectile Dysfunction, also known as ED, can be an extremely frustrating condition that can negatively impact a person's sex life and sexual wellbeing. However, there are four specific types of sex toys that can help.
Heathline defines ED as "the inability to get or keep an erection firm enough to have sexual intercourse." As frustrating as this condition can be, ED is nothing to be embarrassed or ashamed about. In fact, ED is very common. According to Heathline, ED is the most common form of sexual dysfunction that effects penis owners.
Among other treatments, specific sex toys can be a great way to help you maintain your erection and get your blood flowing in the right direction. With the help of Sex Educator Emma Hewitt, we have hand-picked the best sex toys to help you combat Erectile Dysfunction and improve your sexual wellbeing.
So, if you experience erectile dysfunction, here are the four best sex toys for you!
1. Cock Rings
Cock rings are a fantastic way to help maintain an erection whilst making it extra firm. They can even help delay ejaculation, according to sex educator Emma Hewitt.
"When you are aroused, nerve fibres open the arteries of the penis to allow blood to flow into the cylinders of erectile tissue. The corpus cavernosum and the corpus spongiosum. The veins then compress so the blood cannot flow back out. That's why cock rings are so popular for those that want to increase the strength of their erections or maintain an erection for longer. They replicate this physiological response by creating a physical barrier to restrict the flow of blood out of the penis," she explained.
Expert Tip: For the best results, place the cock ring on while you are semi erect. Cock rings restrict blood from leaving the penis, but they can also hinder blood from flowing into the penis if you place it on before you are erect.
Here are Emma's top recommendations for cock rings to help alleviate erectile dysfunction, and you can learn how to put on a cock ring here .
Sir Richard's Control Pro-Performance Beginners C-Ring
Soft, stretchy and super versatile, the Pro-Performance C-Ring by Sir Richards is a fantastic toy to help combat ED. The two cock rings can be worn around the base of the penis (together or separately) to restrict blood flow and help extend erections. Alternatively, you can wear the rings around the testicles for extended erections and intensified orgasms!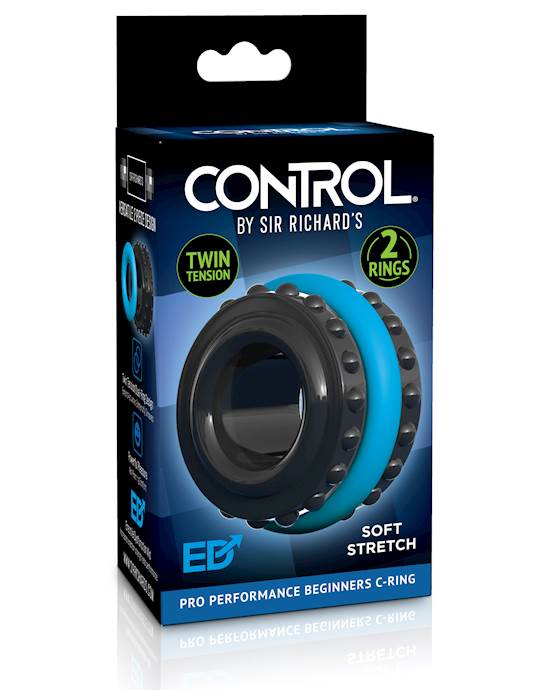 Sir Richard's Control Pro-performance Beginners C-ring$18.95Shop Now
Trinity Silicone Rings
Not sure what size cock ring you need? This stylish sleek set of Trinity Silicone Cock Rings is perfect for finding one that suits you. Made from super soft silicone, this set is ideal for first time cock ring users since silicone is a more giving material.
"These rings were like magic. Lasted longer than I expected" – Verified Purchaser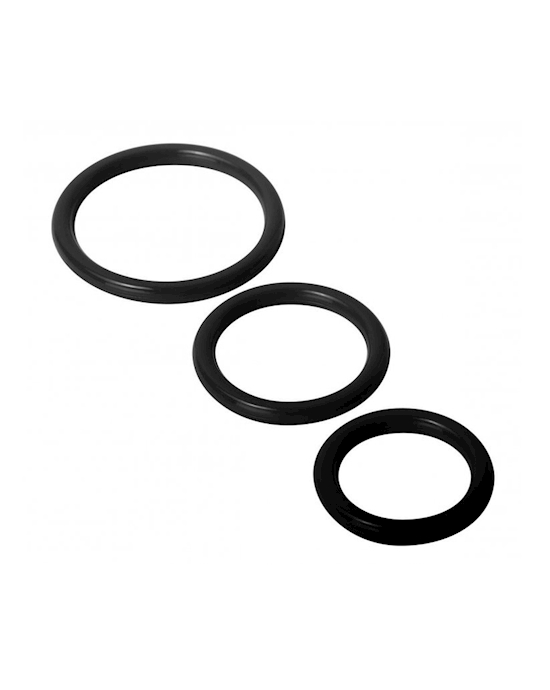 Trinity Silicone Cock Rings$6.95Shop Now
Share Satisfaction Castor Vibrating Cock Ring
Wanting to improve your performance during intercourse while giving you partner extra pleasure? The Castor Vibrating Cock Ring by popular brand Share Satisfaction, does exactly that. A clever double rig holds the bullet vibe, stimulation pad and rabbit vibe against your partner's clitoris. One ring supports the testicles while the other ring firmly holds the penis ensuring the blood stays in the penis.
"After using this for the first time we seriously contemplated building a shrine to honour it's performance" – Verified Purchaser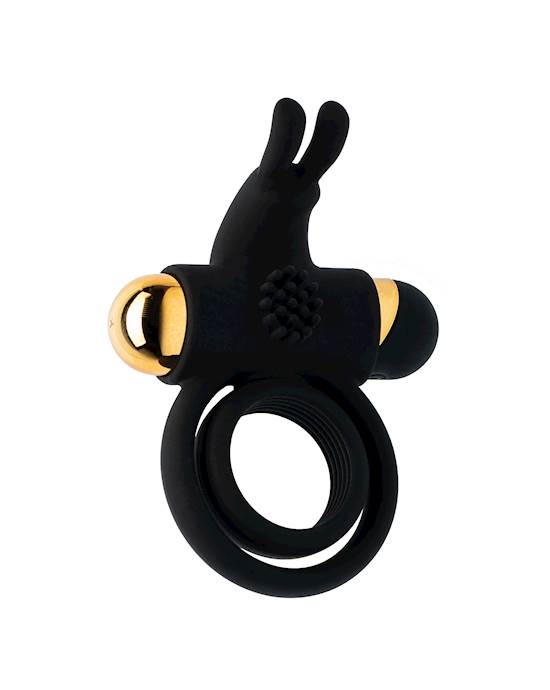 Share Satisfaction Castor Vibrating Cock Ring$39.95Shop Now
2. Penis Sleeves
Another fantastic type of toy for helping with ED are penis sleeves. These clever devices can vary in width and length. Some cover the whole penis shaft, while others only partially cover the penis. While people primarily wear penis sleeves to increase the length and girth of their penis, they can also be a great toy for people experiencing ED. If you're unable to maintain an erection during sex, using a penis sleeve will allow you to continue intercourse.
Expert Tip: If you're unable to achieve an erection, use a penis sleeve with a ball loop or sleeve.
Here are Emma's top recommendations for penis sleeves suitable to help alleviate ED:
Supreme Mighty Sleeve
Perfect for adding length and girth, the Supreme Mighty Sleeve can help you continue having sex if your penis doesn't stay erect. With a loop for your testicles, this sleeve will stay securely in place. The additional length and girth will also be a pleasurable surprise for your partner!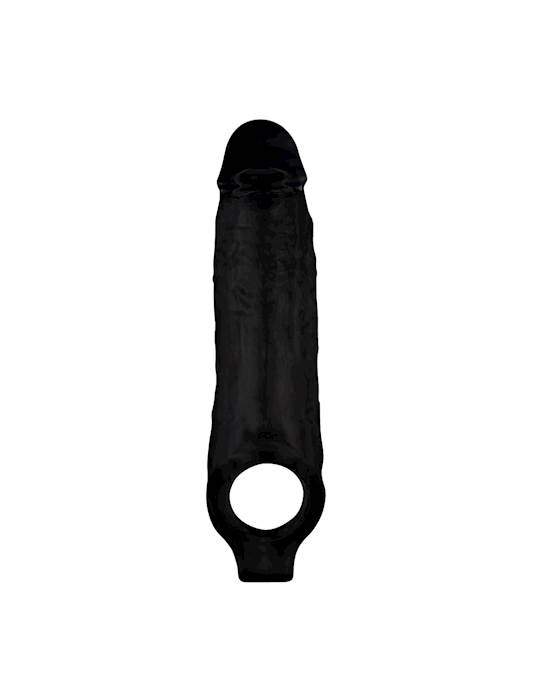 Supreme Mighty Sleeve $20.95Shop Now
Perfect 2 Extension with Ball Strap
Super firm and realistic, the Perfect 2 Extension with Ball Strap is a safe and affordable toy for people dealing with ED. With a 2-inch extension and ultra-lifelike material, this penis sleeves delivers incredible results for both partners. The handy ball strap wraps snug around the testicles ensuring the sleeve won't fall off even if you lose your erection.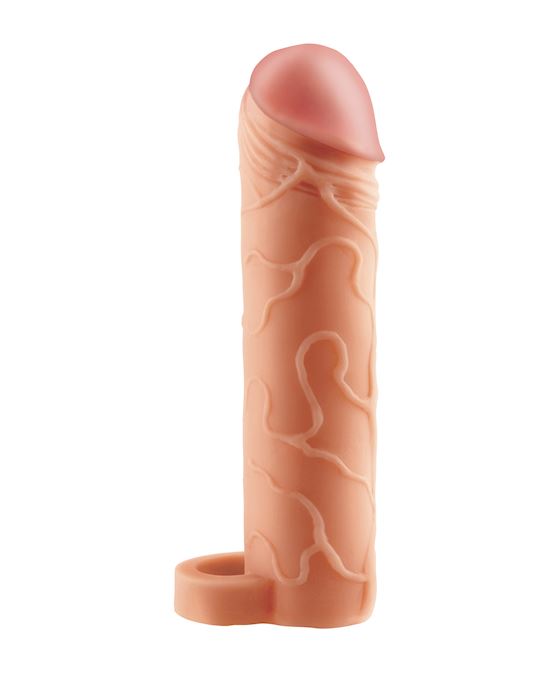 Fantasy X-tensions Perfect 2 Extension With Ball Strap$22.95Shop Now
3. Penis Pumps
Penis pumps can be an extremely effective way to achieve an erection. These smart tools work by creating a vacuum around the penis which in turn stimulates blood flow. Once erect, use a cock ring with it to help maintain an erection.
Expert Tip: Shaving the pubic hair around the base of the penis will prevent the ring from getting caught.
Here are a couple of recommendations for penis pumps suited for people who experience erectile dysfunction:
Pump Worx Beginners Power Pump
Perfect for first time penis pump users, the Beginners Power Pump will help you gain sizes and confidence. With a medical-style pump, the power is in your hands. Squeezing the pump creates a vacuum effect which will help draw blood to your penis. Want to prolong your erection? Simply slide the included enhancement ring over your shaft until it is nice and snug. Like a cock-ring, it will create a tight squeeze that will help maintain your erection. Keep in mind that penis pumps won't have amazing results for everyone, so this inexpensive option is a great way to test the water.
"Best thing we'd bought in ages. Works great, he loves it" – Verified Purchaser
"Great product, awesome for someone starting out" – Verified Purchaser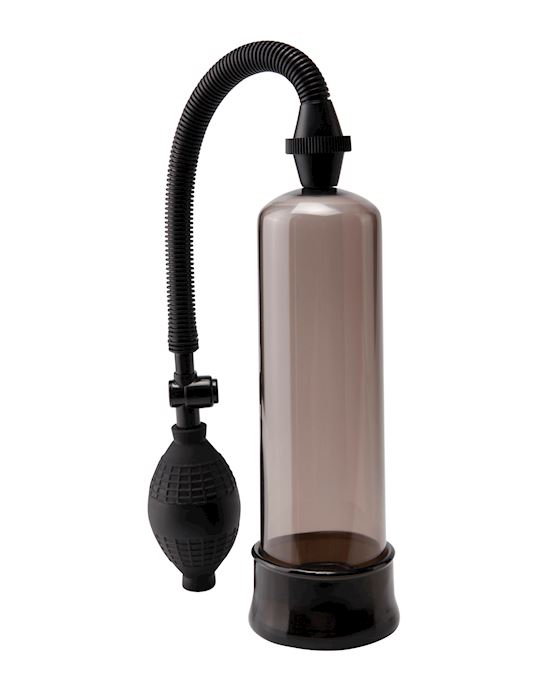 Pump Worx Beginners Power Pump$17.95Shop Now
Bathmate Hydromax7 Penis Pump
From the best-selling penis pump company in the world, Bathmate, comes the Hydromax 7 Penis Pump. Combining warm water with its body-safe construction, this penis pump provides an incredibly smooth powerful experience. Powerful yet comfortable, this pump features an added latch valve which makes it super easy to attach when in the shower.
If you're on the hunt for a long-term penis pump and want to achieve better erections and sexual stamina, this device will be your new best friend. It's designed for penises measuring between 5 – 7 inches. If this isn't you, no need to worry, there's a range of different sizes in Bathmate's collection.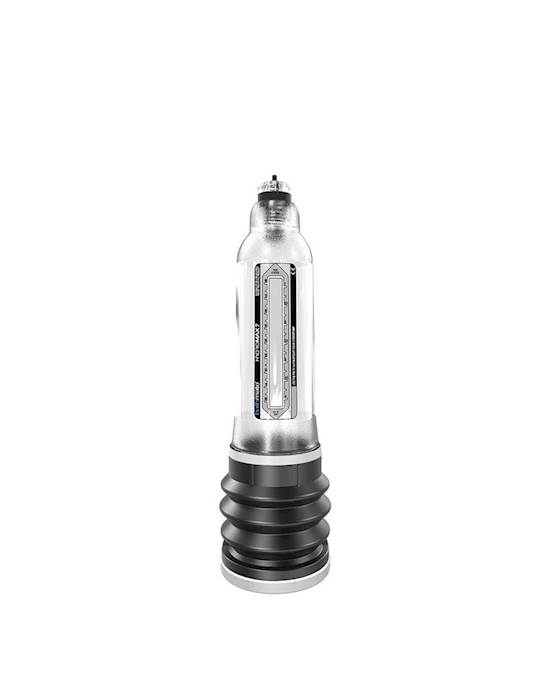 Bathmate Hydromax7 Penis Pump$97.95Shop Now
4. Strokers
Now let's talk about sex toys for foreplay or masturbation with ED. If you are unable to achieve and/or keep an erection, masturbator sex toys such as strokers are great options for self-love or for foreplay to get you warmed up. You can even try experimenting with added vibrations to see what helps you to achieve an erection.
Expert Tip: Open shaped strokers/vibrators are ideal for people experiencing ED as you don't have to be erect to us them!
Here are Emma's top recommendations:
Pocket Pulse – Hot Octopuss
Say hello to the Pocket Pulse by Hot Octopuss. Sleek, lightweight with an ergonomic design this 'guybrator' fits perfectly in the palm of your hand. Unlike some other strokers, the Pocket Pulse has an open shape meaning you don't need an erection to use it. With dual motors, this toy delivers extremely stimulating deep and rumbly vibration which can help get the blood flowing!
"For those who struggle with erections the PULSE SOLO range could be a game changer" – MensHealth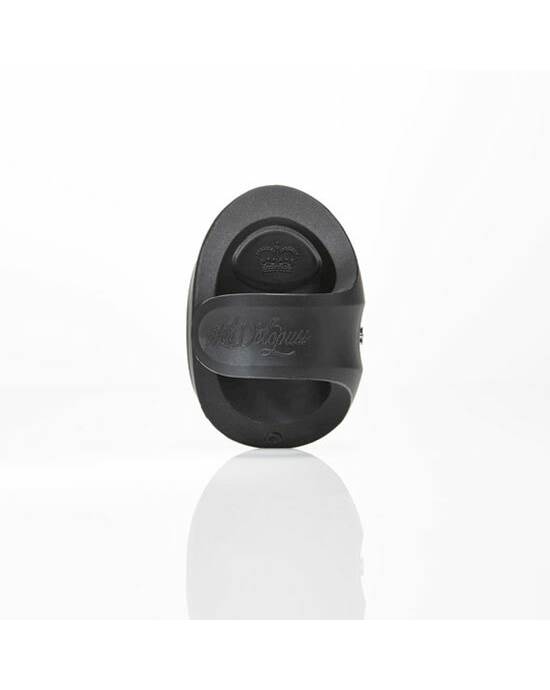 Pocket Pulse$76.95Shop Now
Satisfyer Men Wand
From awarding-winning sex toy brand Satisfyer comes the Satisyfer Men Wand. This ergonomically designed toy features a grand total of 35 different vibration settings! What makes this toy so special is its two soft wings which are extremely flexible so you can firmly enclose your penis even if you are struggling to get erect. And if you are wanting some extra steamy fun, you can take this masturbator into the shower with you for some wet and wild adventures.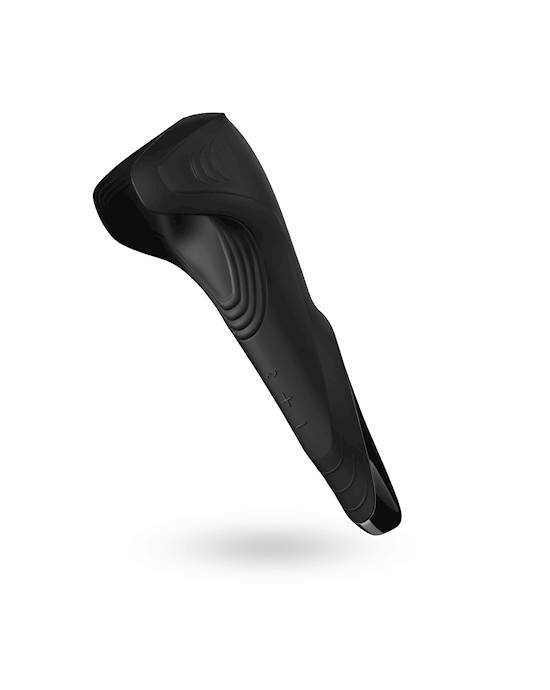 Satisfyer Men Wand$47.95Shop Now
Don't forget the lubricant!
Just like with every other sex toy, it's important to lube up before using any of these toys to ensure a safe and comfortable experience. Shop lubricant here.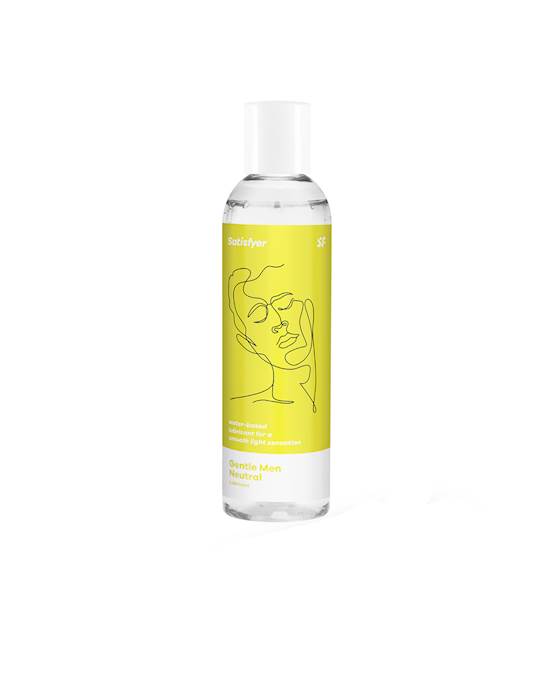 Satisfyer Men Neutral Lubricant - 295ml$10.95Shop Now
We hope you found this information useful in seeing what the best sex toys for erectile dysfunction are with the recommendations provided by sex educator Emma Hewitt. Remember that ED is common and while it can be extremely frustrating, there are ways to navigate ED and have a happy, healthy sex life!
Shop Adulttoymegastore's range of cock rings, penis sleeves, penis pumps and strokers and find something new to try today. All orders are shipped 100% discreetly worldwide.
Related Articles:
Content Disclaimer:
The information in this article has been fact checked and reviewed for accuracy by Adulttoymegastore's team of content specialists and sexual wellness experts, including Sex Educator Emma Hewitt.
Adulttoymegastore does not provide medical advice, diagnosis, or treatment for illness. Any information published on this website, either by Adulttoymegastore or its authors, is not intended to be a substitute for medical advice, and you should not take any action before consulting with a medical professional.