7 of the best dual-stimulation suction sex toys you need to try
Dual-stimulation suction sex toys have been at the forefront of pleasure lately, and it's not hard to see why. Dual stimulation means toys that are specifically made with multiple modes of pleasure available, as they stimulate your vagina internally and your clitoris, externally.
A 2019 study in the Journal of Sex & Marital Therapy found that only 18.4% of respondents reported the ability to achieve orgasm from penetration alone (no clitoral stimulation, hands or toys), so adding extra stimulation can boost pleasure and help you achieve an orgasm. I am definitely a dual-stim kinda gal; penetration alone doesn't do it for me and having a toy that hits all the right spots has been a game changer for me, learning what my body likes and what will take me over the edge in the best possible way.
So, without further ado, let's look at 7 amazing dual-stimulation suction sex toys you need to try:
1. Satisfyer Pro Plus G-spot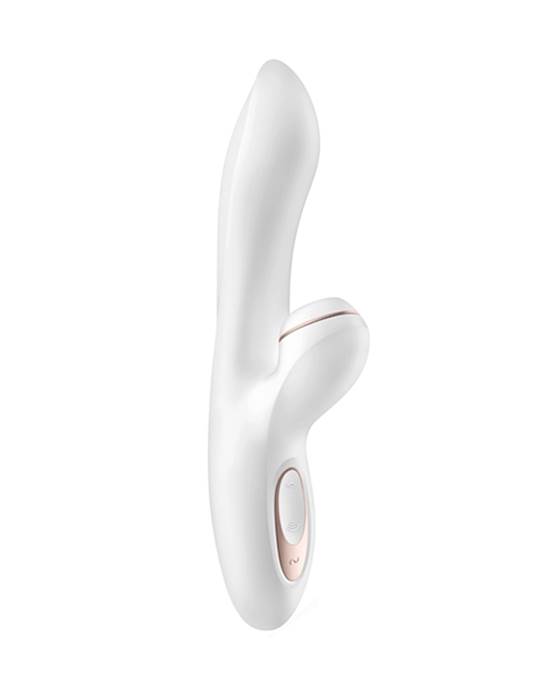 Satisfyer Pro Plus G-spot$62.98Shop Now
You've probably heard of Satisfyer Sex Toys. This brand have been making waves in the pleasure-seeking community for years, and it's not hard to see why. If you're familiar with their immensely popular Satisfyer Pro 2, then you know they don't play when it comes to pleasure. Taking elements of the Satisfyer Pro 2, their Satisfyer Pro Plus G-spot features their insanely good air-wave technology, paired with an insertable shaft complete with its own motor.
Simply pair it with your favourite water-based lube, insert the shaft inside your vagina and place the round silicone attachment over your clitoris to work yourself towards a touch-free orgasm. Intuitive controls give you power over the multitude of pattern variations this suction toy offers; there are three vibration intensities and seven rhythms to hit your g-spot just right, paired with the eleven different levels to pulse your clitoris into a pleasurable frenzy. Completely waterproof and rechargeable, this toy is the perfect partner for any situation - the bathtub, the bedroom… the options are endless.
2. Satisfyer Sunray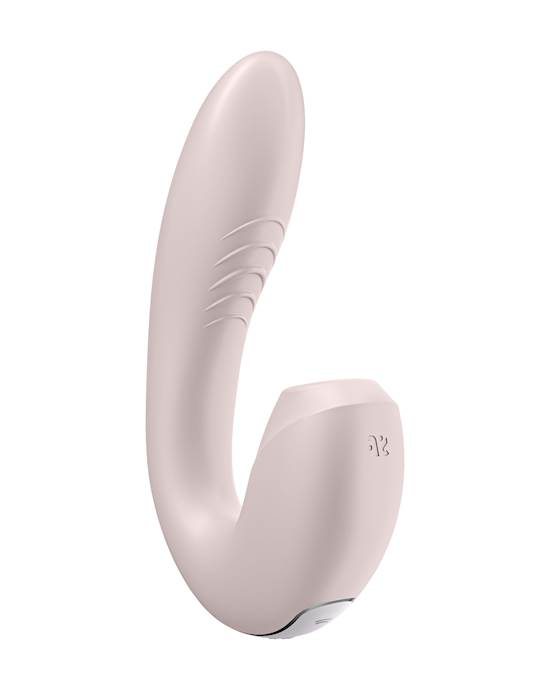 Satisfyer Sunray $69.98Shop Now
And Satisfyer hasn't stopped their innovation there. Their Satisfyer Sunray features many of the same options as the Satisfyer Pro Plus G-Spot, but with a key difference. This toy features Bluetooth and app compatibility with the Satisfyer Application. Customise and control all aspects of your pleasure with this user-friendly App, or, better yet, pass over your pleasure to a partner and enjoy where it takes you. With eleven suction modes and ten vibration modes, the options are endless, and you'll find something new to try and tantalise with every self-love session. This toy is also waterproof to IPX7 for extra play options and easy-peasy clean-up.
3. Share Satisfaction Kama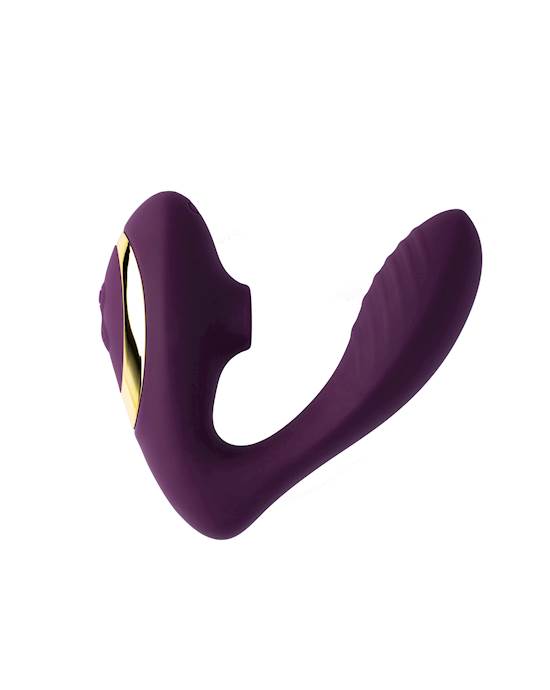 Share Satisfaction Kama$55.98Shop Now
Share Satisfaction is another big name in the pleasure game, and its products certainly live up to the hype. One of my favourite toys is their Kama, a silicone toy that features a textured insertable g-spot tip for increased sensation. Pair that with the pulsating clitoral attachment, and you have a match made in heaven! The dual motors can also be used independently of each other, giving you ultimate control of how and where you want to feel amazing. My tip - place a firm pillow under your hips to enhance the vibrations and let the pleasure waves roll over you. I will say from personal experience, the size of this toy can seem quite daunting at first, but once you get used to it and have it in the perfect spot, be ready to see stars!
4. Share Satisfaction Sutra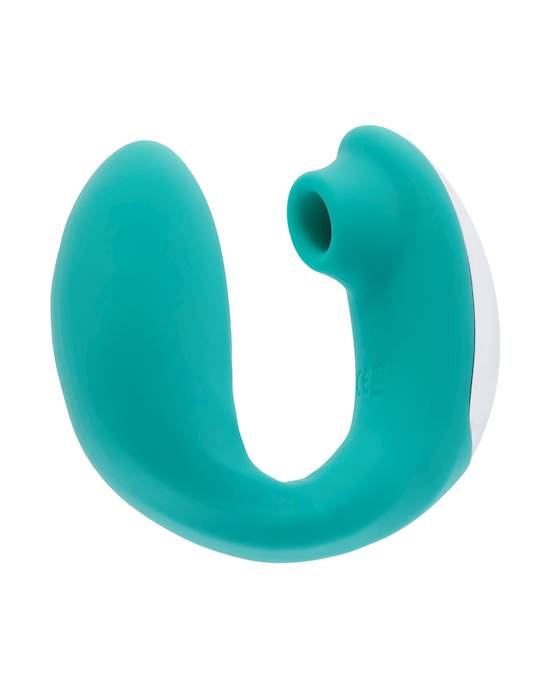 Share Satisfaction Sutra$90.98Shop Now
If you prefer a smaller size, Share Satisfaction Sutra is Kama's travel-size twin. Offering five delicious suction modes and ten varied vibration patterns, this is one toy you don't want to miss out on. Made of body-safe silicone, this suction sex toy is multi-stimulating, and body moldable to fit you just right. Simply slather on your favourite water-based lube, insert the arm into the vagina, and align the clitoral suction device over the clitoris.
This sexy suction toy also comes with a travel case - that charges the reusable batteries inside - for quick and easy storage in an overnight bag to take to and from wherever you're going. This toy's insertable arm is smaller than the Kama, so it is anatomy dependent on whether it will stimulate your g-spot, but it does stimulate all the internal nerves at the back of your clitoris - double trouble! This suction sex toy is small but strong, featuring Share Satisfaction's heavy-duty vibration patterns.
5. Womanzier Duo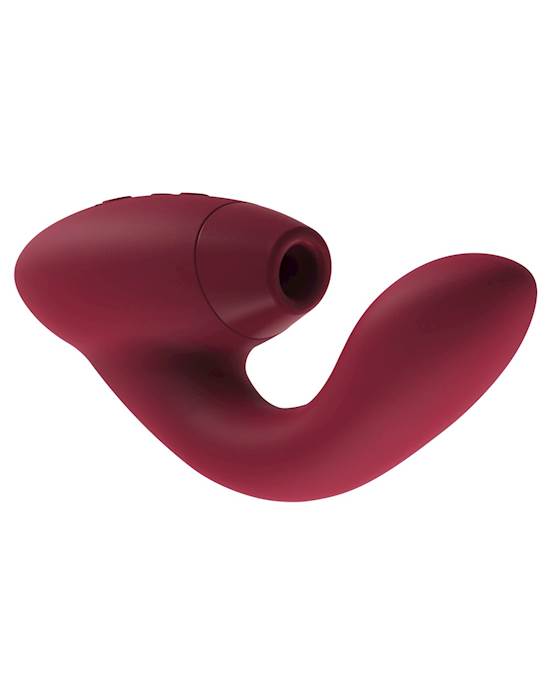 Womanizer Duo $209.98Shop Now
The Womanizer Duo is on the more expensive end of these options, but its reputation precedes it. Powered by Pleasure Air technology, this dual stimulation suction sex toy features interchangeable clitoral stimulation heads to give you complete control over how much contact you want on your clitoris, as well as dual motors that can be operated independently of each other.
This suction toy also features a much longer run time than your average toy. Its rechargeable batteries hold 2 hours of playtime after a full charge, allowing you to keep going, and going, and going… if you get my drift. With twelve modes of intense vibration and an innovative design made specifically with vaginas in mind, this waterproof suction sex toy could very well become your new best friend.
6. Inya Sonnet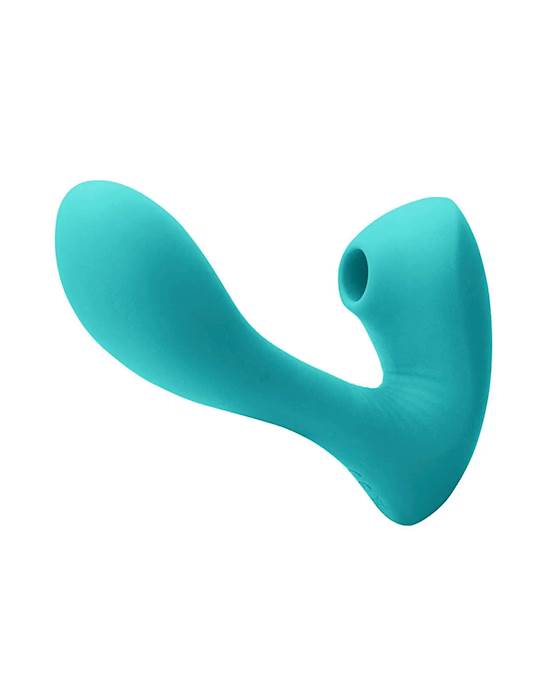 Inya Sonnet $162.98Shop Now
On the smaller end of insertable suction sex toys, the Inya Sonnet is no less captivating for it. Made of platinum-grade silicone and gently curved for your pleasure, this is a toy that will have you reaching for it again and again. With 4.2 insertable inches (10.6cm), this toy gives powerful g-spot vibrations matched with the sensual suction stimulation of the clitoris to have you melting into the perfect combined orgasm. This toy is water-resistant and rechargeable to save you time fiddling with battery changes in between self-love sessions.
7. Lelo Enigma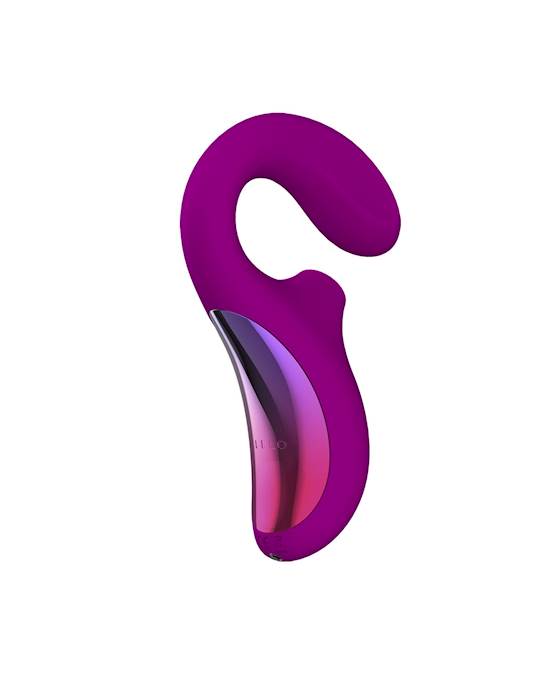 Lelo Enigma $223.98Shop Now
Now, I'm a sucker for a toy that looks like a piece of art, and the Lelo Enigma is no exception to this rule. While definitely on the pricier side of all the suction sex toys mentioned in this article, it's easy to see why. With its stunning colour and sensual, extra-smooth silicone, this toy looks and feels beautiful. All 5.5 inches (14cm) of the insertable arm of this suction sex toy are curved and created with your pleasure in mind. Designed to stimulate both the external clitoris, as well as the internal, invisible parts of your clitoris, this luxurious dual-stimulation sonic massager will have you seeing stars again and again.
This toy pairs gentle g-spot pulsations with sonic waves on the clitoris for a sensual experience like no other. And with eight pleasure settings to explore, as well as being whisper-quiet and waterproof, your imagination is the only limit with this body-safe toy.
Dual-stimulation suction sex toys are gaining more and more traction in the pleasure-seeking community, and it's not hard to see why. The dual motors are specifically made with your pleasure in mind and offer complete control over your, or your partner's, pleasure. You need to try one (or more!) and see what all the hype is about. It will live up to expectations, I promise you.
Read next:
Content Disclaimer:
The information in this article has been fact-checked and reviewed for accuracy by Adulttoymegastore's team of content specialists and sexual wellness experts, including Sex Educator Emma Hewitt.