12 Best Anal Toys for Couples' Anal Play
Incorporating anal toys into your partnered play is a great way to build intimacy and explore new sensations. Anal toys work to stimulate all the pleasurable nerve endings in the butt and can be enjoyed by people of all genders and sexualities. These thrilling toys are also a fantastic way to prepare for anal sex as they help you relax the anal muscles, preparing them for penetration.
1. B-Vibe USB Rechargeable Rimming Plug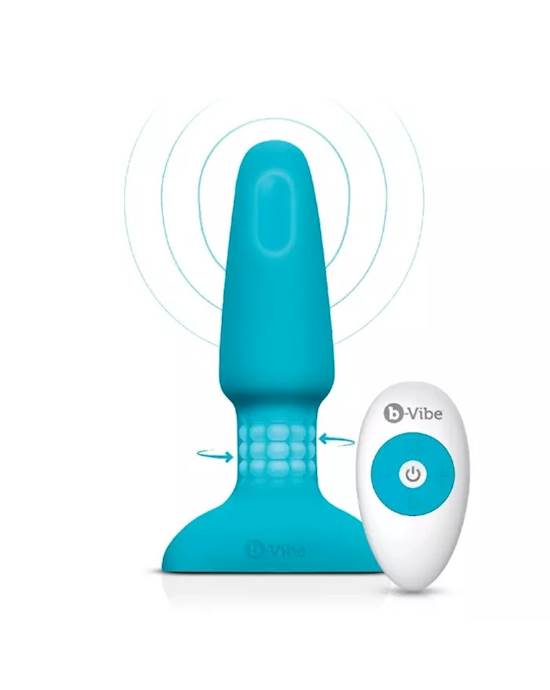 B-vibe Usb Rechargeable Rimming Plug$122.98Shop Now
When it comes to backdoor play, high-end sex toy brand B-Vibe know what they are talking about. And when it comes to couple's anal play, the B-Vibe USB Rechargeable Rimming Plug is near unbeatable. This innovative anal vibrator incorporates rotating beads with five speeds to replicate the feeling of a rim job. Crafted from seamless silicone, this powerful plug features an additional motor located in its tip with six vibration patterns to ensure every pleasurable nerve ending is targeted. What makes the Rimming Plug perfect for couple's play is its wireless remote control that works from up to 30 feet away. Whether you want to put your pleasure in your partner's hands or be the one in control, this plug is a must-have in your sex toy collection.
Partner Absolutely Loves It. – Verified Purchaser
2. Ditto by We-Vibe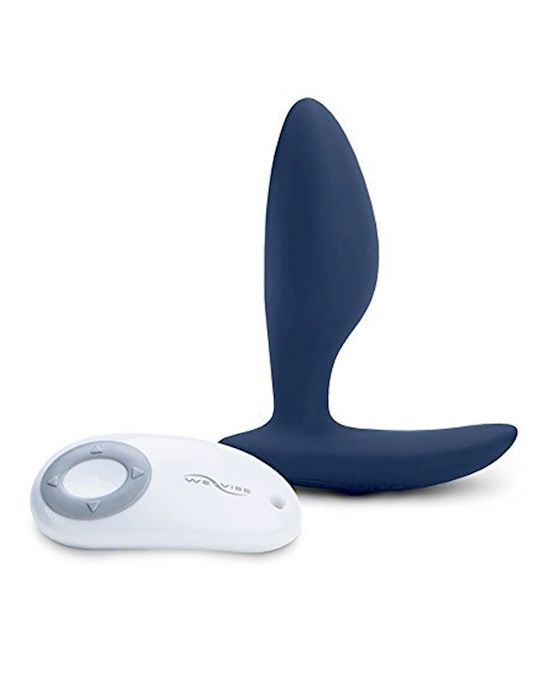 Ditto By We-vibe$97.98Shop Now
Get ready to revel in partnered backdoor bliss with the help of Ditto by We-Vibe. This remote-controlled butt plug features a slim, streamlined body made from silicone which is perfect for those new to anal play. Ditto features 10 vibration modes which can be controlled with the included wireless remote or via We-Vibes free We-Connect app, letting you stimulate your partner from anywhere in the world. Thanks to its flexible design and deep vibrations, Ditto is particually good for targeted prostate stimulation - but can also be enjoyed by those without a P spot!
Great addition to the collection great for on your own or with your partner - Verified Purchaser
3. Le Wand Hoop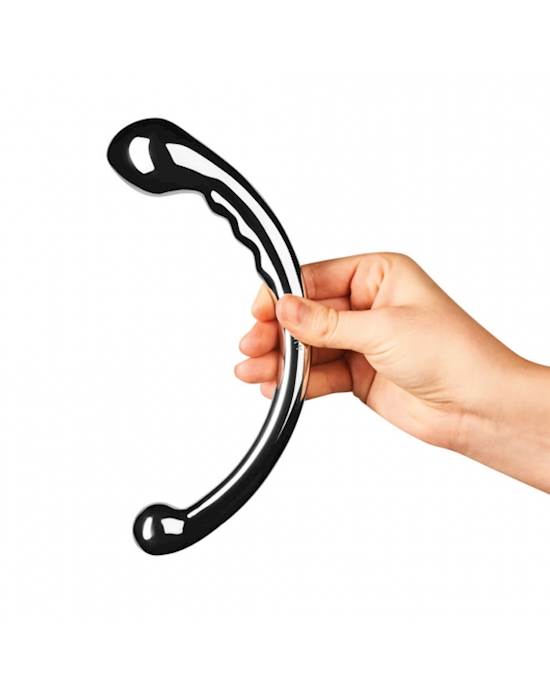 Lewand Hoop$157.98Shop Now
New sensations are just around the corner with the Lewand Hoop. Perfect for partnered play, this stainless steel wand features a curved shape that allows your lover to hold and manoeuvre it with ease. With a rippled texture and two bulbous ends, this hoop is especially good for pleasure seekers and those who are already well-versed in anal play. Are you ready for a challenge?
Easily the best non-vibrating g-spot stimulator my partner and I have come across, and the ribbed end made for some ultra-pleasurable anal play. She says it's a solid 5-star toy :)- Verified Purchaser
4. Satisfyer Anal Beads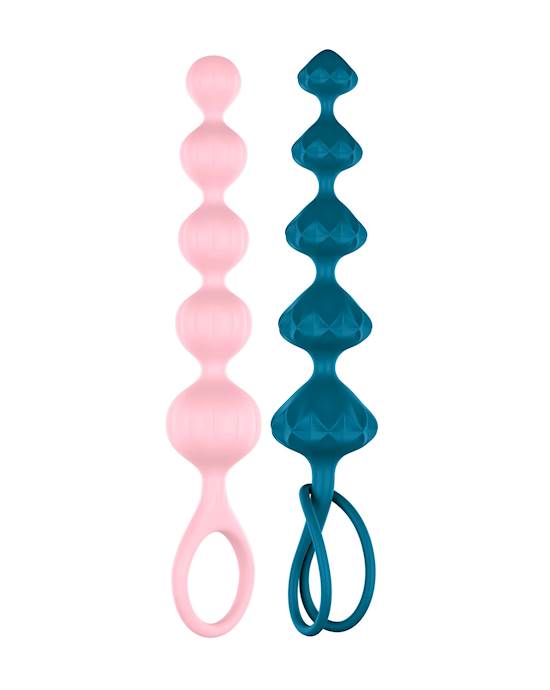 Satisfyer Anal Beads$31.98Shop Now
Coming in a convenient set of two, the Satisfyer Love Beads are the perfect option for couples looking to explore all the thrilling delights of backdoor play. Crafted from smooth silicone, this set of two comes with varied textures for varied sensations. Each set of beads features five graduating elements making them the ideal companion for anal training!
These are fun to incorporate with your partner! – Verified Purchaser
5. Vac-U-Lock Ultra Harness With Snaps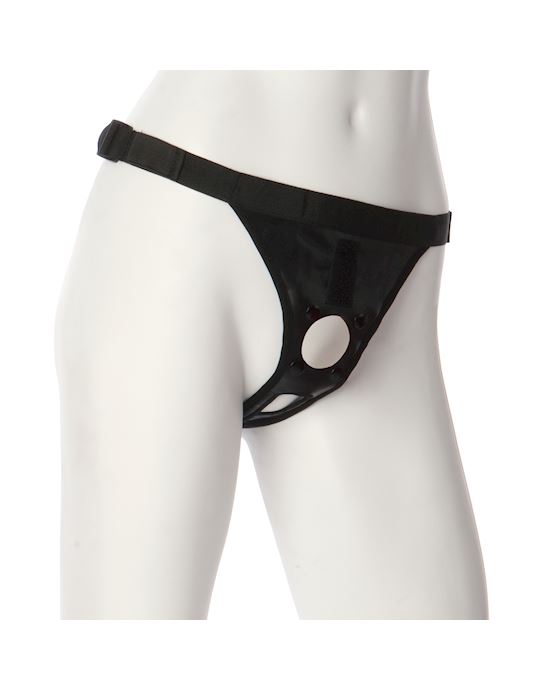 Vac-u-lock Ultra Harness With Snaps$20.98Shop Now
For couples more experienced in anal play, a strap-on is a great toy to spice up your bedroom antics. Strap-ons are two-piece sex toys which typically involve a dildo and a harness – these can be bought separately or with a built-in dildo. These clever toys allow people of any gender or sexuality to penetrate a partner vaginally or anally.
When it comes to Strap On Harnesses Doc Johnson have you covered. Perfect for first-time users, the Vac-U-Lock Ultra Harness features an open crotch for maximum comfort and easy access and can be worn by any gender. The Vac-u-lock system has a base which inserts directly into the bottom of the dildo to keep it securely in place and keep it from moving around. This harness can only be paired with products from the Vac-U-Lock range, but not to worry, there are plenty to choose from: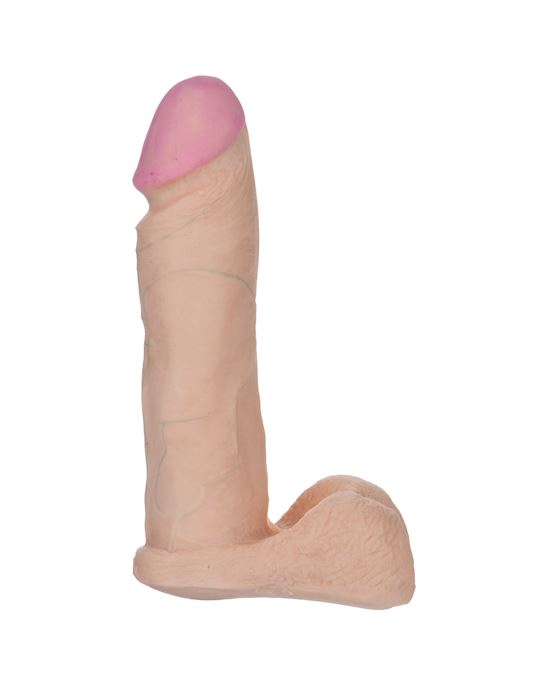 Ur3 Realistic Vac-u-lock Dildo$46.98Shop Now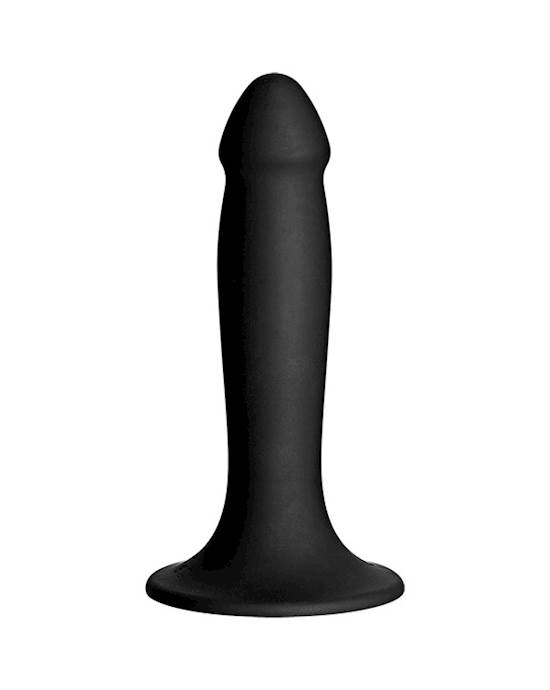 Vac-u-lock - Smooth Silicone Attachment $32.98Shop Now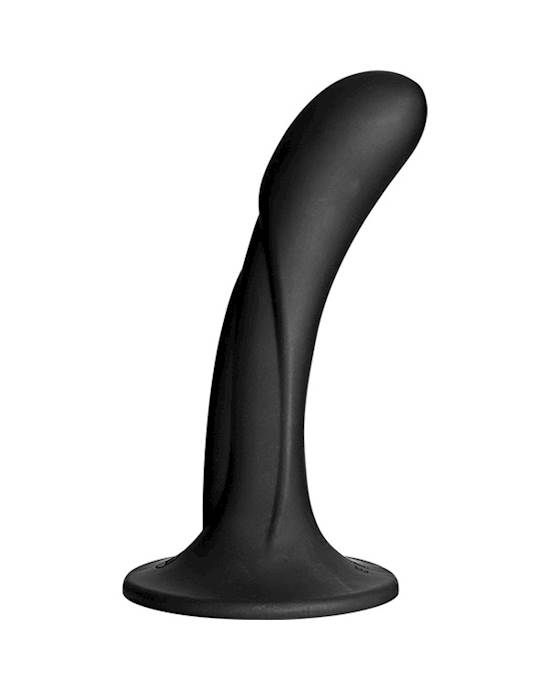 Vac-u-lock - Silicone G-spot Attachment$32.98Shop Now
6. Petite Sensations Discover Plug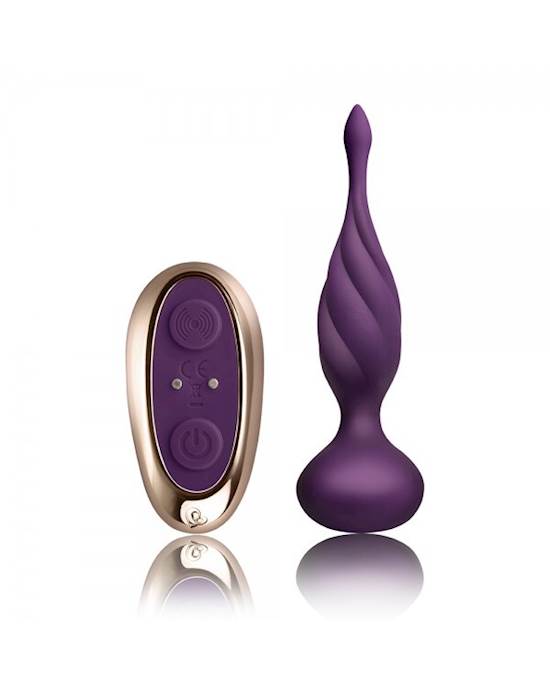 Petite Sensations Discover Plug $67.98Shop Now
Take turns tantalising each other with the Petite Sensations Discover Plug by Rocks Off. This remote-controlled butt plug features a firm velvety body that drives deep pulsing vibrations up to the tip of the slim neck. Thanks to its waterproof design, the Discover Plug can be enjoyed in the shower and bath for some extra steamy fun!
7. Share Satisfaction 3 Piece Plug Kit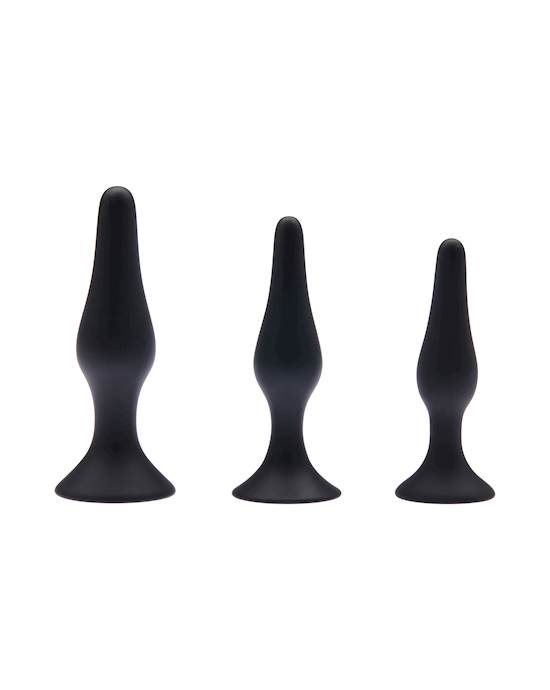 Share Satisfaction 3 Piece Plug Kit$27.98Shop Now
Ease your way into anal play with the Share Satisfaction 3 Piece Plug Set. Made with beginner's in mind, this anal training kit features three graduating suction cup based silicone plugs that can be stuck to any flat surface of your choice. Have fun starting with the smallest size and have fun working your way up to the largest plug.
great value for money, good quality, really beginner friendly. – Verified Purchaser
8. B- Vibe Novice Plug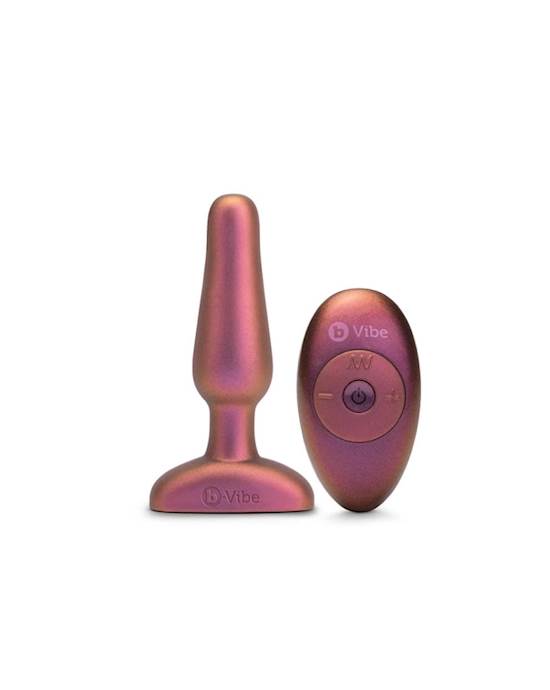 B-vibe Novice Plug - 5th Anniversary Limited Edition$132.98Shop Now}
If you and your partner are relatively new to anal play and are looking for a new toy to step things up, then the B-Vibe Novice Plug 5th - Anniversary Edition is a perfect choice. Not only is this petite plug a real sight for sore eyes, but it's also packed full of phenomenal features which will have you singing with pleasure. This plug includes a wireless remote which can control the 6 vibration levels and 15 vibration patterns from up to 30 feet away – let your imagination run wild.
9. Icicles No 82 Glass Plug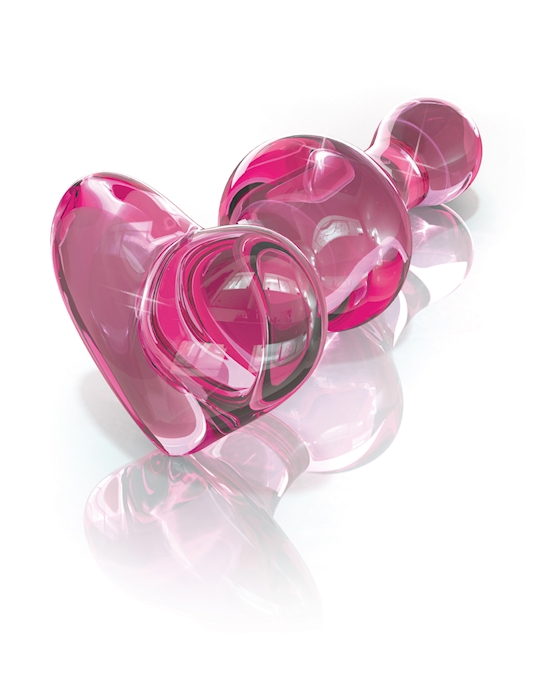 Icicles No 75$29.98Shop Now Wear your heart on your sleeve with the Icicles No 82 Glass Plug. Hand-blown to perfection, this gorgeous heart-shaped plug is made from hypoallergenic glass, designed to last a lifetime. Ideal for temperature play, this plug can be run under warm or cool water to explore new and thrilling sensations with a partner.
Feels amazing, can chill them in the fridge for different feel plus super cute!– Verified Purchaser
10. Silicone Beaded Anal Chain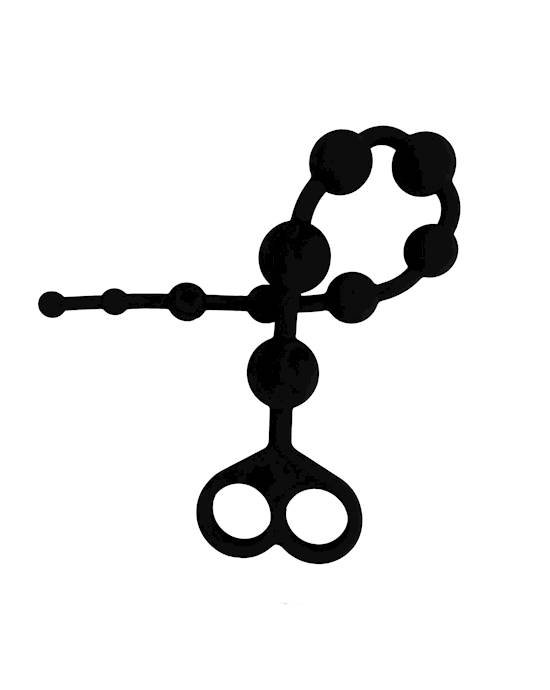 Silicone Beaded Anal Chain$6.98Shop Now
Slowly graduating in size, the Silicone Beaded Anal Chain are the perfect pair of beads to introduce anal play into the bedroom. Made from super soft silicone, these beads are designed for easy insertion and maximum sensation. With a two-fingered loop base, these beads are safe to insert and easy to remove.
Such nice material and such a great price. Feels like luxury – Verified Purchaser
11. Kink Range Alloy Gem Butt Plug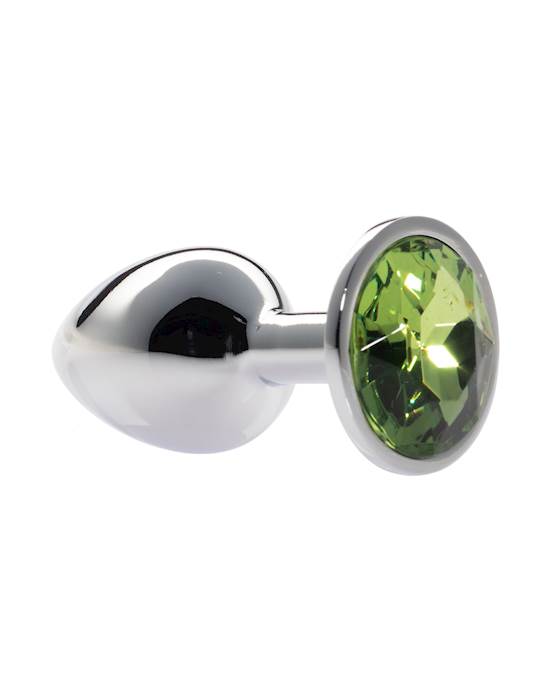 Kink Range Alloy Gem Butt Plug - 2.8 Inch$10.98Shop Now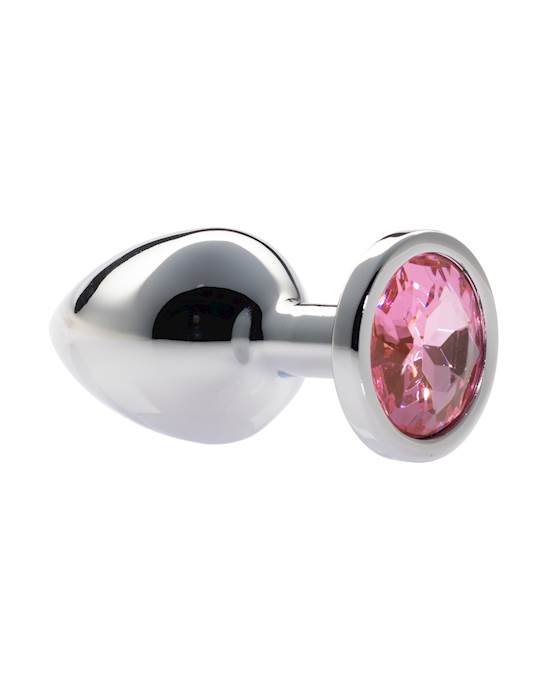 Kink Range Alloy Gem Butt Plug - 3.2 Inch$11.98Shop Now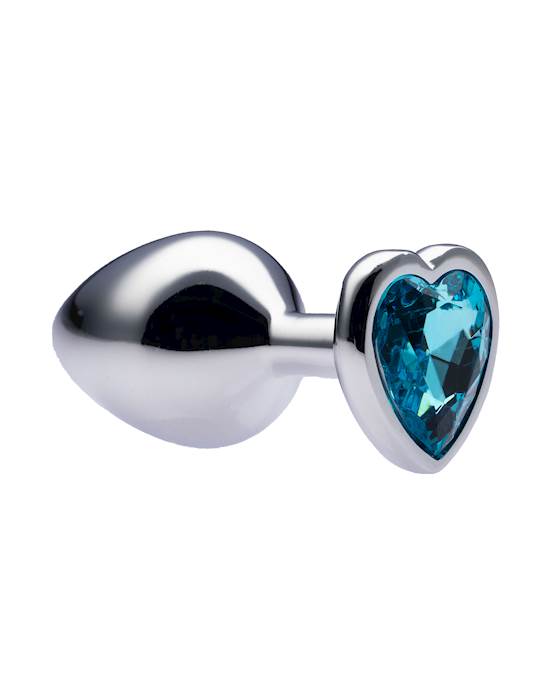 Kink Range Alloy Love Heart Gemmed Butt Plug - 3.2 Inch$13.98Shop Now
Surprise your partner and treat yourself with a Kink Range Alloy Gem Butt Plug. Coming in a range of colours and sizes, these gorgeous plugs are made from premium quality alloy metal and feature a tapered shape for easy insertion. These plugs don't just feel incredible, but also look amazing with their sparkling-coloured gems that draw attention to your most sensitive areas. Thanks to their metal bodies, these plugs can also be used for temperature play.
Perfectly cute butt plug. Love the metal and it's great quality. - Verified Purchaser
12. Beginner Anal Play Bundle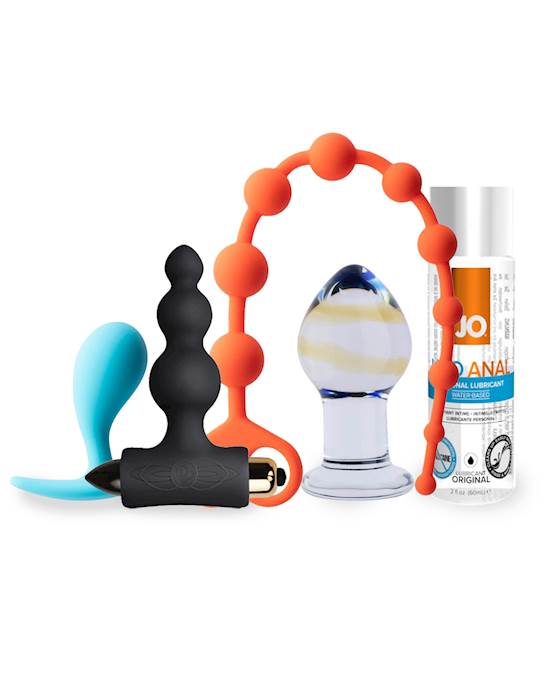 Beginner Anal Play Bundle$62.98Shop Now
Simply can't decide what anal toy you want to get your hands on? Let us do the picking for you with the Beginner Anal Play Bundle. Handpicked by our team of experts, this bundle features a variety of our bestselling anal toys for every mood and experience level. It even includes a 60ml bottle of System Jo's Anal H20 Lubricant to ensure optimum comfort during your anal endeavours.
Everything you need and more, highly recommend if wanting to try backdoor play – Verified Purchaser
A good, long-lasting lubricant is essential to comfortable and safe anal play -so make sure you always have some on hand! Here are a couple of our current favourite anal lubricants to keep the good times rolling.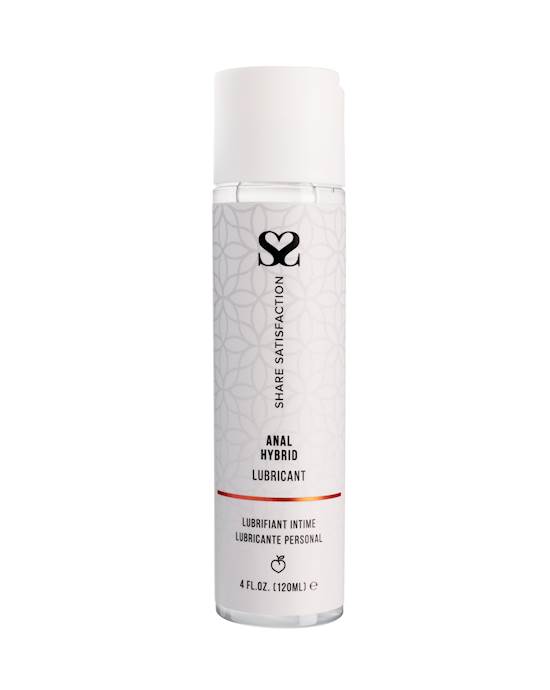 Share Satisfaction Anal Hybrid Lubricant - 120ml$11.98Shop Now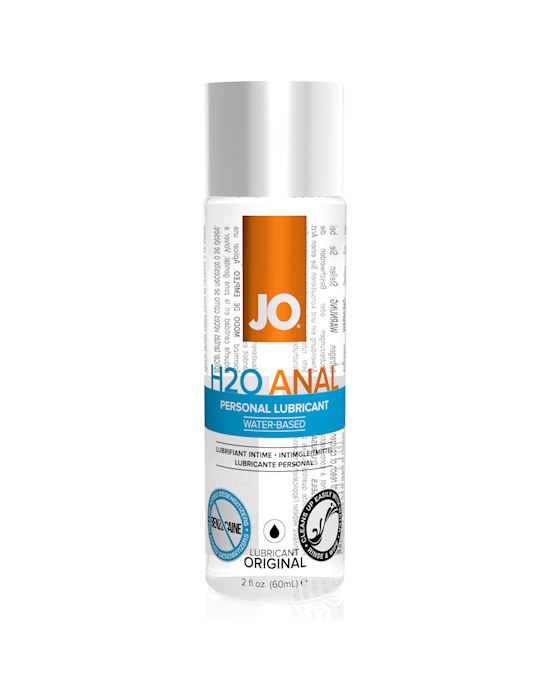 System Jo Anal H2o Lubricant 60 Ml$10.98Shop Now
Read next:
Content Disclaimer:
The information in this article has been fact-checked and reviewed for accuracy by Adulttoymegastore's team of content specialists and sexual wellness experts, including Sex Educator Emma Hewitt.
Adulttoymegastore does not provide medical advice, diagnosis, or treatment for illness. Any information published on this website, either by Adulttoymegastore or its authors, is not intended to be a substitute for medical advice, and you should not take any action before consulting with a medical professional.