The Top 10 Best App-Controlled Sex Toys for Solo and Partnered Play
Whether you are looking to indulge in hands-free fun or are on the hunt for a toy that a partner can control from anywhere in the world, an app-controlled sex toy is a must-have in your collection. These high-tech toys can be connected to their corresponding applications via Wi-Fi or Bluetooth, turning your smartphone into a remote control. Especially handy for those in long-distance relationships, app-compatible sex toys help maintain intimacy from afar – plus, some applications even allow you to video call at the same time! So to help you spice up your sex life, no matter your relationship status, we have created a guide to help you find the perfect app-controlled sex toy.
1. Satisfyer Curvy 2+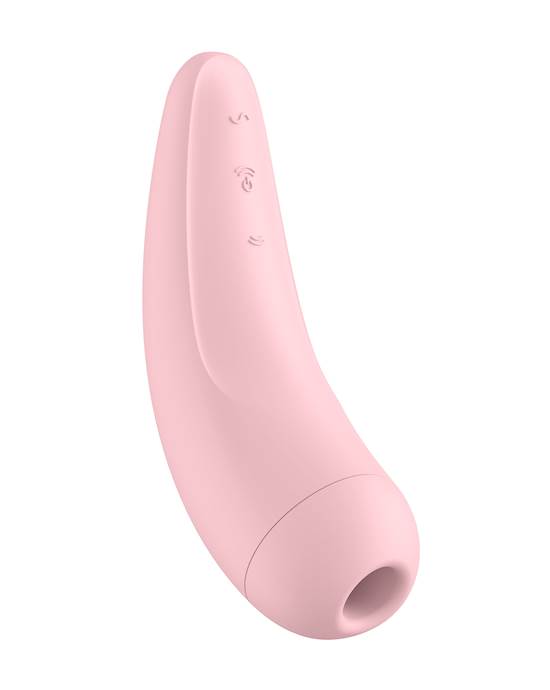 Satisfyer Curvy 2+$62.98Shop Now
If you are a fan of the beloved Satisfyer Pro then we guarantee you will love the Satisfyer Curvy 2+. This suction vibrator uses pressure wave technology to produce contactless stimulation for breath-taking climaxes. Compatible with the Satisfyer Connect app, this vibrator can be controlled on your smartphone via internet or Bluetooth making it the perfect toy for long-distance play. This innovative application allows you to create and customise vibration patterns, turn ambient sounds into vibration patterns and experience vibrations to the rhythm of your favourite Spotify playlists. You can even allow a partner to remotely control your Satisfyer device with the bonus of live video chats. It doesn't get much better than that! Looking to turn up the heat? Thanks to its IPX7 waterproof rating, this vibrator is the perfect shower partner too.
For what your getting, I would be expecting to pay 200 for this toy. So many options on how to use this and it's Waterproof! - Verified Purchaser
2. Satisfyer Sexy Secret
Looking to explore pleasure on the go? Then say hello to the Satisfyer Sexy Secret. With a strong magnet, this vibrator attaches to your panties allowing you to explore hands-free stimulation wherever you go. Thanks to its ergonomic design, this vibrator fits perfectly with your body's natural contours, lying directly against the clitoris. Perfect for couples wanting to try out public play, this portable clitoris vibrator can be easily controlled on the go via the Satisfyer Connect app.
Okay go buy it and spice up that distance between you two or enjoy when you're together in public - Verified Purchaser
3. Wevibe Ditto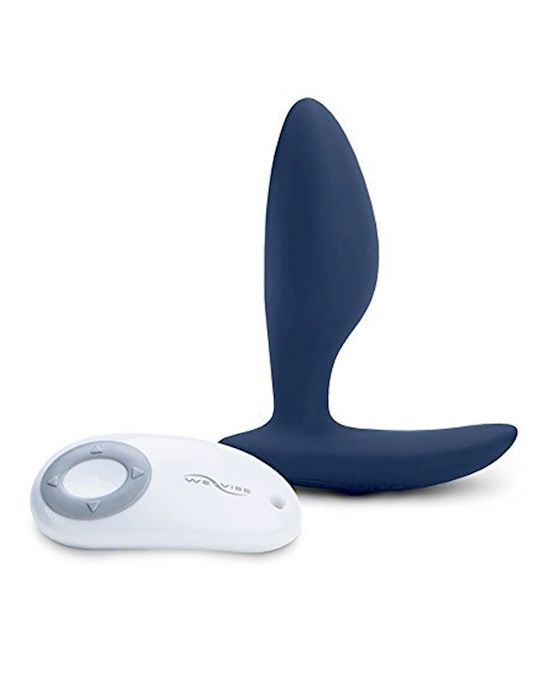 Ditto By We-vibe$118.98Shop Now
Experience backdoor bliss with the Ditto vibrating plug by Wevibe. We-vibe has perfected long distance' couple's toys with their We-Vibe applicationwhich allows you to control your or a partners stimulation in the bedroom or from anywhere in the world. Ideal for wearing during both foreplay and sex, the Ditto vibe has a slim, flexible neck and smaller size, and is packed with 10 rumbly vibration modes. You can even take this vibe into the shower or bath for some wet and wild fun.
Great addition to the collection great for on your own or with your partner - Verified Purchaser
4. Zalo Marie G-spot Vibrator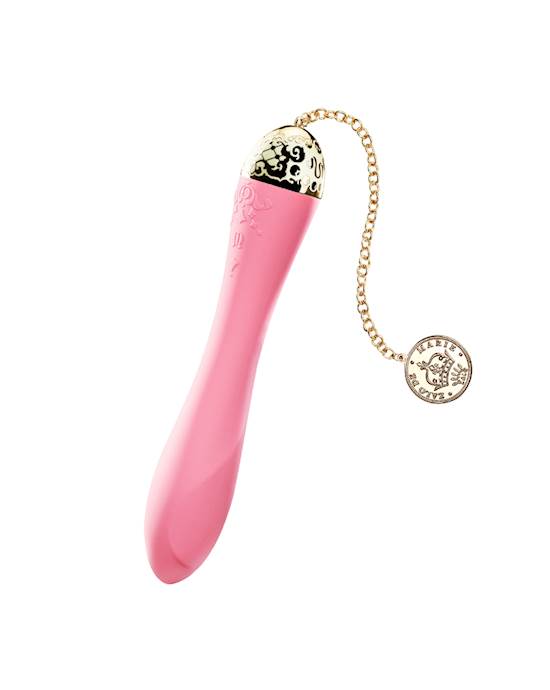 Zalo Marie G-spot Vibrator$160.98Shop Now
Are you a pleasure seeker who enjoys a spot of luxury? Then the Zalo Marie G- spot Vibrator has your name written all over it. Inspired by the opulent life of Marie Antoinette herself, this vibrator combines elegance with top-class functionality. Crafted from body-safe silicone and embellished with 24 karat gold, this vibrator looks just as good as it feels and thanks to the innovative Bluetooth connectivity, you can even pair this vibrator to the ZALO app on your smartphone. Whether you choose to indulge in solo stimulation or want to put your pleasure in your partner's hands, the Zalo Marie G-spot Vibrator is guaranteed to elevate your toy collection.
5. Satisfyer Double Joy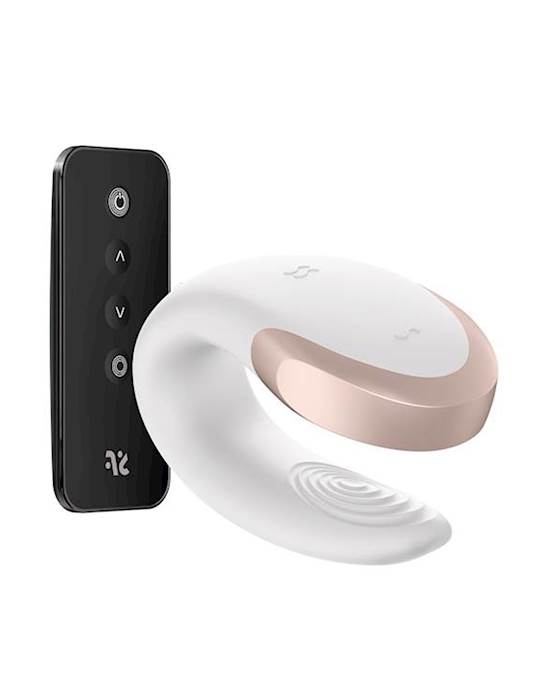 Satisfyer Double Joy$48.98Shop Now
Get ready to double your pleasure with the Satisfyer Double Joy. This couples vibrator features an ergonomic and flexible shape that slips between you and a partner for invigorating play. One end of this U-shaped vibrator can be worn internally while the other side sits against the clitoris. When used during penetration, this vibrator adds a pleasurable tightness that can be mutually enjoyed. Just like the other Satisfyer products on this list, the Double Joy can be connected to the Satisfyer Connect App for even more fun!
Boyfriend and I are in 2 different countries because of the pandemic, which is why we chose this toy, so him being able to control it through the app while on a video call takes it to another level.
6. Kiiroo Titan Masturbator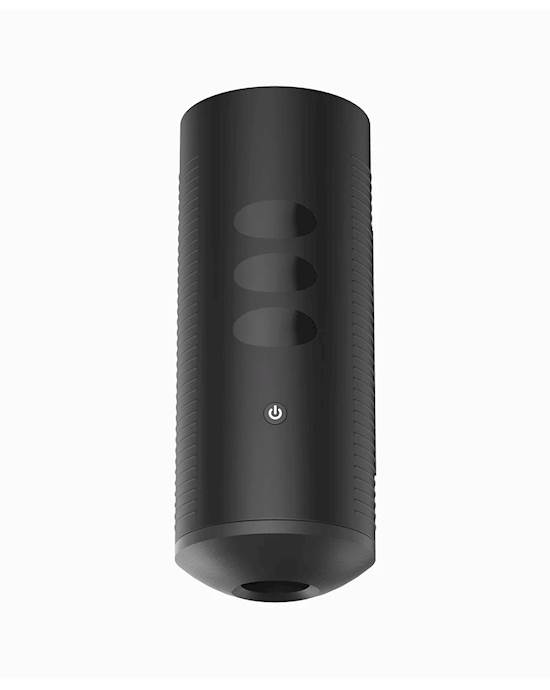 Kiiroo Titan Masturbator$231.98Shop Now
Award-winning interactive sex toy brand Kiiroo carry a range of advanced toys that give long-distance couples the opportunity to stimulate each other from anywhere in the world, and the Titan Masturbator is one of our favourites. This handheld stroker with touch-sensitive vibration technology boasts a real-feel sleeve and 9 vibrating bullets that are guaranteed to send you over the edge. Compatible with the FeelConnect app, you can pair your Titan with your partner(s) devices or explore over 4000 interactive videos on a range of different content platforms. This clever stroker truly sets the bar high for its competitors.
7. Wevibe Bloom Vibrating Kegel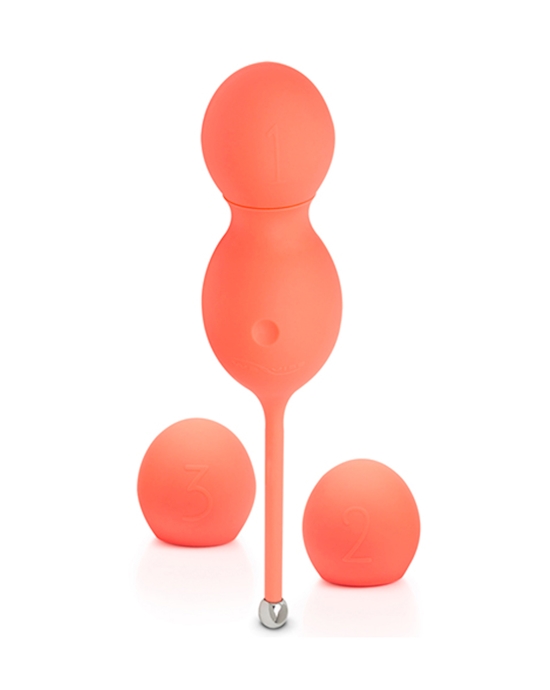 We-vibe Bloom Vibrating Kegel Balls$139.98Shop Now
Explore a new way of performing Kegel exercises with the Wevibe Bloom Vibrating Kegel Balls. This clever toy allows you to tone and strengthen your pelvic floor muscles while receiving pleasurable vibrations. Coming with three progressive weights, this Kegel exerciser allows you to gradually build up your strength. Best of all, this toy is compatible with the We-Vibe application allowing you to further customise your workouts in the palm of your hand.
8. Satisfyer Plugilicious 2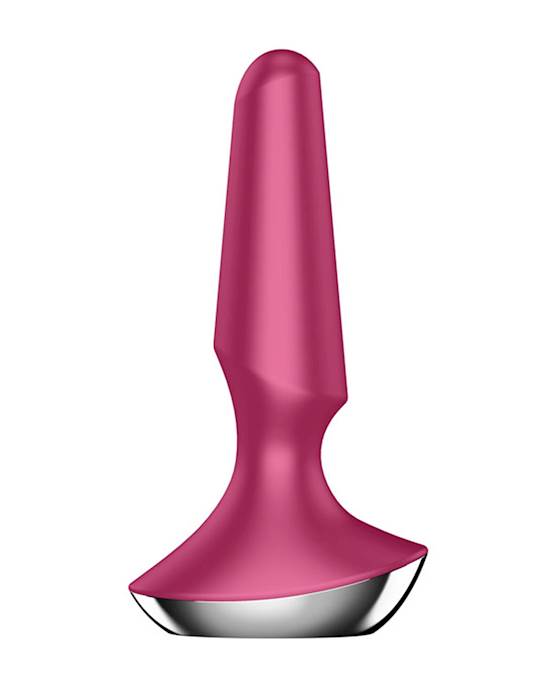 Satisfyer Plug-ilicious 2$69.98Shop Now
Enjoy pleasure and targeted stimulation with the Plugilicious 2 by award-winning brand Satisfyer. This conical shaped anal vibrator features 2 powerful motors which can be controlled via the Satisfyer Connect App. This thrilling plug is crafted from body-friendly silicone making it easy to insert and comfortable to wear. Its rounded-pointed tip is perfect for deep and direct stimulation, it really is a must-have for all anal lovers.
9. Satisfyer Epic Duo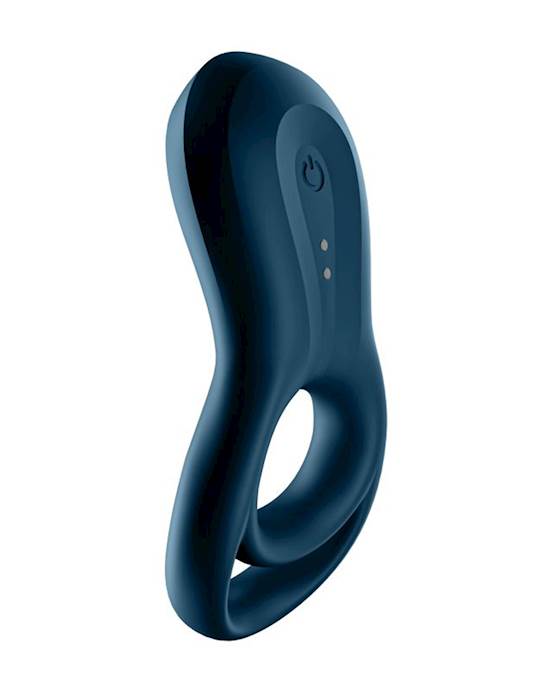 Satisfyer Epic Duo $55.98Shop Now
Designed to stimulate the shaft and the testicles, the Satisfyer Epic Duo is the only duo device that is Satisfyer Connect app enabled for unlimited customisation and control. Equipped with a powerful motor, this vibrating cock ring transmits thrilling vibrations through the silicone bands and head of the motor. The Satisfyer Epic Duo can be enjoyed during your steamy solo sessions or for simultaneous stimulation during penetrative sex.
10. G-balls 2 App Compatible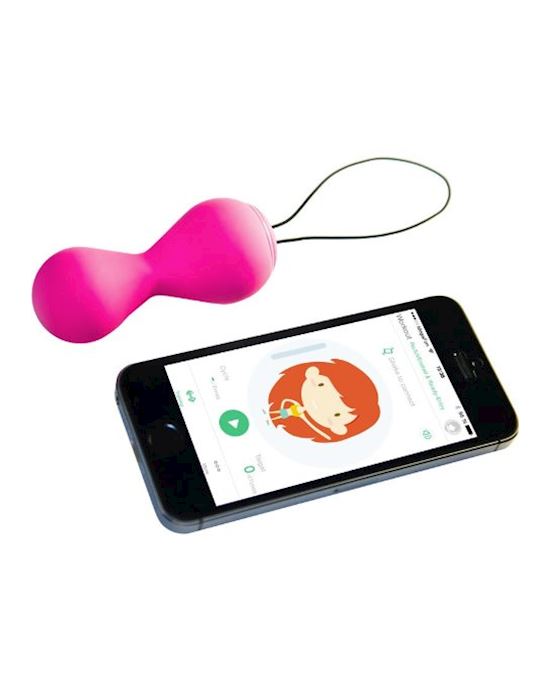 Gballs 2 - App Compatible $90.98Shop Now
Meet your new personal sex-fitness coach with the or G-vibe Gballs. These vibrating kegel balls can be controlled via the Magic Kegel App which features six individual courses to choose from. With personalised feedback with every exercise, you can adapt your workouts for optimum strengthening results.
Don't forget the lube!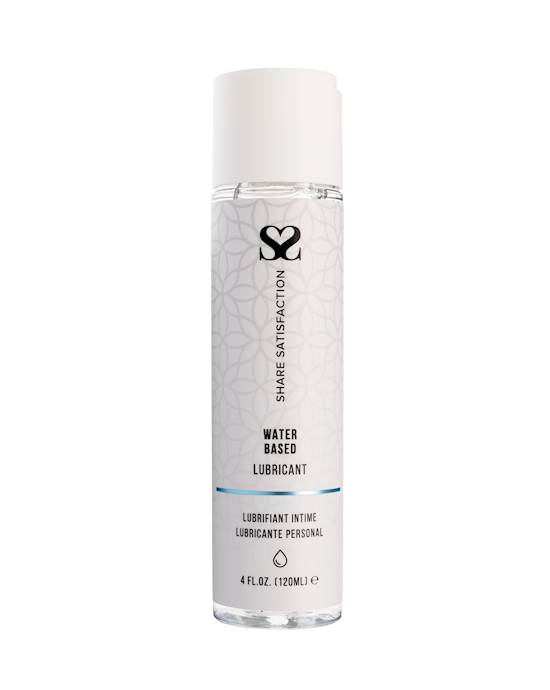 Share Satisfaction Water Based Lubricant - 120ml$16.98Shop Now
Just like with every other sex toy, we recommend lubing up before playing. Here are a couple of our current favourite water-based lubricants
Check out Adulttoymegastore's full range of app controlled vibrators to find one perfect for you!
Read next:
Content Disclaimer:
The information in this article has been fact checked and reviewed for accuracy by Adulttoymegastore's team of content specialists and sexual wellness experts, including Sex Educator Emma Hewitt.
Adulttoymegastore does not provide medical advice, diagnosis, or treatment for illness. Any information published on this website, either by Adulttoymegastore or its authors, is not intended to be a substitute for medical advice, and you should not take any action before consulting with a medical professional.
For more product examples - shop all our
sex toys
here.