The Best App Controlled Sex Toys (for Solo and Couples Play)
6 of the Best App Controlled Sex Toys
Smartphones have become an integral part of our everyday lifestyle, the term "long distance" no longer holds as much of a negative connotation as it once did, and sex toys have been developed to take advantage of the technology in a cleaver and pleasurable way. Here are six of the best app-controlled sex toys for coupled or solo use!
Editor's note: This article was updated on 27 August 2021.
Long distance relationships (LDRs) suck. There is no better way to say it – living apart from your partner can be a big mental and physical challenge, and it's totally normal to find it difficult at times.
Luckily, those miles apart are made a lot easier by technology. Nightly FaceTime chats, messaging each other at all hours of the day, Snapchats, private messaging apps…the list goes on! These things can help you maintain some sense of intimacy and closeness when you're miles apart from each other, but there's always the struggle with sexual connection when you can't see each other in person. The sexy texts and photos aren't quite the same as getting intimate in real life. That's why app-controlled sex toys are perfect for keeping long-distance relationships spicy.
With the ability for your partner to control your sex toy from their phone anywhere in the world, allowing your partner to be in control of your toy from a distance is seriously hot. Most sex toy apps have in-app messaging and even video call, so it almost feels like they're right there with you.
It's the perfect way to feel close to each other and indulge in some pleasure when you're miles apart. Here are six of the best app-controlled sex toys on the market for long-distance couples so you can still get down when one of you is out of town. Plus, all these app-controlled sex toys are great for solo play, too!
Here is a list of the six most popular app controlled sex toys available at Adulttoymegastore.
1. Moxie by We-Vibe
The Moxie by We-Vibe might not look like much, but don't let its small size and cute name fool you – Moxie packs a punch! This panty vibrator is designed to be worn under your clothes and provides strong vibrations exactly where you want them. The magnet helps keep it in place while you enjoy the vibrations, and you can use the We-Connect app to allow your partner to control the vibrations wherever they are.
The best thing about this toy is that it's fun to use in many different scenarios. Use it in the bedroom, miles apart, or wear it out to dinner or in public while your partner takes control. It's a great option for adventurous couples that want to add a bit of excitement.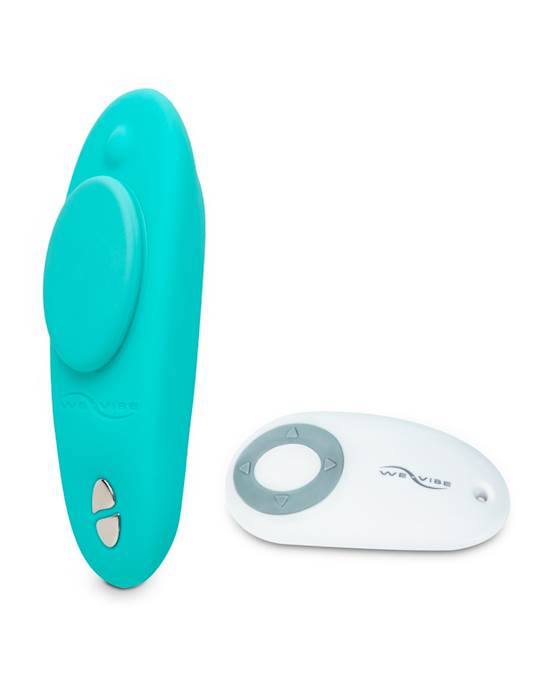 Moxie By We-vibe$111.95Shop Now
2. Satisfyer Royal One
The cock ring to conquer all! The Satisfyer Royal One is a flexible smooth silicone ring that can help increase the size of an erection and make it last longer. The ring sits at the base of the shaft and restricts blood flow, while the extra vibration feels oh-so-satisfying solo or with a partner.
Use the Satisfyer Connect app to hand the control over to your partner. With in-built messaging and video chat, it creates a seamless experience when you're miles away from each other. The Satisfyer range has several other app-controlled toys that can also link up, so you and your partner can use a toy each for doble the fun.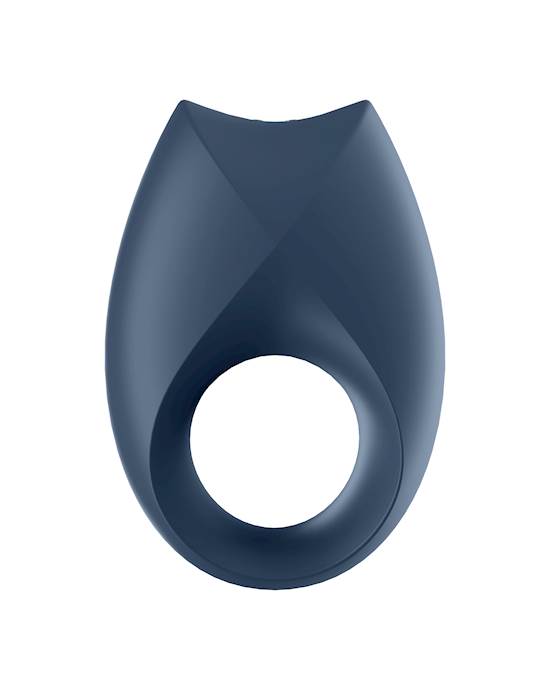 Satisfyer Royal One$31.95Shop Now
3. We-Vibe Unite 2
For a versatile couples vibrator you can use together in-person as well as long-distance, the We-Vibe Unite 2 is a U-shaped vibrator designed to be worn during penetrative sex. One side sits inside the vagina, allowing the penis to be inserted alongside, while the other side sits against the clitoris for direct stimulation.
It also works just as well on its own for vulva owners. The design allows for hands-free play, meaning you can make the most of the features in the We-Connect app to explore the vibrations from a distance. It's powerful and discreet, making it a great option for couple's who want a versatile toy.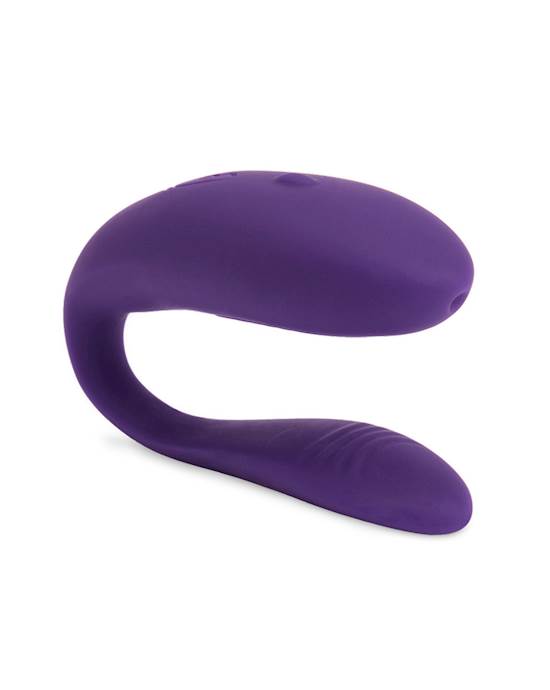 We-vibe Unite 2$95.95Shop Now
4. Satisfyer Mono Flex
For her pleasure, you can't look past a classic rabbit vibrator. The Satisfyer Mono Flex has two motors to target both the clitoris and G-spot at the same time for heavenly dual stimulation, and is made from high-quality, flexible silicone that will adapt to your body to ensure it hits the right spots.
With multiple patterns and speeds to choose from, this is a great toy for those who like a lot of stimulation and can be controlled from anywhere using the Satisfyer Connect app.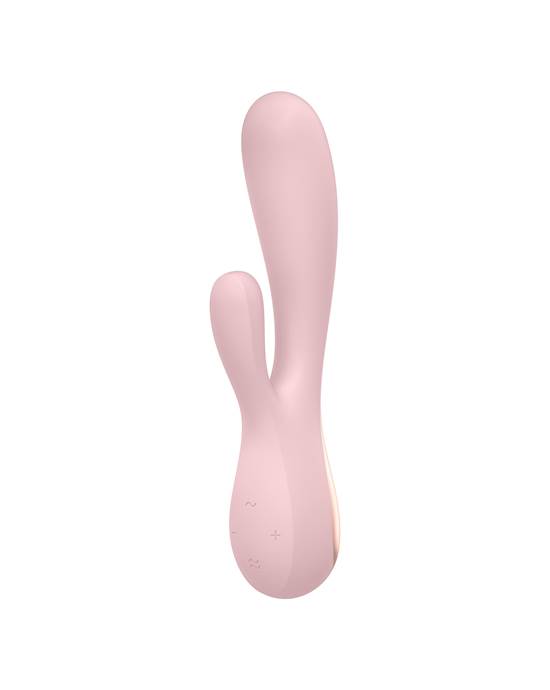 Satisfyer Mono Flex$47.95Shop Now
5. Wand by We-Vibe
The Wand by We-Vibe is a sex toy anyone can use, regardless of gender or sexuality and can massage any external erogenous zone! Tease the inner thighs, clitoris, balls, nipples – anything that feels good when stimulated, and add attachment to switch up the sensation.
The wand is cordless and rechargeable, meaning you can have it ready to go at all times. The one-touch control can take you from 0 to 100, and anywhere in between, with just a touch. And of course, you can connect with your partner anywhere in the world to let them decide what's on the menu.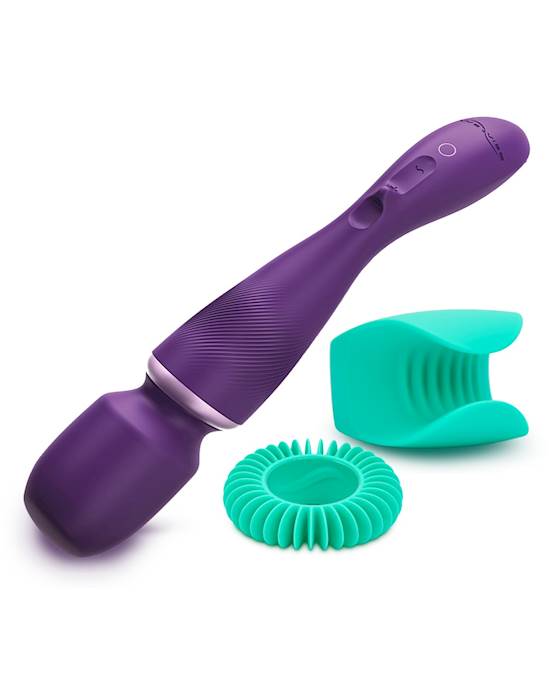 Wand By We-vibe$231.95Shop Now
6. Titan Masturbator and Ohmibod Fuse by Kiiroo
There are some seriously advanced toys on the market that are designed to work together, like the Kiiroo brand that has a vibrator and masturbator that connect. The masturbator responds to the movements of the vibrator to mimic sex – pretty crazy right?!
The Kiiroo Titan Masturbator connects to the Ohmibod Fuse Vibrator to allow you to share your pleasure from anywhere in the world. With built-in touch sensitive and sensor technology, these interactive toys allow you to really connect on a deeper level. While they're definitely on the pricey side, the technology is outrageously impressive.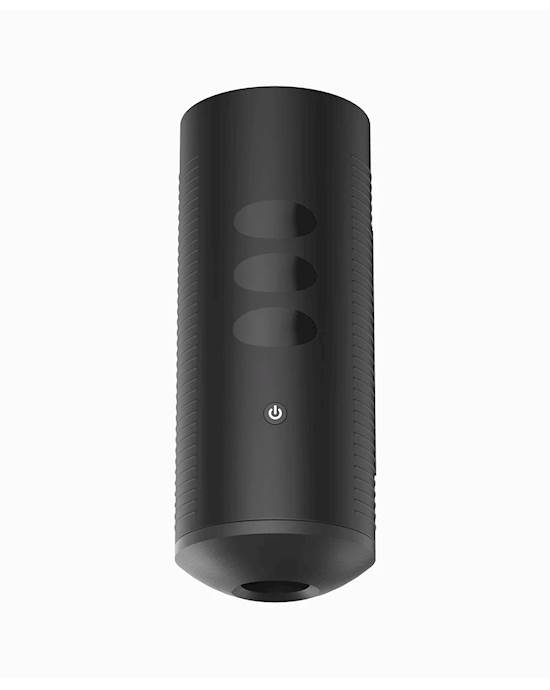 Kiiroo Titan Masturbator$166.95Shop Now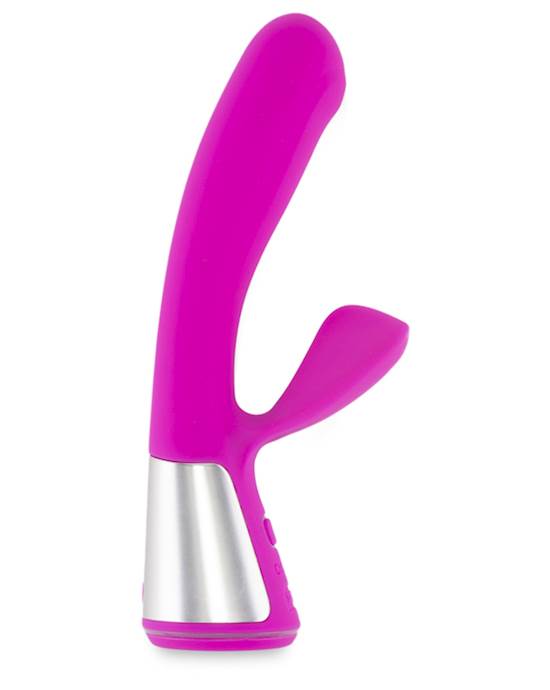 Ohmibod Fuse For Kiiroo $159.95Shop Now
Take controll from anywhere with app-controlled sex toys
If you're looking for a way to spice things up even if you're miles apart, an app-controlled toy is definitely a must in your collection! They're also great if you want to enjoy great solo sessions by controlling the functions from your phone - win-win!
Browse Adulttoymegastore's full range of app-controlled vibrators and find something new to play with today!
READ MORE:
Editor's note:
This article was originally published on 31 January 2018 and was completely updated on 27 August 2021 for relevance and comprehensiveness. The information in this article has been fact checked and reviewed for accuracy by Adulttoymegastore's team of content specialists and sexual wellness experts, including Sex Educator Emma Hewitt.
Content disclaimer:
Adulttoymegastore does not provide medical advice, diagnosis, or treatment for illness. Any information published on this website, either by Adulttoymegastore or its authors, is not intended to be a substitute for medical advice, and you should not take any action before consulting with a medical professional.
For more product examples - shop all our
sex toys
here.