A Crash Course in BDSM Restraints (Bondage for Beginners) 
 When you think about BDSM, what's the first thing that comes to mind? No doubt, it's being restrained in one way or another. BDSM restraints come in different shapes, materials, colours, and "vibes". From the romantic to the seriously hardcore, there is something for everyone and every skill level!
 Overwhelmed by the choices before you? Worry not dear reader, for I am here to guide you through what type of BDSM restraints are out there and how to use them in a way that is safe, sane, and consensual for everyone involved!
What is Bondage?
The "B" in BDSM means "bondage", but you probably already figured that out! Bondage is the practice of consensual tying, binding, or restraining someone for either erotic stimulation or aesthetic purposes. A partner may be physically restrained in several ways, including the use of ropes, cuffs, and bondage tape.
There are several reasons why bondage may be alluring to some folks – one of them is that both the one doing the tying up (dominant) and the one being restrained (submissive) may feel pleasure from the submissive's position and the redirection of power and control. Others may derive pleasure from the loss of mobility and helplessness. And some will find the sight of someone being restrained a huge turn-on.
 Whatever the reasons, there is a lot of love for bondage and there is something for everyone!
Related: Bondage and disability: safety tips for disabled people
Different types of BDSM restraints
Depending on what type of play you and your partner are after and your current level of experience, there's a bondage toy for everyone. However, if you are reading this article because you are a first-timer and curious about trying out bondage, I highly recommend steering clear of non-BDSM ropes, ties, pantyhose, and scarves.
One needs to be knowledgeable about knots and rope tying, as well as have knowledge of the body's pressure points and joints. It is very easy to hurt yourself and others when using the above without experience and knowledge!
Now with that out of the way, here are some of the common BDSM toys used in bondage:
 Blindfolds
Blindfolds are one of my absolute faves! According to sexologist Carol Queen PhD, blindfolds are amazing because they are "an incredible way to maximize a sensual experience because when you restrict one sense, the others can become stronger".
For blindfold beginners, I recommend starting with a simple eye mask like the Share Satisfaction Luxury Satin Blindfold or an elegant tie-up blindfold like the Scandalous Eye Mask by Leather Play. Each of these blindfolds comes in different shapes, and whichever one you get, there will be a blindfold that will fit on your face comfortably! The fabric is beautiful (I am a huge sucker for elegant-looking fabric!) and adds a bit of luxury to your bondage play.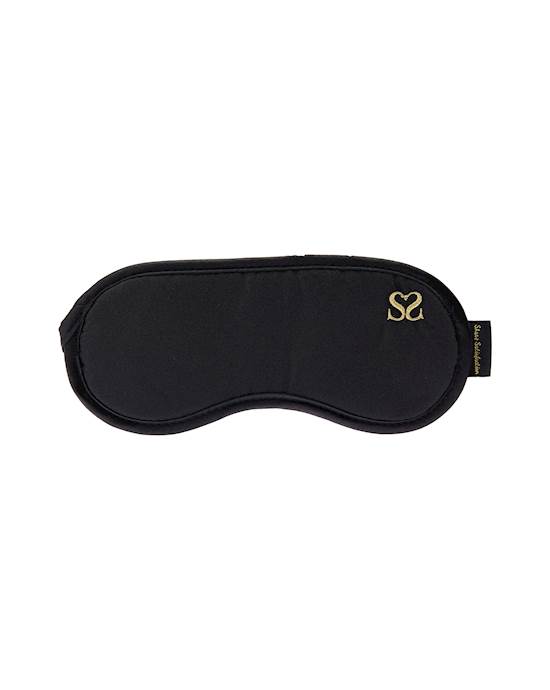 Share Satisfaction Luxury Satin Blindfold$6.95Shop Now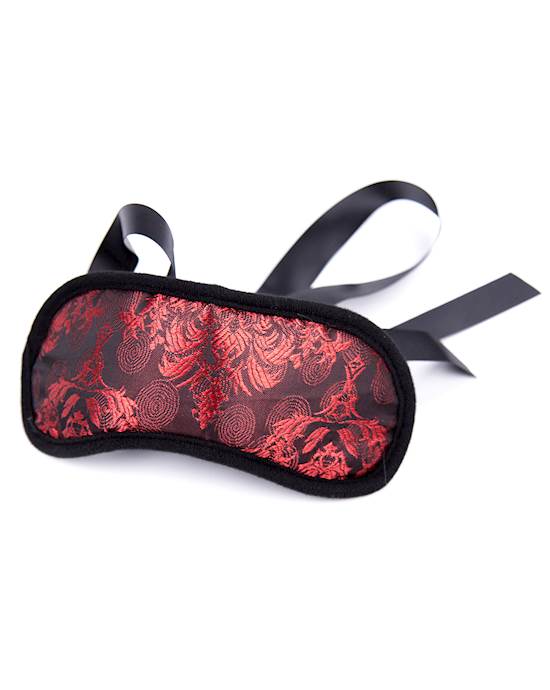 Scandalous Blindfold$17.95Shop Now
Collars: 
There are several types of collars in BDSM – they can signify "ownership" of a submissive, and restrict breathing and movement. I personally own one that has a comfortable soft and fluffy interior (so I can wear it for long periods of time) and has a detachable leash.
Neck gear should be snug against your throat, but it also shouldn't be too tight. After donning your collar, make sure you can slide a finger between your throat and collar with ease. This is to prevent damaging pressure. When it comes to collars, I think of "how long can I stand wearing this for?" and the longer you want to wear a collar, the more comfortable you want it to be! I am a huge fan of the Rouge Leather Padded Collar, but if you want a great but reasonably priced beginner collar, try the Le Savuage Leash and Collar Set. The neoprene material will guarantee comfort and comes with a leash too.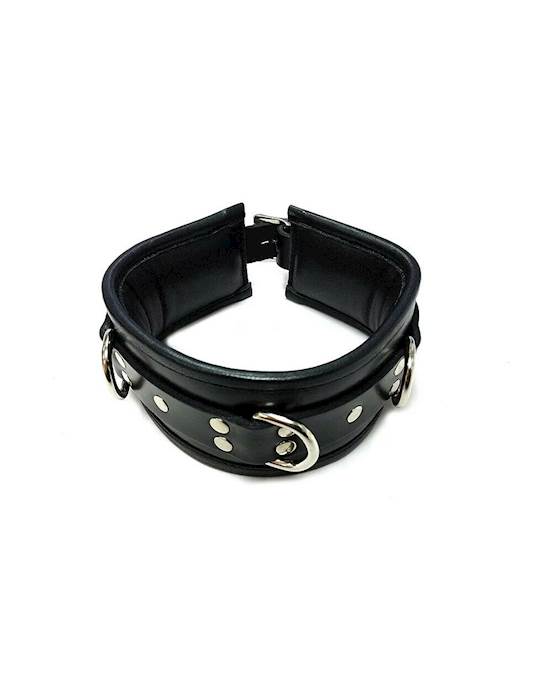 Rouge Leather Padded Collar$41.95Shop Now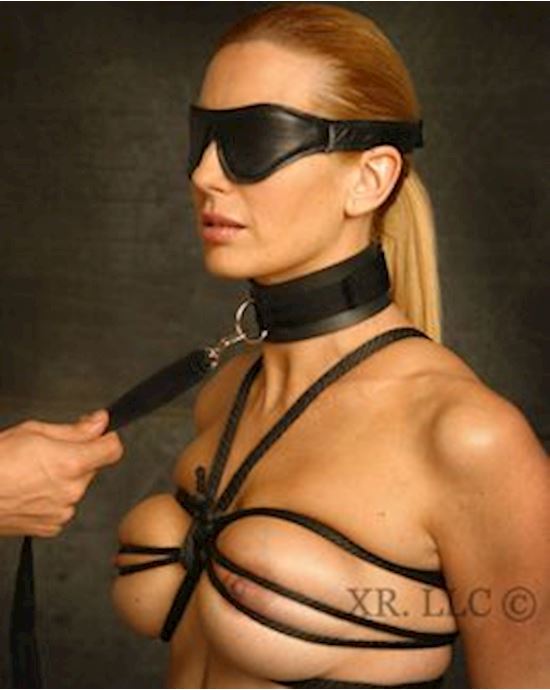 Le Savauge Leash And Collar Set$32.95Shop Now
Mouth Gags
Gags are great for those who are turned on by their partner consensually giving up their ability to verbally communicate or have an oral fixation. There are two types of gags used in BDSM: ball gags and mouth spreaders. Ball gags, as the name implies, have a ball that goes into the mouth (usually behind the teeth) and are secured around the head by a strap of some kind. The balls, sometimes a bar, come in varying sizes and some even have breathing holes so one can breathe through your mouth while wearing them.
Whatever shape or size you end up getting, make sure to get one that is made in a way that it won't break your teeth (very important!), cause too much strain to your mouth and jaw, and can be completely sterilized. Silicone is perfect as it ticks all of those boxes.
Mouth Spreaders do the opposite of ball gags as they open your mouth wide. One still can't verbally communicate while wearing one but allows for oral penetration.
If you are like me and you have a tiny, itty-bitty mouth, these beginner Mouth Gags will be perfect for you. The Heart Beat Silicone Heart-Shaped Mouth Gag is super cute, and being made from silicone, you won't be breaking your jaw! If you're not too fond of the cutesy look, the Sportsheets Silky Bit Mouth Gag is just as sexy with that sensual black ribbon.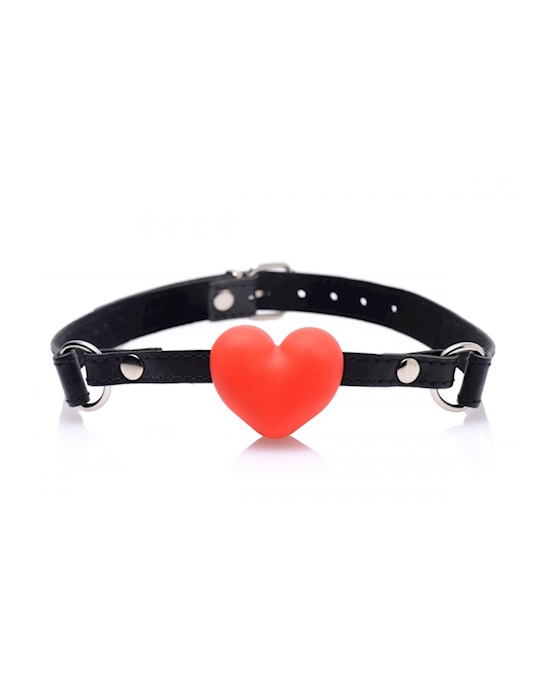 Heart Beat Silicone Heart Shaped Mouth Gag$23.95Shop Now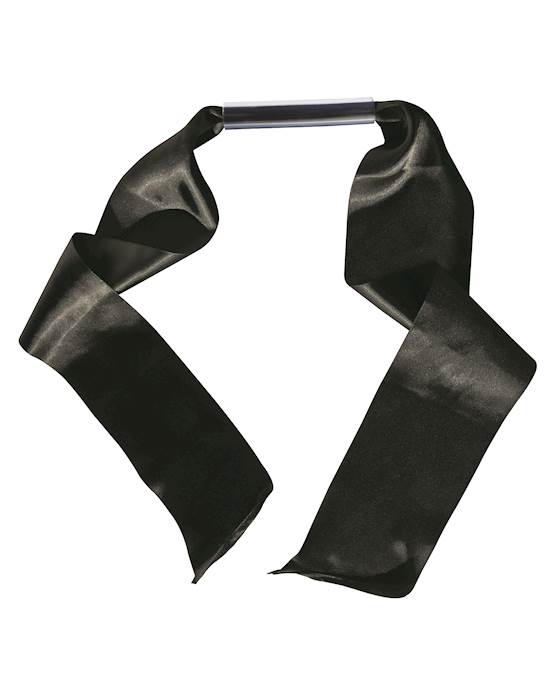 Sportsheets Silky Bit Mouth Gag$12.95Shop Now
Ropes
As I have mentioned before, I would only recommend rope to those who are experienced, knowledgeable about knot tying, and aware of the body's pressure points and joints! 
 In the hands of an experienced person, ropes can be very versatile. Queen explains "Rope bondage can be slow and aesthetic. It can involve suspension. It can be paired with all kinds of other erotic play, from impact to good old intercourse".
The material and type of rope matter, so please don't follow Christian Grey's example and buy any old rope from Bunnings! Bondage rope is made in a way that it is soft on the skin and lessens the risk of injury greatly. If you are still not daunted and want to learn how to use the ropes, I highly recommend reading up on Midori's "The Seductive Art of Japanese Bondage" as your starting point.
These beginner ropes are sensuous and made from material (silk and cotton) that will not chafe the skin. However, if you are interested in rope bondage art (otherwise known as Shibari), I would recommend the Japanese Style Bondage Rope as it is 10 metres long (as opposed to the Share Satisfaction Luxury Bondage Rope which is 5 metres). The longer length will be enough for experimentation and play.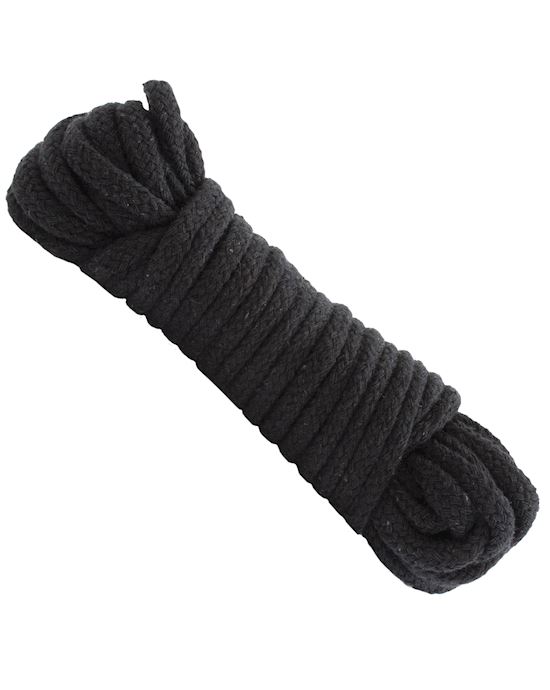 Japanese Style Bondage Rope$13.95Shop Now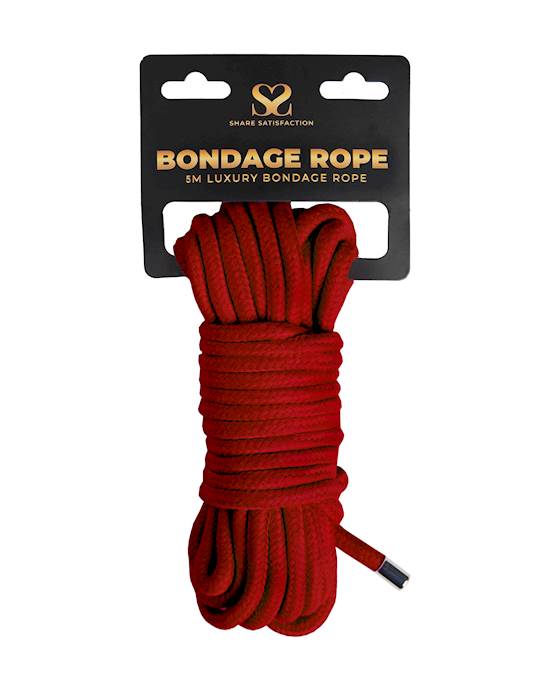 Share Satisfaction Luxury Bondage Rope - 5m$10.95Shop Now
Cuffs
These are the most commonly-used restraints in bondage play, and what most people think of when they hear the word BDSM. They are beginner friendly and come in different materials (my favourite is leather, which is part of a set with my collar).
Please do not use any old cuffs (steer clear of metal cuffs, one only has to watch the movie Gerald's Game to see why this is a bad idea) and get ones made specifically for bondage play!
If you are after comfort with style, get the Scandal Over The Door Cuffs(that red fabric design is to die for!) but if you want a stronger, durable, more intense but still comfortable pair of cuffs? Get the Premium Leather Wrist Cuffs, nothing quite beats leather.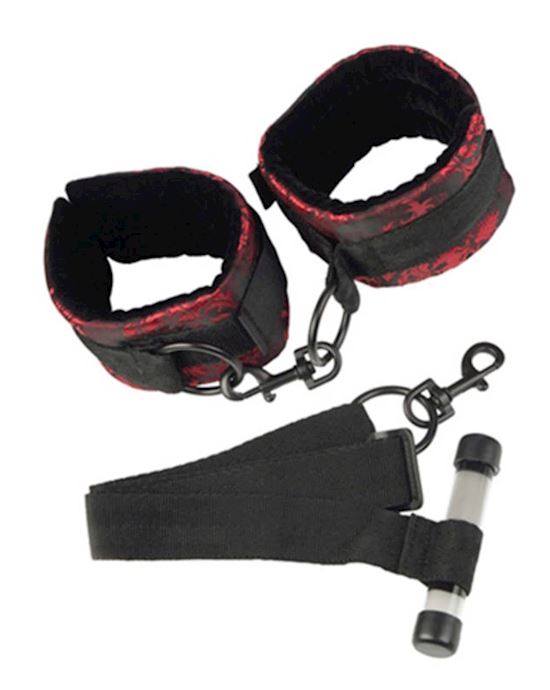 Scandal Over The Door Cuffs$34.95Shop Now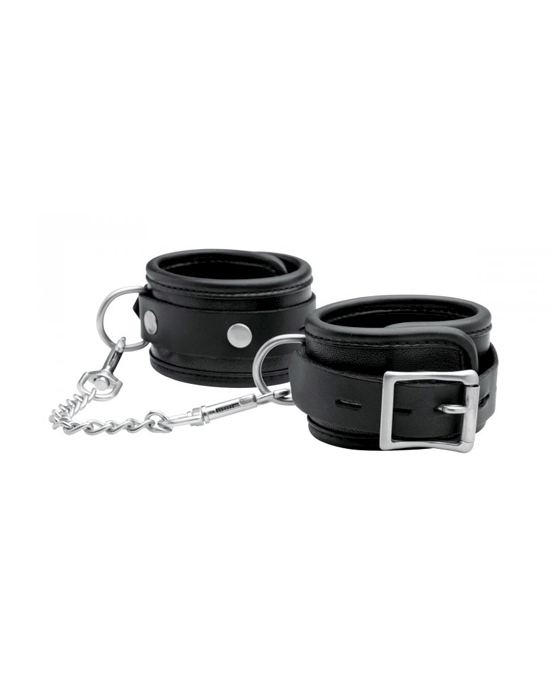 Premium Leather Wrist Cuffs$71.95Shop Now
Bondage Tape 
When I say tape, I don't mean duct tape (and for God's sakes, don't use that either!), I mean bondage tape or pleasure tape. They are commonly made from PVC, and it only sticks to itself. That means no sticky residue and won't rip off any hair from your skin.
This is more beginner friendly and less intimating than rope but is just as versatile! You can make cuffs with them, hold down your partner, wrap certain parts of the body together or even use them to cover certain parts of the body (x's on boobs anyone?). 
For beginners, I recommend either the Fetish Fantasy Pleasure Tape or the Sexual Desire Pleasure Tape Both come in different colours and do the job of binding someone up without the hassle of sticky residue!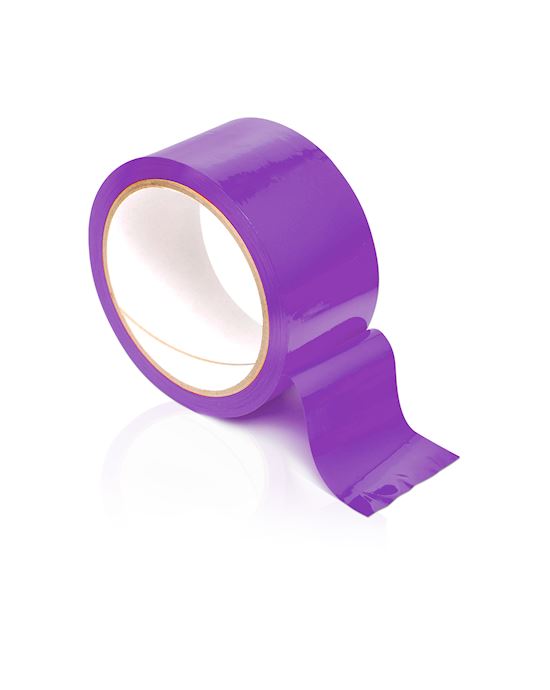 Fetish Fantasy Pleasure Tape$5.95Shop Now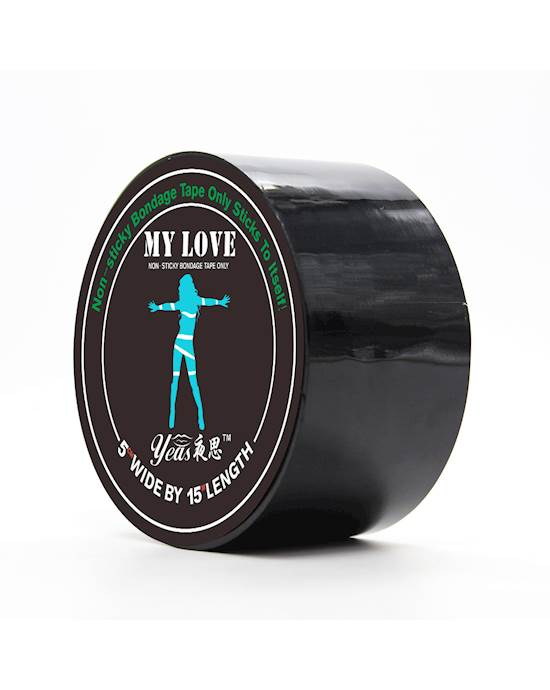 Sexual Desire Bondage Tape$15.95Shop Now
What can you do with Bondage?
There are so many things you can do with bondage play, whether you are the one being tied up or doing the tying up. The possibilities are endless and with the right equipment and attitude, you will be in for a good time! Here's a few of my favourite ways to explore.
Temperature/Sensory Play 
Temperature play can be as simple as running an ice cube over the restrained/submissive partner. As the submissive, when you are tied up and blindfolded, the sudden change of temperature can be quite a turn-on.
Teasing and edging/Orgasm Control 
Bondage is a great way to try teasing and edging. While the submissive is tied down, the dominant can tease them with their favourite sex toy. Tease, stop, tease, stop, and on and on it goes until the submissive is begging for release!
Getting into sex positions you normally couldn't 
Let me explain – sometimes, using bondage gear allows you to position your body in a way you normally cannot. Such as cuffing/taping your ankles together, then lying on your back and cuffing your ankles to the bedpost (essentially, you're a human pretzel now).
Safety precautions for Bondage Play
I know this article may have gotten you excited to try out bondage play (I know I am excited just writing about it!) but before you excited bunnies run off and try anything out, we must first go over the health and safety precautions you must undertake before trying out bondage play!
Start slow and simple 
If you're new to bondage play and just trying it out for the first time, you don't need to spend a fortune and get a bunch of bondage toys, only to realise you aren't into it. Some restraints, like a ball gag, can be quite intimidating and more distracting than sexy.
I highly recommend starting off with a blindfold (everyone has one lying around, right?) and using that as a jumping-off point. Nothing is more powerful than blocking off one's visions to heighten your other senses. If you don't mind being a bit spendy, I would also recommend getting a starter bondage kit. These kits at their most basic usually include a blindfold and wrist and ankle cuffs that are made from soft materials, such as velvet or nylon.
 Don't do bondage play with strangers! 
If you are new to BDSM and want to try out bondage play with that new hot tinder date you got? Axe that immediately! Do not embark on any BDSM play with a stranger, even if you have been on three coffee dates. You need to be able to communicate and trust your partner, which is key to safe, sane, and consensual play. With a stranger, there is no guarantee that you will be able to trust and communicate with them.
Communication is Important AF 
Like in any BDSM play session, it's important to make sure you and your partner are on the same page as each other. This means discussing what you want out of the session, what your preferences are, any possible triggers, and discussing your limitations to mitigate risk. Does the idea of a ball gag freak you out? Is cuffing your wrists behind your back a no go? Whatever concerns or wants you have; it is vitally important that everyone involved communicates with each other before a session!
Always use verbal and non-verbal safe words! 
Always establish a safe word before your session! This word is to stop or pause the session at any time when one has gone beyond their limit, comfort zone or pain threshold. This is non-negotiable: the safe word is to ensure the safety of the person being restrained/the submissive.
I always recommend avoiding the words "stop" or "no," as they sometimes are used to heighten the excitement. I personally use a traffic light system – "yellow light" to pause the play for a bit and "red light" for a complete stop.
With bondage play, it may be hard to verbalize the safe words, especially if you decide to use a mouth gag. This is where experts recommend establishing non-verbal safe words or "cues". Examples of cues can be four taps to the one doing the tying up/dominant's thigh or another part of the body, two finger snaps or using a prop (like a squeaky toy or bell) that are within easy reach.
Things to be aware of and to do's and not to do's of bondage play
Like with any kind of BDSM play, there is a risk of injury and bondage play especially has a risk of that if one is not careful. Things to look out for in bondage play are:
Decreased Circulation: This can be numbness, colour change and coldness. Nerve Damage: Sharp and shooting pain, weakness, stress, and tingling.
 Check in with the restrained partner constantly during the session and make sure there are no tingly, cold, or weird sensations. If they do feel any of the above, stop the session and take care of it immediately.
 Other important things to do and not to do when doing bondage play are:
Never leave the restrained/submissive unattended for any reason! Got a phone call from mum while doing a bondage session? Either answer the phone right then and there or send them to voice message.

Don't go near the throat unless you are using a collar.

Have scissors ready for cutting when using rope or tape in case of an emergency (such as messing up a knot of the submissive is panicking).

Clear the nose area if you are using a mouth gag.

Have two or three spare keys available.

Be aware of how long the restrained/submissive has been tied up.
Do not skimp on the Aftercare!
Aftercare is checking in with your partner after the session – this can be done by tending to any wounds, icing bruises, giving a massage, offering food and drink, and giving each other a cuddle.
This is also a great time to discuss with each other what you liked about the session, what you didn't like, how you are feeling now and what could be improved the next time.
When someone is restrained, it puts them in a vulnerable position. Being in that position is part of the fun of bondage but that is also why it is especially important to apply aftercare.
And now I have given you a crash course in BDSM bondage play!  
Now armed with this knowledge, go forth and get started with your collection of bondage toys like paddles and spankers and more!
If you want to know more about BDSM, I highly recommend checking out my other articles,a crash course in BDSM for beginners and BDSM sexual roleplay for beginners, and A crash course in BDSM impact play for beginners
, as well as the following articles: 
Content disclaimer: 
The information in this article has been fact-checked and reviewed for accuracy by Adulttoymegastore's team of content specialists and sexual wellness experts.
Adulttoymegastore does not provide medical advice, diagnosis, or treatment for illness. Any information published on this website, either by Adulttoymegastore or its authors, is not intended to be a substitute for medical advice, and you should not take any action before consulting with a medical professional.