A Crash Course in BDSM for Newbies
So, you want to dive into BDSM as a submissive? Here's a crash course from a BDSM expert before you jump right in!
Perhaps you dabbled in the occasional rough and tumble bedroom sesh, some "light" bondage (fluffy handcuffs anyone?) or maybe you read the Book-That-Shall-Not-Be-Named or watched its film adaptation and thought, "Oh, I want to give that submissive thing a go!"
Well, dear reader, you are in the right place! However, let me tell you first, loud, and clear, that despite what mainstream media might have you believe about being a submissive in a BDSM relationship, the notion of "no boundaries" is so very false.
BDSM and by extension, sexual submission, is a consensual (emphasis on consensual) exchange of power that is collaborative and enjoyable for both parties.
A very short, but informative, tidbit on BDSM
You may have heard of the acronym BDSM before, but do you know what it stands for?
BDSM stands for Bondage, Dominance, Discipline, Submission, Sadism and Masochism.
Activities, sometimes known as "Play" or "Scenes", practiced under BDSM includes:
Master/Slave play, aka Dominance and Submission
Bondage
Roleplay
Wax Play
Impact Play/Spanking
Sadomasochism/Pain Play
Humiliation Play
Sensation/Edging Play
Some of the words "sadism" or "masochism" may scare you, or even some of the activities may make you think twice about dipping your toes in (let me tell you, Pain Play is not a walk in the park for a rookie!).
However, experienced practitioners of BDSM, myself included, cannot stress enough that intense play, especially ones involving pain and humiliation, require health and safety precautions, self-knowledge, communication skills, and emotional maturity to have a mutually gratifying experience for all parties involved.
The Have To's and the Can Do's of BDSM
1. Educate Yourself:
What does it mean to be a submissive in a Sub/Dom relationship and what does it entail? I cannot stress enough as a submissive myself, that one must educate oneself before plunging themselves into the mercy of another.
There are some amazing readings out there about the topic, such as Screw the Roses, Send Me Thorns by Philip Miller and Molly Devon. The book, while entertaining to read, dispels myths about BDSM, is fully indexed with over 225 photos and illustrations and a 250-plus word glossary.
Another excellent book, BDSM Mastery-Relationships: a guide for creating mindful relationships for Dominants and Submissives by Robert Rubel PhD and Jen Fairfield, is a more comprehensive guide on Dominant/Submissive relationships and the power dynamics that play into them.
Another way to educate yourself is to reach out to the BDSM community, either through casual meetups that some local communities hold (Covid dependent of course!) and online forums, like Kink Academy and Fetlife. Reaching out and interacting with such communities is a fantastic way to learn more about BDSM and connect with more experienced individuals.
Are you the Submissive type?
How does one find out that they are a submissive? I know I am a submissive as I love to relinquish control over someone else from time to time. I am also a people pleaser as well; I love doing nice things for others, such as cooking elaborate meals and this aspect of me is carried over to a Dominant/Submissive relationship.
However, if the thought of submitting yourself fully to a partner is a turn off, being a submissive is probably not for you. But if you still want to participate in the BDSM lifestyle, consider looking at being a dominant or a switch (a switch is someone who switches from either dominant or submissive).
Finally, ask yourself why do you want to be a submissive? Does the idea of your partner dominating you turn you on? Or does your partner want to dominate you? In BDSM, everything must be done with everyone's consent, especially as a submissive. Never become a submissive because someone is pressuring you to do so.
What is your level of submission?
Some may be surprised to know that there are levels of submission in the BDSM lifestyle. There are the people who want to just spice up their sex lives. Light BDSM practices typically include, but are not limited to:
Hair-pulling
Blindfolds
Light Spanking
Scarf or Tie Bondage
Fantasy Roleplay
Part-time submissives is where the submissives are playing that role during certain situations, such as during sex or in BDSM clubs. They often invest their time and money in this role, but it is separate from the other aspects of their lives.
Full-time submissives are the hardcore of the hardcore in the BDSM community. These full-timers usually live in a full-time Dominant/Submissive relationship, relinquishing control of themselves and their lives to their dominants, usually through contracts.
If you're interested in part-time or even full-time submission, I recommend starting off small and slow. Emphasis on the slow! Dominance and submission are a huge commitment for both parties and cannot be rushed. Start off with some light BDSM practice and very slowly work your way up.
Know your limits
Do whips or paddles make you flinch? Uncomfortable with the thought of being tied up to the bedframe? As you dip your toes into BDSM and being a submissive, there are going to be some things that will make you go "oh, actually, how about no."
I know my limit was getting whipped with a cat-of-nine on the clit. Totally by accident of course, but at least I know where my limits are! Keep in mind just because someone else enjoys one thing does not mean you have to.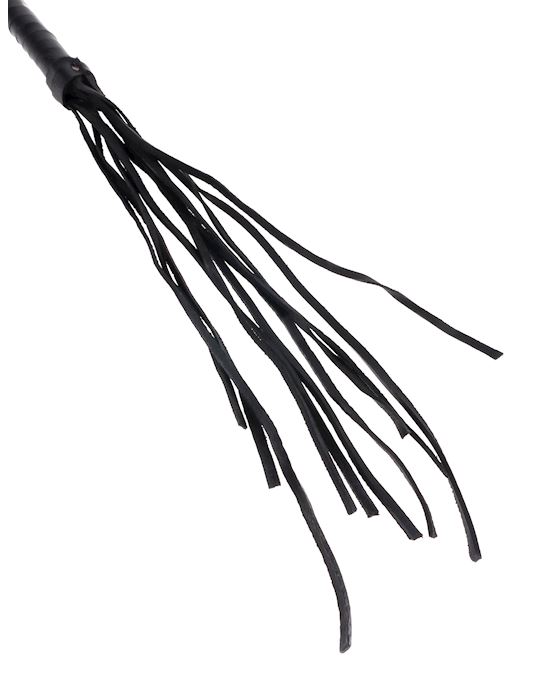 Fetish Fantasy Series Limited Edition Cat-o-nine Tails$4.95Shop Now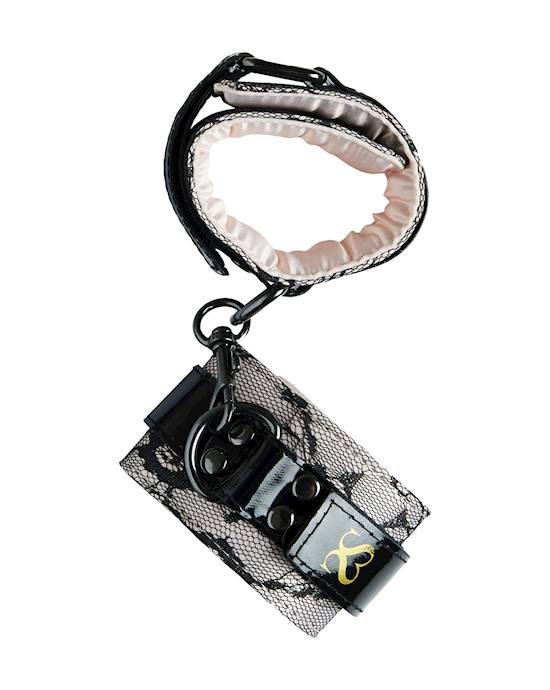 Share Satisfaction Luxury Handcuffs$13.95Shop Now
Communication is important AF
Like in any good relationship, communication is key, and it's no different for a Dominant/Submissive relationship. In BDSM, voicing one's concerns, innermost sexual desires and turn-offs is important for your safety and enjoyment.
As a submissive, you have the most power in the relationship. Let me explain – nothing goes without your saying so and consent. However, this power means nothing unless you are willing and can communicate with your partner openly and honestly. This ensures that that all encounters are truly consensual.
Before every session or scene, it is of paramount importance to check that your partner is on the same page as you. Make sure they share the same sexual desires, wants and fantasy. Equally important is to discuss any turn-offs, concerns and limits you both have with each other.
The session will be enjoyable for everyone involved if boundaries are set and limits are known beforehand to ensure safe and sane practice!
Safety first!
Safe, sane, and consensual sex is the motto for the BDSM community and BDSM play. Whether you're looking to dip your toes in or a seasoned veteran, safety should always be the number one priority, not an afterthought.
There is always potential harm or an element of danger in BDSM play, especially ones involving toys like whips, paddles, and ropes. Always research the toys you want to use, how to use them properly and safely. So, if you thought Christian-Fucking-Gray buying rope from a hardware store was sexy, you are wrong. It is not sexy and it's very unsafe.
Always establish a safe word before a session.
This is the word for the submissive to say "stop" at any time, whether they want to slow down or stop the session, no if or buts, this word will signal a complete stop. The safe word is to ensure the submissives' safety.
However, avoid using actual words like "stop" or "no," as they sometimes are used to heighten the excitement. For example, I used words like "Yellow Light" when I wanted to pause the scene, "Red Light" to stop the scene completely and so forth.
And now I have given you a crash course in being a submissive and BDSM!
However, please don't run off thinking this is all the information you need, there is so much more to research and learn about to be the best submissive there is.
Experiment and research with your partner, see what you both like and don't like. If you find out that you just like the light BDSM stuff and going to stick to that, that's all right!
Or has this article piqued your interest and you want to dive in? That's cool too! If you are one of those people who want to dive in more, I will put below some resources and sites to help you with your journey! Have fun and remember, stay safe, sane, and consensual!
Now armed with this knowledge, go forth and get started with your collection of bondage toys like restraints, blindfolds, ticklers, paddles and spankers and more.
Further resources about BDSM:
The New Bottoming Book and The New Topping Book by Dossie Easton and Janet W. Hardy.
The Ultimate Guide to Kink: BDSM, Role Play, and the Erotica Edge by Tristan Taormino.
Different Loving: The World of Sexual Dominance and Submission by Gloria Brame, William D. Brame, and Jon Jacobs.
Read next:
Content disclaimer:
The information in this article has been fact checked and reviewed for accuracy by Adulttoymegastore's team of content specialists and sexual wellness experts, including Sex Educator Emma Hewitt.
Adulttoymegastore does not provide medical advice, diagnosis, or treatment for illness. Any information published on this website, either by Adulttoymegastore or its authors, is not intended to be a substitute for medical advice, and you should not take any action before consulting with a medical professional.