8 Best Couples Vibrators to Use During Sex
Using sex toys with a partner during sex is the perfect way to add some extra pleasure into your life. Whether you are looking to add some vibration, extra fullness, or last longer in the bedroom, there are so many toys that can help a variety of different needs and wants, and a couples vibrator is a great option.
Couples vibrators come in many shapes and sizes. From cock rings to wearable vibrators to finger vibrators. So no matter if you are a heterosexual couple, same-sex couple, or non-binary, there is something out there to suit everyone!
Why would I want to use a couple's vibrator?
Sex toys can help you experience different types of stimulation and enhance your usual routine! Who doesn't want to add more pleasure into the bedroom?
A common misconception is that using sex toys with a partner means that you aren't satisfied. This isn't true at all! Couples sex toys can help make good sex, even better. They can increase pleasure for both partners and help you experience stimulation like never before.
The main feature of couple's vibrators is, of course, the vibration – which is something that humans can't mimic. Vibration is perfect for people who need stronger stimulation, as the vibrations can be felt deeper inside the body and in many cases help you achieve orgasm faster.
Couple's vibrators like cock rings can fit seamlessly into your sex life, while providing stimulation to erogenous areas like the clitoris that might otherwise be difficult to stimulate during penetrative sex.
In other words, couple's vibrators are an amazing tool to boost you and your partner's pleasure! Let's take a look at 8 of the best couple's vibrators to use during sex...
Finger vibrators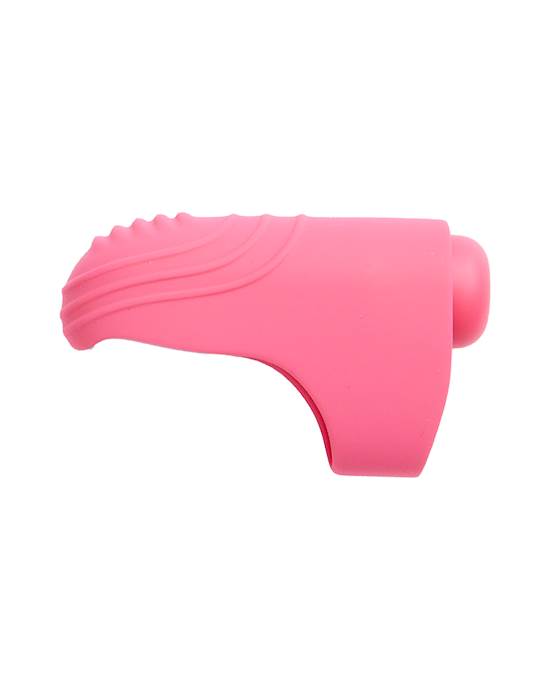 Share Satisfaction Finger Vibe$11.95Shop Now
A finger vibrator might not seem like much. But these small toys sure do pack a punch!
Finger vibrators are perfect to help stimulate any external erogenous zones. They simply slip over your finger and turn it into a vibrator! Because they are so small and compact, this makes them the perfect toy to use in the bedroom with a partner, particularly if you are new to toys and don't want anything too intimidating.
Use a finger vibrator to stimulate the clitoris, nipples, balls, perineum, and more! This one from Share Satisfaction is made with smooth silicone, and a textured tip to really enhance pleasure.
Neon Vibrating Couple's Kit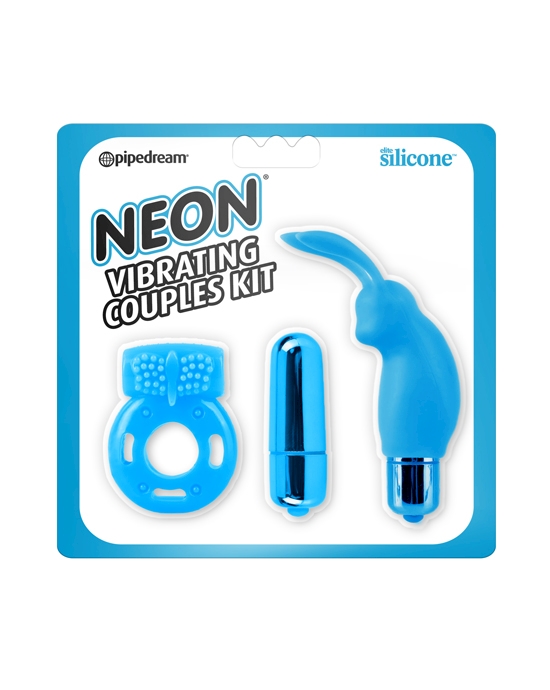 Neon Vibrating Couples Kit$19.95Shop Now
Not sure where to start? Try out a couple's kit to get a taste of everything! This Neon Vibrating Couple's Kit comes with a bunny, bullet vibrator, and cock ring, in a handy set that allows you to try different types of pleasure for a great price. A great option for beginners or those new to couple's play, the Vibrating Couple's Kit is a cute set that will add a pop of colour to the bedroom!
Vibrating strap-ons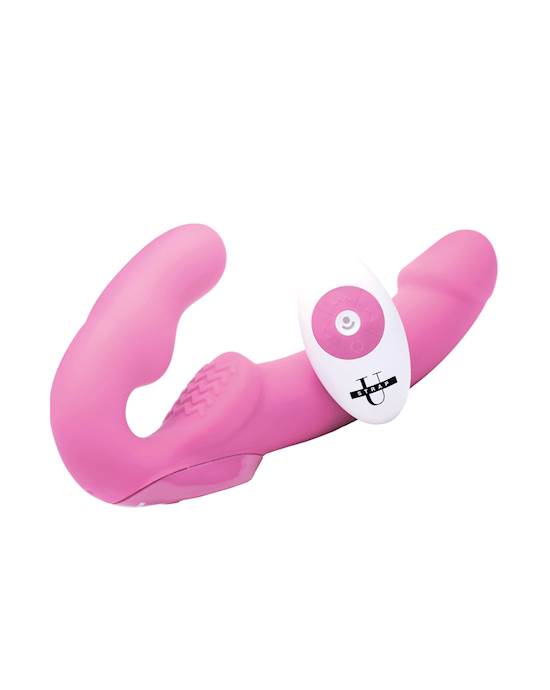 Urge Silicone Strapless Strap-on With Remote$111.95Shop Now
Strap on dildos are amazing for couple's with vulvas, or for delving into the world of pegging and anal penetration! No matter your use for a strap-on, this one is a strapless strap on with added vibration. Learn how to use a strapless strap on.
Gaia by Share Satisfaction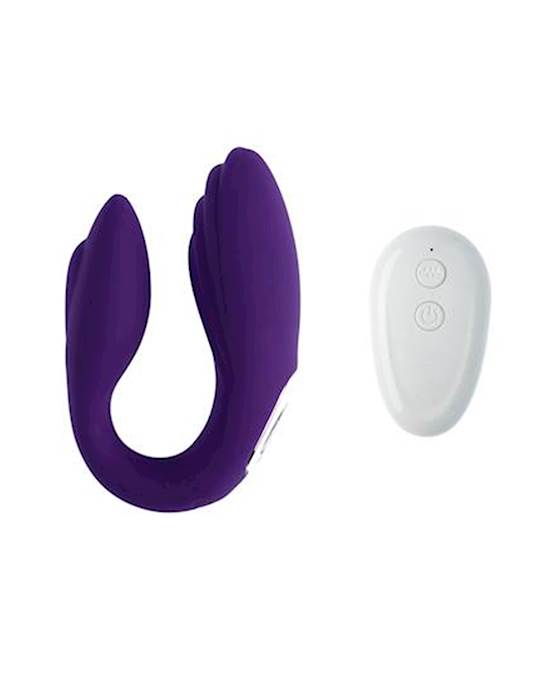 Share Satisfaction Gaia Remote-controlled Couples Vibrator$36.95Shop Now
Gaia by Share Satisfaction is a fresh take on the classic wearable couple's vibrator that many people know and love. Share Satisfaction is a new brand on the market, but they are already well known and loved for their high-quality products and unique designs!
Gaia is designed to sit with the smaller end inside the vagina, and the large end outside to stimulate the clitoris. This can be worn during penetrative sex, which can also provide pleasure for your partner without getting in the way. The smooth silicone will feel amazing against your skin and you can even use it in the shower or bath!
With 10 vibration modes, USB recharging, plus a handy remote control for changing the settings, Gaia is an amazing toy that will fit into your sex life easily.
Cock rings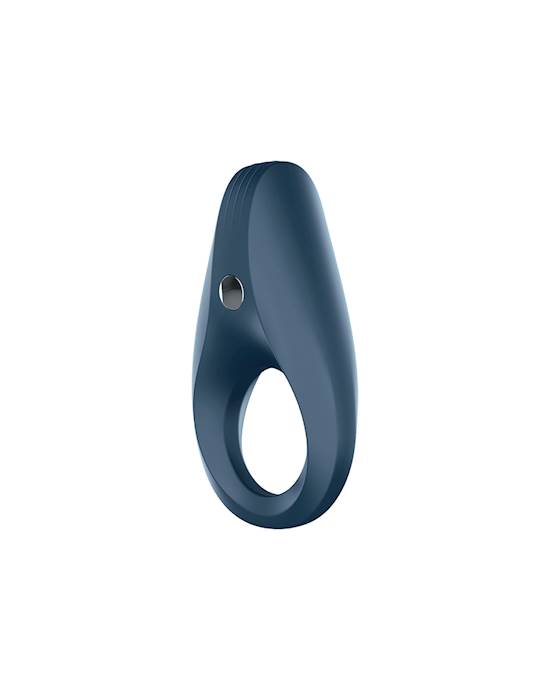 Satisfyer Cock Ring - With Stimulating Nub$31.95Shop Now
Cock rings are amazing for many reasons. Firstly, they can help to increase the size of an erection and help an erection last longer too! This is because the ring sits at the base of the penis, and traps the blood flow, helping you to last longer and feel more engorged.
Vibrating cock rings also feature vibration through a built-in vibrator or bullet vibe. This can provide extra sensation for the wearer, and also for their partner during penetrative sex – by either stimulating the clitoris or even the anus. If you don't have a penis to work with, you can also use a vibrating cock ring on your favourite dildo to switch it up.
Cock rings are another great option for those who want something that is easy to incorporate into their sex life and won't get in the way too much. Simply slip it on and away you go! To find out more, read our guide on how to put on a cock ring for your best orgasm yet.
Shaki Passion Kit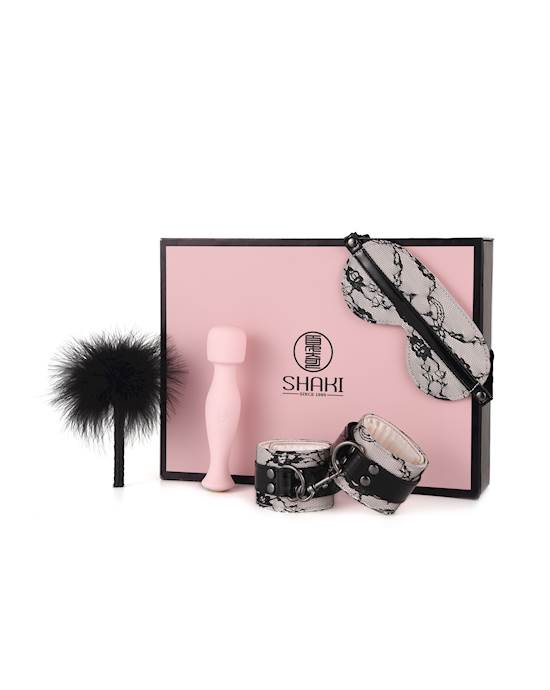 Passion Kit - Chantilly$69.95Shop Now
Indulge in a little bondage play with the Shaki Passion Kit! This is the perfect kit for couples looking to try something fun and different, and is made with material that is strong and comfortable.
Included in the kit is hand cuffs, a blindfold, a feather tickler and wand vibrator to add some restriction and buzz to your life! The pale pink looks great and is sure to add a fun flair to your sex life.
The perfect mix of a couples vibrator and bondage kit!
When starting out with bondage, it's important to set boundaries and understand what you and your partner are comfortable with. Have a safe word just in case, and always check in with each other regularly!
Moxie by We-Vibe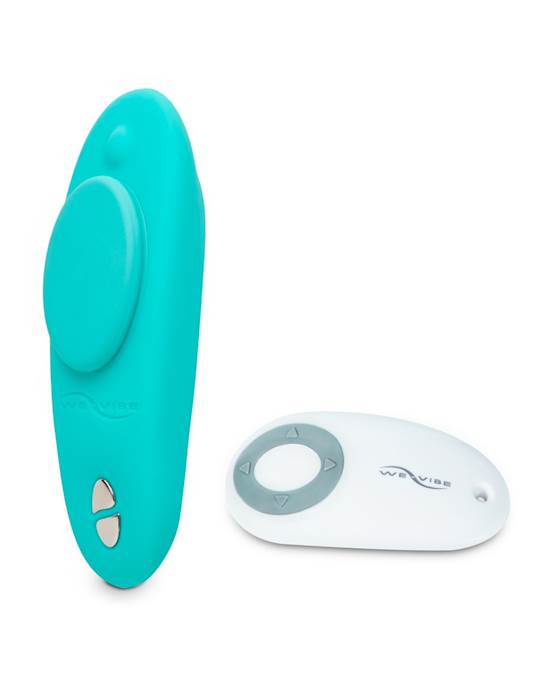 Moxie By We-vibe$93.95Shop Now
Panty vibrators can be super fun to use out in public to make date night more exhilarating! Moxie is a magnet panty vibrator, meaning that you can attach it to your favourite panties to add some extra vibration.
Let your partner be in control of the vibrations for a totally unique and exciting experience!
How to clean your couples toys
Once you're finished playing, it's vital that you clean your toys properly after use, especially if you are playing with a partner! This will ensure your toy lasts as long as possible and that any bacteria is removed.
Using a sex toy cleaner and some warm water to clean your toy, and ensuring it is dried completely before storing away, should usually do the trick – but always double check the instructions for your specific toy.
Shop sex toys for couples
Looking for something to spice things up? Shop Adulttoymegastore's range of couples sex toys and try something new together.
Learn more about couples sex toys:
Content disclaimer:
The information in this article has been fact checked and reviewed for accuracy by Adulttoymegastore's team of content specialists and sexual wellness experts.
Adulttoymegastore does not provide medical advice, diagnosis, or treatment for illness. Any information published on this website, either by Adulttoymegastore or its authors, is not intended to be a substitute for medical advice, and you should not take any action before consulting with a medical professional.