We get asked this question a lot. And to be honest the answer isn't that straightward. Generally, no - using a silicone lube with a silicone toy isn't a good idea.
BUT - silicone toys and lube made from "high quality" ingredients shouldn't experience compatibility issues.
Water based lubricant is the most common and most widely available type of lubricant. Their main feature is that they are smooth and slick, not sticky and messy like silicone and oil-based lubricants tend to be.
One disadvantage of waterbased lubricant is that they dry out a lot quicker than other lubricants.
But waterbased lube is safe to use with condoms and any sex toy. It's suitable for all types of sex including anal and it's easy to clean up.
Some people prefer silicone lube because it's less "wet" and it lasts longer.
Due to silicone not being able to be absorbed or evaporate, it lasts a very long time and a little bit goes a long way.
As silicone cannot be washed away via water, it is the perfect lube if you are wanting to have sex in the shower or submerged in water.
Hybrid lubricants typically consist of a primarily waterbased lube with a little bit of silicone lube added to create a product that feels unique and 100% amazing!
Perfect if you enjoy the slippery sensations that waterbased lubricants provide, but would prefer a lubricant that doesn't dry out as fast as pure waterbased lubricants do.
Hybrid lubricants give you the best of both worlds with its smooth feel and long-lasting properties of silicone lubricant and the easy to clean and water-soluble properties of a waterbased lubricant.
In short: Use silicone with silicone only if waterbased lube isn't an option. And only if you know your toy is a very high quality. Wash it off immediately after use - and wash it really well.
If you can't do that - don't use it!
Here are our best silicone lubes
Uberlube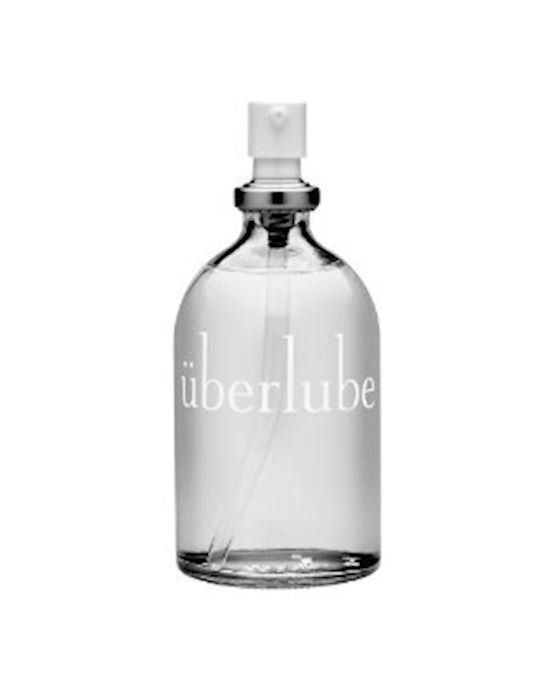 Uberlube Luxury Lubricant 50ml$22.95Shop Now
Uberlube silicone lubricant has been designed so that it helps to enhance the experience of sex not just allow you to stay wet for longer.
Instead of just being slippery, the uberlube formula helps to transfer sensation while reducing friction helping couples feel closer and free from barriers.
System Jo Silicone Lubricant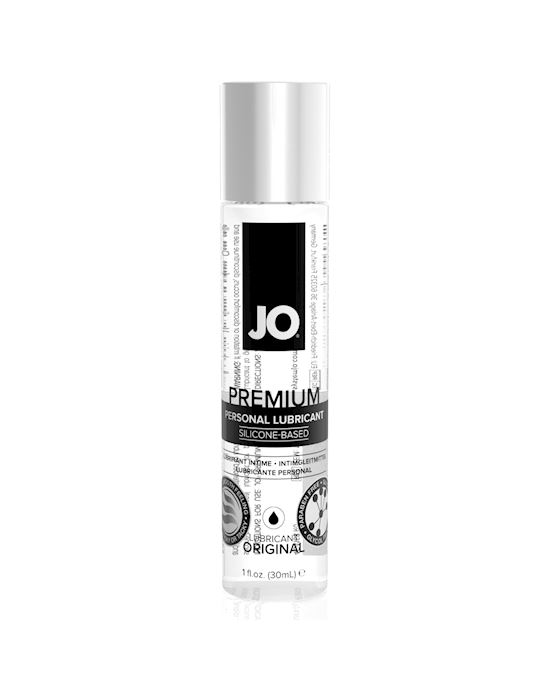 System Jo Silicone Lubricant 30 Ml$10.95Shop Now
Our top selling JO Premium silicone lubricant is made with the finest quality pharmaceutical grade silicone on the market. Enhance your sensual comfort with this pure, long lasting glide that's never sticky or tacky.
Wet Stuff Secrets 250g Pump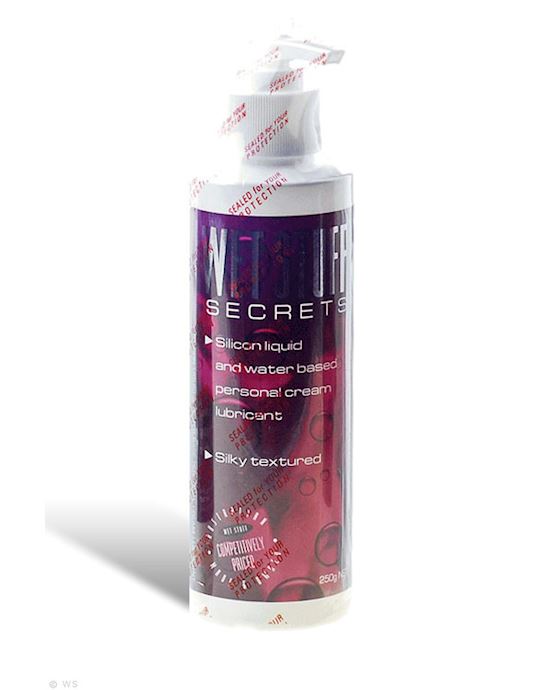 Wet Stuff Secrets 250g Pump$12.95Shop Now
Wet Stuff Secrets is a silicon based sorbolene cream that has been developed for use with condoms.
If you like creams you'll love Wet Stuff Secrets. It's creamy texture will slowly disappear into the skin leaving a satin texture. It is a long lasting lube but you need to use a little more than long lasting water based lubes.
Our best waterbased lubricants
Wet Stuff Gold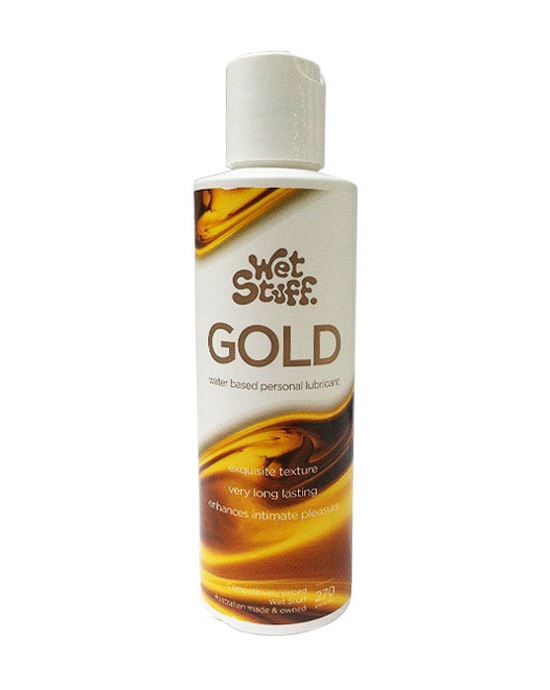 Wet Stuff Gold 270g Cap Top$9.95Shop Now
Wet Stuff Gold is an extra-long lasting water-based lubricant. It has a delicious and slightly warming sensation on contact with the sensitive parts of your body and has a very silky texture. It is designed so it never drys out and is a low irritant.
Cosmo Liquid - Water Based Lubricant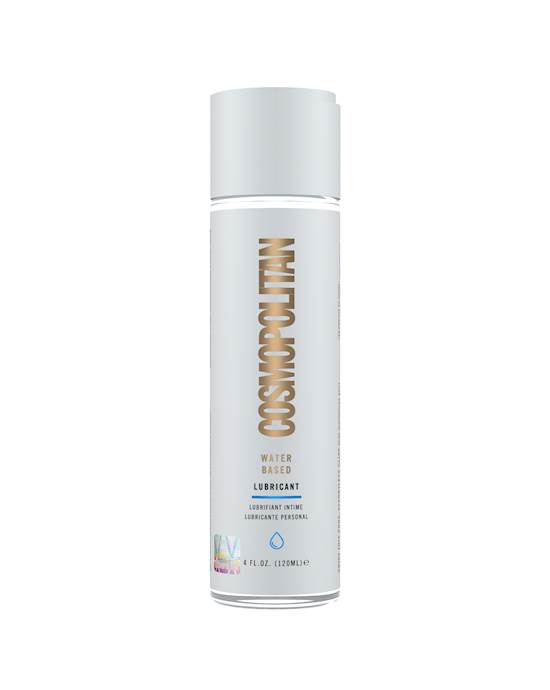 Cosmo Liquid - Water Based Lubricant $13.95Shop Now
Enjoy this pure, effortless glide that maximises your sensual experience and enhances your orgasms without taking away from the erotic intimacy experienced with a partner! Specially formulated for sensitive skin, it feels natural, light and slippery, designed for easy, comfortable sex.
System Jo H2o Lubricant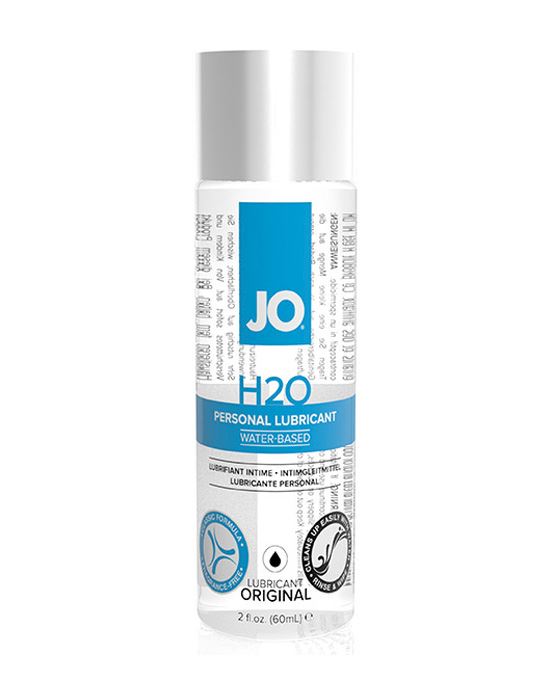 System Jo H2o Lubricant 60 Ml$7.95Shop Now
JO H2O is made from the finest pharmaceutical grade ingredients on the market. Enhance your sensual experience with this pure, longer lasting glide that never gets sticky or tacky.
Want more?
Adulttoymegastore is an online retailer of sex toys and lingerie with fast and discreet shipping worldwide. ATMS was opened in 2009 and is still proudly New Zealand owned and operated, with over 10,000 products from more than 45 brands to choose from! We take great pride in providing the best products to thousands of happy customers, and have many benefits such as a loyalty program, free samples, and personalised notes.
Adulttoymegastore has a huge range of sex toys including vibrators, dildos and cock rings for every occasion! With fast, 100% discreet shipping, and price guarantee, ATMS has everything you need to make good sex, great!