Why is waterbased lubricant so great? Well! Let me tell you why. Water based lubricant is the most common and most widely available type of lubricant. The reason why is it's generally smooth and slick. It's not sticky and messy like some silicone and oil-based lubricants can be.
Because water-based lubricant is water-soluble, it's really easy to clean up! It washes off skin and clothing with a little warm water and soap, it also won't stain if it spills on your clothing or bedding.
The only thing that's not so great about water-based lubricant is that it can dry out a lot quicker than other lubricants. That means it's not that great for anal sex, or really long play sessions unless you regularly reload your lube.
It's also safe to use with condoms and silicone sex toys (silicone lube can't be used with silicone sex toys).
Here are our nine favourite water-based lubes.
1. Wet Stuff Gold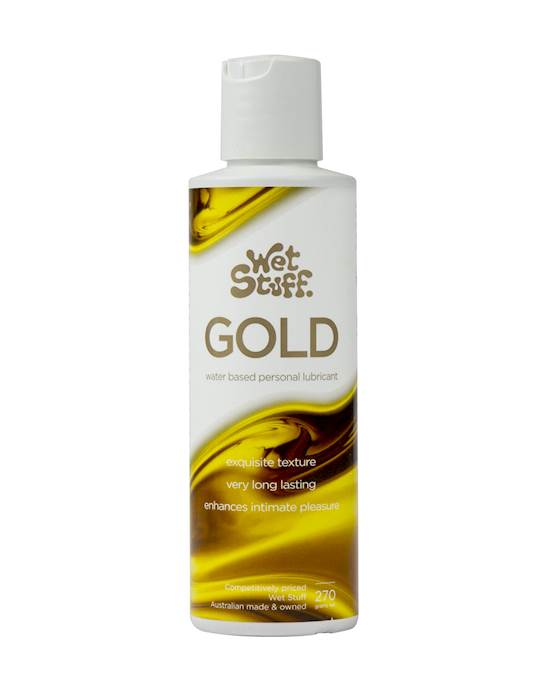 Wet Stuff Gold 270g Cap Top$9.95Shop Now
Wet Stuff Gold is popular for a reason. It's an extra-long lasting water-based lubricant which is fairly unique. It is free from perfumes, colourings and oils, and won't harm or stain fabrics. And it's safe for use with condoms and sex toys.
2. System Jo H2o Lubricant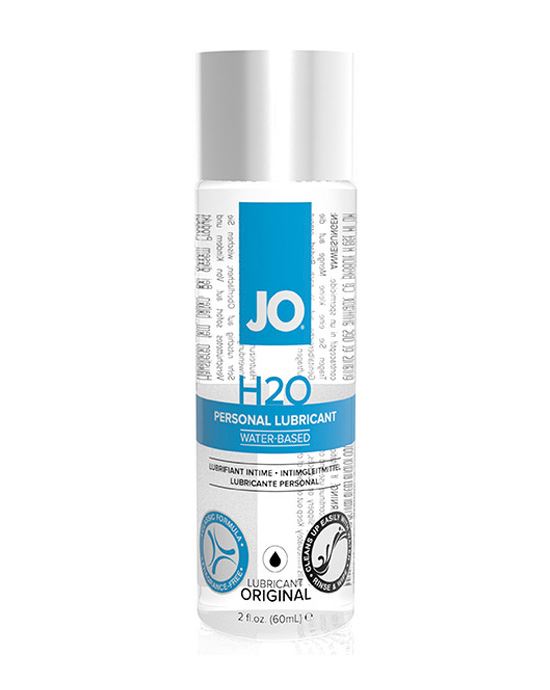 System Jo H2o Lubricant 60 Ml$7.95Shop Now
This is a great water-based lube that feels just like silicone. JO H2O is made from the finest pharmaceutical grade ingredients on the market. Enhance your sensual experience with this pure, longer lasting glide that never gets sticky or tacky.
3. Intimate Earth Hydra Water Based Glide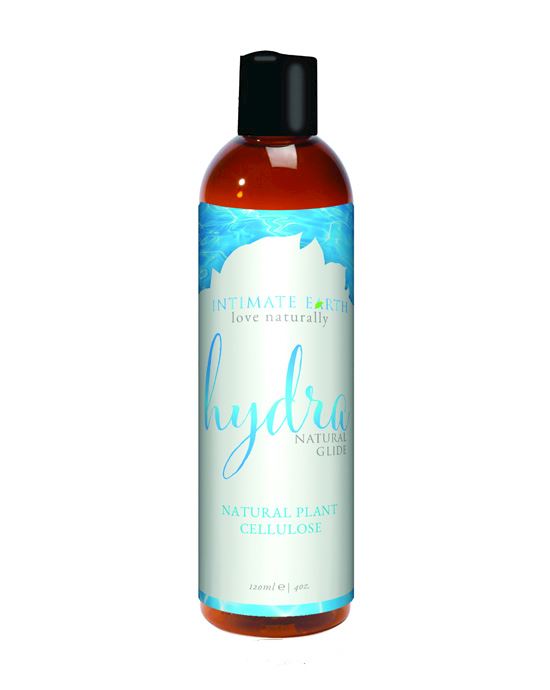 Intimate Earth Hydra Water Based Glide$12.95Shop Now
Hydra is a premium, paraben-free, glycerin-free, water based formula blended with natural plant cellulose. Enhances the sense of pleasure, giving silky smoothness to all intimate experiences. Hydra has no smell or taste, is safe to ingest and fully organic.
4. Cosmo Liquid - Water Based Lubricant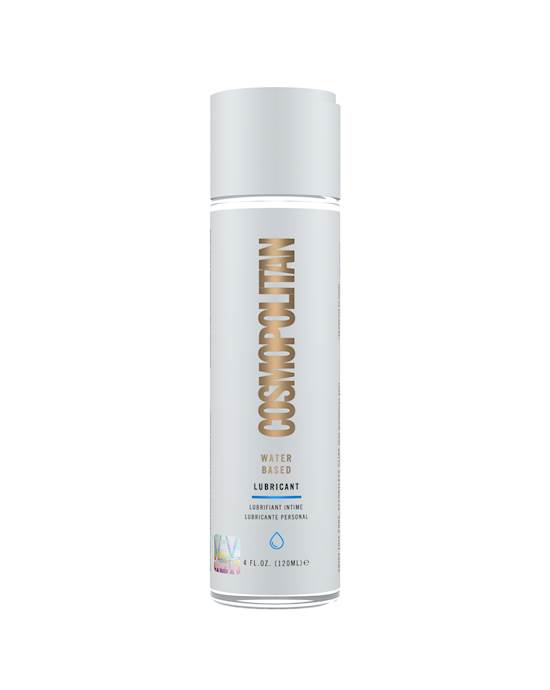 Cosmo Liquid - Water Based Lubricant $13.95Shop Now
Enjoy this pure, effortless glide that maximises your sensual experience and enhances your orgasms without taking away from the erotic intimacy experienced with a partner! Specially formulated for sensitive skin, it feels natural, light and slippery, designed for easy, comfortable sex.
This lubricant acts as a supplement to the body's natural lubrication and is compatible with natural rubber latex and PI based condoms; it is not compatible with PU based condoms.
5. We-vibe Lube Water-based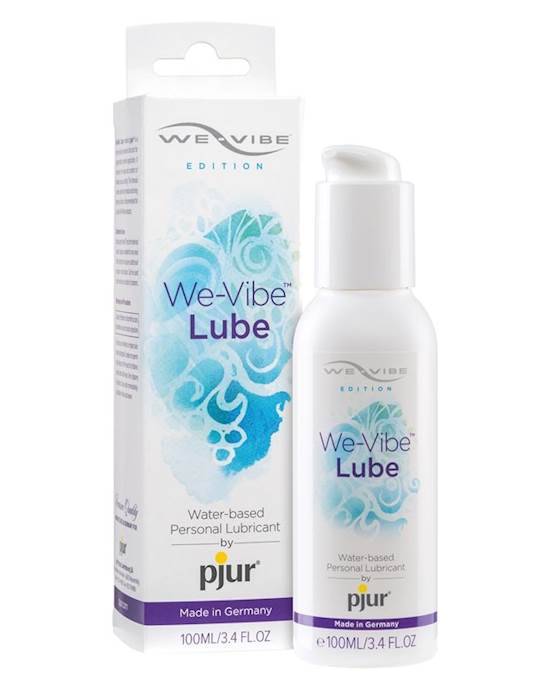 We-vibe Lube Water-based - 100ml$17.95Shop Now
Developed by pjur in collaboration with adult toy specialists We-Vibe, this Premium water based personal lubricant has been specially crafted for all of your We-Vibe toys!.
This glide is special in the fact that it provides additional moisture which makes play time as smooth as possible while moisturising the skin. It is long lasting and ensures a comfortable play time while exploring your pleasure spots.
6. Mood Glide Water-based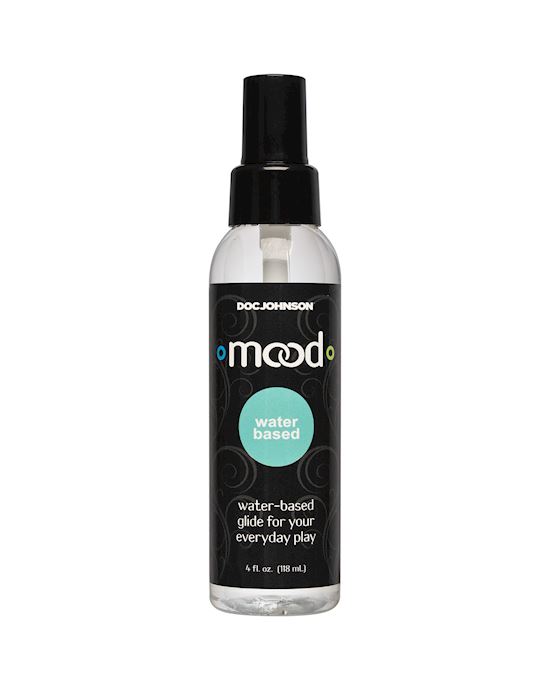 Mood Glide Water-based$6.95Shop Now
A great multipurpose water-based lube that can be used during sex with a partner, and with any type of material and toys. It's part of the popular line of Mood Lubes, by Doc Johnson.
7. Four Seasons Nude Lubricant
Four Seasons Nude is a clear, cool, natural feeling water based lubricant which is long lasting, increasing sensitivity for both you and your partner.
8. Swiss Navy Water Based Lubricant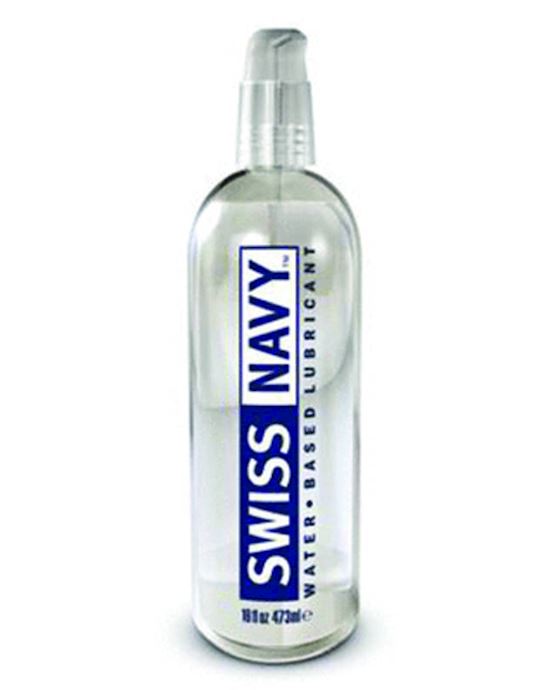 Swiss Navy Water Based Lubricant 16oz 473ml$46.95Shop Now
An easy to use, slick, soft feeling water-based lube that gives you everything you need and nothing you don't.
Want more?
Adulttoymegastore is an online retailer of sex toys and lingerie with fast and discreet shipping worldwide. ATMS was opened in 2009 and is still proudly New Zealand owned and operated, with over 10,000 products from more than 45 brands to choose from! We take great pride in providing the best products to thousands of happy customers, and have many benefits such as a loyalty program, free samples, and personalised notes. Adulttoymegastore has a huge range of sex toys including vibrators, dildos and cock rings for every occasion! With fast, 100% discreet shipping, and price guarantee, ATMS has everything you need to make good sex, great!