Is an enema necessary for anal sex?
Is an enema necessary for anal sex?
Anal sex isn't everyone's cup of tea – and that's totally okay! But maybe you've just starting toying with the idea, or are keen to introduce a little bit of anal play into the bedroom. Whether you're looking to enter the backdoor realm alone, or with a partner, it can seem pretty daunting at first!
You no doubt have a lot of questions and concerns about the idea. From pain to clean up, there are a lot of things to consider, and you don't want to be unprepared! One of the biggest concerns for people when trying anal for the first time, is hygiene.
Should you clean beforehand? And how do you clean yourself? Unfortunately, this can often be a taboo topic – but we're here to answer your burning questions!
Why is hygiene so important?
If you don't clean properly before anal sex, the chances of there being some mess before, during, and after is definitely increased. Unfortunately even a thorough cleaning might not do the trick as well as you'd like it to! So if you're worried about the mess, then cleaning correctly will help ease your mind.
Bacteria can also spread very easily through anal play, so keeping clean is kind of essential to ensure everything is as hygienic as possible! This will keep you and your partner safe and avoid any infections or nasties.
But even after a thorough cleaning, you may still experience a little bit of mess during anal play. That's totally normal and nothing to be ashamed about! Make sure you lay a towel under you for easy clean-up, and keep some tissues or wipes nearby to help out as well. If this is your first time experiencing anal play with a partner, and you're a little nervous about encountering a 'surprise', just be honest with them! Chances are they have the same worries and you can reassure each other that it's okay!
What is an enema?
Enemas, or anal douches, are designed to introduce a stream of water into the anus. Once this has entered the body, it is then pushed out again, taking any particles along with it for the ultimate clean! You might think that having a shower is enough - but these sexual hygiene products help to take it to the next level.
There are several different types of enemas that you can buy. The most popular type, is the bulb!
Bulb Enemas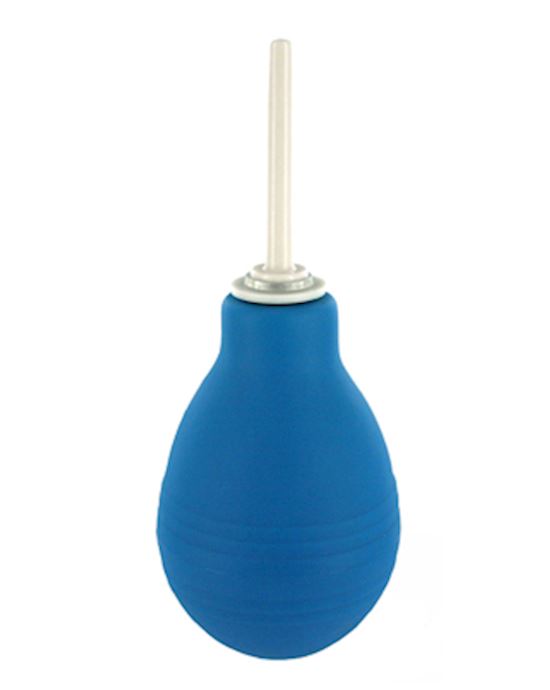 Cleanstream Enema Bulb$17.95Shop Now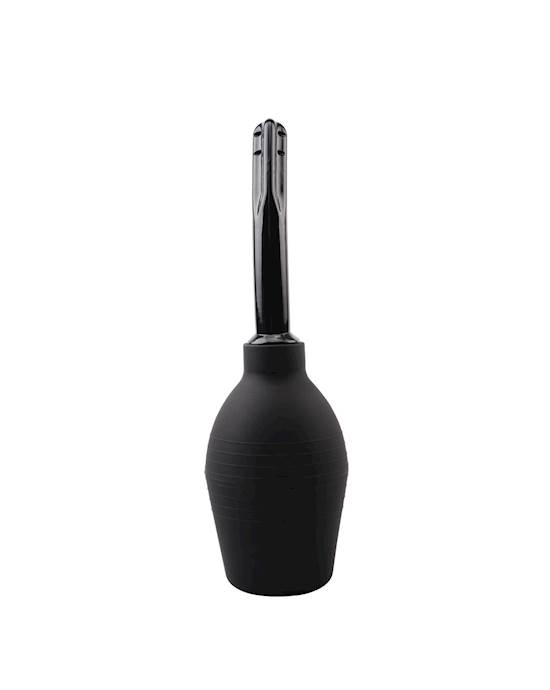 Booty Cleanser$20.95Shop Now
These are super easy to use – just fill the bulb with warm water, insert the nozzle into the anus and gently squeeze the bulb. You can get bulbs with larger nozzles and some with smaller nozzles, depending on the depth of cleaning you require. These enemas are super easy to use, even for beginners, and are a great way to clean everything before anal!
Water Bag Douches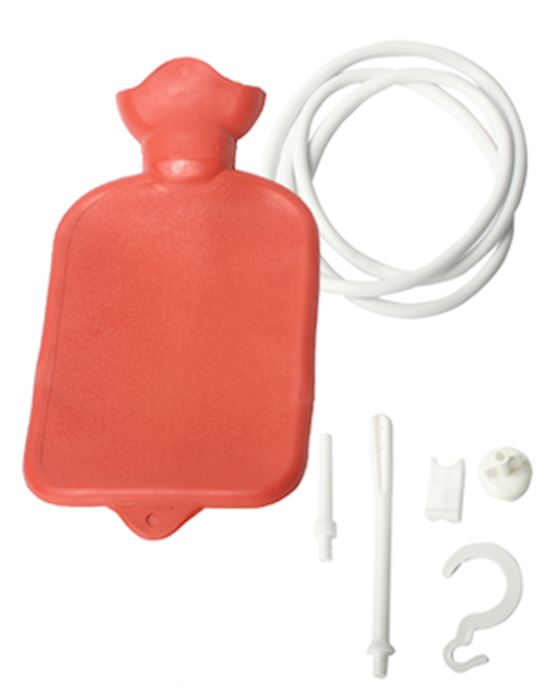 Cleanstream Water Bottle Douche Kit$48.95Shop Now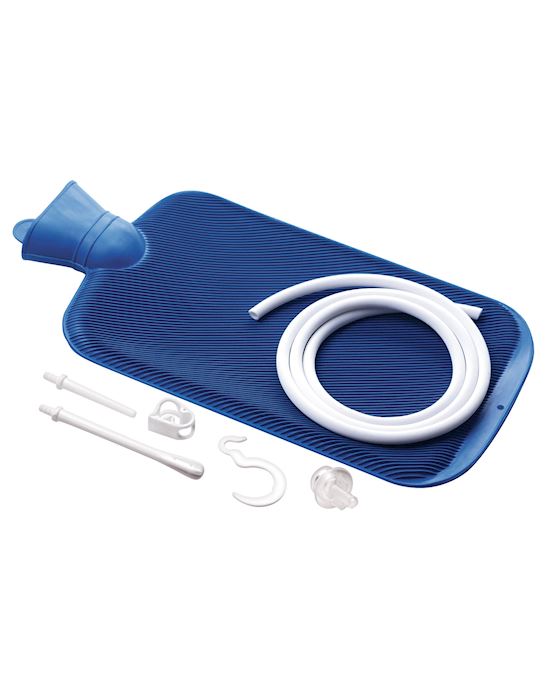 3 Quart Cleanstream Water Bottle Cleansing Kit$41.95Shop Now
Another type you can find are water bag douches! They might sound a little intimidating, but these are great for giving you peace of mind with a thorough cleaning! The bag is filled with water and placed up high, for example around your shower head, and the nozzle is inserted into the anus. If you're looking for something that is portable and a little more advanced than a bulb enema, then a water bag douche might be just the option for you!
Shower Douches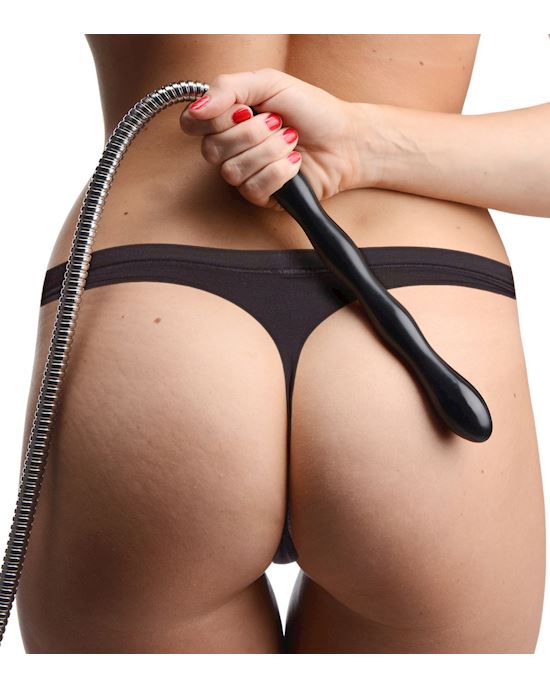 Aqua Shot Deep Shower Enema Cleansing System$48.95Shop Now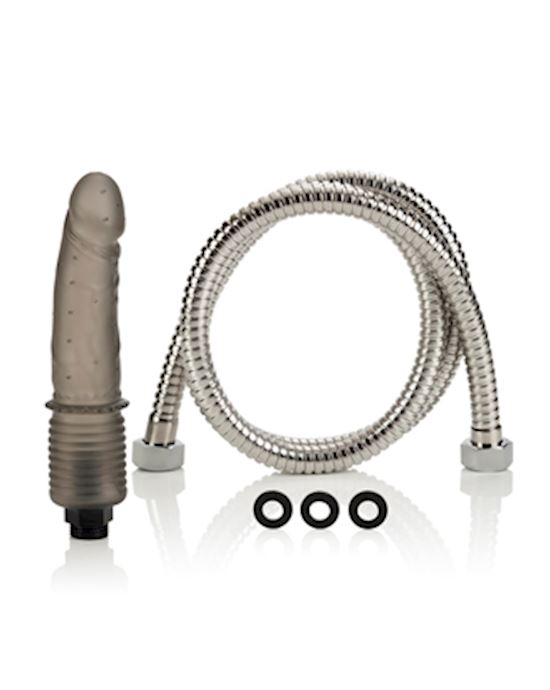 Colt Shower Shot Anal Douche$60.95Shop Now
You can also purchase enemas that attach to your showerhead for a more thorough cleaning! The great thing about shower douches is that they help provide a consistent flow of water, and they can give a deeper clean due to increased water pressure.
These are best suited to those who are a bit more experienced as they can be inserted deeper – so perfect if you're looking for the next step up and a totally clean rear end!
Are enemas necessary?
Now that you know the ins and outs of enemas and anal douches, you might already be pretty set on the idea of purchasing one ahead of your anal adventures. While we would recommend an enema or anal douche, especially for first timers who might be a little uncertain, you don't 100% need one for practising anal play!
Just make sure you have been to the bathroom beforehand, have had a shower, cleaned up with a wipe and keep a towel down for any mess that might occur. As you get more experienced with anal play, you might like to introduce an enema further down the line – but at the end of the day, it's totally up to you and your partner! Everyone is different, so find what works for you best and stick to it.
Want more?
Adulttoymegastore is an online retailer of sex toys distributing across New Zealand, Australia and the USA. ATMS was opened in 2009 and is still proudly New Zealand owned and operated, with over 8,000 products from more than 45 brands to choose from! We take great provide in providing the best products to thousands of happy customers, and have many benefits such as a loyalty programme, free samples with every order, and personalised notes.
Adulttoymegastore has a huge range of sex toys including vibrators, dildos and cock rings for every occasion! With fast, 100% discreet shipping, and price guarantee, ATMS has everything you need to make good sex, great!