Introducing Your New Obsession - Share Satisfaction's Coco
As I'm sure a lot of us can relate to, living in a shared house with multiple flatmates, it's hard to get in the zone when your toys make your bedroom sound like an airport. And while we are a sex-positive flat, there is something nice about knowing your privacy is not going to be compromised by a super noisy toy. Boasting smart controls and whisper-quiet vibrations, I was eager to get my hands on Share Satisfaction's Coco and put it to the test myself. 
Who - or what? - is Coco? 
Share Satisfaction's Coco is a discreet suction vibrator small enough to fit snugly in your hand. Latex free and made with body-safe silicone, this waterproof toy has three raised buttons for complete control over 10 levels of increasing vibration. Ideal for clitoral stimulation, the circular-shaped suction head is perfect for exciting other areas of the body too, like the nipples or head of the penis.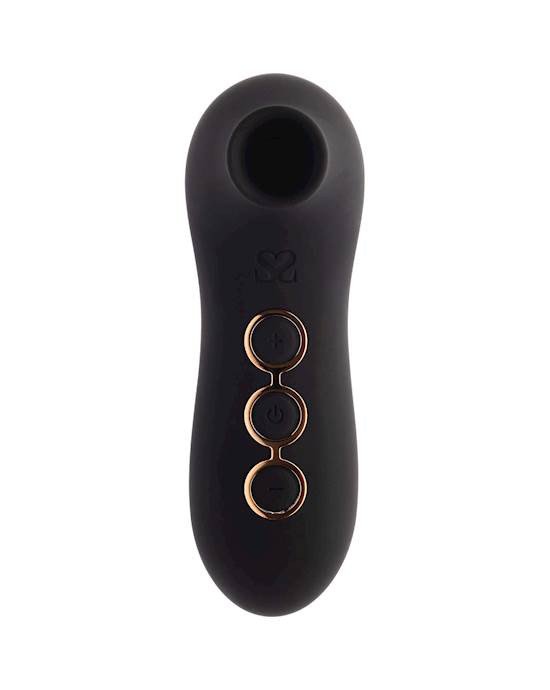 Share Satisfaction Coco Suction Vibrator$31.98Shop Now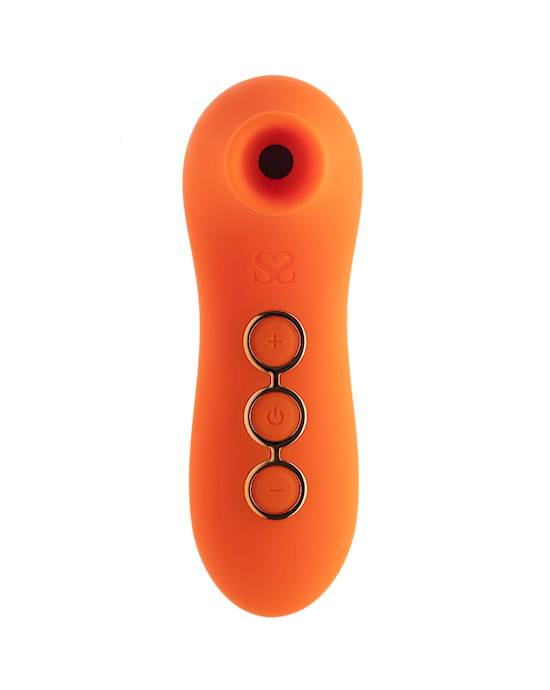 Share Satisfaction Coco Suction Vibrator$31.98Shop Now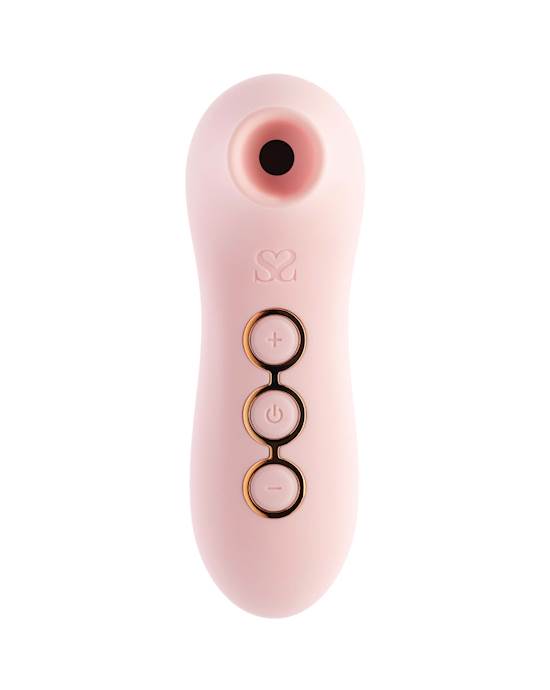 Share Satisfaction Coco Suction Vibrator$31.98Shop Now
How does Coco work?
Coco has three raised buttons bordered with gold for easy access - decrease power, power on/off, and increase power. Simply hold the power button down for two seconds and the vibrator will turn on. The levels of intensity can be easily changed by the + and - buttons, and the vibrator can be placed in an array of positions that will have you melting into a golden orgasm (or three). The circular head of the toy creates a gentle pulsing sensation that feels like a light suckling on the body. 
So how do you use it?
As with any silicone toy, pair it with your favourite water-based lube for a silky and sensual experience (Remember, silicone toys and silicone lube are not compatible!). My favourite way to use this toy is lying on my back with the handle of this toy pointed back up towards my navel. This leaves your other hand free to explore pleasure in other areas of your body, or a partner's. Other honourable mentions include doggy (alone or partnered), lying face down, and lying back against a stack of pillows. 
I love G-spot stimulation while using a clitoral toy and this toy is small enough to slip between two bodies or use with only one hand if you're preoccupied with the other. Try pairing it with your favourite penetrative toy for a whole other level of amazing - my favourite to pair with this is Satisfyer's Vibes Yummy Sunshine. 
I will say keep an eye on where the lube goes when applying in the heat of the moment as Coco proves to be quite slippery if you over-apply (applying lube in the dark has some drawbacks). Because of the soft silicone head, I found this toy easy to use in a multitude of different positions, and if it's bumped during sex or moving around it's not painful or distracting. 
This toy is also waterproof to IPX7, so don't hesitate to take it in the shower or bath. The warm water combined with the gentle pulsations creates a delicious experience you'll be wanting to repeat again and again.
So, is it worth it?
When Adulttoymegastore gifted me this toy I had high hopes as it is advertised as a gentler intensity than other high-powered suction toys on the market. I've tried several types of suction toys over the years, the most famous of this collection undoubtedly being the Satisfyer Pro 2. While I enjoyed the SP2. I did find it overstimulating at points, which means I don't always want to reach for it as I know it will be too high-powered, or too bulky for use in partnered sex. Coco proved to be a pleasurable middle ground, where I can turn it right up if I want, but the lower levels are gentler and less intense with a more gradual build-up. 
I think it's one of those toys you can come back to again and again and try in a whole bunch of new and fun ways. It's a great stepping stone into suction toys without the power of the toy being overwhelming. 
I also like that it comes with a little black bag for easy storage - perfect for weekends away or taking along with you on a night out. Even though ATMS was kind enough to give this toy to me for review, I honestly wouldn't hesitate to spend money on this product because it is perfect for what I want in a toy - discreet, strong but not overpowering, and USB rechargeable. 
It also is really quiet - a fact my flatmates and I are equally glad for. Now we just have the noise of the regular Wellington airport to listen to.
If you're someone looking for your first suction toy or find higher-powered toys a bit too much, this is the perfect little toy for you! 
Content Disclaimer:
The information in this article has been fact checked and reviewed for accuracy by Adulttoymegastore's team of content specialists and sexual wellness experts, including Sex Educator Emma Hewitt.
Adulttoymegastore does not provide medical advice, diagnosis, or treatment for illness. Any information published on this website, either by Adulttoymegastore or its authors, is not intended to be a substitute for medical advice, and you should not take any action before consulting with a medical professional.
For more product examples - shop all our
sex toys
here.