The Ultimate Guide to Cleaning and Storing Your Sex Toys
Whether you are playing with a partner or enjoying some solo time, ensuring your sex toys are properly cleaned before and after use is essential for safe and healthy play. Bacteria from bodily fluids and skin can linger on toys and lead to infections if not adequately washed.
Cleaning your sex toys might seem as simple as rinsing them under water for a couple of seconds – but there is a bit more to it. Sex toys come in an array of materials and it important to know what you are playing with! Different materials require different cleaning methods, so we have created a quick clean and store chart to refer to:
Refer to our Sex Toy Material Guide to find out more!
Porous VS non-porous:
Non-porous:
As a general rule we recommend non-porous toys over porous ones when possible as they are able to be fully sterilised after use.
Non-porous toys can be cleaned with warm soapy water or with your favourite toy cleaner. If your toy does not have a motor and is made from 100% silicone, borosilicate glass, or steel, you can even boil it or put it in the top rack of your dishwasher.
Non-porous materials include: Silicone, Stainless Steel, Glass, ABS Plastic
Porous:
Porous toys are typically softer in texture and have a shorter life. These toys have tiny (not visible to the eye) holes that can harbor dirt and bacteria even when thoroughly cleaned. Porous toys are best cleaned with warm water and soap, or a toy cleaner. Always ensure these toys are fully dry before storing in a cool, dry area out of direct sunlight.
Porous toys should be discarded after 8-10 months or whenever you notice tearing in the material or discolouration.
Porous materials include: TPR/TPE, PVC, Jelly, Real-Feel/ Cyber Skin.
Wrap it:
When sharing a porous sex toy with a partner, it is recommended to use a condom as these toys cannot be fully santisied. A condom is not required during solo play with a porous toy given that you are intensively cleaning the toy between each use.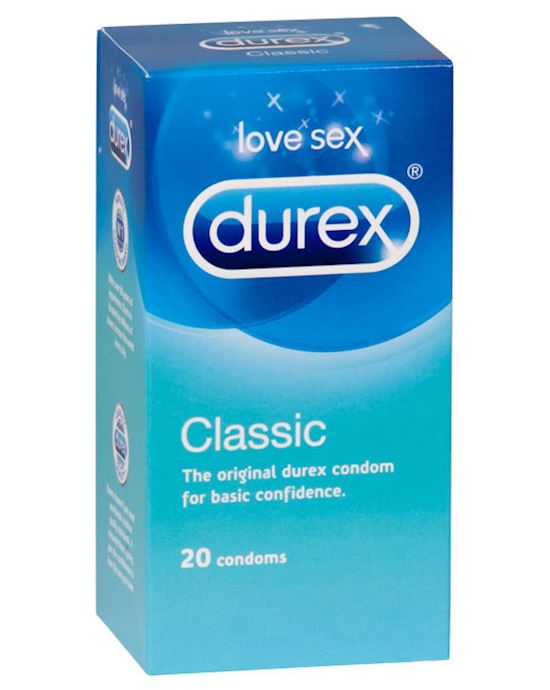 Durex Classic Condoms 20pk$13.95Shop Now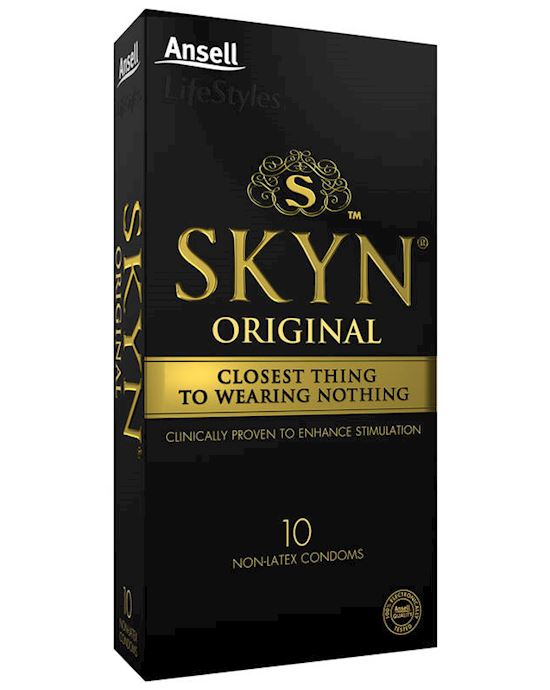 Ansell Lifestyles Skyn Non Latex Condoms 10s$10.95Shop Now
Cleaning Methods:
With this in mind, let's check out a couple of different cleaning methods!
Boiling:
Before boiling your non-porous sex toys, give them a quick surface clean to get rid of any bodily fluids. Place your toy in a pot of boiling water for three to five minutes, ensuring they are fully submerged. We recommend placing a dishcloth in the pot for a bit of padding as your toys might start bouncing around in the pot - this will help prevent any cracks or damage to the material.
Once your toy is nice and boiled, remove it with a pair of tongs and allow it to cool. Do not place your toy under cold water as this temperature change can distress the material.
Never boil motorised sex toys.
Dishwasher:
Another cleaning option for non-porous toys is to run them through the dishwasher. This method will give your toys a good clean but is not as effective as boiling your toys.
Once again, do not put motorised sex toys through the dishwasher unless you intend on breaking them! Give your toys a quick rinse before placing them on the top rack of your dishwasher before running your dishwasher on the sanitise cycle. Do not use dish soap or dishwashing liquid when cleaning your sex toys as this can leave a residue.
UV Bag:
If you are feeling particularly bougie, then splurging on a UV pouch is a great option. These travel friendly tools use UV light to sterilise and eliminate various pathogens, bacterial propagules, spores, fungi, and viruses. These bags disinfect toys but do not clean them, so it is important to give your toys a quick rinse beforehand.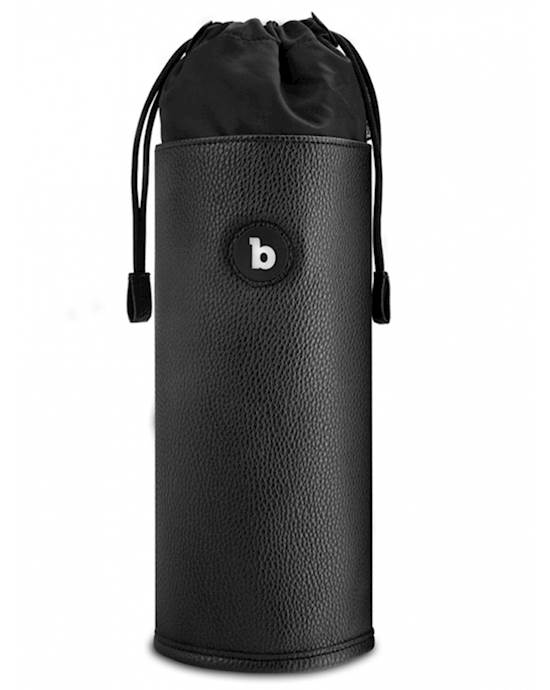 B-vibe Uv Sanitizer Pouch$145.95Shop Now
Toy cleaners:
As much as we love using a bit of warm water and soap, using a sex toy cleaner is quick, efficient and formulated specifically to care for your toys. Toy cleaner can be used on both porous and non-porous toys. Simply apply a couple of sprays or pumps of your favourite cleaner to your toys and let it sit for 60 seconds. Then rinse or wipe clean with a damp cloth to get rid of any residue.
If your sex toy cannot be submerged in water or is non-rechargeable battery operated then you should take extra care during this process. Remove all batteries before cleaning. nstead of rinsing your toy, simply wipe it down with a damp cloth, avoiding the battery and charging ports.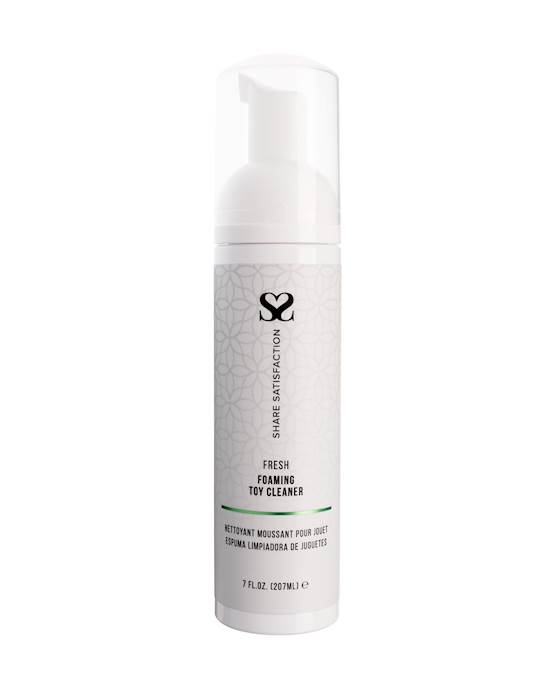 Share Satisfaction Foaming Toy Cleaner - 207ml$13.95Shop Now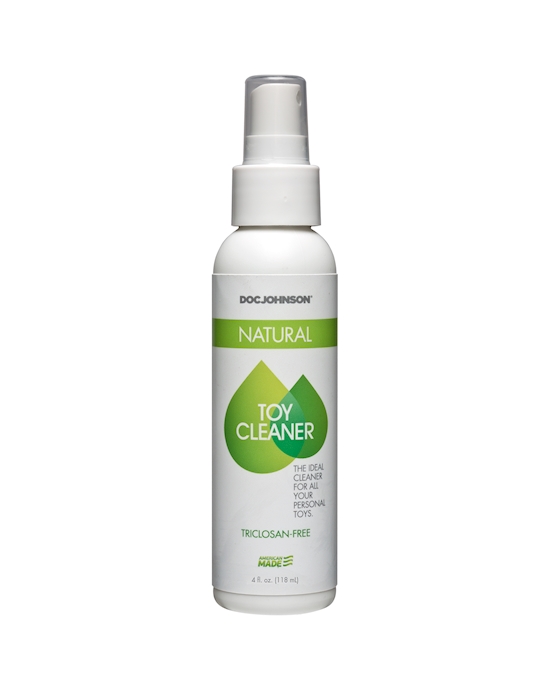 Natural Toy Cleaner$6.95Shop Now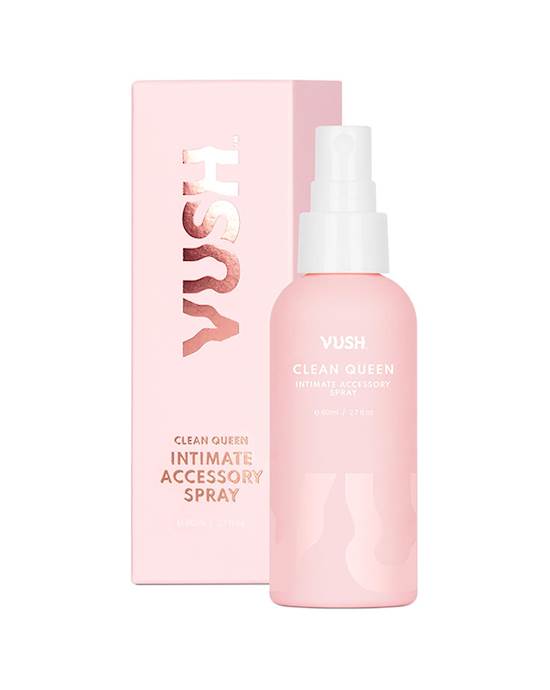 Vush Clean Queen Accessory Spray$9.95Shop Now
Leather:
We have added a special segment for leather as it requires a slightly different cleaning method than other materials. Whether it be a paddle or any form of kink wear, leather requires a bit of extra TLC to keep it in top condition.
Leather is a porous material which makes cleaning it a touch more difficult. But it is still super important to give a good clean to prolong its life and to ensure it is safe to use. The best way to clean leather is to give it a 'spot clean' with warm water and mild soap. Alternatively, you can use a leather cleaner to get rid of bacteria and give your toys a nice conditioning.
Masturbators:
Porous masturbators and strokers take an extra bit of care to keep them in good condition. If not cleaned properly, masturbators can become mouldy… and nobody wants that!
After use, thoroughly rinse your masturbator with warm water. After a good rinse apply a few squirts of toy cleaner on the inside and outside of the toy. Let the toy cleaner sit for a minute before washing it off. Lay your toy on a clean cloth and allow it to air dry completely - flip it inside out if needed. Refreshing your masturbator with refresh powder is a crucial step in keeping it feeling soft and fresh.
It is important to note that some masturbators are intended for single use only and therefor should be disposed of accordingly.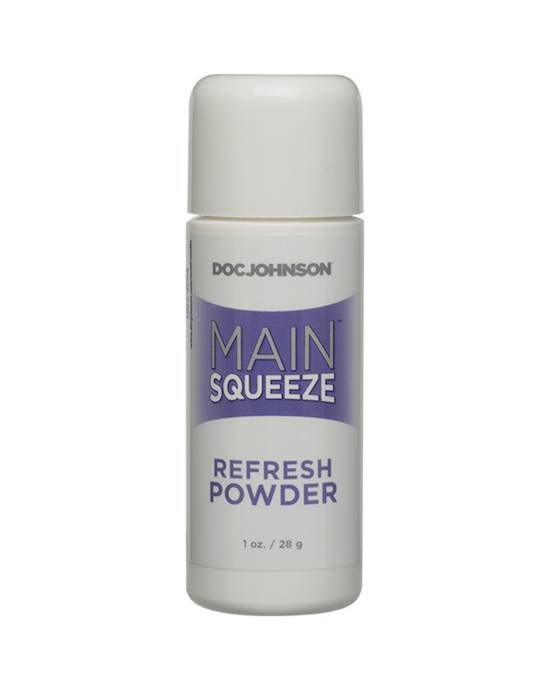 Main Squeeze - Refresh Powder $6.95Shop Now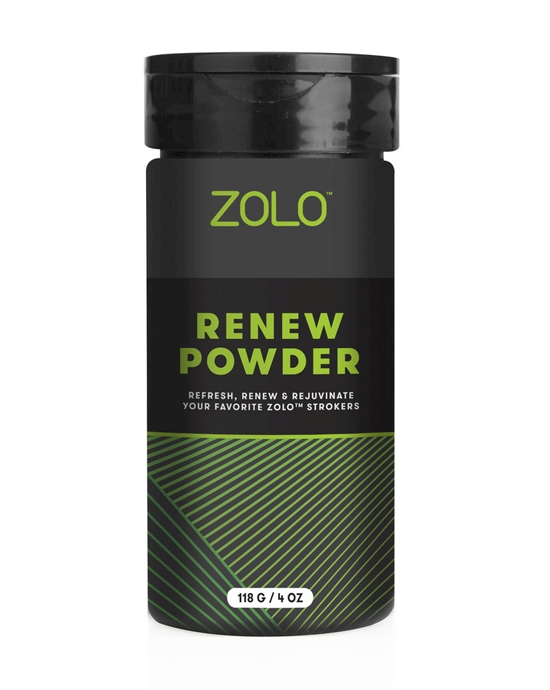 Zolo Renew 4 Oz. Powder$13.95Shop Now
Drying:
Drying your sex toys is relatively simple. You can either let them air dry on a drying rack or you can wipe them down with a clean towel. We do not recommend using any form of heat e.g. a hairdryer, to speed up the process. By drying your toys completely, you will prevent both dust and bacteria from building up on the toy.
Storing:
Storing your sex toys correctly is the final step in keeping them in tip top condition. After you have dried your toys, it is time to consider where you are going to store them. To stop your toys from collecting dust we recommend keeping your toys in their original box, a storage bag or sotrage box.
Storage Bag
Storage bags are a cost-efficient way to safely store your sex toys. These bags help protect your toys and stop them from collecting dust. Once you put your toy into its own cloth bag you can tuck it away somewhere safe.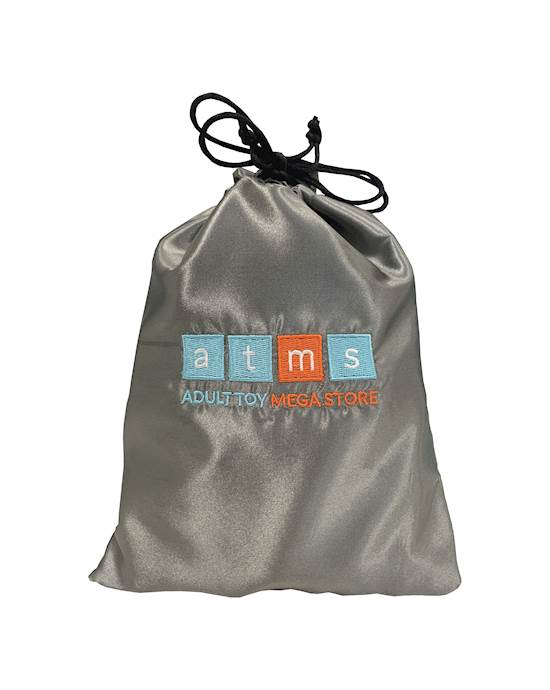 Padded Small Toy Storage Bag $6.95Shop Now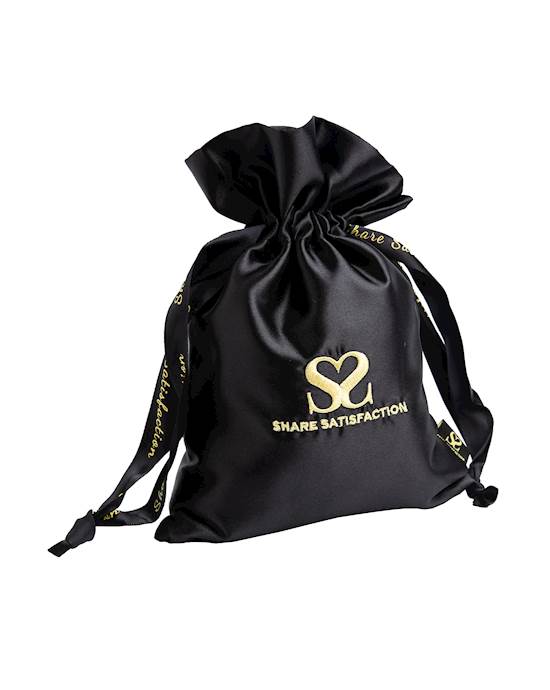 Share Satisfaction Small Luxury Satin Bag$6.95Shop Now
Storage Box
Want to store your toys in style? Why not opt for a sex toy storage box. Lockable sex toy cases keep your naughty valuables a secret from prying minds and fingers. The keyless locking system makes them perfect for storing your sexy stash safely, cleanly and securely.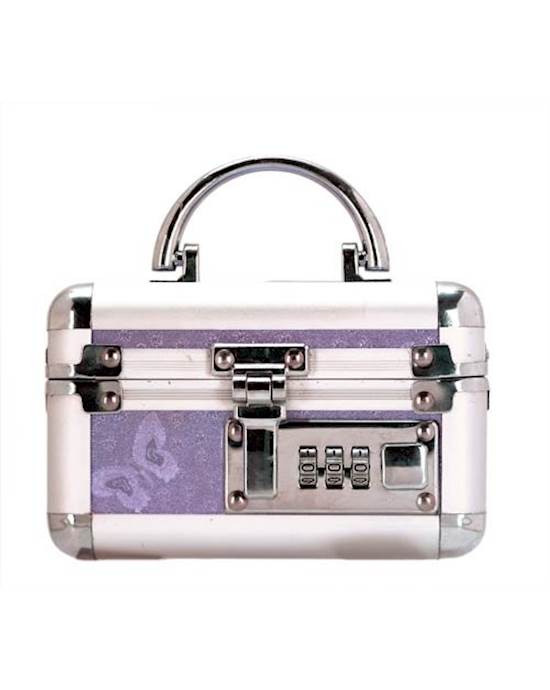 Lockable Small Vibrator Case$20.95Shop Now
Final thoughts:
We understand that cleaning your sex toys is probably the last thing on your mind at the end of your play session - but that doesn't mean it's not important. Making sure you are properly cleaning and storing your sex toys is not only essential for your health but also for the longevity of your toys.
Content Disclaimer:
The information in this article has been fact checked and reviewed for accuracy by Adulttoymegastore's team of content specialists and sexual wellness experts, including Sex Educator Emma Hewitt.
Adulttoymegastore does not provide medical advice, diagnosis, or treatment for illness. Any information published on this website, either by Adulttoymegastore or its authors, is not intended to be a substitute for medical advice, and you should not take any action before consulting with a medical professional.
For more product examples - shop all our
sex toys
here.