What is the difference between Kegel Balls and Love Eggs?
Kegel Balls, Love Eggs… what's the difference? Despite appearing the same at first glance, love eggs and Kegel Balls are two different sex toys with distinct functions.
Before heading straight to checkout with one of these exciting toys, it is worth knowing which toy serves what purpose. That's why, with the help of sex educator Emma Hewitt we have created this simple guide to break down the key differences between Kegel Balls and Love Eggs.
Love Eggs
Vibrating love eggs are all about pleasure, whether that be clitoral, internal or any of your pleasure spots. These thrilling toys can be worn inside the panties and often come with a wireless remote making them perfect for discreet public play!
Love eggs can be used to stimulate an array of erogenous zones making them super versatile. Certain love eggs do not include a retrieval chord making them suitable for internal use both vaginal and anal.
"You can insert the eggs and stimulate other areas of your body too. Focus on the clitoris, nipples or even the booty and let the good times roll!" Says Emma.
Thanks to their versatile nature and varying sizes, love eggs can be enjoyed by beginner's and well-versed users alike.
"Love eggs are a great insertable toy for beginners. The eggs can be relatively small meaning they are inserted easily and are much smaller than many other insertable vibrators like a rabbit vibrator." Emma continues.
Want to put your pleasure in your partner's hands? Love eggs with wireless remotes are the perfect couples' toys. Simply hand over the remote, and let your lover take control. If you are feeling extra frisky, you can even explore public (yet discreet) play with these toys.
Expert Tip: If you plan on exploring public play, it is important to test out your new toy before heading out. Get used to the different vibration levels and patterns and communicate with your partner what feels good.
Key takeaways:
Love eggs are intended for pleasure
They are great for partnered play
Can be used both vaginally and anally (when they have a retrieval chord)
Great for sex toy beginner's
Come with a remote
Here are Emma's Top Picks for Love Eggs:
Lelo Lyla 2 Design Edition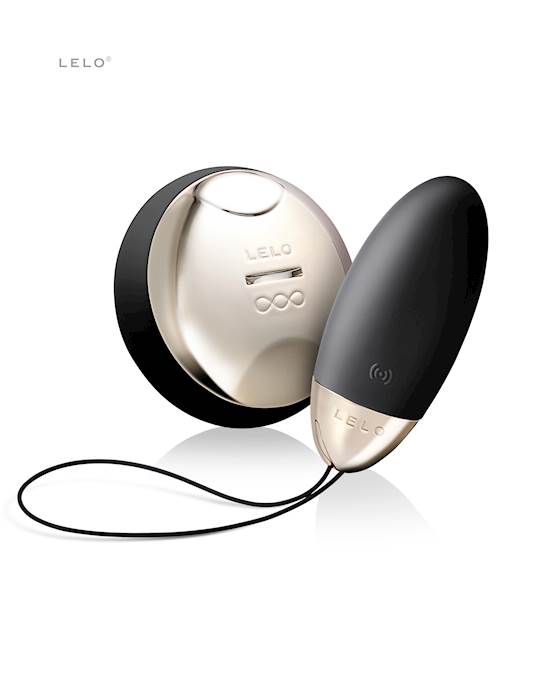 Lelo Lyla 2 Design Edition$132.95Shop Now
Sleek and stylish the Lelo Lyla 2 Design Edition is a luxurious remote-controlled love egg perfect for turning on pleasure even from a distance. Compared to its predecessor, the Lyla 2 has a 3X greater wireless range and 50 percent more vibration intensity. Thanks to its looped retrieval chord, this love egg can be enjoyed both internally and externally. Want to turn up the heat even more? This clever vibrator is even waterproof meaning you can take it with you in the shower or bath. What more could you want? "Love the functions once you get used to using them, the tilt and shake functions are pretty cool, and love that they can also vibe independently!" – Verified Purchaser
Cal Exotics Silicone Remote Bullet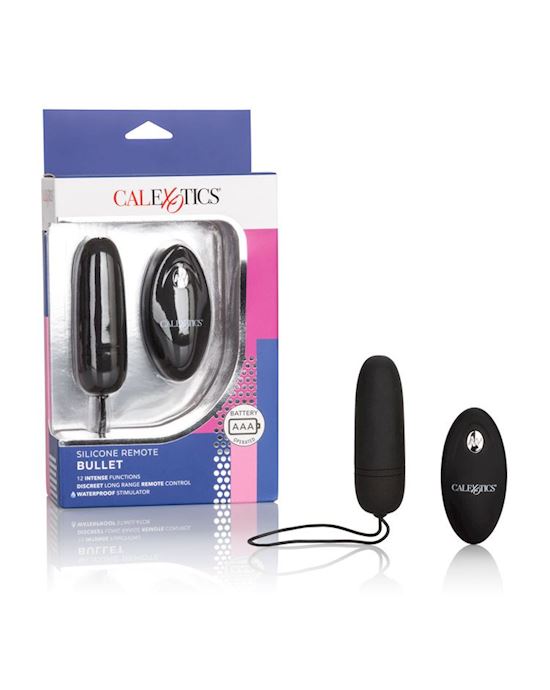 Silicone Remote Bullet$27.95Shop Now
Boasting 12 intense functions of vibration, pulsation and escalation the Silicone Remote Bullet by Cal Exotics is the perfect love egg for beginners. This vibrator has a control range of up to 10 meters making it ideal for on-the-go pleasure. Made from super soft silicone, this bullet feels comfortable even during extended wear.
"This was the most fun I've ever had" – Verified Purchaser
Pocket Exotics Vibrating Bullet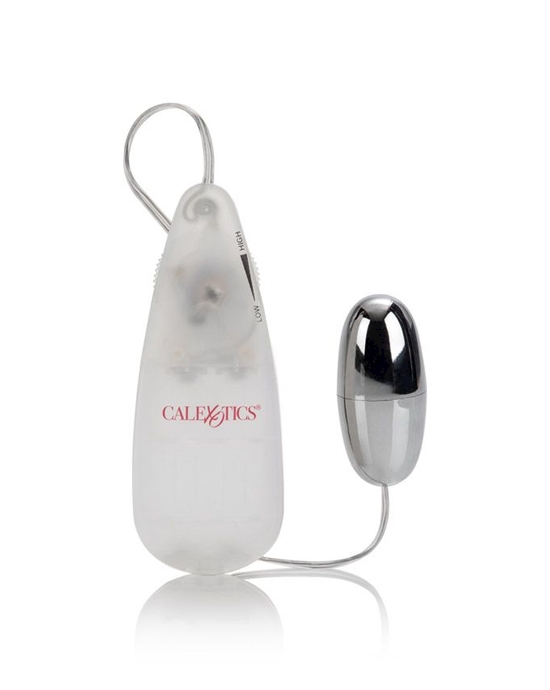 Pocket Exotics Vibrating Bullet$11.95Shop Now
Cheap and cheerful, the Pocket Exotics Vibrating Bullet is a great choice for those new to vibrators. Connected to a handheld remote, this love egg is not ideal for public use, but still allows for plenty of fun in the bedroom!
"I am an amateur when it comes to sex toys and I bought this little number and was pretty impressed with it." – Verified Purchaser
Kegel Balls:
Although they may look similar, Kegel Balls have a completely different purpose to love eggs. These clever toys are used to improve your sexual health, instead of solely being for pleasure.
"The defining feature of kegel eggs is that they are weighted meaning that your muscles need to tighten to hold them in place. Love eggs on the other hand are designed solely for pleasure so will be much lighter and larger so they should stay in place without any extra squeeze from your PC muscles." Says Emma.
Pelvic floor muscles play an important role in supporting the balder and uterus. Strong PC muscles help prevent incontinence, prolapse and also play an important role in sexual function.
"Kegel Balls are great tools for strengthening our pelvic floor. Our pelvic floor consists of a group of interweaving muscles that support our bladder, uterus, rectum and small intestine. These muscles work like a sling to keep everything in place inside our bodies," Emma explained.
The stronger your PC muscles are the more blood flow that is sent to your pelvic region resulting in stronger contractions when you orgasm. That extra blood makes your genitals more sensitive and more receptive to touch too which is another bonus of a healthy pelvic floor.
But just because Kegel Balls have health benefits, doesn't mean they aren't also pleasurable. Some Kegel Balls jiggle or vibrate for additional stimulation during your workout. You can even wear Kegels during intercourse to provide added pleasure for both you and your partner.
Key takeaways:
Kegel Balls are used to strengthen the pelvic floor muscles
Kegel Balls are weighted
Not intended for anal use
Can help support the bladder, uterus and prevent prolapse
Help increase sensitivity for stronger orgasms
Here are Emma's Top Picks for Kegel Balls:
Ovo L1 Loveballs
Ovo L1 Loveballs$20.95Shop Now
Combining pleasure with practicality the Ovo L1 Loveballs offer exciting stimulation with fantastic pelvic muscle workouts. Coming in a smooth silicone casing, this kegel exerciser contains 2 interchangeable pairs of balls, one heavier than the other. These balls contain a smaller sphere that shivers and shimmies as you more for enhanced pleasure.
"I bought these not thinking they will make a difference... but honestly these are amazing .. definitely worth a purchase" – Verified Purchaser
Elvie Kegel Exerciser and Tracker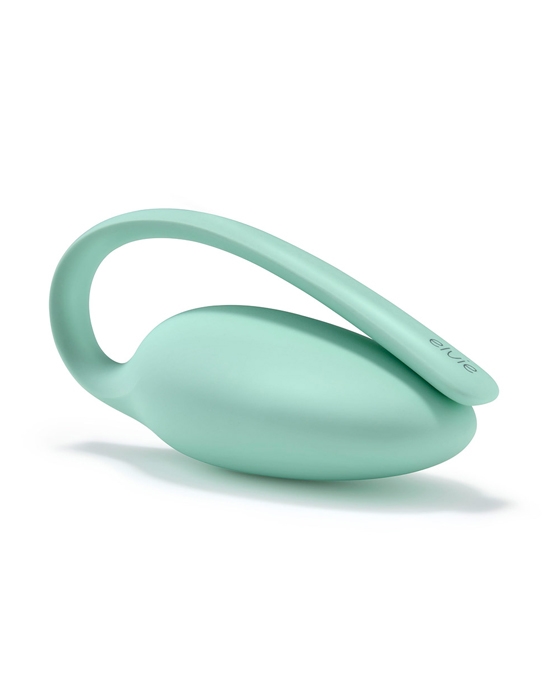 Elvie Kegel Exerciser And Tracker$356.95Shop Now
Serious about Kegel Training? Say hello to the Elvie Kegel Exerciser and Tracker. This top of the line trainer comes with everything you need to strengthen and tone your pelvic floor muscles for better bladder control, sensitivity and overall intimate health. This exerciser can even be paired to the Elvie Trainer application which allows you to receive real-time biofeedback while guiding you through each exercise.
Icicles No41 Small Glass Ben-Wa Balls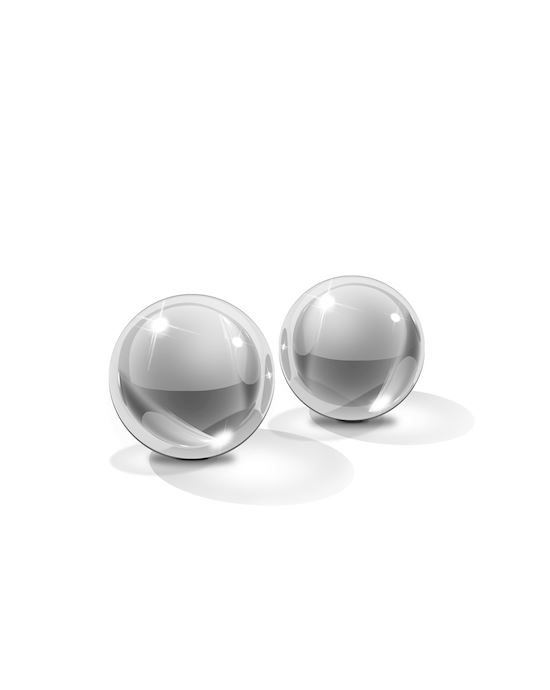 Icicles No41 Small Glass Ben-wa Balls$20.95Shop Now
Looking for a challenge? Handcrafted from borosilicate glass the the Icicles NO41 Small Glass Ben-Wa Balls are a great option for more advanced users. Heavier in nature, glass Kegels require higher levels of pelvic floor strength.
Satisfyer Yoni Power 2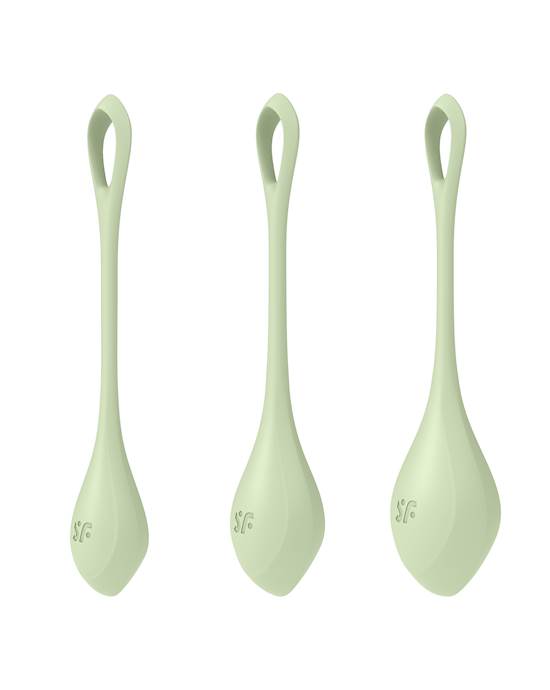 Satisfyer Yoni Power 2$22.95Shop Now
If you are looking for a set of Kegels, the Satisfyer Yoni Power 2 are pretty hard to beat. Coming in three different sizes, these silicone encased Kegel Balls provide the opportunity to gradually train your pelvic floor muscles step by step.
Check out Adulttoymegastore's full range of love eggs and Kegel Balls to find one perfect for you.
Read next:
Listen to level-up your sex life
For tips from experts for enhancing your sex life, check out our podcast hosted by sex educator Emma Hewitt, The Electric Rodeo podcast!
Content Disclaimer:
The information in this article has been fact checked and reviewed for accuracy by Adulttoymegastore's team of content specialists and sexual wellness experts, including Sex Educator Emma Hewitt.
Adulttoymegastore does not provide medical advice, diagnosis, or treatment for illness. Any information published on this website, either by Adulttoymegastore or its authors, is not intended to be a substitute for medical advice, and you should not take any action before consulting with a medical professional.