Creative Ways to Use Your Vibrating Cock Ring
Cock rings are an amazing tool to incorporate into your play if you have a penis, or a partner who has a penis. Extra stimulation and longer lasting erections, anyone?!
Cock rings sit at the base of the penis and help to trap the blood flow, making an erection feel harder and last longer. They are easy to slip on and can be worn during penetrative sex, which can also provide pleasure for the other partner too!
While a lot of cock rings are just stretchy silicone rings, you can also purchase from a massive variety of vibrating cock rings to add even more fun to your play. Vibrating cock rings usually have a bullet vibrator or other small vibrating feature that can stimulate the clitoris during penis-in-vagina sex, or stimulate the balls as well. They can even be great to enhance your anal adventures too!
How do I use a cock ring?
Cock rings are straightforward to use once you get the hang of them or have used them a couple of times, but it can seem a bit daunting at first!
The most common type of cock ring has one loop and is made from a stretchy material that can easily stretch to fit at the base of the penis. You can also get larger cock rings designed to fit around the base of the penis and the scrotum for a more intense experience – or cock rings with two loops that accommodate the penis and testicles separately.
To put a cock ring on, you want to ensure the penis is semi-erect or erect, as this will make it a lot easier to put on safely and securely. Apply plenty of lube to the penis, and even a bit around the inside of the ring, and slowly slide to the base of the penis. Read more about how to put on a cock ring here.
If you're stuck on what type of cock ring to purchase, look at Emma's video on ATMS TV for all the tips and tricks below!

How can I get the most out of my vibrating cock ring?
Now for the fun bit – let's chat about how to make the most of your vibrating cock ring! You know how to use a cock ring, but how can you really enjoy it and make the most of your new toy?
Firstly, remember that vibrating cock rings don't always have to face upwards. You can also flip them around so that the vibration stimulates the balls of the wearer too! This is a great way to easily enhance your play and try something a little different. Plus, the hands-free stimulation allows you the freedom to explore and stimulate other areas of the body!
Secondly, switching up the position you are playing in is always a great way to add variety to any type of play, whether solo or with a partner. Try laying down or sitting up, or when engaging in penetrative sex, try doggy style or another position you wouldn't usually. This can help you discover new types of stimulation from your vibrating cock ring, as the vibration might feel more intense in some positions or stimulate different parts of the body.
Even taking your play outside of the bedroom to the bathroom or kitchen can be an exciting way to spice things up!
Vibrating cock rings can be fun to use alone too, or when giving or receiving a hand job or oral sex. They don't just have to be used during sex! Try incorporating your cock ring into all types of play.
Many vibrating cock rings feature multiple settings or speeds. While you might have a favourite setting, branch out and enjoy the other speeds and patterns too! You never know, you might find something that you like even more. Particularly when playing with a partner, this can be great to understand what you do and don't like when it comes to stimulation.
Don't have a penis? You can still use a vibrating cock ring! Slide it on to your favourite dildo and suddenly you've got a vibrating dildo. Easy!
What are some of the best vibrating cock rings?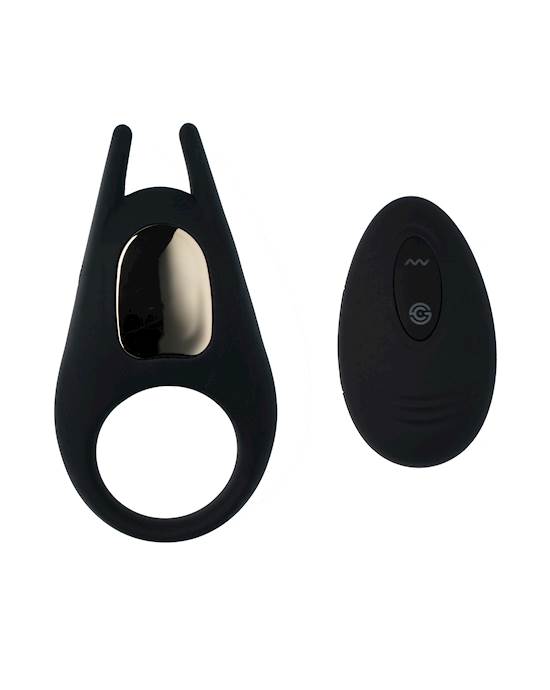 Share Satisfaction Dash-2 Vibrating Cock Ring$55.95Shop Now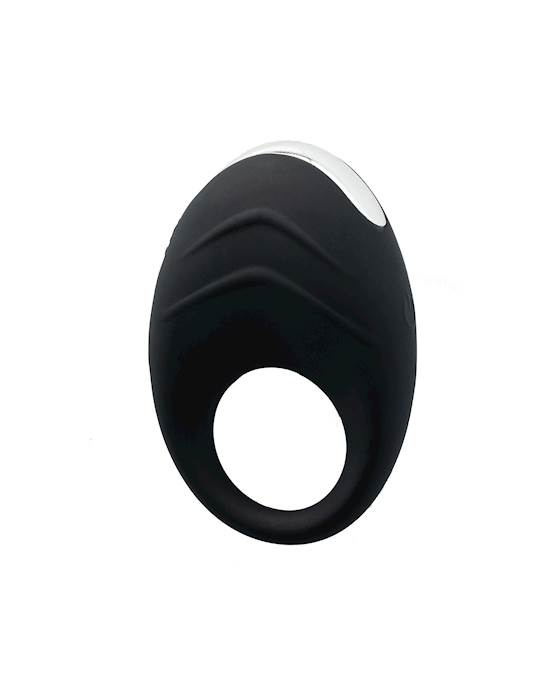 Share Satisfaction Herod Luxury Vibrating Cock Ring$48.95Shop Now
Popular brand Share Satisfaction has multiple cock rings to choose from! Dash 2 is a sleek vibrating cock ring that has a remote control for easy use. With 10 modes of vibration to explore, and USB charging, Dash is a great pick for all your vibrating needs.
The Herod Luxury Vibrating Cock Ring is also a great pick for the price.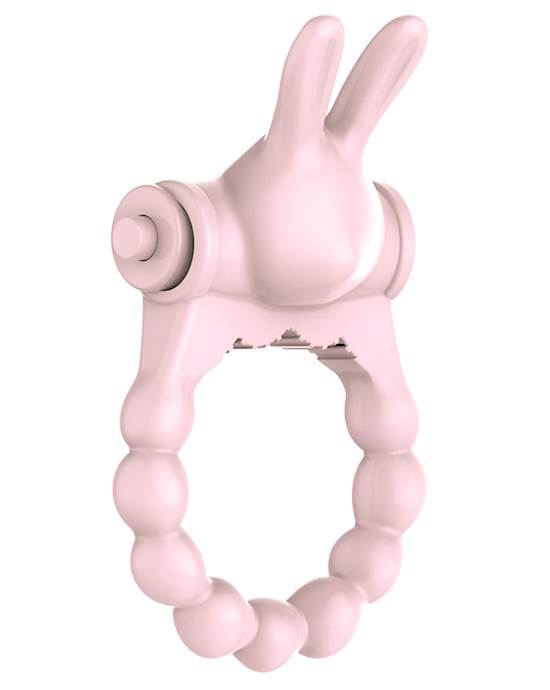 Cosmo - Dual Delight Couples Ring$33.95Shop Now
Cute and cheerful, the Cosmopolitan Dual Delight Couple's Ring is a classic example of a rabbit cock ring, with ears to stimulate the clitoris or testicles. With a snug fit and rumbling vibrations, you can't go wrong with this toy.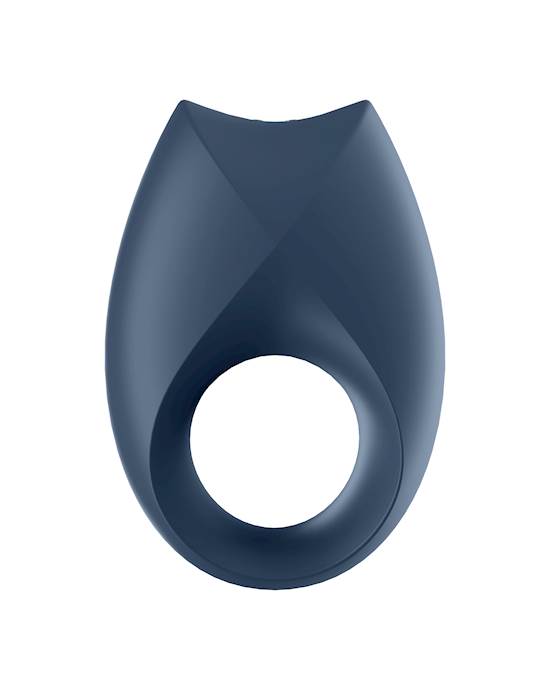 Satisfyer Royal One$27.95Shop Now
Satisfyer is very well known for their clitoral toys, but they also have a stunning range of cock rings too! The Satisfyer Royal One is made from smooth silicone and is waterproof and app-compatible! Control the vibrations from anywhere, making play time even more exciting.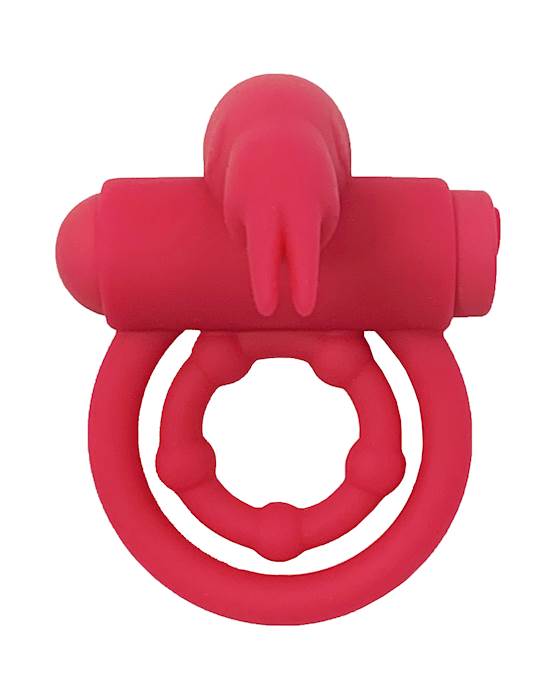 Share Satisfaction Vibrating Rabbit Ring$24.95Shop Now
The POP by Share Satisfaction Vibrating Rabbit Ring is also a great example of a vibrating rabbit ring, plus it features a double-loop design to secure the balls and penis. With stretchy silicone and USB recharging, this cock ring is also really affordable, making it the perfect choice for those who are new to the world of cock rings!
Want more?
Check out Adulttoymegastore's full range of vibrating cock rings here for even more options!