How to choose and use a finger vibrator
Whether you're new to vibrators, or want something that is small and discreet for easy use, have you ever considered a finger vibe?
Finger vibrators are perfect to add a little extra stimulation to your play, without getting in the way! Similar to a bullet vibrator, they are small and can be used for external stimulation. However, finger vibes also feature a stretchy loop that you can slip over your finger to make them easier to use. They are the perfect toy for incorporating into your solo or partnered play!
Finger vibes are often powered by a small bullet vibrator that sits inside a silicone casing. This means you can usually remove the bullet for even more ways to play too!
If you are someone who likes direct clitoral stimulation, or enjoys incorporating extra vibration into your sex life, a finger vibe might be the next thing on your wish-list.
How to choose the perfect finger vibrator for you
Picking any sex toys really comes down to your personal preferences. There are several key things you want to consider – what material the toy is made from, whether it is battery operated or rechargeable, and what extra features it has.
Luckily, there are a lot of options on the market, which means there is something for every budget too. Let's take a look at some of the best-selling finger vibrators to see what one will be best for you!
Soft and Bumpy Lust Fingers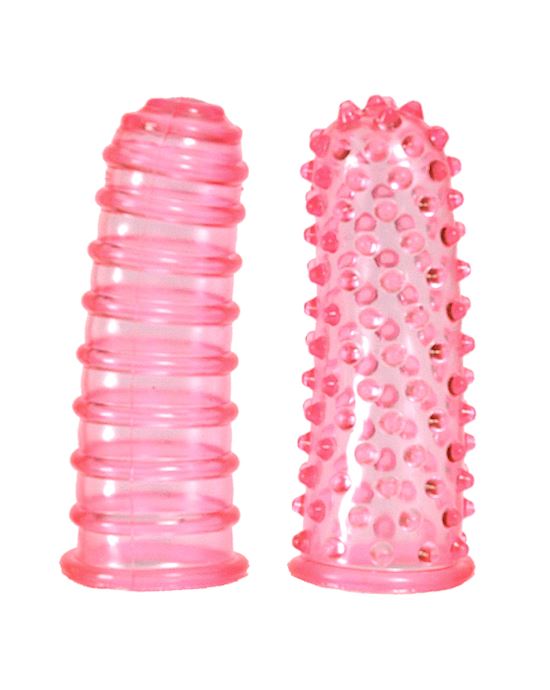 Soft And Bumpy Lust Fingers$7.95Shop Now
Maybe you're not quite ready for vibration – that's totally okay! The Soft and Bumpy Lust Fingers are a great starting point for people who don't want to commit to a vibrator yet, or for anyone who has a tight budget. Add a bit of extra stimulation to your fingers with these finger sleeves!
Share Satisfaction Finger Vibe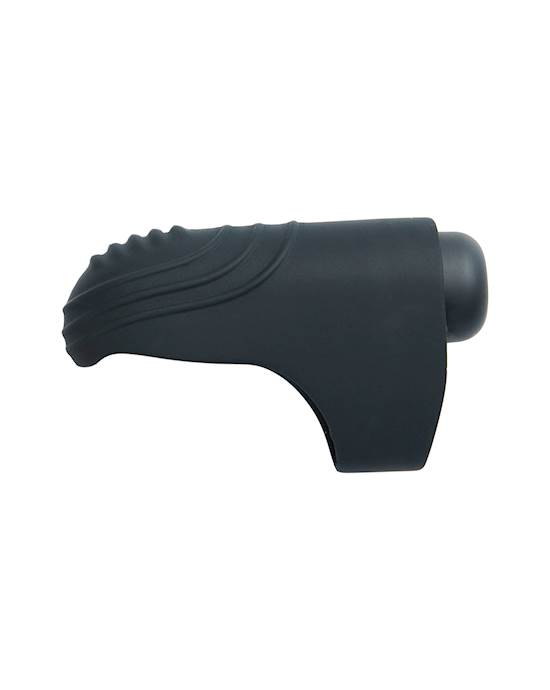 Share Satisfaction Finger Vibe$13.95Shop Now
The Share Satisfaction Finger Vibe is a great option, with an easy on/off switch, smooth silicone material, and removable bullet. This vibe is also waterproof for even more ways to play! The texture material is sure to please.
Share Satisfaction is a luxury brand that focuses on beautiful, quality products. With 4 gorgeous colours to choose from, you can't go wrong with this finger vibe.
Better Than Your Ex Clitoral Vibrator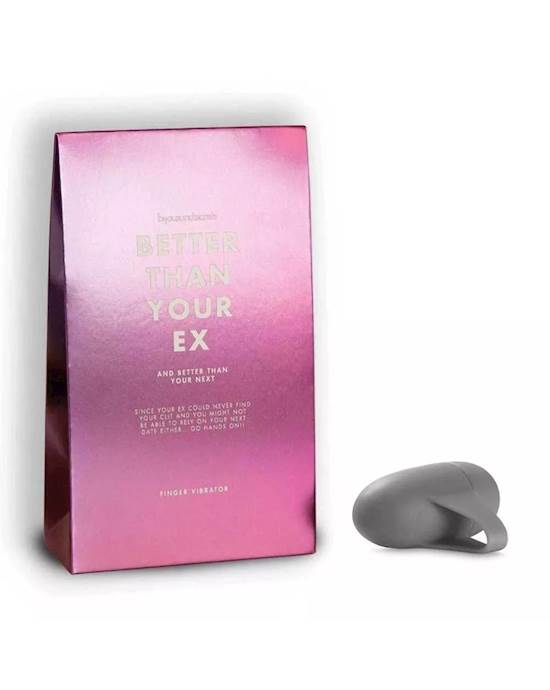 Better Than Your Ex Clitoral Vibrator$19.95Shop Now
The name says it all really – the Better Than Your Ex Clitoral Vibrator is a must-have! Perfect for precise clitoral stimulation, this finger vibrator has 10 different vibration settings to enjoy, silicone material, and a flexible ring for comfort.
Vibrator Extension Set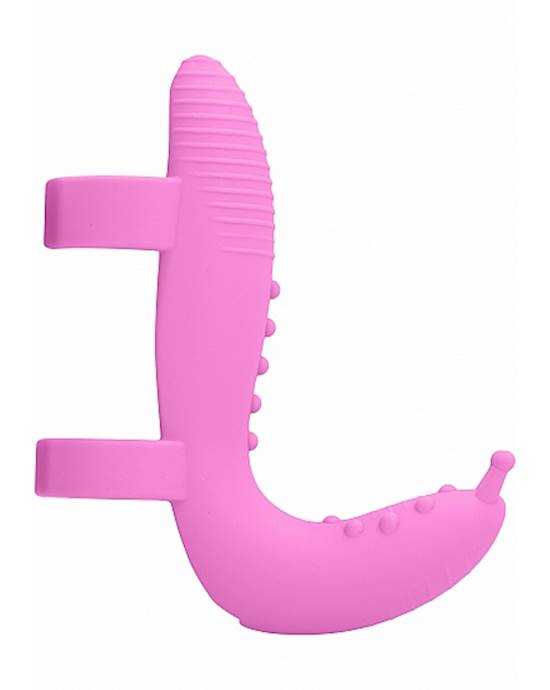 Vibrator Extension Set - Eliott $28.95Shop Now
For something a bit more unique and interesting, the Simplicity Vibrator Extension Set is an amazing versatile vibe! You can use it as an extender for your vibrator, allowing more ways to play, or use it as a finger vibrator. It's a win-win!
With 2 powerful bullet vibrators, you can be sure that this toy provides plenty of pleasure in a small package.
Fin
Fin is a small, versatile vibrator that is worn between the fingers to add stimulating vibration to your play. With a 3-speed motor, USB recharging, medical grade silicone, and water-resistant design, Fin is ergonomically designed for ultimate pleasure.
Ideal for those who are looking for something a bit more luxury, Fin is an amazing toy that will fit seamlessly into your sex life. Fin is made by Dame Products, a company that engineers for sexual wellness by creating innovative tools and focusing on education. All their products are body-safe and created with real feedback, so you know you're in good hands purchasing Fin!
How to use your finger vibrator
Each finger vibrator will work a little differently, but once you know how your vibe fits on your finger, the world is your oyster! Finger vibrators can be used to stimulate any body part externally.
The clitoris is the most common place to stimulate with a finger vibrator. Did you know most vulva owners require direct clitoral stimulation to reach orgasm? This makes finger vibrators the perfect tool to help, as they can easily stimulate the area! Even during penetrative sex or sex with a partner, a finger vibrator is super easy to slip on and won't get in the way. This means they are great for people who are new to adult toys, or who aren't too sure whether they will enjoy using a toy in the bedroom.
You can also use a finger vibrator to stimulate other erogenous zones – whether it's your inner thigh, balls, perineum, or nipples. Everywhere deserves a little bit of lovin'!
When stimulating the body externally, using a bit of lubricant is essential to help everything glide smoothly. Lastly, keep in mind that most finger vibrators will not be safe to insert inside the vagina or anus, unless they are specifically designed for this function too. This is because they are small and can be difficult to retrieve if inserted. Play safe!
Finger fun!
Be sure to check out our full range of finger vibrators to find the perfect one for you!