Why OVO Loveballs were one of our most popular sex toys in 2020
Why OVO Loveballs were one of our most popular sex toys in 2020
Have you checked out our Top Products of 2020 yet? These were our most popular products throughout the year, and the ones all of our customers loved the most! There are some fan favourites on the list, like the Satisfyer Pro 2 and Kama by Share Satisfaction. It was no surprise to see these popular picks at the top of the list!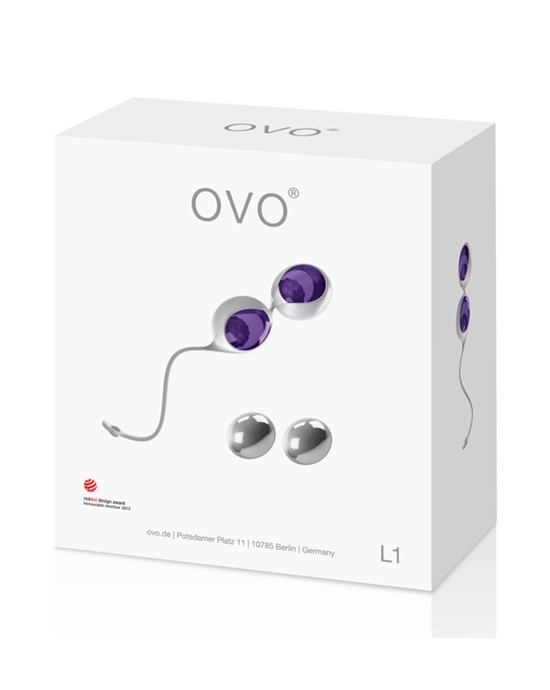 Ovo L1 Loveballs$20.95Shop Now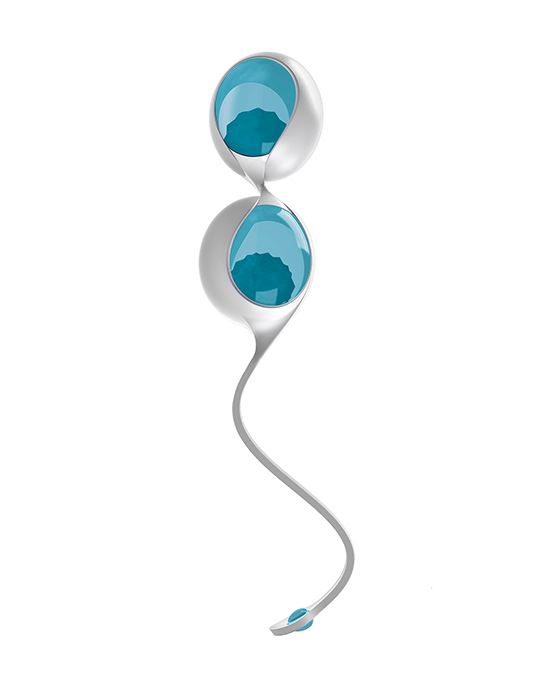 Ovo L1 Loveballs$20.95Shop Now
But there were also some toys that might the Top 10 that you might be surprised by. Just sneaking in the list at number 10 are the OVO L1 Loveballs! These Kegel balls are perfect for beginners, as they come with 2 pairs of interchangeable balls with different weights to allow you to totally switch up your workout.
Kegel balls, also known as Ben Wa balls, have been used for centuries. They are small, circular weights that are inserted into the vagina. Your muscles automatically clench around them to hold them inside the vagina (so don't worry, they won't fall out!). But what's so great about them – and how did they make the top 10? Let's take a look!
Health 101
The primary use of Kegel balls is to help strengthen your pelvic floor muscles. Strengthening these muscles can help with recovery after childbirth, improve bladder control, and give you more control of your pelvic floor muscles in general. And while they are great for recovery after childbirth, it is also super beneficial to start using Kegel muscles at any point of your life to build up strength.
You might have heard of Kegel exercises before as well. This is essentially when you clench the muscles yourself, hold for a few seconds, release, and repeat. Kegel balls mimic this same sensation, but without any effort! You simply pop them in and your muscles do all the work for you. It's pretty much the easiest workout ever, and you will know you are targeting the correct spot.
Sexual pleasure
While Kegel balls are the perfect workout, they can also help you totally ramp up your sex life too! This is because strengthened Kegel muscles can help lead to more intense orgasms and more control during sex! Your muscles will contract during orgasm which can make them feel longer and more pleasurable.
Having more control during sex and masturbation can also increase pleasure for you and your partner. It's a super easy way to add a little extra pleasure into your play.
How do you use Kegel balls?
Using Kegel balls is very easy once you get the hang of it, so don't worry! They aren't as intimidating as they might look.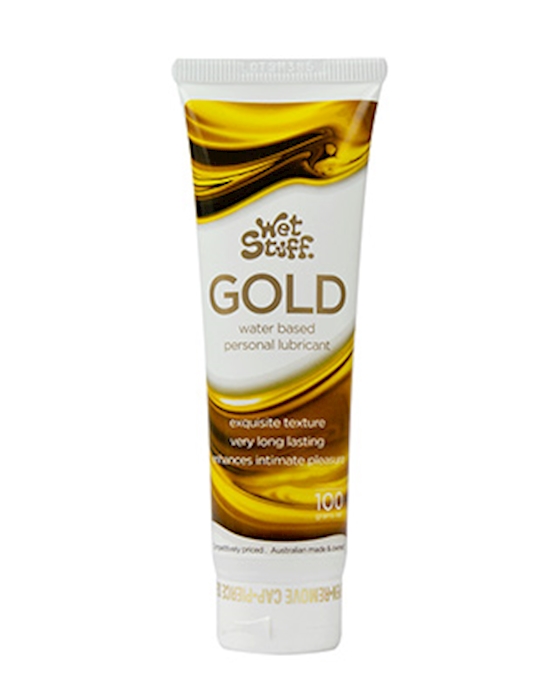 Wet Stuff Gold Waterbased Lubricant 100g$10.95Shop Now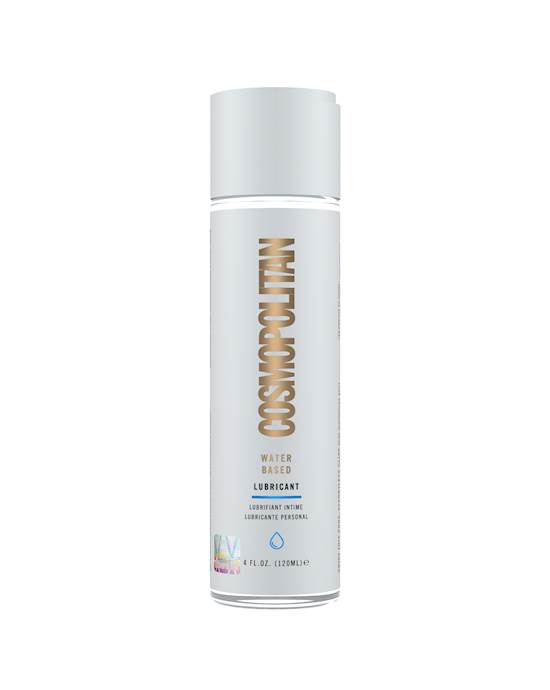 Cosmo Liquid - Water Based Lubricant $13.95Shop Now
The first step is using plenty of lubricant to insert the Kegel balls. You can apply the lubricant to the balls themselves, as well as the vagina to help with insertion. Once you're lubed up, slowly insert the Kegel balls, leaving the string or removal loop outside the body. If you are new to Kegel balls, picking a pair that has a removal loop is key to ensure you can easily remove them!
When the balls are comfortably in place, simply wander around the house, do the housework, or even go outside for more of a thrill! It's important to ensure you are moving about or at least standing upright, as this is what will cause your muscles to clench and hold the balls in place. If you are sitting down, you won't get the full effect! Wear them for around 10-15 minutes at first, and longer once you feel comfortable to do so.
If the balls become painful or too uncomfortable at any point, remove them right away and allow your body to rest for a little bit before trying them again. Removing the Kegel balls is easy – gently pull them out using the removal loop. Make sure you give them a good wash and dry before storing away for next time.
What are the best Kegel balls?
The OVO L1 Loveballs made our Top 10 list for good reason. They are the perfect set of Kegel balls for beginners and experts alike, given they come with interchangeable weights so you can customize them to suit you. However, there are plenty of other Kegel balls out there too!
Satisfyer Power Balls$30.95Shop Now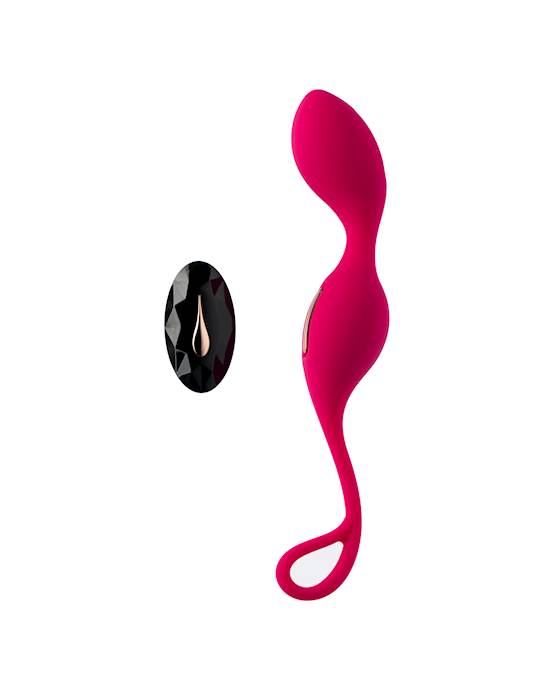 Share Satisfaction Alisa Love Eggs$46.95Shop Now
The Satisfyer Power Balls are another great option! These love beads come in a set of three, with different weights for the perfect Kegel training experience. The skin-friendly silicone is body-safe and will feel smooth against the skin, with the retrieval cord ensuring easy removal.
If you want a more intense experience, the Share Satisfaction Alisa Love Eggs also have a vibrating feature, giving you more pleasure will you improve your pelvic floor. What more could you want? With seven vibration modes and a wireless remote to control the vibrations, Alisa is made from smooth silicone and is perfect for combing pleasure and health.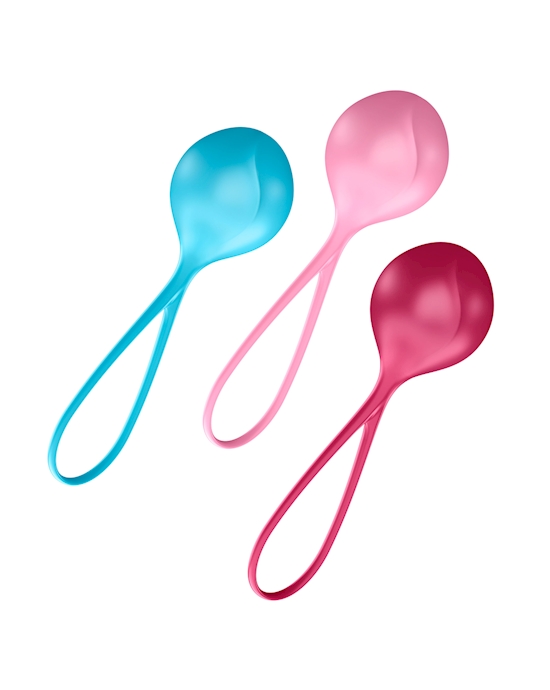 Satisfyer Strengthening Balls$20.95Shop Now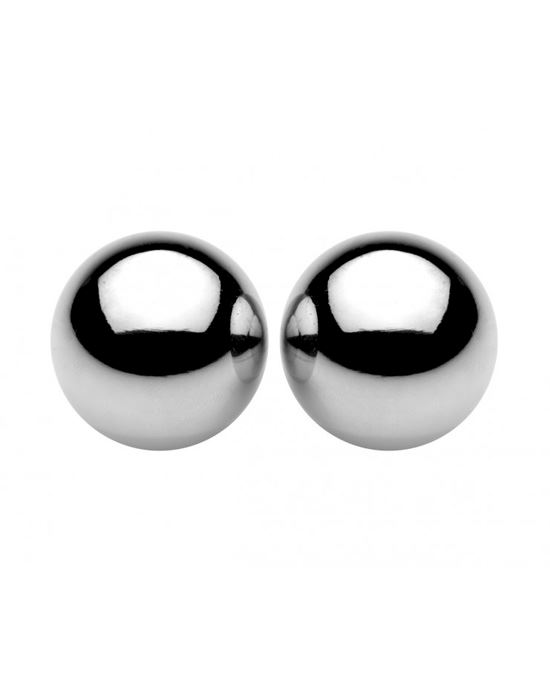 Venus Benwa Balls$11.95Shop Now
Once you are more experienced with larger and lighter Kegel balls, you can continue to improve your Kegel training with balls that are smaller and heavier. These will be harder for your muscles to hold in place – exactly like how you increase weights in the gym!
Satisfyer also have a set of three singles balls, the Satisfyer Strengthening Balls. These are similar to the Power Balls, however only have a single ball instead of two.
The Venus Ben Wa Balls are even more intense, made from smooth stainless steel with good weight to them. This set of Kegel balls does not include a retrieval cord, so should only be used by those who are a bit more experienced in this area as they can be more difficult to remove.
Want more?
There are plenty more Kegel balls on the market, so you are sure to find the perfect pair for you! And if Kegel balls aren't hitting the spot – don't worry, Adulttoymegastore has a huge range of toys to please.
Adulttoymegastore is an online retailer of sex toys and lingerie with fast and discreet shipping worldwide. ATMS was opened in 2009 and is still proudly New Zealand owned and operated, with over 10,000 products from more than 45 brands to choose from! We take great pride in providing the best products to thousands of happy customers, and have many benefits such as a loyalty program, free samples, and personalised notes.
Adulttoymegastore has a huge range of sex toys including vibrators, dildos and cock rings for every occasion! With fast, 100% discreet shipping, and price guarantee, ATMS has everything you need to make good sex, great!