10 Toys and Products to Enjoy this Valentine's Day
10 Toys and Products to Enjoy this Valentine's Day
Valentine's Day is coming, and you should be too! Whether you celebrate it or not, it's a great excuse to put your pleasure first and enjoy some rumbly vibrations or sweet sensations.
Sex toys, lubricant and other adult gifts can be the perfect treat for you or a partner to help keep things fun in the sheets.
If you want to take things to the next level, we've put together this handy list of sex toys and intimacy products that are sure to go down better than roses or chocolates!
1. High On Love Dark Chocolate Body Paint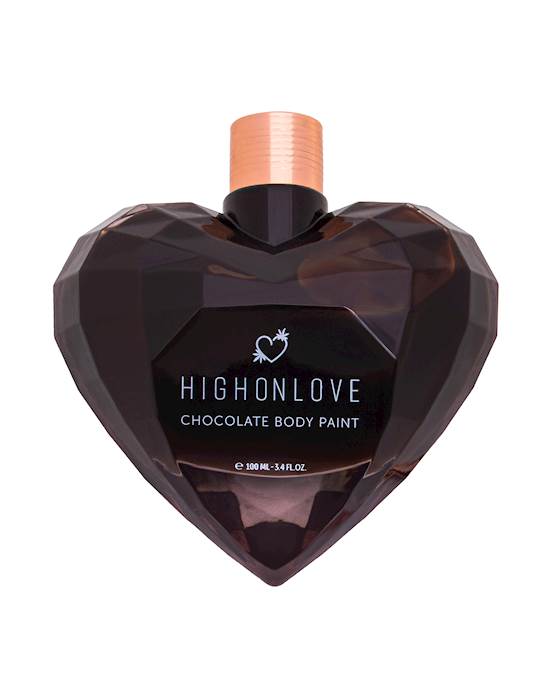 Highonlove Dark Chocolate Body Paint - 100ml$38.95Shop Now
The delicious High On Love Dark Chocolate Body Paint takes making love to new heights!
This luscious, rich dark chocolate body paint is made from premium grade hemp seed oil and is designed as an aphrodisiac in itself. The ingredients are all 100% natural and vegan, meaning the body paint is completely safe for consumption. Plus, it's made from real cocoa powder, which gives it a decadent and rich taste that you will love.
To use this body paint, simply apply it on the body, paying attention to erogenous zones like the neck and thighs. Use the brush to get creative and have some fun. Then lick it off once you're done!
2. Every Girl Vibrator by Rocks Off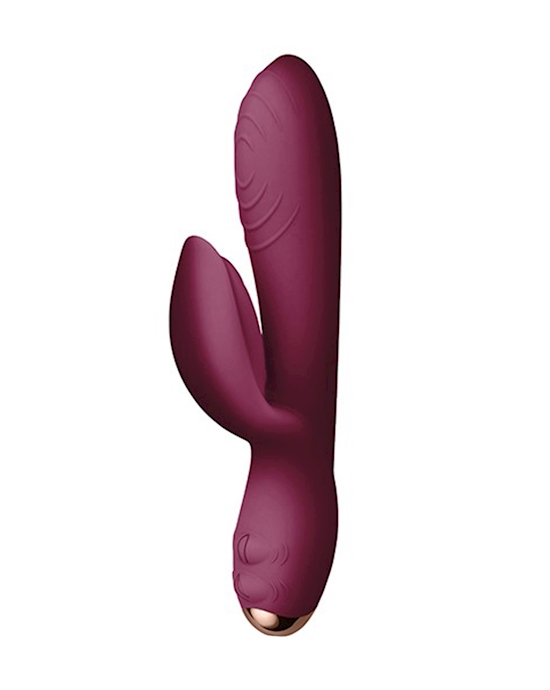 Every Girl Vibrator$48.95Shop Now
Love dual stimulation? The Every Girl Vibrator is perfect for those who want to enjoy some mind-blowing self-pleasure!
This beautiful and elegant rabbit is made from velvety smooth silicone, with 10 functions and powerful independent motors in the clit arm and shaft. Stimulate the clitoris and G-spot at the same time for double the fun and double the pleasure!
The Every Girl vibrator is also 100% waterproof and USB rechargeable, making it easy to keep charged up and ready to go for whenever you're in the mood. Plus, take your fun into the bath or shower for the ultimate self-care.
3. Gaia by Share Satisfaction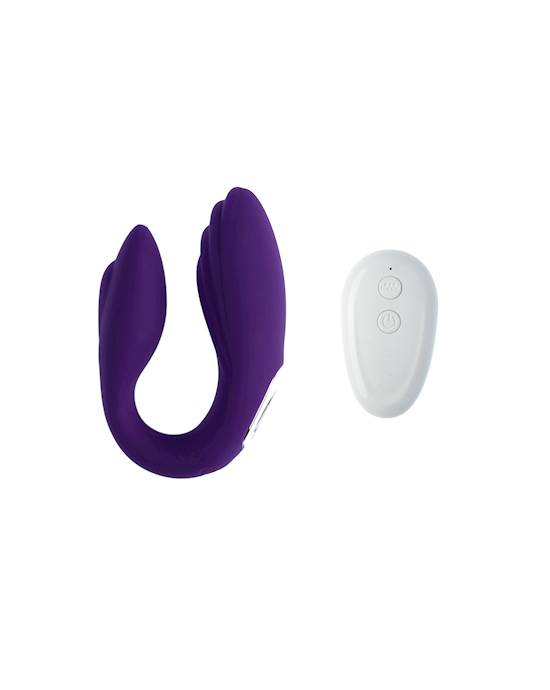 Share Satisfaction Gaia Remote-controlled Couples Vibrator$36.95Shop Now
For couples who want to add some extra vibration to their sex life, Gaia by Share Satisfaction is the perfect option to stimulate you both.
Gaia is designed to be worn during penetrative sex. One end is inserted inside the vagina, while the other end sits on the clitoris for intense stimulation. The vibrations can be felt by both partners, making it the perfect sensual experience for both of you.
Enjoy 10 vibration modes, USB recharging and smooth silicone goodness!
4. Fetish Fantasy Series Deluxe Silk Rope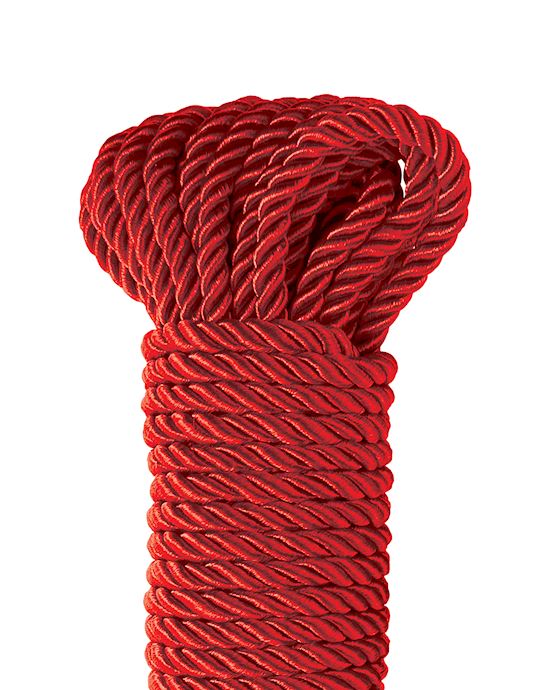 Fetish Fantasy Series Deluxe Silk Rope$11.95Shop Now
Practice a little BDSM in the bedroom with the striking Fetish Fantasy Series Deluxe Silk Rope in red. This super soft and silky rope is perfect for those who are wanting to try out some bondage play.
The rope is 1/4 inches thick and 32 feet (9.75m) long, making it great for more advanced players who want to create elaborate body harnesses and rope restraints.
5. Tenga Eggs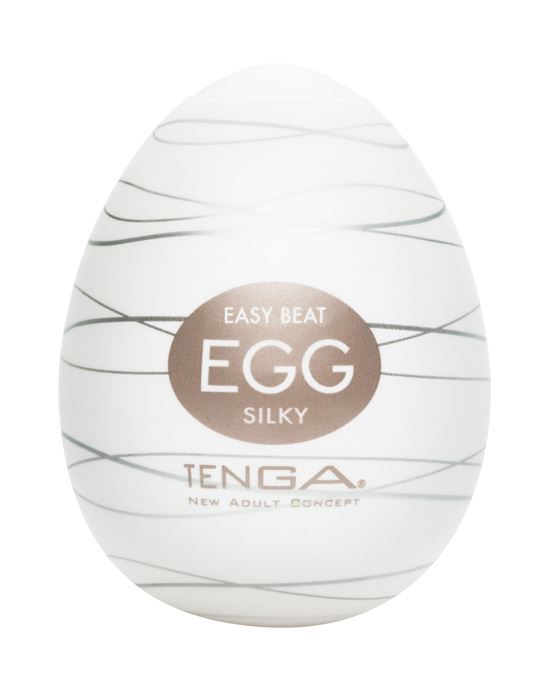 Egg Silky$10.95Shop Now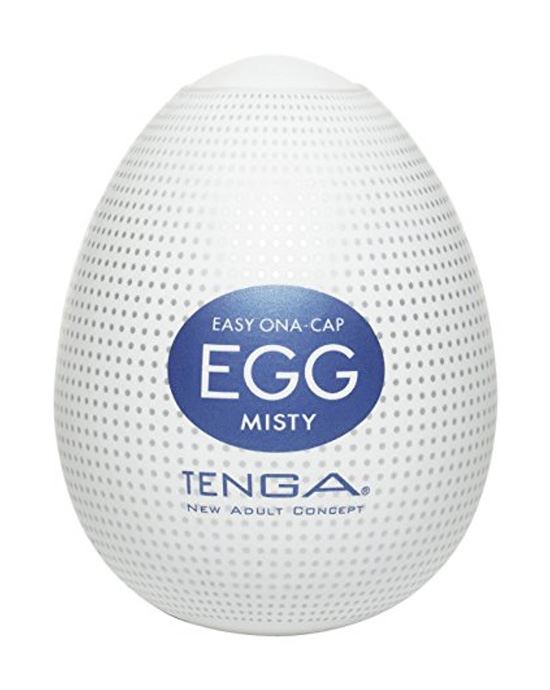 Egg Misty$9.95Shop Now
Tenga eggs are made from ultra-soft and flexible materials and are the most versatile masturbator on the market. They are super discreet and stretch comfortably to fit any penis.
Each Tenga egg has a different texture or pattern inside for a totally unique sensation! Tenga eggs are fun to use alone or with a partner. Simply apply some water-based lubricant and away you go!
6. Baci Lingerie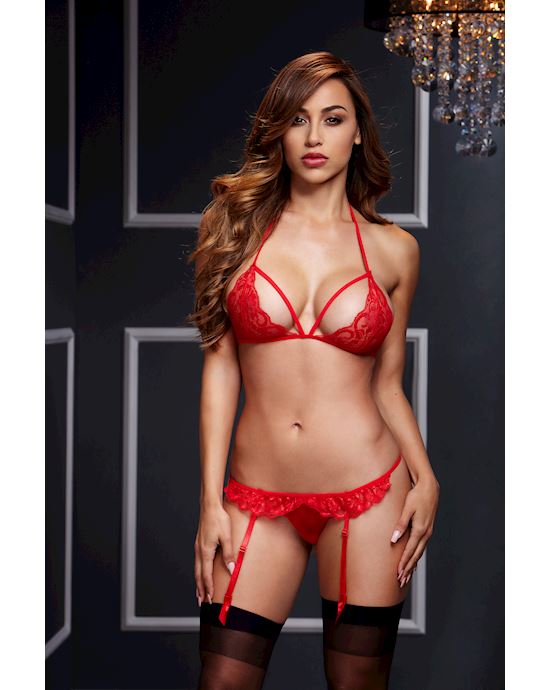 Red Lacy Bra Garter Opencrotch Panty 2pc$17.95Shop Now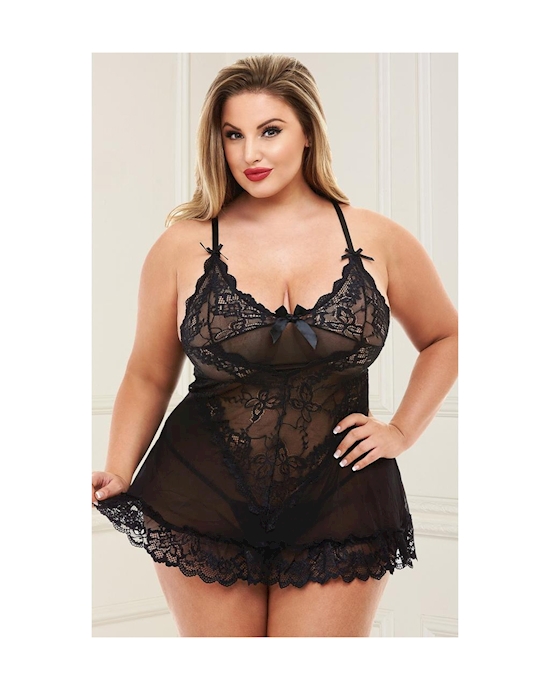 Baci Mini Lace Chemise - Queen Size$27.95Shop Now
Lingerie is the perfect way to improve your confidence and add a little extra sexiness into the bedroom. Wearing lingerie can not only make you feel amazing, but can also be a fun way to try something new this Valentine's. I mean, nothing else quite screams Valentine's Day like a lacy lingerie set!
The great thing about lingerie, is that there are so many different styles, colours and shapes to suit everyone. Crotchless two-pieces, bodysuits, bodystockings – there are so many options!
7. Anal beads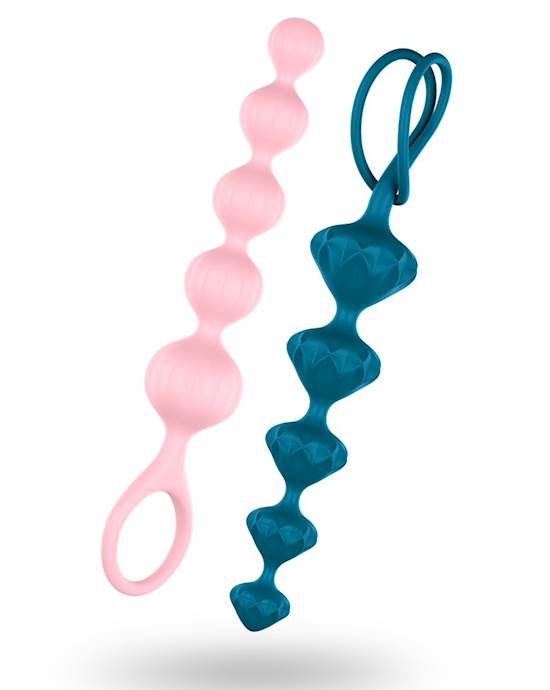 Satisfyer Anal Beads$24.95Shop Now
Everyone has a butt, so why not try out some anal play this Valentine's Day? Anal play can be enjoyable for everyone, given the anus has so many nerve endings. Just ensure you use plenty of lubricant at all times, to ensure everything can slide in easily with no discomfort.
The Satisfyer Anal Beads will help you dive into a world of sensual anal adventures. They come in a set of two and want to make you and your back passage happy!
With an ascending shape and rounded tips, these anal beads are perfect for beginners or those who aren't sure where to start. And if the length seems a little daunting – don't worry, you only insert them in as far as you want!
8. Bodywand Bed of Roses Set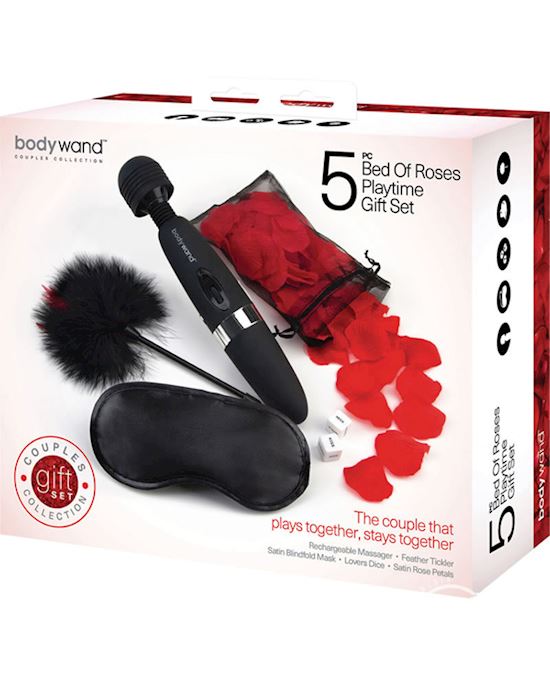 Bodywand Bed Of Roses Set$139.95Shop Now
The gorgeous Bodywand Bed of Roses Set includes a rechargeable Bodywand massager, feather tickler, satin blindfold mask, lover's dice, and satin rose petals. It's everything you need to enjoy a sensual and romantic experience!
Couples who play together, stay together – so if you're ready to take your pleasure to the next level, you should definitely consider this all-in-one set.
9. Chocolate Covered Strawberry Lubricant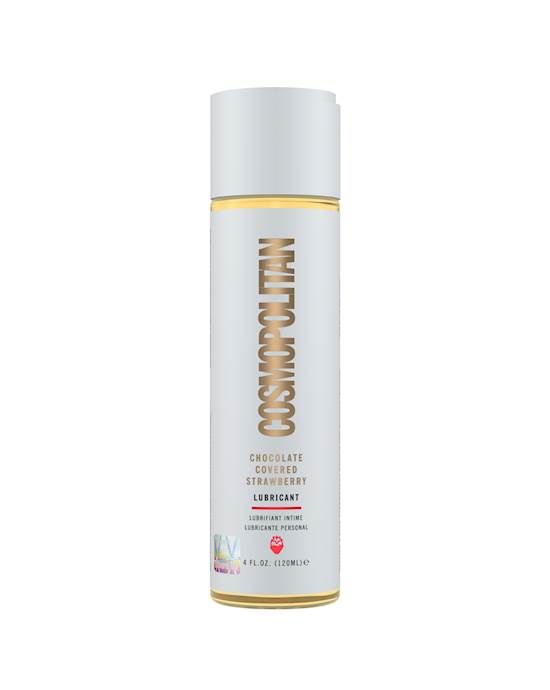 Cosmo Liquid - Chocolate Covered Strawberry Lubricant $13.95Shop Now
Nothing is sweeter than chocolate covered strawberries! The Cosmopolitan Chocolate Covered Strawberry Lubricant is sure to please your tastebuds. Enhance your next experience with this deliciously tasty flavoured lube.
The slippery water-based formula will glide over your skin easily, helping to add a little extra sensation to your play. Plus, this formula is safe to use with condoms and most sex toys for worry-free fun!
10. Strap-on dildo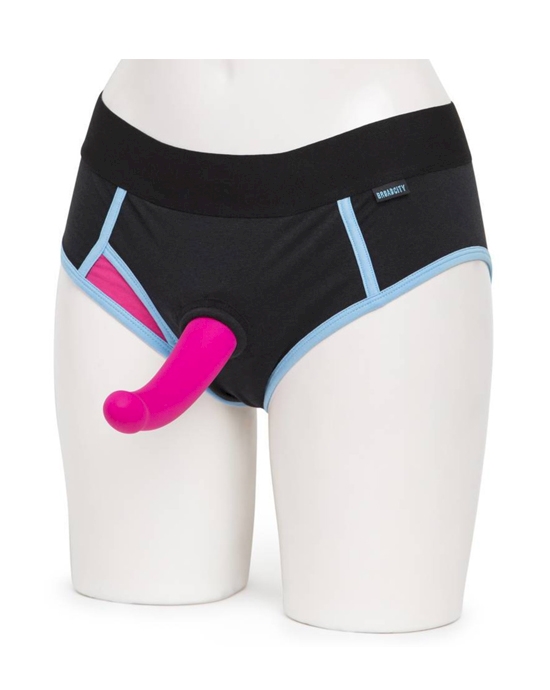 Broad City Peg Like A Queen Strap On Set$85.95Shop Now
Peg like a Queen this Valentine's Day with the Broad City Strap On Set. Pull on the comfortable and sturdy briefs, insert the smooth silicone 7-inch dildo, and you're ready to peg to your heart's content!
The briefs also have a slot for the bullet vibrator to sit in, helping add a little extra buzz to ensure both partners' enjoy pleasure simultaneously.
Want more?
That's all we've got for you now – but don't worry, there's more where that came from!
Adulttoymegastore is an online retailer of sex toys and lingerie with fast and discreet shipping worldwide. ATMS was opened in 2009 and is still proudly New Zealand owned and operated, with over 10,000 products from more than 45 brands to choose from! We take great pride in providing the best products to thousands of happy customers, and have many benefits such as a loyalty program, free samples, and personalised notes.
Adulttoymegastore has a huge range of sex toys including vibrators, dildos and cock rings for every occasion! With fast, 100% discreet shipping, and price guarantee, ATMS has everything you need to make good sex, great!