Why remote-controlled vibrators are all the rage
Why remote-controlled vibrators are all the rage
Whether you're single as can be or in a happy relationship, sex toys are the perfect way to add a little more excitement in the bedroom. Sex toys help add a little extra stimulation and can also help you enjoy new sensations like never before!
The best thing about sex toys is that there are so many styles and designs out there, so you are guaranteed to find one that suits your needs. Like dual stimulation? Check out rabbit vibrators. Enjoy butt stuff? A butt plug will be right up your alley. Want to try out some BDSM? Grab a blindfold!
Whatever gets you going, there will be something out there to give you a helping hand.
Remote-controlled vibrators are relatively new to the sex toy scene, but are a great pick for those looking for something to easily incorporate into their sex life!
What is a remote-controlled vibrator?
Remote-controlled vibrators, like the name suggests, are really just any vibrator that can be controlled via a remote. This might be a wired or wireless remote, or even Bluetooth compatibility so you can use your phone or partner's phone to control the vibrations. Sex toy technology is pretty advanced these days!
Remote-controlled vibrators can also come in lots of different styles, from classic vibrators to vibrating eggs to couple's vibrators. There is something out there for everyone!
Why are remote-controlled vibrators so popular?
There are many reasons remote-controlled vibrators are becoming more popular! Firstly, convenience. We all like a little convenience when it comes to our sex toys and vibrators. Whether it's a USB rechargeable toy, waterproof design, or discreet shape – convenience is key.
Remotes make it even easier to switch up the vibrations when using your favourite sex toy. With the click of a button, you can switch to the next setting, without having to fumble around and ruin the mood.
Secondly, remote-controlled vibrators allow your partner to control the vibrations, or the other way around. Whether you're playing in the bedroom or taking your fun out in public, most remotes work up to a few meters away which adds the element of excitement and surprise!
If you have a vibrator that can connect via Bluetooth, this can help long-distance couples connect and control vibrations from anywhere around the world. So don't fret, you can still enjoy some intimacy even when you're apart!
Remote controlled vibrators enable a whole new level of intimacy and pleasure! Are you ready to explore? Take a look at some of our best-selling remote-controlled vibrators!
Neon Luv Touch Remote Control Vibrating Bullet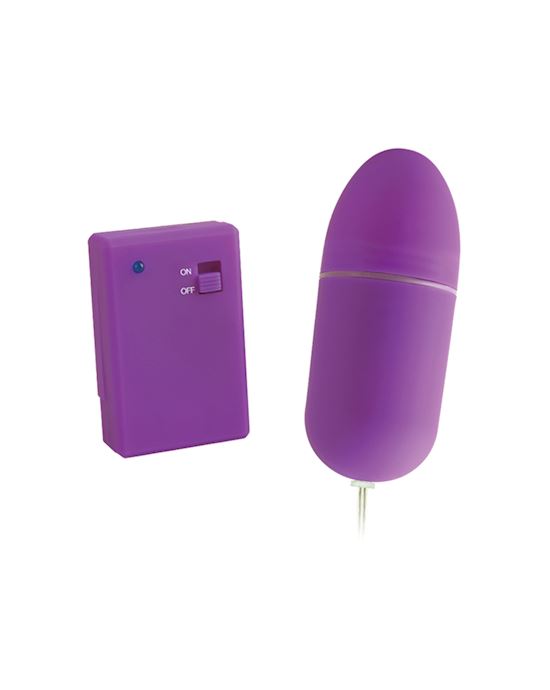 Neon Luv Touch Remote Control Vibrating Bullet$19.95Shop Now
A classic remote-controlled vibrator is the Neon Luv Touch Remote Control Vibrating Bullet. This wireless, waterproof bullet is discreet enough to take anywhere and powerful enough to give you incredible vibrations exactly where you need them. Tease your lover from across the room or easily control your own sensations!
Gaia by Share Satisfaction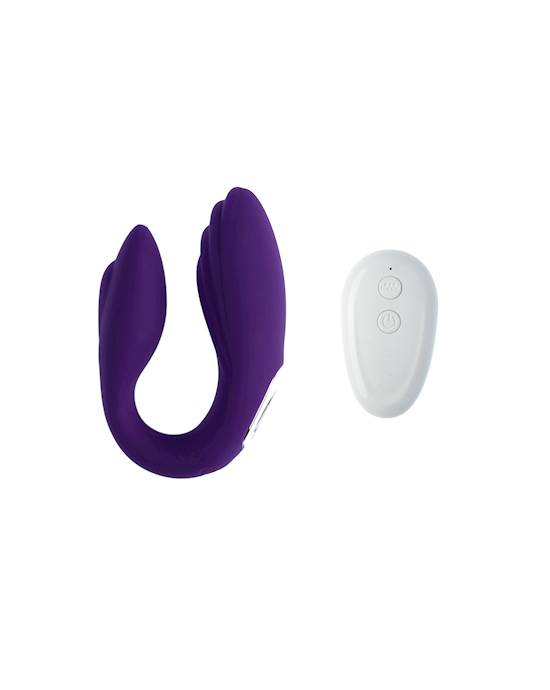 Share Satisfaction Gaia Remote-controlled Couples Vibrator$36.95Shop Now
The perfect couple's vibrator, Gaia helps provide powerful vibrations for both partners. With 10 vibration modes to choose from, and a waterproof and USB rechargeable design, this remote-controlled couple's vibrator will help put seduction back into the bedroom.
Gaia is designed to be worn during penetrative sex, however it can also be enjoyed alone for solo play too!
Moxie by We-Vibe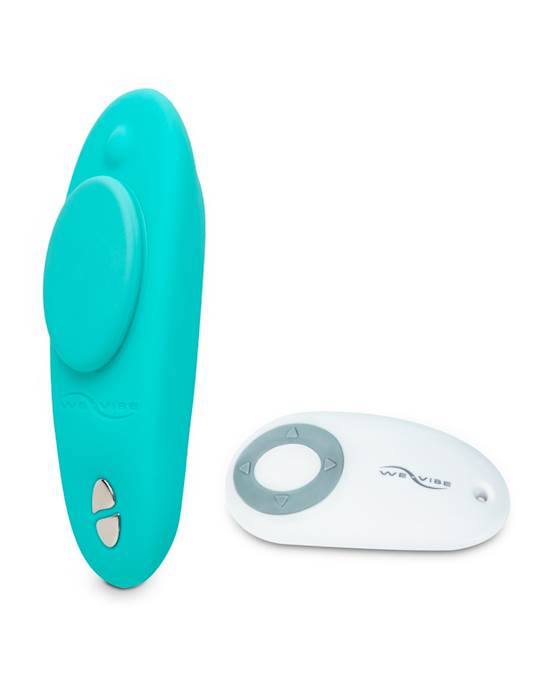 Moxie By We-vibe$97.95Shop Now
If you're in the market for a high-quality, discreet and versatile toy, Moxie by We-Vibe should definitely be on your radar! Designed to be worn under your clothes for hands-free fun, Moxie has super quiet vibrations and is made from silky smooth silicone.
With Bluetooth connectivity, Moxie is even more versatile. Connect to the app to share the pleasure anywhere!
Dash by Share Satisfaction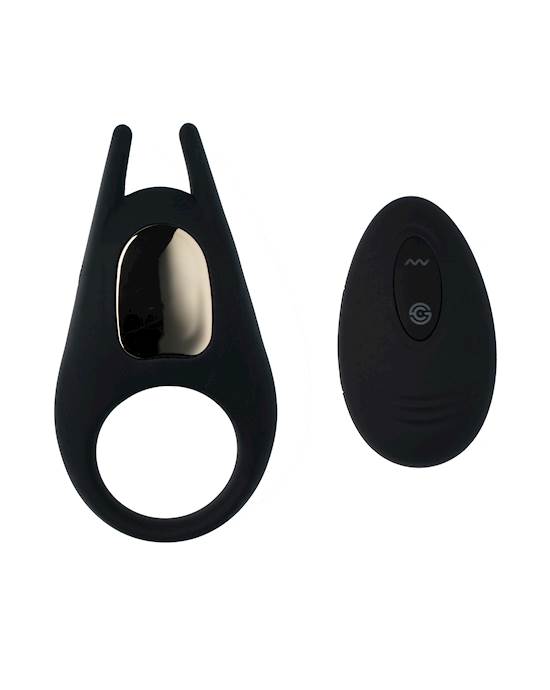 Share Satisfaction Dash-2 Vibrating Cock Ring$55.95Shop Now
Another great pick for couples, Dash by Share Satisfaction is a cock ring that can also be controlled via a remote! If you've ever used a cock ring before, you'll understand how beneficial a remote can be to help change the vibrations easily. Dash has 10 modes of vibration to explore, with ears to tingle and tease the clitoris as well.
Mono Flex by Satisfyer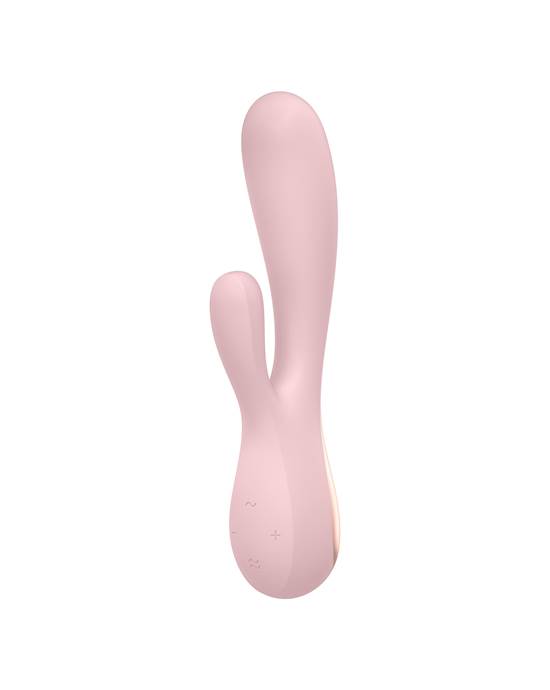 Satisfyer Mono Flex$41.95Shop Now
The Satisfyer Mono Flex is an incredible rabbit vibrator, with dual clitoral and G-spot stimulation. The Mono Flex can be controlled directly from the Satisfyer Connect app, turning your phone or watch into a remote control!
You can also connect the vibrations to music, or allow your partner to take control from anywhere in the world. It's everything you love about rabbit vibrators, and more!
Want more?
Adulttoymegastore is an online retailer of sex toys and lingerie with fast and discreet shipping worldwide. ATMS was opened in 2009 and is still proudly New Zealand owned and operated, with over 10,000 products from more than 45 brands to choose from! We take great pride in providing the best products to thousands of happy customers, and have many benefits such as a loyalty program, free samples, and personalised notes.
Adulttoymegastore has a huge range of sex toys including vibrators, dildos and cock rings for every occasion! With fast, 100% discreet shipping, and price guarantee, ATMS has everything you need to make good sex, great!