6 Brand New Realistic Vibrators for Your Collection
6 Brand New Realistic Vibrators for Your Collection
It's time to take your pleasure to the next level! These realistic vibrators are perfect to add a little extra sensation and vibration into your sex life.
Realistic vibrators typically feature ribbed details and realistic features that make them super stimulating, with added vibration to help add even more sensation! If you're looking for something that is sure to provide plenty of pleasure, and that looks great, a realistic vibrator might be the perfect pick for you. Here are 6 toys that are perfect for your collection!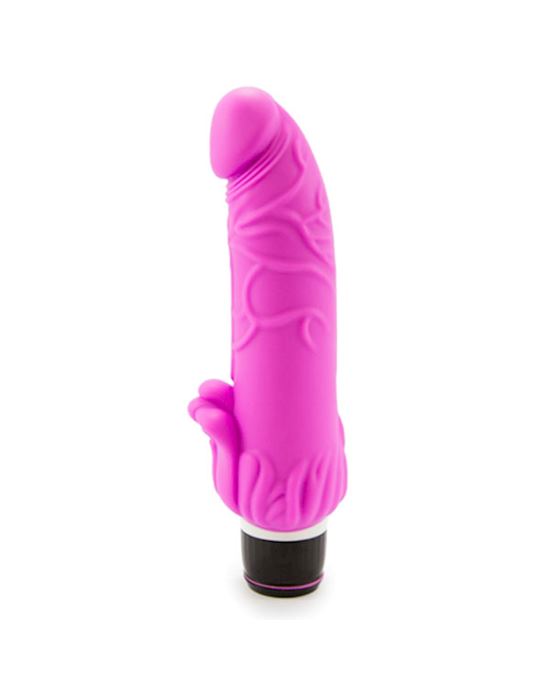 Silicone Classic Clit Stimulator Vibrating Penis$12.95Shop Now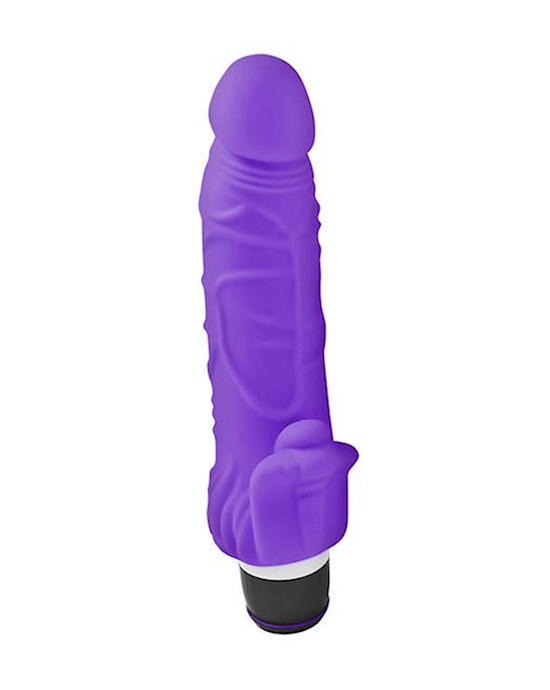 Silicone Classic Clit Stimulator - Seven Function$12.95Shop Now
The Silicone Classic Clit Stimulator is a tried and true favourite, available in hot pink or purple! This vibrator is anything but basic, with seven powerful functions and super-smooth silicone material. The design is fully waterproof and require 2 AA batteries to get going – batteries aren't included, so make sure you nab the ones in the TV remote before getting down to it!
Looking for size and quality? Look no further than the Goliath Super Soft! Its girth will ensure you will feel every realistic ridge, while the length gives you plenty to play with and enjoy. The base is harness compatible too, making it super versatile for all your needs. The 100% Ultra-Premium Super Soft Silicone will feel incredible against the skin and is sure to please. This realistic vibrator is the perfect quality toy!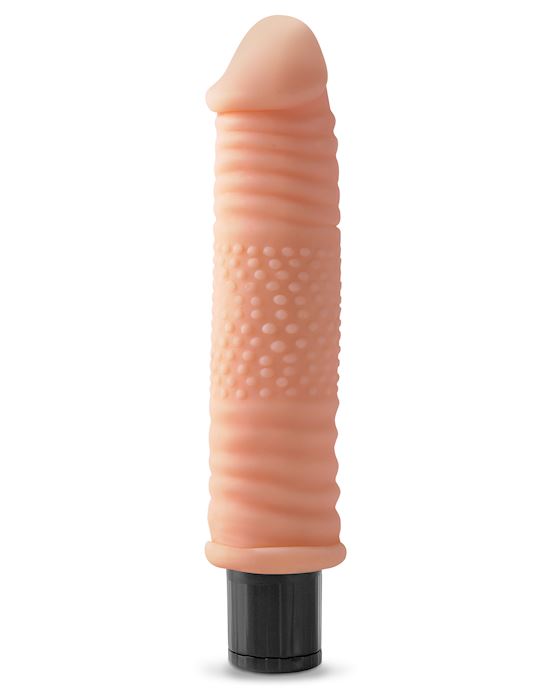 Real Feel Vibrating Ribbed Dildo # 12$18.95Shop Now
Take added sensation to the extreme with the Real Feel Vibrating Ribbed Dildo! Enjoy the "Real Feel" of super-soft, lifelike skin with this realistic vibe. Made from phthalate-free Fanta-Flesh, the softness and feel of the material is as natural as you can get. Choose a speed on the dial and enjoy the powerful vibration!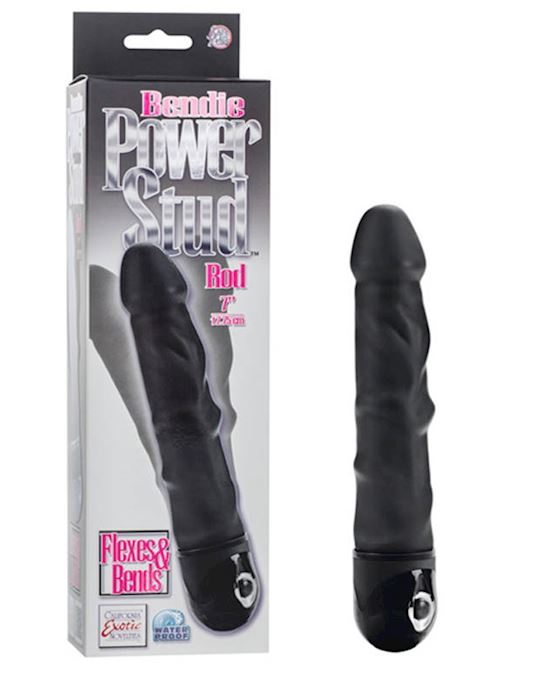 Bendie Power Stud Rod$18.95Shop Now
The Bendie Power Stud Rod is soft and packed full of power, with a material that bends to hit every spot perfectly. The 3 intense speeds provide a variety of vibrations, and the easy push control means you'll be away in no time. With 8.75 inches in length and 4.7 inches in girth, this vibrator is a great option for those in the market!
King Cock have a range of realistic vibrators like the King Cock 8 Inch Vibrating Dildo with Balls, with a range of realistic colours and textured details that are perfect for those who want something more lifelike.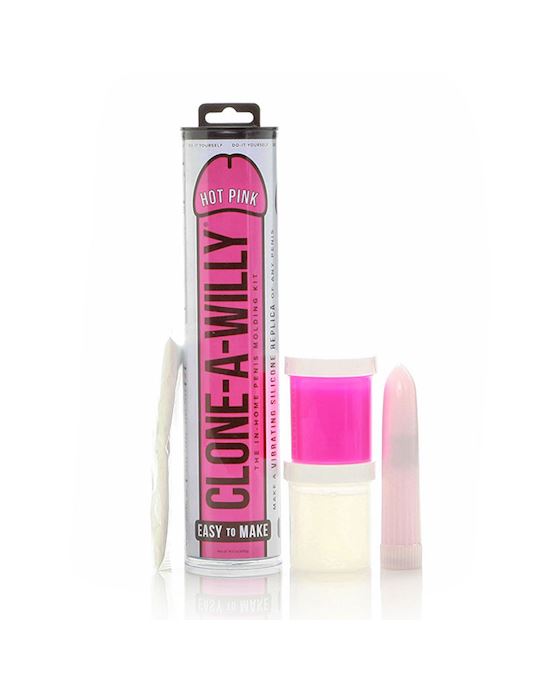 Clone-a-willy Kit$48.95Shop Now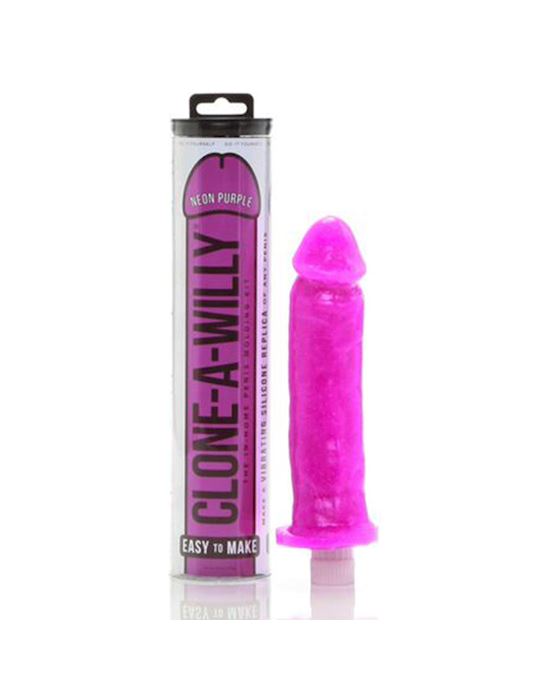 Clone-a-willy Kit: Neon$48.95Shop Now
Have a long-distance partner? Or simply want to clone your partner's penis to use while they are away? The Clone-a-Willy kit will help you achieve exactly that!
This homemade dildo kit will let you make an exact replica of any penis, safely and easily in the comfort of your own home. Not only is it a great bonding experience for you and your partner, the finished product is perfect for you to enjoy on your own- it's literally the next best thing to the real deal! The kit includes a vibrator, too, so you can add a little buzz to the mold. Let's get crafty!
Lube it up!
Using lubricant with your toys is essential to ensure they slip in easily, and to prevent any pain or discomfort! Make sure you opt for a water-based lube – these are the safest option as they can be used with all sex toy materials. Simply lather some on and away you go!
Want more?
Adulttoymegastore is an online retailer of sex toys distributing worldwide. ATMS was opened in 2009 and is still proudly New Zealand owned and operated, with over 8,000 products from more than 45 brands to choose from! We take great pride in providing the best products to thousands of happy customers, and have many benefits such as a loyalty programme, free samples, and personalised notes.
Adulttoymegastore has a huge range of sex toys including vibrators, dildos and cock rings for every occasion! With fast, 100% discreet shipping, and price guarantee, ATMS has everything you need to make good sex, great!