Why do people wear vibrating panties in public?
Why do people wear vibrating panties in public?
Vibrating panties can add an element of excitement into your sex life, mixing lingerie with sex toys for the most orgasmic experience yet. It's fun and flirty!
Vibrating panties are exactly what they sound like – panties, with a little extra vibration! They are discreet and typically controlled via a remote, meaning you can hand the power over to your partner, or keep the control in your hands. It's totally up to you.
And yes, people really do wear them out in public! Wearing vibrating panties in public can be very thrilling and exciting, as no one will know why you're smiling so much. Wear them out for dinner or to the movies for a little added sensation and perfect foreplay before you head home. It's the best way to get yourself in the mood and spice things up a little!
How do you use vibrating panties?
For most vibrating panties, you simply pop them on, grab the remote control and away you go! While most will have a remote for easy use, some of the cheaper options might require you to switch them on first, so make sure you look out for that when purchasing.
It's a good idea to have a play with the controls and speeds before you head out the door as well. This will ensure you or your partner know what you're doing, and will help you understand how powerful the vibrations are – you might need to set a limit or have a safe word if the vibrator has multiple speeds, just in case things get a little TOO good!
You can also get some vibrators that are designed to sit inside any panties that you already own, which is perfect if you have a favourite pair that you want to wear! These vibrators are also super versatile and can be used in many other ways as well, making them a great option for those interested in vibrating panties.
What are the best vibrating panties?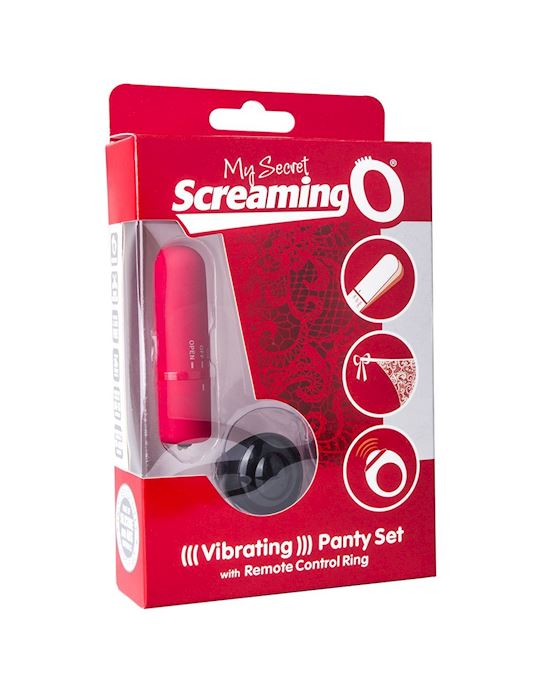 My Secret Screaming O Remote Control Panty Vibe$41.95Shop Now
My Secret Screaming O Remote Control Panty Vibrator$44.95Shop Now
The My Secret Screaming O Remote Control Panty Vibe puts the power of pleasure at your fingertips with a powerful vibrating bullet that fits discreetly into the panty.
With a remote control ring that is small and discreet, the bullet vibrator has 10 different vibration functions to choose between, and it can be controlled up to 50 feet away! The panties tied up at the side for a customizable fit, which also means they are very size inclusive and will suit a lot of body shapes and sizes.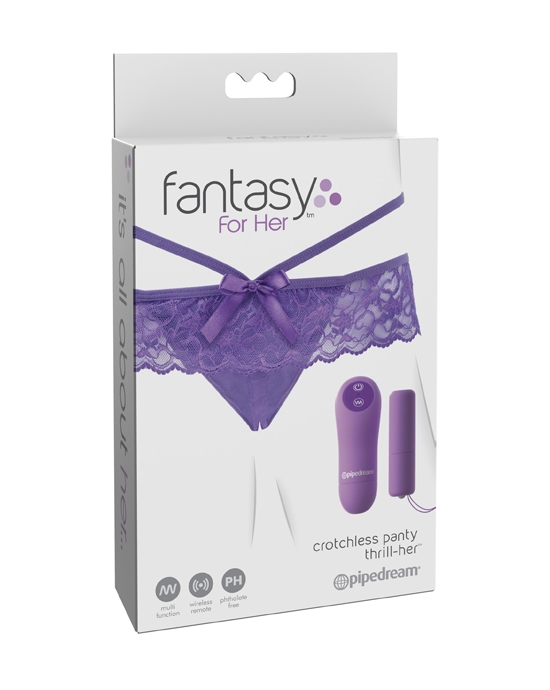 Fantasy For Her Crotchless Panty Thrill-her$34.95Shop Now
The Fantasy For Her Crotchless Panty Thrill-her is a stunning purple panty set, with gorgeous lace and bow details to complete the look. The powerful vibrator has multiple functions and can be easily controlled via the wireless remote.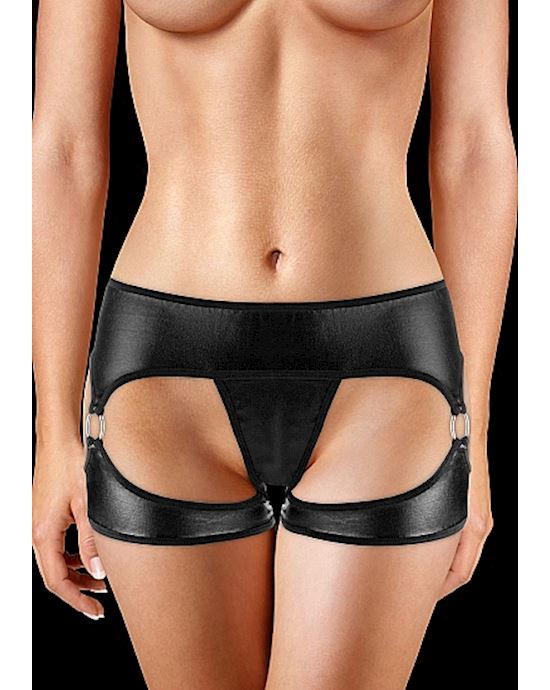 Exotic Vibrating Panty$70.95Shop Now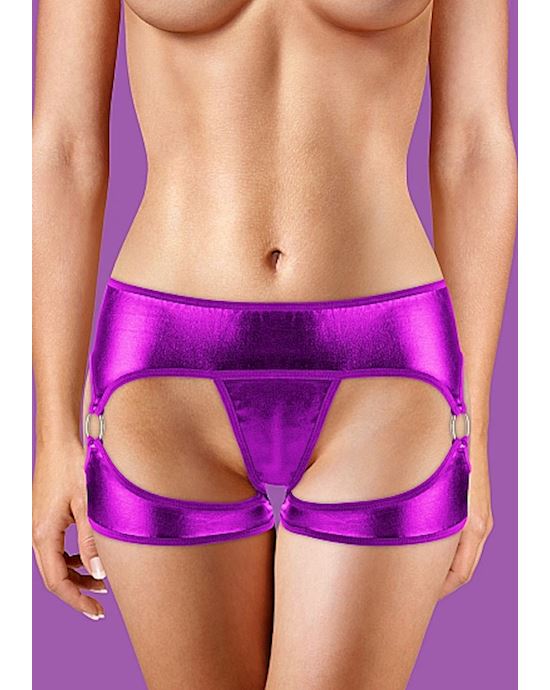 Exotic Vibrating Panty$70.95Shop Now
The Exotic Vibrating Panty by Ouch! will make you smile more than ever before. With 10 speeds to choose from, the bullet is sure to please and you are guaranteed to find a setting perfect for you!
The underwear is soft and stretchy, with a stunning unique design that is pleasing to the eye. It's the perfect mix of style and pleasure, and will definitely add a little extra sensation into your sex life! Choose between the sleek black colour or vibrant purple.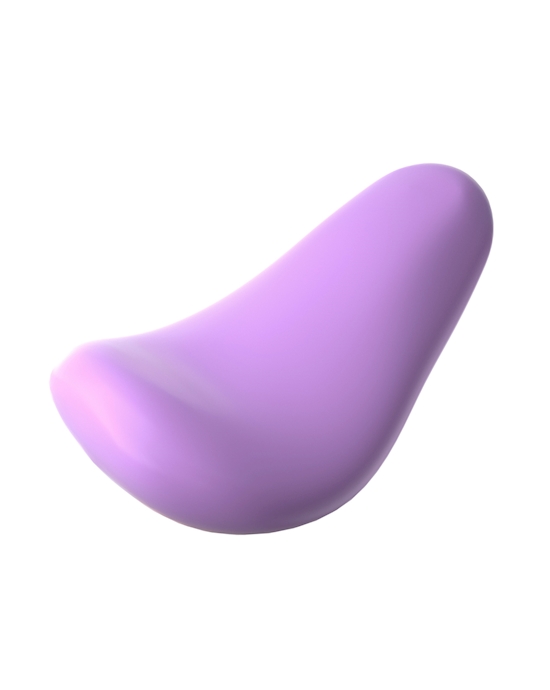 Fantasy For Her Vibrating Petite Arouse-her$32.95Shop Now
For the ultimate versatile experience, the Fantasy For Her Vibrating Petite Arouse-Her has an ergonomic shape designed to sit inside your favourite pair of panties, and provide pleasure in all the right places. The silky-smooth silicone feels incredible against the skin, and the vibrations are completely rechargeable so you don't have to worry about batteries ever again!
The best thing about this toy, is that it can easily be used as an all-over vibrator, meaning it's perfect for providing stimulation anywhere you want it.
Should I buy vibrating panties?
The idea of wearing vibrating panties in public can be extremely erotic and arousing for both the wearer and the partner in control!
Vibrating panties are the perfect addition to anyone's collection! Even if you're not interested in wearing them out in public, they are great for wearing around the house and in the bedroom to get you in the mood and give your partner control of the vibrations.
Always play safe when your partner is in control – it's a good idea to have a safe word just in case you need to stop things at any point, particularly when you're out in public! And if you're not completely sold on vibrating panties, opt for something versatile that can be used as a lay-on vibrator too.
Want more?
Adulttoymegastore is an online retailer of sex toys distributing worldwide. ATMS was opened in 2009 and is still proudly New Zealand owned and operated, with over 8,000 products from more than 45 brands to choose from! We take great pride in providing the best products to thousands of happy customers, and have many benefits such as a loyalty programme, free samples, and personalised notes.
Adulttoymegastore has a huge range of sex toys including vibrators, dildos and cock rings for every occasion! With fast, 100% discreet shipping, and price guarantee, ATMS has everything you need to make good sex, great!