How to Use a G-Spot Vibrator
Most women's first vibrator they purchase is one designed specifically for G-Spot stimulation, but many people don't know how to make the most of them. They're pretty straight forward to use when you know how, and since they come in a huge range of shapes, sizes and colours, you'll be sure to find the perfect one for you. Read this guide to get in the know and make the most out of your G-Spot vibrator and all the pleasure it can bring.
Find Your G-Spot
The essential part of using a G-Spot vibrator is finding your G-Spot! If you don't know what that is, it's a bundle of nerve endings (now theorised to be part of the internal clitoris) that bulges when you become aroused. So, it's best to be turned on when you go adventuring for your G-Spot! So, after you get 'in the mood' it is easiest to find your G-Spot while lying on your back. Add some lube to your fingers and feel the 'front' of your vaginal wall, angling toward your belly button. The G-Spot is different person to person, but it should feel like a slightly rougher, ridged area when compared to the rest of the vagina. That's your G-Spot!
Find Your Vibrator
G-Spot vibrators feature a curved tip designed to angle towards your G-Spot for the ultimate pleasure! A common variation on the theme is the rabbit vibrator. These toys featured the same bulbous or curved tip to hit your G-Spot, and features a second 'arm' which is meant to rest on the clitoris, stimulating both your G-Spot and clitoris at the same time! These are more advanced than the classic G-Spot vibrator, and may require a bit more practice to use. When it comes to G-Spot vibrators, we offer a bunch of great options for first-timers that are accessible and easy to use.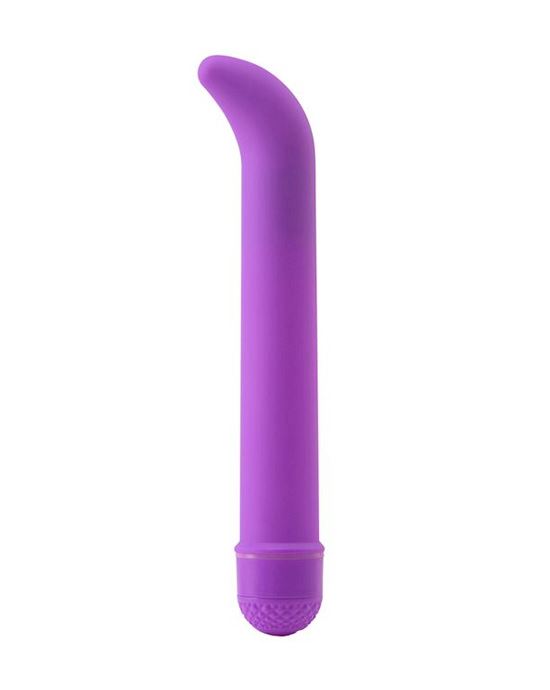 Neon Luv Touch G-spot Vibrator$10.98Shop Now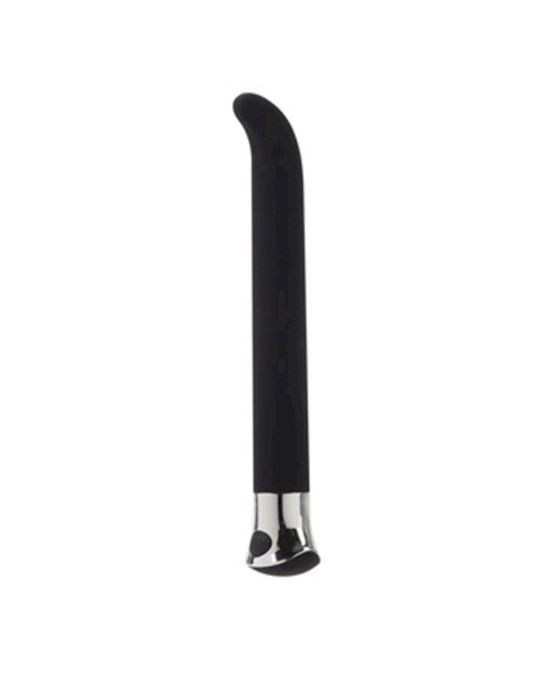 10-function Risque G$41.98Shop Now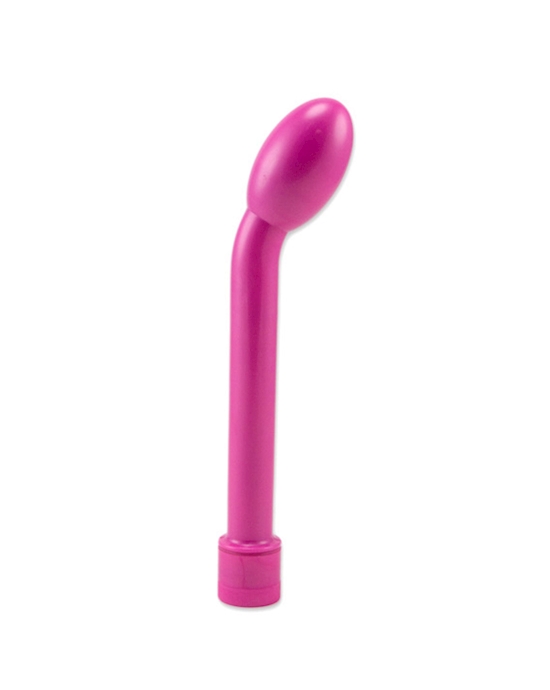 Adam & Eves G-gasam Delight$13.98Shop Now Once you've got the hang of using a simple, slim G-Spot vibrator you can step up to thicker, more textured vibrators! The great thing about G-Spot vibrators is the huge range of styles to choose from, so you'll never be bored.
Use Your Vibrator
When it comes to using an internal vibrator for the first time, it is important you are relaxed! Any new sexual experience can be a bit scary and stressful – this is normal! Relax with some foreplay to get yourself in the mood. When you're stressed and tense the vagina reflexively contracts and this can make penetration more difficult. So, grab some lube, light a candle and to town on your lady garden to get things started.
Once you're nice and relaxed, you can grab your nice, new vibrator and get down to some fun! Make sure you take note of how your G-Spot vibrator is powered, either by battery or wired charging. The last thing you want is to get all ready and in the mood for some sexy self-loving, and find out your vibrator won't go! So, plan ahead and make sure you and your toy are going to be ready for some action! Start slowly and with a lot of lube. After inserting your toy, relax and slowly manoeuvre it inside yourself until you hit your G-Spot … trust me, you'll know when you hit it! Enjoy the ride with your new G-Spot vibrator!
Shop our entire range of G-Spot vibrators available on Adulttoymegastore.