The Different Types of BDSM Collars & What They Mean
Bondage collars have an array of meanings within BDSM, each representing different aspects of a D/s relationship. Here's everything you need to know about BDSM collars and what they mean!
*Editor's note: This article was updated on 7 July 2021 for relevance and comprehensiveness. *
To the "vanilla" world of sex, BDSM collars may be seen as one-dimensional toys that are worn to spice things up during intercourse. However, they have greater significance and meanings in the world of BDSM, specifically dominant submissive relationships (D/s).
Through bondage collars we can understand that D/s relationships are similar to any relationship, differing greatly in terms of comfortability, expression and experience. BDSM collars are worn by the submissive within a D/s relationship.
The collar itself is a type of bondage gear and doesn't have to be a neck collar, and can instead be a bracelet, anklet, necklace or lock pendant, but in this case we will cover the main types of bondage neck collars and what they mean.
The 6 different types of bondage/BDSM collars and what they mean
Each bondage collar connotes a different stage of a D/s relationship. The collars outlined in this article are not necessarily the usual or typical collars BDSM practitioners may use, however they can be used if anyone so desired.
Here are six of the most common types of BDSM collars and the meanings behind them.
1. Collars of consideration
Collars of consideration are worn by the submissive during new relationships. The meaning behind a consideration collar is in the name, the D/s relationships in under consideration. Does the submissive want to continue with this dominant, and vice versa.
The collar will be offered by the dominant to show their interest in pursuing or furthering an already existing relationship. Therefore, the two partners may have already been involved on a more casual basis or have only ever been a top/bottom. If the relationship is successful, the collar can be upgraded to a permanent collar that suggests greater ownership.
New relationships are fragile, so outside dominants or submissives display their respect for this collar by acknowledging its presence and therefore it's meaning. For an external dominant to approach an already collared submissive would be a sign of misconduct within the BDSM community. Such an approach would be deemed dishonourable and can greatly impact the reputation of the concerning dominant. Upgrading the collar represents an increased level of trust between the partners involved.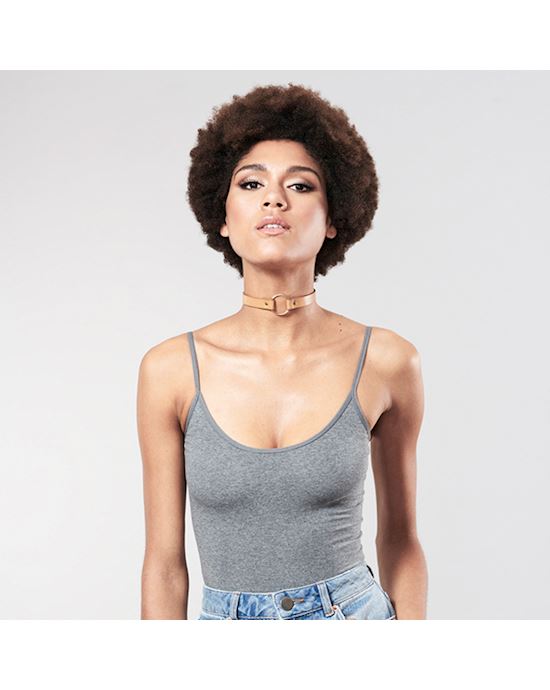 Bijoux Indiscrets Maze Single Chocker$25.95Shop Now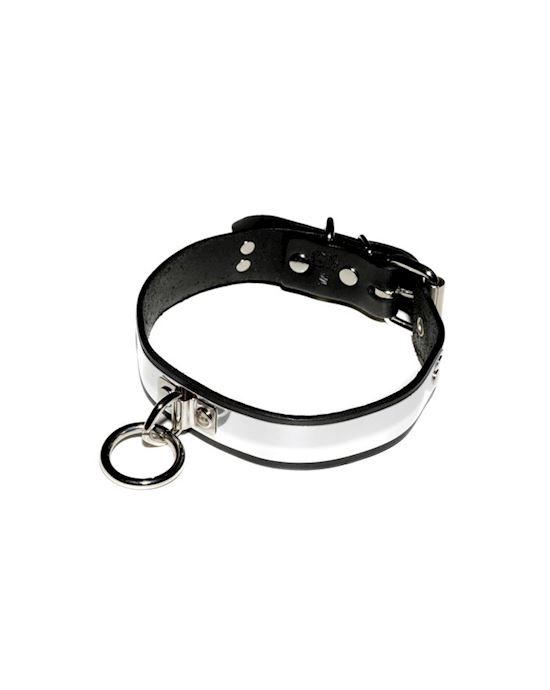 Mirrored Choker$27.95Shop Now
2. Training collars
A training collar in BDSM is worn whilst a dominant is training a submissive and is usually made from leather. The training collar represents the next step after a collar of consideration, however many D/s relationships prefer to skip straight to training collars as they feel an adequate level of trust has already been established within the relationship. This would have been established through extensive discussion around characteristics, traits, desires and even lifestyles to see if the relationship is viable to be taken further.
A training collar represents a time in the relationship where mental and physical limits are about to be tested and some desires explored. Emotional, physical and mental limits will be tested to deepen the emotional connection within the relationship and also to discover the limitations of each partner. This phase requires a lot of communication to ensure that both users are kept safe and so that no desires are ever abused.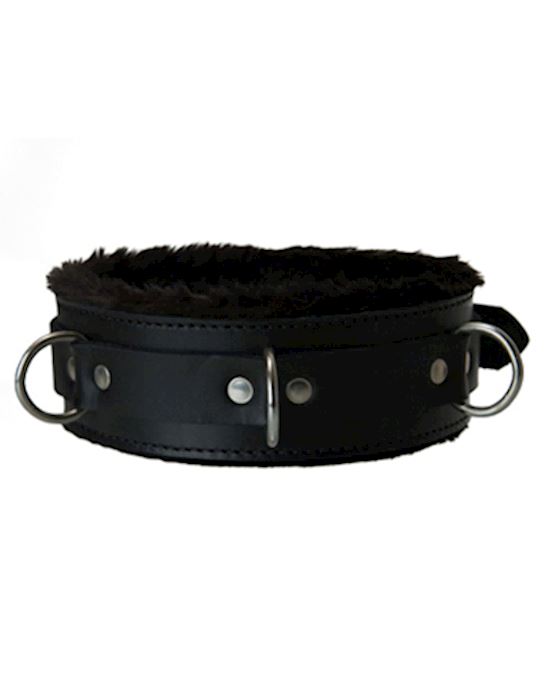 Strict Leather Premium Fur Lined Locking Collar$58.95Shop Now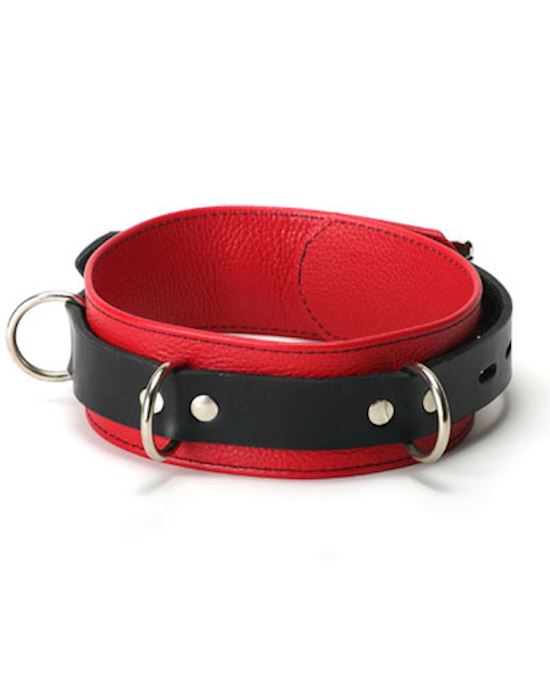 Strict Leather Deluxe Locking Collar$56.95Shop Now
3. Protection collars
Collars generally represent ownership within the BDSM community. A protection collar is exactly that, a collar that can tell other single dominants that this submissive is off limits. This can be to touch, talk to or approach in any sort of way.
The protection collar is introduced in well developed D/s relationships, therefore the surrounding BDSM community is aware and respecting of its existence. Protection collars are usually worn within a dungeon or a kinky house party and are typically a leather or dog collar.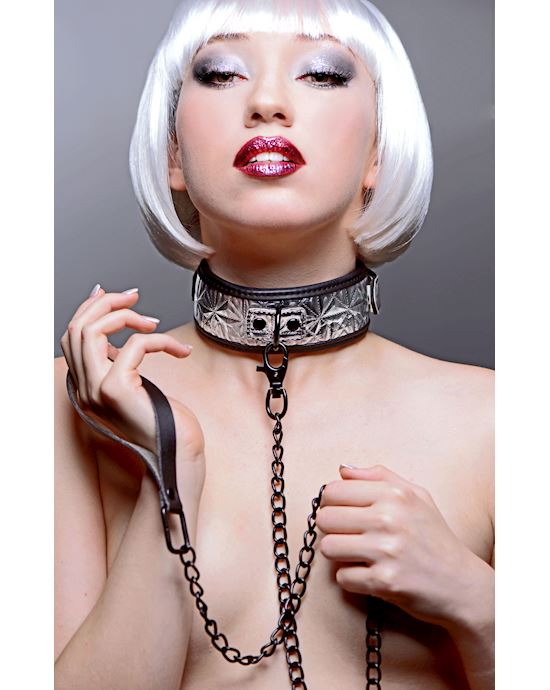 Platinum Bound Chained Collar With Leash$27.95Shop Now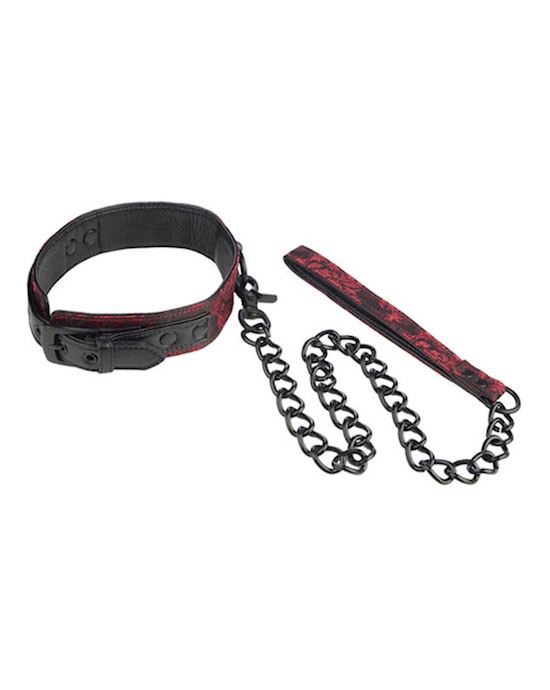 Scandal Collar With Leash$30.95Shop Now
4. BDSM day collars
Day collars are useful for those who want to wear something symbolic of their relationship at all times, or when amongst the general public. Therefore, this is often a piece that is unnoticeable, or if it is noticed it's likely to receive compliments. Therefore a day collar may be jewellery in the form of a necklace, bracelet or anklet.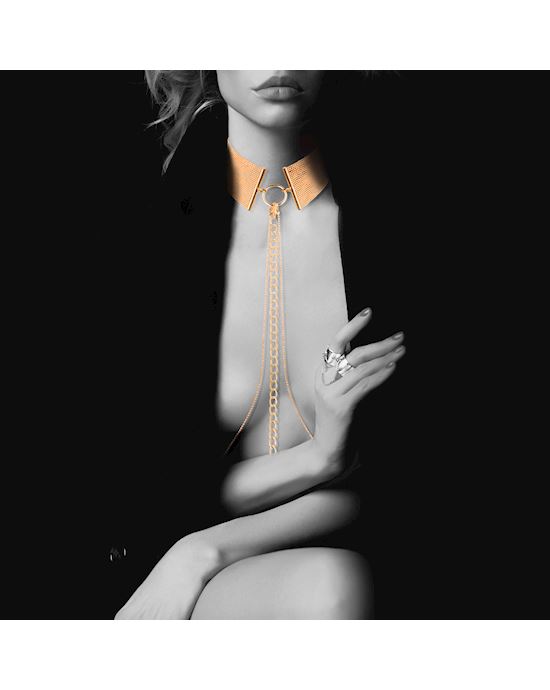 Bijoux Indiscrets Magnifique Collar$19.95Shop Now
Heart Lock Collar$8.95Shop Now
5. Play collars
Play collars are worn during BDSM play, or a kink scene. They are the easiest to obtain and don't necessarily represent any sort of D/s relationship is in existence.
These can be gifted by a dominant or bought by the submissive itself. It can be worn to foreshadow the scene that is about to take place and allows a submissive to prepare themselves for BDSM play.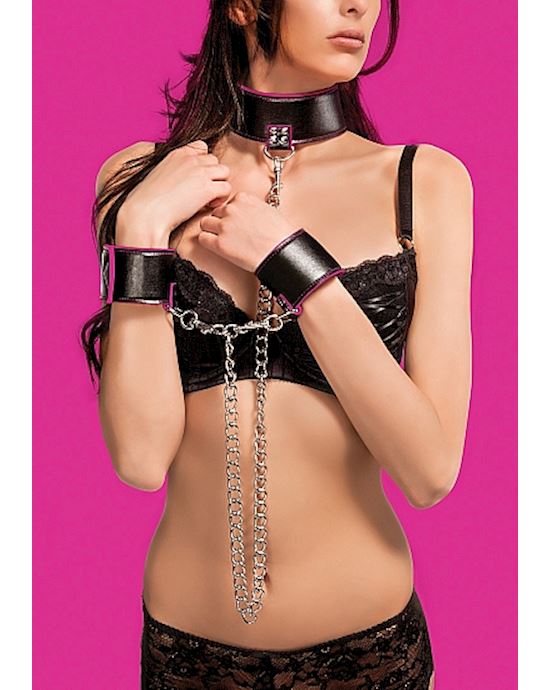 Reversible Collar & Wrist Cuffs$92.95Shop Now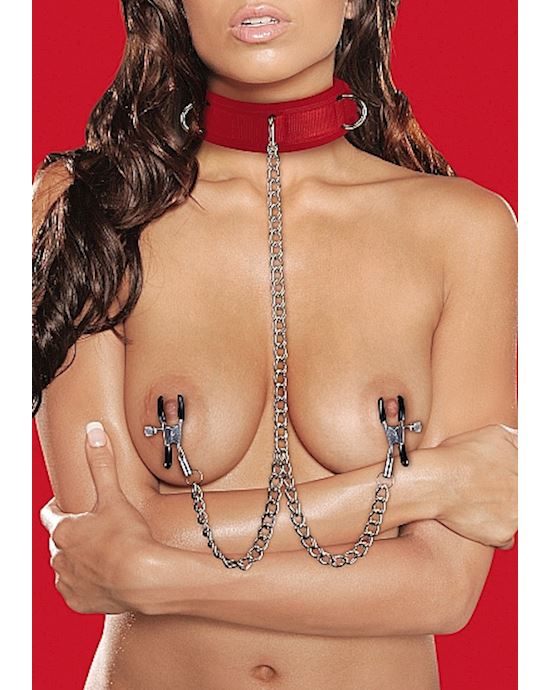 Velcro Collar$19.95Shop Now
6. Slave collars/permanent collars
A permanent collar or slave collar represents the ultimate level a D/s relationships can reach. The offering of a slave collar has been likened to taking someone's hand in marriage. It must be given to the slave my the master.
Upgrading the relationship to one of lifetime devotion, therefore it's important to understand the difference between a slave collar and a play collar. Sometimes these collars may be lockable, where the dominant only has access to the key. Removing the collar may mean the end of a relationship, taking a break from BDSM play or just for general comfort.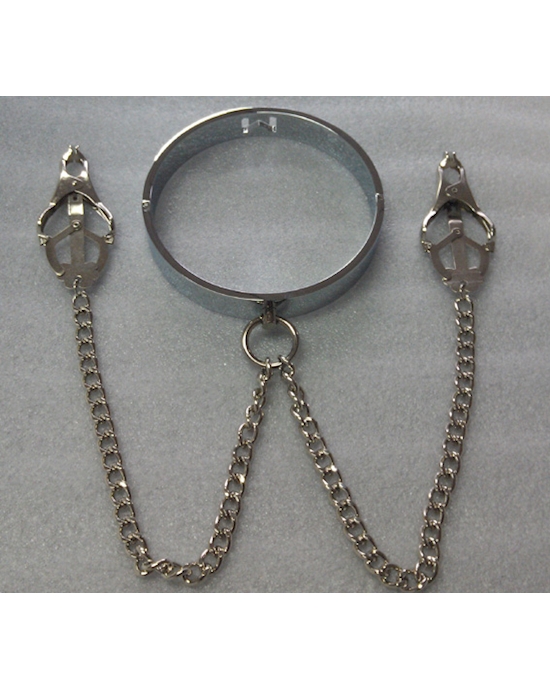 Metal Slave Collar With Nipple Clamps$73.95Shop Now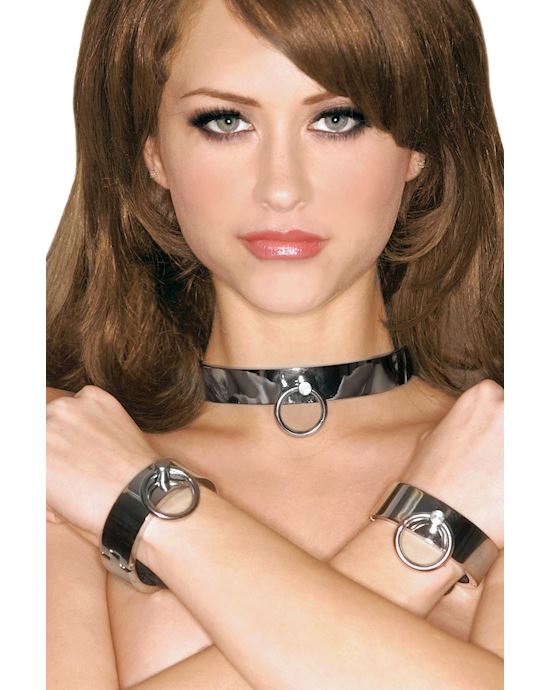 Chrome Slave Collar And Shackles Kit$101.95Shop Now
Important things to note about BDSM collars
Never assume a member of the public is part of the BDSM community because of something they are wearing. We can think of the trend of wearing chokers made out of soft fabric or any jewellery. BDSM-esque fashion is worn by many simply out of taste and may have nothing to do with erotic desire.
Different relationships may have differing meanings, interests and levels of investments within collars. However, it's important to understand general concepts surrounding collars to not offend anyone else.
Before the use of any bondage collar, ensure that prior discussion has taken place and that both participants are well aware of its meaning or lack of.
Start your bondage collar journey
Browse Adulttoymegastore's entire range of bondage collars and add one to your collection today.
Learn more about BDSM and bondage collars
Want more articles like this? Check out these articles written by our BDSM experts:
Editor's note: This article was originally published on 6 November 2018 and was updated on 7 July 2021 for relevance and comprehensiveness. The information in this article has been fact checked and reviewed for accuracy by Adulttoymegastore's team of content specialists and sexual wellness experts.
Content disclaimer: Adulttoymegastore does not provide medical advice, diagnosis, or treatment for illness. Any information published on this website, either by Adulttoymegastore of its authors, is not intended to be a substitute for medical advice, and you should not take any action before consulting with a medical professional.