Everything You Need to Know About Lubricant
Adulttoymegastore stocks hundreds of different lubricants, so while choosing a lubricant can be one person's "kid in a candy store" moment, for others it's more like something nightmares are made of!
This lubricant guide will tell you everything you need to know about the different types of lubes on the market so you can make an informed decision when it comes to getting jiggy with it. Learning about the different types of lube out there is the first step, so let's get started!
Why Should I Use Lube?
Lubricant is one of the greatest unsung sexual accessories. It makes sex slicker and more sensitive, which results in intensified pleasure, longer-lasting sex, and some pretty kinky foreplay too!
Couples, singles, young, and old are all discovering the benefits of lubricant for their sex lives. Whether it's to make sex more exciting and sensual, to ease your way into new sexual activities or to remedy vaginal dryness, a lubricant is the best thing to have on hand!
Contrary to popular belief, lubricants aren't only for people experiencing a lack of natural lubrication.
Adding some slippery lube into the mix can take things to the next level between you and your partner.
For women who do experience vaginal dryness, lube should be a definite go-to because it helps ease penetration so sex is pleasurable, not painful.
Unless you're an experienced lubricant connoisseur, there's such a large variety of lubricants available it can be difficult to decide which type suits your needs best.
But never fear, this guide will tell you everything you need to know about lube!
Waterbased Lubricants
Water based lubricant is the most common and most widely available type of lubricant. Their main feature is that they are smooth and slick, not sticky and messy like silicone and oil-based lubricants tend to be.
Due to them being water-soluble, skin and mucous membranes are able to absorb them, making clean-up a breeze! It is easily washed off the skin by using a little warm water and soap, it also won't stain if it was to get on either clothing or bedding.
One disadvantage of waterbased lubricant is that they dry out a lot quicker than other lubricants, but are able to be quickly reactivated through either water or saliva.
Water Based Lubricant Key Points
Safe to use with condoms
Safe to use with any sex toy
Easy to clean up
Suitable for vaginal, anal and oral sex
Dries/absorbs over time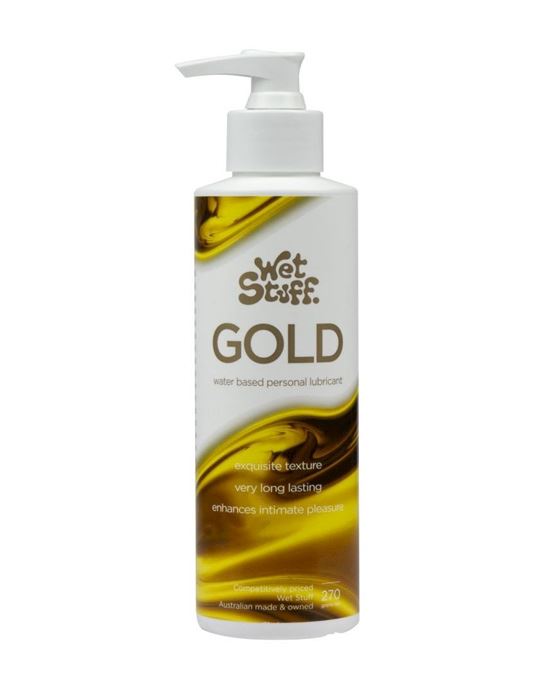 Wet Stuff Gold 270g Pump Top$15.98Shop Now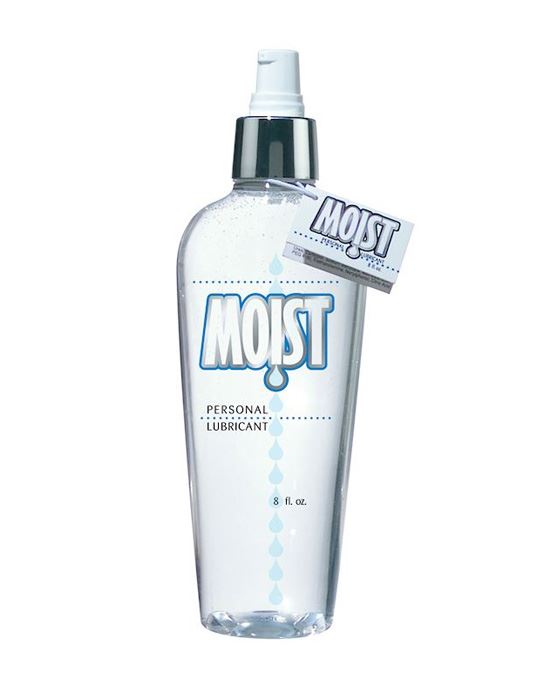 Moist 8 Oz$11.98Shop Now
Silicone Based Lubricants
Silicone based lubricants are long lasting and constantly remain slick with that silky smooth feeling. Due to silicone not being able to be absorbed or evaporate, it lasts a very long time and a little bit goes a long way.
As silicone cannot be washed away via water, it is the perfect lube if you are wanting to have sex in the shower or submerged in water.
However, this means silicone-based lubricant is difficult to remove with water alone when cleaning up, but with a bit of soap it should clean away easily.
One disadvantage of silicone-based lubricant is that it cannot be used with silicone sex toys due to silicone-on-silicone reactions.
Silicone Based Lubricant Key Points
Extremely long lasting
Good for people with sensitive skin
Great for use in water
Safe to use with condoms
Suitable for vaginal, anal and oral sex
Unsafe to use with silicone sex toys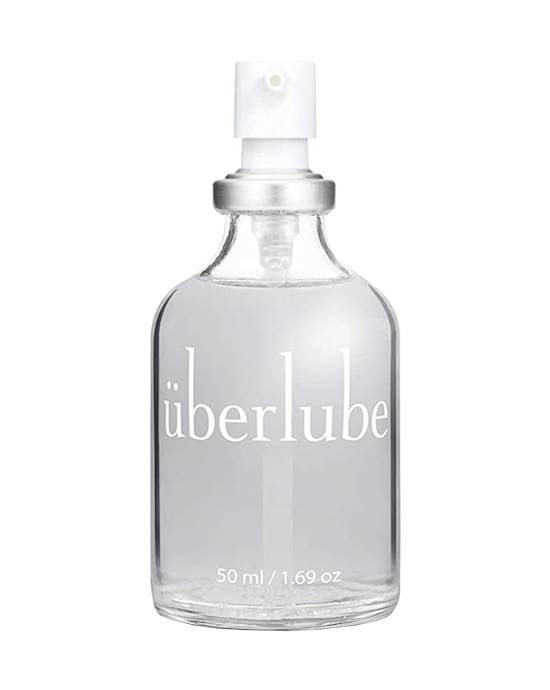 Uberlube Luxury Lubricant 50ml$13.98Shop Now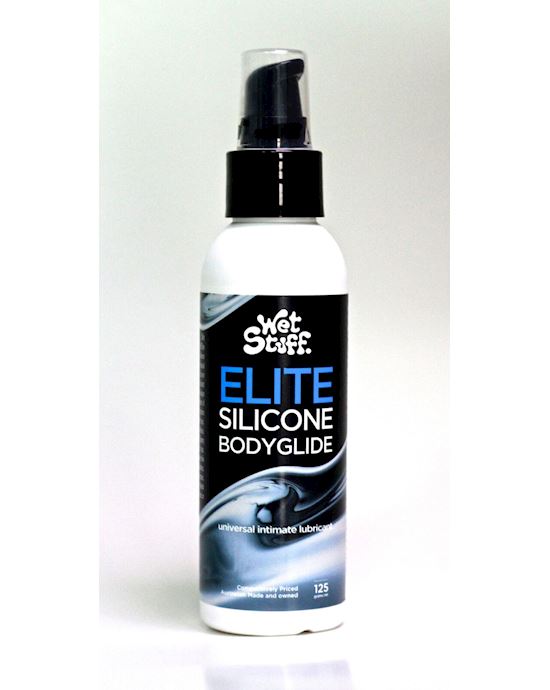 Wet Stuff Elite Silicone Bodyglide 125g Pump$19.98Shop Now
Organic Lubricants
Organic Lubricants are great for people who prefer to go all natural and prefer not to use any products containing harsh chemicals during sex.
Most organic lubricants have a vegetable oil base to them so are very hydrating and moisturizing while serving their slickening purpose, leaving you with well-nourished skin!
Organic lubricants allow you to avoid allergic reactions and vaginal sensitivity. They are possibly the closest thing you will find to the body's natural lubricant, ensuring a silky-smooth, natural feeling.
Disadvantages of organic lubricant are that some are not condom compatible and without preservatives, they expire more quickly.
Organic Lubricant Key Points
Glycerine and Paraben free
Good for vaginal dryness - hydrating qualities
Good for sensitive skin
Suitable for vaginal, anal and oral sex
Can be used with any sex toys
Some aren't compatible with latex condoms due to the oil used
They expire more quickly due to a lack of preservatives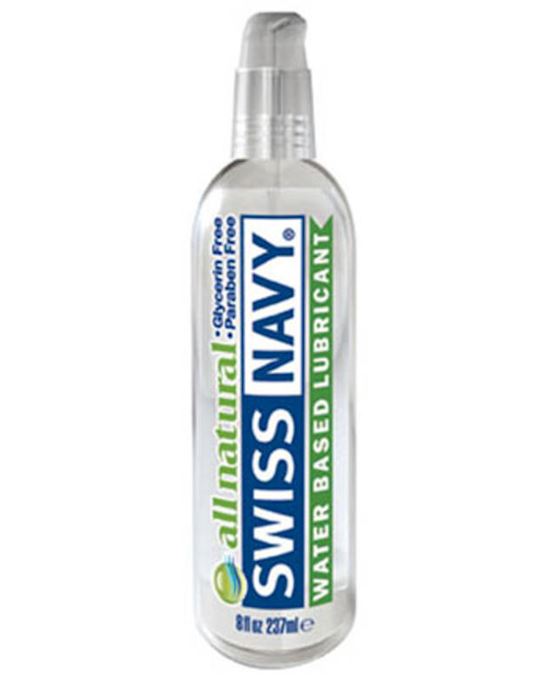 Swiss Navy All Natural Lubricant 8oz 237ml$37.98Shop Now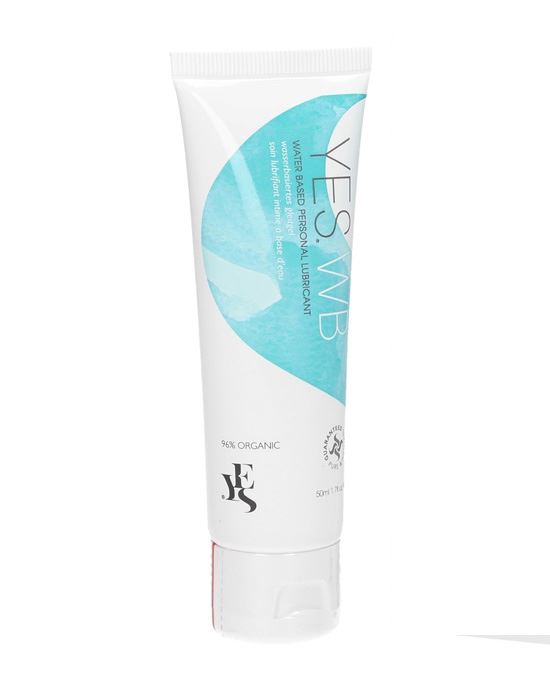 Yes Waterbased Organic Lubricant 50ml$26.98Shop Now
Oil Based Lubricants
Oil based lubricants are long lasting lubricants consisting of natural oils, such as coconut oil, and often are mixed with silicone lubricant.
They are generally thicker than waterbased lubricants, making them perfect for male Masturbation and anal sex. They wash off (not always easily) with water from skin and fabric, they're gentle, hydrating and feel silky smooth!
Oil Based Lubricant Key Points
Hydrating
Long lasting
Good for sensitive skin
Thicker than waterbased lubricants
Suitable for vaginal, anal and oral sex
Unsafe to be used with latex condoms
Silicone blends shouldn't be used with silicone sex toys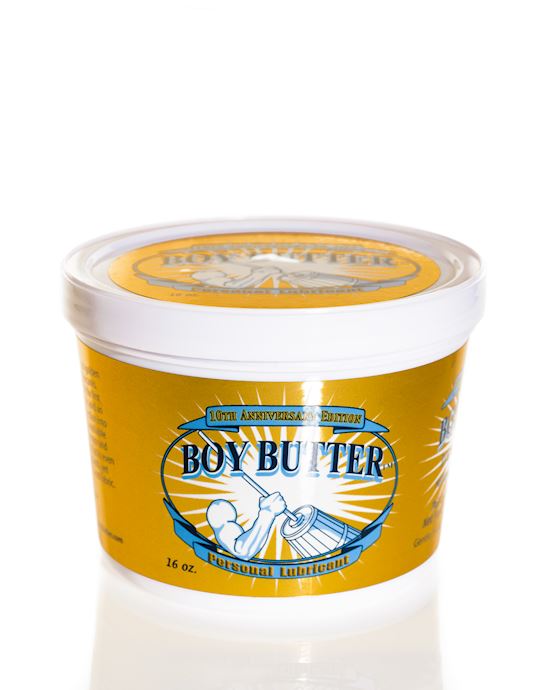 Boy Butter Gold Anniversary Edition 16 Oz 473 Ml$48.98Shop Now
Sensitizing & De-Sensitizing Lubricants
Lubricants with added sensations allow you to experiment with temperature play and experience different sensations that you wouldn't experience with other styles of lubricant.
Warming lubricant makes the body feels as if it's heating up, without actually changing temperature. Warming lubricants are the perfect partner for masturbation, hand jobs, or sex, and include ingredients such as capsaicin, peppermint, and cinnamon.
Cooling lubricant does the opposite as they generate a cooling tingling sensation when contacted with the skin and peak arousal. Mint extracts are affiliated with most cooling lubricants available in the market.
When using warming or cooling lubricants it's important to make sure you don't use too much before understanding the effect it has on your body, because applying too much of a warming or cooling lubricant can produce unpleasant sensations which take time to wear off!
On the opposite side of the scale, desensitizing lubricants are suited for anal sex as they help to desensitize the area and relax the sphincter, making anal sex a breeze.
Sensitizing & De-Sensitizing Lubricant Key Points
Creates a warming, cooling or numbing sensation
Increases sensation
Great for couple use
Great for erotic massages and oral sex
Adds new dimensions to sexual activities
Not all are suitable for sensitive skin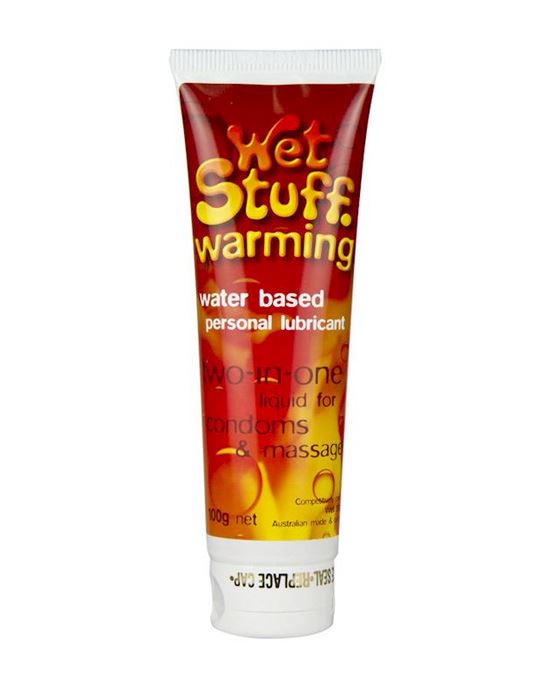 Wet Stuff Warming 100g$6.98Shop Now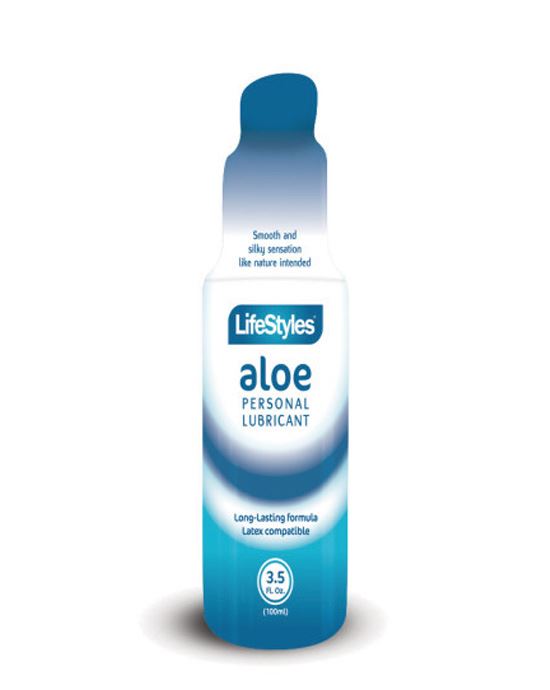 Lifestyles Aloe 35oz$17.98Shop Now
Hybrid Lubricants
Hybrid lubricants typically consist of a primarily waterbased lube with a little bit of silicone lube added to create a product that feels unique and 100% amazing!
Perfect if you enjoy the slippery sensations that waterbased lubricants provide, but would prefer a lubricant that doesn't dry out as fast as pure waterbased lubricants do.
Hybrid lubricants give you the best of both worlds with its smooth feel and long-lasting properties of silicone lubricant and the easy to clean and water-soluble properties of a waterbased lubricant.
Hybrid Lubricant Key Points
Unique texture
Long lasting
Easy to clean
Suitable for vaginal, anal and oral sex
Can be used with all type of condoms
Not safe to use with silicone sex toys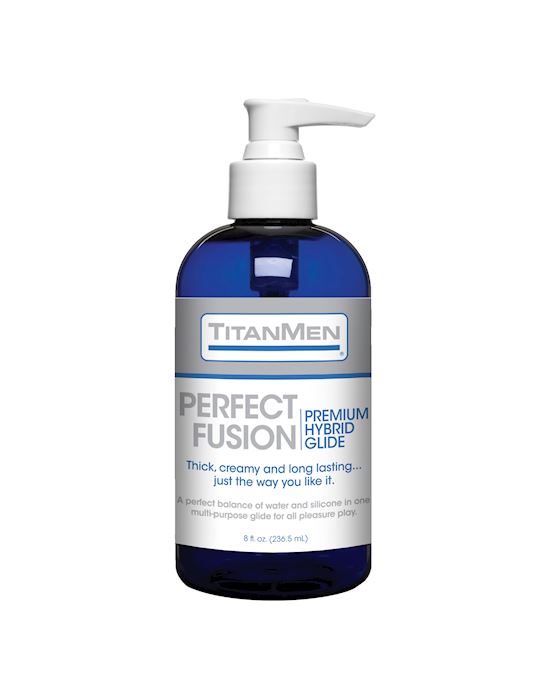 Titanmen Jizz Juice Premium Hybrid 8 Oz Glide$20.98Shop Now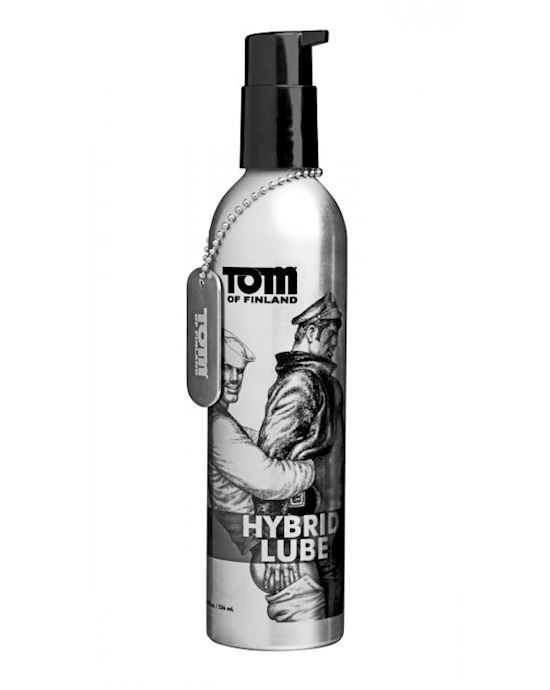 Tom Of Finland 236ml Hybrid Lube$23.98Shop Now
Flavoured Lubricants
Flavoured lubricants are designed to make oral sex extra delicious!
Many are safe to use for intercourse, but it pays to check the packaging. They're designed for oral sex, which is what they should predominantly be used for. Some are so tasty you could put it on your ice cream!
Flavoured Lubricant Key Points
Perfect for oral sex
Makes oral sex a whole lot tastier/more enjoyable
Easily absorbed
Safe to ingest
Not all are safe to use with condoms or sex toys - check the packaging
Not all suited for vaginal or anal sex could cause irritation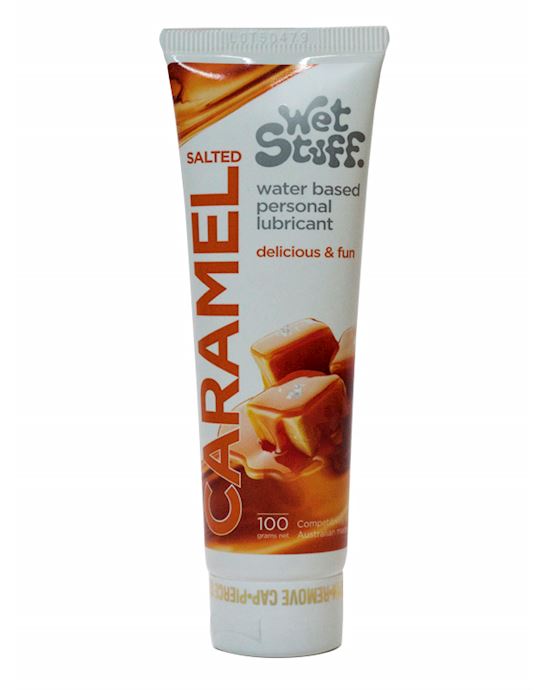 Wet Stuff - Salted Caramel$7.98Shop Now
How to Know If You're Allergic to Lubricant
An allergic reaction during sex can be super frustrating and obviously a bedroom buzzkill. So, it's important to identify what exactly is causing the reaction and what sort of reaction your experiencing. Firstly, remember that you can't be allergic to the experience of sex itself! A very depressing conclusion that some may jump to. Solving an allergy usually either involves finding a product with alternative ingredients or simply removing something from sex.
The other possibility is that pain or discomfort during sex could be the sign of a sexually transmitted disease (STD) or an annoying yeast infection. If you have a hunch that this could be the case, then visit your doctor right away to hopefully rule this out!
Even if you are only recognising very slight pain or a slight itching sensation, it's still worth investigating further. Many allergies can build up and become worse over time.
If you suspect you are allergic to a product used during sex, stop immediately and consult a health professional.
Pain or Itching During Protected Sex
Although a latex allergy is the most common case, you could be allergic to a lubricant within a condom. This will usually be a reaction from a certain ingredient within a condom. Ask yourself whether you've used different condoms in the past that worked fine. It may prove difficult to pinpoint exactly what is causing the reaction without the help of a professional. Alternatively, during the meantime your best bet will be to try some non-latex, natural or water-based condoms.
If you've been covering your sex toy in a condom, then there's another possibility your allergy is coming from the sex toy. This will usually be from the plastic that surrounds older sex toys. Many sex toys now use premium grade silicone to ensure body safety.
Burning Sensations
Planning on burning some sexual midnight oil but you're feeling some unwanted ... burning? People may describe a burning sensation. If the use of a condom or lubricant causes any itching, irritation, redness, strange tingling or swelling, stop using that product immediately and look for an alternative. Try to avoid lubricants containing glycerine and glycerol!
Additional Sensation Lubricants Providing Additional Problems?
Many couples turn to additional sensation lubricant as a comfortable way of incorporating new sensations in the bedroom. However, the extra warming or cooling effects are only possible by including alcohol or glycol. If you've just incorporated a new lube into your life and are experiencing some unwanted tingling or pain, then either return to a standard lubricant. Other ways to spice things can be through trying some organic, vegan or flavoured lube!
Your Lubricant Contains Tree Nuts
Lubricants are also created for those who are purchase conscious or prefer to keep things as natural as possible. This is referring to organic or vegan lubricant. Unfortunately, these products have also meant new allergies have now been felt within the bedroom. The positive thing is that these allergies are rather common and you will probably know right away what the problem is from experiencing a previous reaction during eating. Common examples are either coconut or almond oil. Organic lubricants have plenty of variety, so look for one with other substitute ingredients.
That Dairy Allergy Is Even Affecting Your Sex Life...
Casein is a major ingredient in cheese and is lightly featured in some condoms and lubricants. This is an uncommon reaction but is still worth considering. Most people who have a dairy allergy are very aware of dairy ingredients. So be cautious and check the ingredients of any condom or lubricant you're interested in.
Remember
If you investigate any of these tips and find that you are still experiencing any unwanted reactions, see a doctor as soon as possible. Seeing a doctor is recommended whether you are confident in solving the problem or not. This is the quickest method of returning to a satisfying sex life!
See Adulttoymegastore's range of water-based, vegan and organic lubricant!
Wetter is Always Better!
Well-lubricated sex and foreplay is the best kind!
Don't feel ashamed when using lubricant as everyone who isn't is missing out! Who wouldn't want slicker, sexier and more sensitive sex?
Just remember to not overdo it in the heat of the moment - a little wetness will ease penetration but too much can make it impossible to generate frisky friction!