The (somewhat short but informative) History of Sex Toys
When doing a paper for university on sexuality, and how the standards of sexual attraction varied and changed throughout history, I stumbled upon something very interesting.
Cleopatra, the last Pharaoh of Egypt, who lived from 69 BC to 30BC, was credited with inventing the world's "first" vibrator. According to the Encyclopaedia of Unusual Sex Practices (Brenda Love, 1992), Cleopatra ordered her "best engineers to make her a small box/gourd in a way that lets bees inside shake the walls to generate vibration." Exciting as this story may be, it is almost certainly an urban legend as historians have found no archaeological evidence or contemporary sources to back up Love's claim. 
If Cleopatra didn't invent the first vibrator, how did she get her rocks off? How did the vibrator come to be? Who first thought of using phallic objects to get off? How did we get from stone toys to silicone toys? Lucky for you dear reader, I am here to answer those questions! This article will be a bit different from the usual, as it will be coming from the perspective of a sex history nerd who wants to tell you about the history of sex toys!
29,000 BC
In the German mountain range of the Swabian Jura, archaeologist Petra Kiselbach discovered what might be the oldest sex toy in existence. Measured at 20cm and 3cm-wide, some scholars, such as Professor Nicholas Conard of Tübingen University, suggest that the object was used as a symbolic representation of the penis and for "knapping flints" (shaping stone by breaking off pieces). Others debate that due to the object's life-like size, it may have been used as a sexual aid.
Either way, there is no denying that with its smooth polished surface, it is what it is- a rock-hard dick.
Ancient Greece – 500 BC
The Ancient Greeks had dildos made from brass, ceramic, ivory, bronze, and even leather. However, some of these materials were expensive and inaccessible to the average Greek. So, some got a little inventive in the most unexpected of places…the bakery. Enter the "olisbokollix", a name combining the words "olisbos" or dildo and "kollix" or a loaf of bread - bread dildo. Yum!
According to Professor Alexander Oikonomides, the olibbokollix may have occurred as a joke in ancient Greek inscriptions. However, Vicki Leon, author of The Joy of Sexus: Lust, Love & Longing in the Ancient World, think they were used as dildos. 
According to Leon, the bread dildo was discreet, disposable, bio-degradable and, if one really wanted to, even edible after use. Sometimes, it was smeared with olive oil to ease penetration… So, it's already seasoned, I guess?
The Han Dynasty, China - 206 BC to 220 AD
On the other side of the world, tombs of the aristocratic elite dating back to the Han Dynasty contained a variety of exquisite treasures, including an impressive collection of jade butt plugs and bronze strap-ons.
While the butt-plugs are believed to have been used by embalmers to seal vital life essences called Chi, Yizheng Museum exhibition curator Fan Zhang agrees that the bronze phalli found in the tombs were used as strap-ons.
According to Zhang, the strap-ons were "all bespoke, and the ones we have here might have been laced into place with leather or silk thongs, though it's not clear if they were designed for men or women".
The Early Modern Period (1400 – 1800)
By the early modern era, people were still crazy about sex toys. In the Italian Renaissance, the word Dildo enters the vernacular, derived from the Italian word "Diletto", meaning pleasure, and soon, literary references to dildos began appearing everywhere!
In 1592, English poet Thomas Nashe wrote The Choise of Valentines, which depicts a character named Tomalin, who courts his sweetheart who had just become a prostitute. After numerous, miserable attempts at trying to get it on, she becomes frustrated and reaches for her dildo to finish herself off. Ouch!
In 1623, William Shakespeare made a humorous reference to dildos in his play The Winter's Tale: "With such delicate burdens of dildos and fadings, 'jump her and thump her". I should've paid more attention to English class in high school.
Then in 1673, John Wilmot, the 2nd Earl of Rochester (who might sound familiar if you've watched the Johnny Depp film, The Libertine), published a poem named Signor Dildo, in response to Prince James, Duke of York, and heir to King Charles II of England, marrying Mary of Modena, an Italian Catholic Princess. The poem goes something like this:
You ladies all of merry England Who have been to kiss the Duchess's hand, Pray, did you not lately observe in the show A noble Italian called Signor Dildo? ... A rabble of pricks who were welcomed before, Now finding the porter denied them the door, Maliciously waited his coming below And inhumanly fell on Signor Dildo ...
The Victorian Era and the Industrial Revolution (1800s)
The Victorian era was an age of scientific progress and industrialization, however, women's medicine was still in the dark ages. According to psychologists of the time, such as the infamous Sigmund Freud, women were unhappy, anxious, depressed or otherwise ill, not because of the terrible conditions they often lived in, but because of hysteria. Female hysteria was defined as "emotionally charged behaviour that seems excessive and out of control" and symptoms could range from anxiety, shortness of breath, fainting, nervousness, sexual desire, insomnia, and a "tendency to cause trouble for others". 
What do you think these "knowledgeable men" thought was the cause of female hysteria? Wandering wombs, and the psychological trauma of losing one's (metaphorical) penis. Sigh. I would like to tell you that this was a short-lived thing, but unfortunately, female hysteria was an official medical diagnosis until the 1950s! Oh, dear.
Anyhow, one of the supposed treatments for female hysteria was applying intense genital stimulation, with the aim of, ahem, calming them down. With this sickness spreading like wildfire, there were too many cases to care for, and not enough doctors or, erm, hands to treat them all. And so, enter the vibrating machine!
In 1869, American Doctor George Taylor invented the first steam-powered mechanical vibrator, called the Manipulator. This scary-looking contraption was not intended to cure hysteria but was instead designed to relieve ailments such as constipation, arthritis, and muscle fatigue. It was the Victorian equivalent of labelling a Hitachi Magic wand as a "back massager".
In 1880, Doctor Joseph Mortimer Granville patented the first electromechanical vibrator, but again, not for female hysteria. It was created for the relief of male muscle ache, and he argued in his 1883 book, Nerve-Vibration and Excitation as Agents in the Treatment of Functional Disorder and Organic Disease, that his device should not be used on "hysterical women". Not that this stopped women from getting a little creative…
The 20th Century (1901 – 2000)
At the turn of the century, women (and some men) were rejoicing, as there were more than 20 vibrator models available on the market. Some of these devices were hand-cranked, steam-powered, foot-on-pedal-powered, battery-powered and finally, electric-powered. The vibrator was the fifth "household appliance" to be electrified, after the clothing iron.
However, like the Manipulator, these devices were not explicitly advertised as sex aids – they were advertkised in women's magazines as scalp massagers, weight-loss tools, pain relievers, back and neck massagers, and even as a cure for tuberculosis. While I'm not sure about tuberculosis, the vibrators might have been used for some of these things… But let's be real, we know what they were really using them for.
In the 1920s – 30s, the vibrators that were totally used for "pain relief and scalp massaging" started appearing in brothels and pornographic films. This made it harder for manufacturers to advertise them as anything other than sexual aids, so advertisements for these products began to disappear from women's magazines and mail-order catalogues.
 In the mid-1960s, a man named John Francis had a side business of making prosthetic penis attachments, which were sold as devices to impotent men decades before Viagra hit the market. He approached his friend, Ted Marche, a ventriloquist, to help him with his side business. Marche agreed and took the business even further, with the help of his family.
Marche and his son began researching and surveying what colours women preferred in their dildos. He found that with dildos, women preferred something that wasn't too realistic in colour or too brightly coloured, while with strap-ons, they preferred something a little more realistic-looking. With these findings in mind, Marche would go on to create high-quality products that would pave the way for the sex toy market we now know.
By the late 1960s, men wanted in on the sex toy fun and men's magazines start advertising inflatable sex dolls. Around the same time, the legendary Hitachi Magic Wand became available for the mass market in the US, advertised like its predecessors as a "back and neck massager". Soon, the Hitachi Magic Wand won a devoted following, being called the "Cadillac of Vibrators", and comedian Rosie O'Donnell praised it, saying "it's better than that Magic Wand!" It even got accolades from medical professionals, such as Jed Kaminetsky, a Manhattan urologist specialising in male and female sexual dysfunction; "The thing is legendary… I tell women who are having problems with orgasms to masturbate. The vibrator is a very effective way to masturbate, and the Hitachi Magic Wand, if not the best, is one of the best vibrators out there".
Find out what all the hype is about with one of our best selling wand vibrators: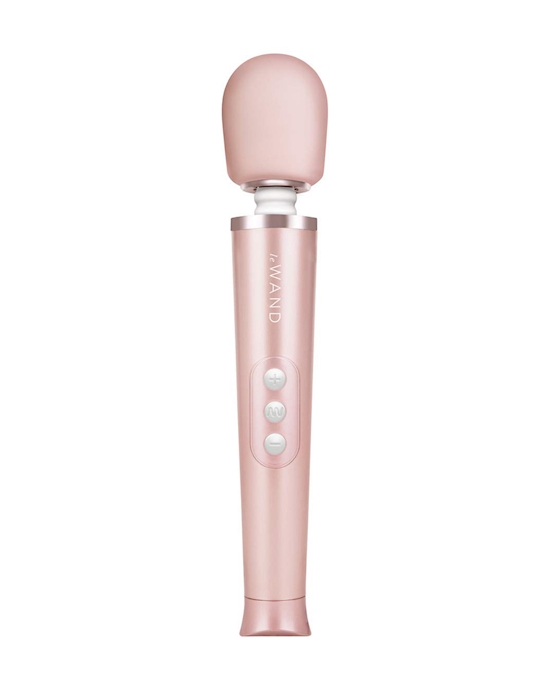 Le Wand Petite Rechargeable Massager $120.95Shop Now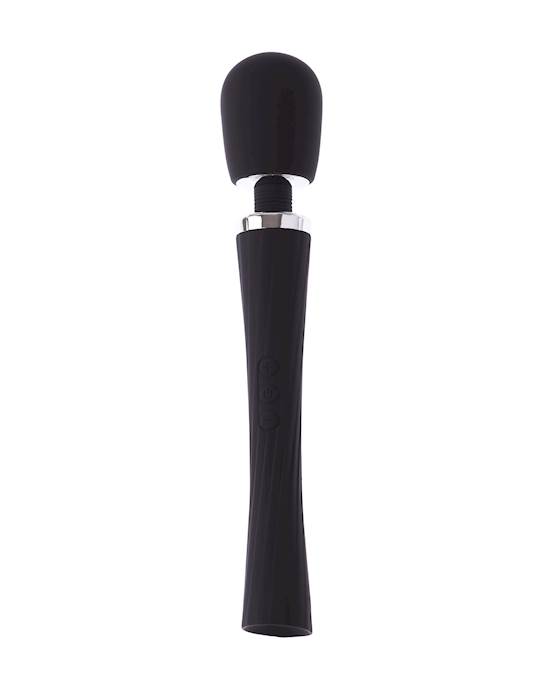 Share Satisfaction Ryra Wand$99.95Shop Now
By the 1970s, the sexual revolution was running at full speed, and American sex educator, Betty Dodson was at the front of it all. Dodson started to organise masturbation workshops to help women learn about the art of self-love and self-pleasure, with the help of sex toys like the Hitachi Magic Wand.
Around the same time, New York businesswoman Dell Williams was humiliated by a department store clerk when trying to purchase a vibrator. Frustrated by this experience, Williams opened up Eve's Garden, one of the first sex stores to cater exclusively to women. Soon after, Good Vibrations was opened up by sex educator Joani Blank. These stores popularized silicone sex toys that didn't look like real penises and would pave the way for modern sex stores.
In the mid-70s, Gosnell Duncan, a paraplegic man, set out to improve pre-existing dildos for disabled people. Combined with the market research help of Dell Williams as well as assistance from a silicone chemist, Duncan would go on to invent the "Venus" dildo.
The Venus dildo was a huge deal then (no pun intended), as it came in different flesh shades (up until then, flesh coloured usually meant Caucasian flesh), looked more abstract than like a realistic penis, and was made out of medical-grade silicone, making it safe for use.
In 1983, Japanese company Vibratex invented the super-iconic sex toy, the Rabbit, a device that provides both penetrative and clitoral stimulation. To circumvent their obscenity laws (which prohibited them from selling and distributing any products that explicitly looked like a penis), Vibratex modelled the toy after cute, cuddly animals in bright colours. Aww! 
The device was so popular, that it made a mainstream appearance in HBO's Sex and the City, in season 1, episode 9 called "The Turtle and the Hare". In the episode, Charlotte becomes so enamoured with the Rabbit that she forgoes all social outings to spend time with it, exclaiming "I'd rather stay at home with the Rabbit than go out and deal with men". Fair enough Charlotte, fair enough!
Check out a couple of our favourite rabbit vibrators: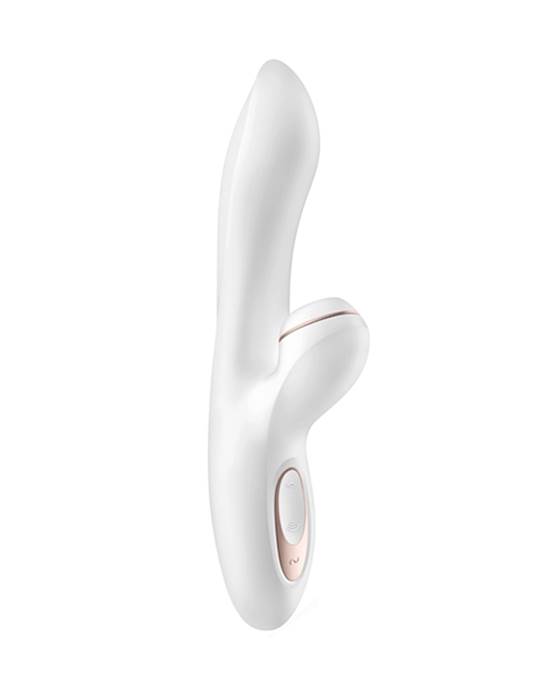 Satisfyer Pro Plus G-spot$38.95Shop Now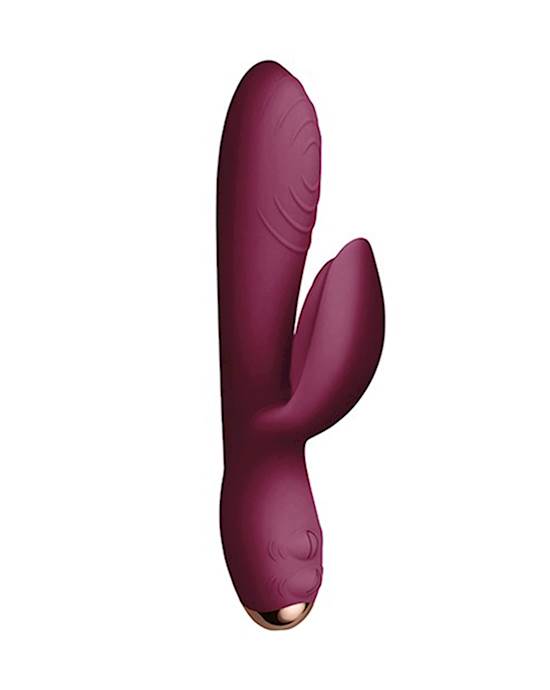 Every Girl Vibrator$62.95Shop Now
In 1997, RealDolls enter the sex toy market and they were a huge step up from the inflatable sex dolls you got as a prank. Manufactured by Las Vegas-based company, Abyss Creations, the RealDolls were designed to recreate the appearance, texture, and weight of human female and male bodies. This was achieved by its posable PVC skeleton with steel joints and realistic silicone skin.
A year after RealDolls made their debut, ex-policeman Steve Shubin was granted a patent for his invention, the Fleshlight. Originally designed as a "device for discreet sperm collection", Shubin realised there was a huge market for it. The Fleshlight started to feature mouths, anuses, vaginas and even replica genitalia of pornstars, and now dominates the male sex toy market.
Get your hands on one of Adulttoymegastore's best selling Fleshlights: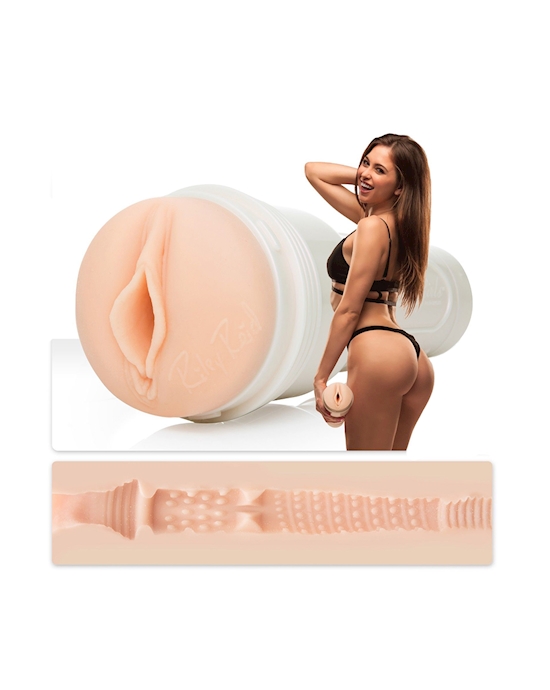 Fleshlight Girls Riley Reid Signature$83.95Shop Now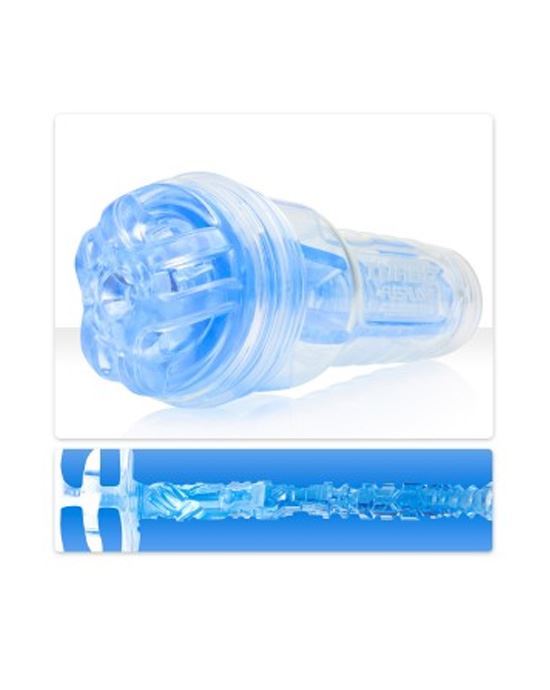 Fleshlight Tubro Ignition Blue Ice$59.95Shop Now
The 21st Century (2000 – present time)
Thanks to the internet, constantly evolving technology and constantly changing attitudes on sex toys (yeah, we can finally stop lying to ourselves and call the Hitachi Magic Wand what it is, a sex toy!) we are living in the golden age of sex toys, and one only needs to see the numbers to know why.  44% of women said that they currently use a sex toy or had done so in the past, and 43% admitted that they use sex toys while in a relationship. And if those numbers don't convince you, PRNewswire report that by 2026, the global sex toy market is expected to reach a whopping USD 57.2 billion. It just goes to show that sex toys are better than ever, and everyone wants in on it!
Sex stores everywhere, both physical and online, are selling amazing sex toys that our grandparents and great-grandparents could only dream of (don't think about that too much)! We now have products such as app controllable vibrators that we can use to pleasure our partners in real-time, regardless of physical distance, celebrities releasing their lines of sex toys, inclusive, non-binary sex toys, smart vibrators, and even virtual reality headset porn! The list is endless, and we are truly spoiled for choice. We've come a long way from our ancestors who had to make do with rocks, breadsticks and steam-powered "back massagers". 
I hope dear reader that you learned something informative today! I certainly learned some things while researching and writing this article, and that is that humans are quite innovative and ambitious when they want something, like getting their rocks off. So long as that desire exists, I'm sure we will see more innovative and exciting new sex toys in the future!
Now that you know their history, go check out adulttoymegastore's Adulttoymegastore's full range of sex toys to find one perfect for you!
References
All That's Interesting. (2021, October 17). The Surprising 30,000 Year History Of The Dildo. https://allthatsinteresting.com/history-of-the-dildo
Amos, J. (2006, June 25). BBC NEWS | Science/Nature | Ancient phallus unearthed in a cave. BBC News. http://news.bbc.co.uk/1/hi/sci/tech/4713323.stm
Calamity. (2012). A Steampunk's Guide to Sex (Steampunk's Guides). Combustion Books.
Dawson, A., PhD. (2020, August 5). Sex toys: A Brief History. TheToy.Org.  https://thetoy.org/sex-toys-a-brief-history/
Fogarty, L. (2017, April 21). Here's What Sex Toys Have Looked Like Throughout History. Redbook. https://www.redbookmag.com/love-sex/sex/g4297/sex-toys-history/
Goldman, A. (2000, December 6). Panic in Bedrooms as Magic Wand, Cadillac of Vibrators, Disappears. Observer. https://observer.com/2000/06/panic-in-bedrooms-as-magic-wand-cadillac-of-vibrators-disappears/
Hinde, N. (2015, January 19). This Stone Penis Is 28,000 Years Old And Was (Probably) Used As Dildo In The Ice Age. HuffPost UK.https://www.huffingtonpost.co.uk/2015/01/19/stone-penis-28000-years-old_n_6499780.html?guccounter=1&guce_referrer=aHR0cHM6Ly93d3cuZ29vZ2xlLmNvbS8&guce_referrer_sig=AQAAAJri6tA2VzSKeMNTd5sKtX1wQ3C_a1VdO-ByvhhtpMIPgRjX7sRiXtNaw7uyRiRFo9aQRzl8qiuWBHFolnVR3zKdGov_i2OdCqm9J0kBi6V-cWsIROMK0-o1h59l6aR6_bbRwc7VUO2BLUSFujVdJxaWh-kSdbKkzRH8en8ZX93H
Hitt, C. (2021, June 30). From the Ancient Greeks to Bluetooth Vibrators: The History of Sex Toys. Thrillist.https://www.thrillist.com/news/nation/history-of-sex-toys
Hitti, M. (2004, October 7). Sex Toys More Common in Women in Relationships. WebMD.https://www.webmd.com/sex-relationships/news/20041007/sex-toys-more-common-in-women-in-relationships#:%7E:text=Forty%2Dfour%20percent%20said%20they,or%20past%20sex%20toy%20use
Horwtiz, R. (2020, February 29). Medical Vibrators for Treatment of Female Hysteria | The Embryo Project Encyclopedia. The Embryo Project Encyclopedia.https://embryo.asu.edu/pages/medical-vibrators-treatment-female hysteria#:%7E:text=While%20most%20historians%20agree%20that,%2C%20arthritis%2C%20and%20muscle%20fatigue.
Lampen, C. (2021, November 2). How the Fleshlight Became the Most Popular Male Sex Toy In America. Men's Health.https://www.menshealth.com/sex-women/a19540539/history-of-fleshlight/
Leon, V. (2013, March 31). Greco-Roman Sex: Wilder & Weirder Than Ours. HuffPost. https://www.huffpost.com/entry/grecoroman-sex-wilder-wei_b_2567747#slide=2035381
Lieberman, H. (2020, January 23). Opinion | (Almost) Everything You Know About the Invention of the Vibrator Is Wrong. The New York Times.https://www.nytimes.com/2020/01/23/opinion/vibrator-invention-myth.html?action=click&module=Opinion&pgtype=Homepage
McKennett, H. (2021, March 2). The History Of Sex Toys, From Bread Dildos To Hand-Cranked Vibrators. All That's Interesting.https://allthatsinteresting.com/history-of-sex-toys
McVean, A., B. Sc. (2017, June 31). The History of Hysteria. Office for Science and Society.https://www.mcgill.ca/oss/article/history-quackery/history-hysteria?fbclid=IwAR1t3ZNkaiPX5tCGYSOvXSRtPoiwMm-Uyqv4gqdcWiUm3Us3vGV3e-MxN3w
Norman, A. (2017, December 8). The Strange, Surprising History Of The Vibrator. All That's Interesting.https://allthatsinteresting.com/history-of-the-vibrator
Polk, M. (2021, September 29). The Fascinating History of the Dildo, Humankind's 30,000-Year-Old Sex Toy. Men's Health.https://www.menshealth.com/sex-women/a37727072/history-of-the-dildo/
Research and Markets. (2019, December 11). Global $52.7Bn Sex Toys Market Outlook, 2026 - Rising Presence of Online Retailers Drives the Industry.  https://www.prnewswire.com/news-releases/global-52-7bn-sex-toys-market-outlook-2026---rising-presence-of-online-retailers-drives-the-industry-300973202.html
Rue, L. (2020, December 22). Is Cleopatra's Bee Powered Gourd the First Vibrator? Medium.https://medium.com/lessons-from-history/is-cleopatras-bee-powered-gourd-the-first-vibrator-a1bd6eb731f5
Thorpe, J. R. (2017, January 11). The Most Bizarre Sex Toys In History (Because Everyone Should Know About Bread Dildos). Bustle.https://www.bustle.com/p/the-most-bizarre-sex-toys-in-history-because-everyone-should-know-about-bread-dildos-29042
Waugh, R. (2017, January 25). Bronze strap-on dildos and jade butt plugs found in ancient Chinese tombs. Metro.https://metro.co.uk/2017/01/25/huge-bronze-strap-on-dildos-and-jade-butt-plugs-found-in-ancient-chinese-tombs-6404702/
Wrought, D. (2021, October 11). The Bread Dildos Greek Soldiers Made For Their Wives. Medium.https://derronwrought.medium.com/the-bread-dildos-greek-soldiers-made-for-their-wives-939eaba874c1
Content Disclaimer:
The information in this article has been fact checked and reviewed for accuracy by Adulttoymegastore's team of content specialists and sexual wellness experts, including Sex Educator Emma Hewitt.
Adulttoymegastore does not provide medical advice, diagnosis, or treatment for illness. Any information published on this website, either by Adulttoymegastore or its authors, is not intended to be a substitute for medical advice, and you should not take any action before consulting with a medical professional.
For more product examples - shop all our
sex toys
here.