Which sex toy are you based on your star sign
Here at Adulttoymegastore, we have thousands of toys to choose from and we know it can be a bit overwhelming with that many options!
But, no need to fear. Your star sign is the only info I need to know to find out which toy represents YOU best.
Through my astrological calculations and years of selling sex toys, I can confidently say that there are some patterns that connect the two.
While I regrettably have no hard data (other than the stars), as a result of extreme nosiness and chatting with friends there are some trends that are just too hard to ignore.
Why is it that all my Cancer placement friends love a bit of nipple play?
How come the Aquarians love the feeling of restraint?
And I certainly have never met a Libra that doesn't like something unique and pretty.
Let me guide you to an item your star sign represents. It may even be familiar to you. Have you already tried it? Maybe you've been thinking about trying it out for a while?
Definitely keep reading if you also want to see some freaky wild cards put on this list :)
Make sure to check out your sun, moon, venus and mars to ensure there is something that matches up!
You can find your full birth chart here!
Note: these toys are a variety of vulva, penis, anal and other toys.
Aries: Ball Gag
Confident and never afraid to speak their mind, but do you know what Aries placements yearn for?
The thought of playful war in the bedroom and the delicious rebellion of being told what to do and then doing the opposite.
Basically, you give a lot of bratty energy!
That is why a ball gag is a great way to sum up Aries.
This particular one is in a sexy red and black colour and has a luxurious satin feel.
Ball gags are a great way to incorporate control dynamics depending on who is wearing them. Do you want to be in control? Or would you rather your partner has all the power?
Aries also rules the head and teeth so having something put in your mouth might feel quite natural ;) .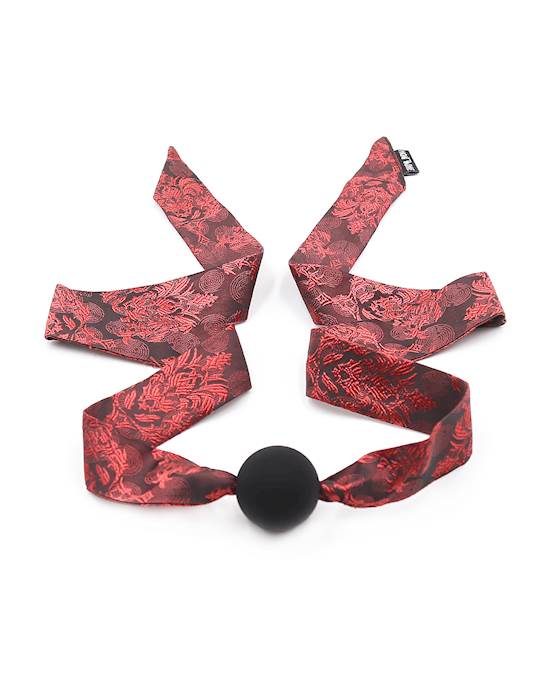 Mistress Pleasure Gag$17.95Shop Now
Taurus: Lay-on Vibrator
Taureans love a bit of relaxation! You are the type to be hyper-focused and work super hard on one thing, so when it's time for pleasure, the easier it is the better.
You have no problem pampering yourself like royalty after a long day.
Igniting the senses and enjoying comfort and quality are what Taurus placements appreciate the most when it comes to their sex life.
This is why this remote-controlled vibe pad fits you to a T!
It can be used on all erogenous zones and all you need to do is get comfy and lie or sit on it. The vibe pad is also waterproof so you can even make bathroom time a bit steamier.
You deserve a bit of me-time :)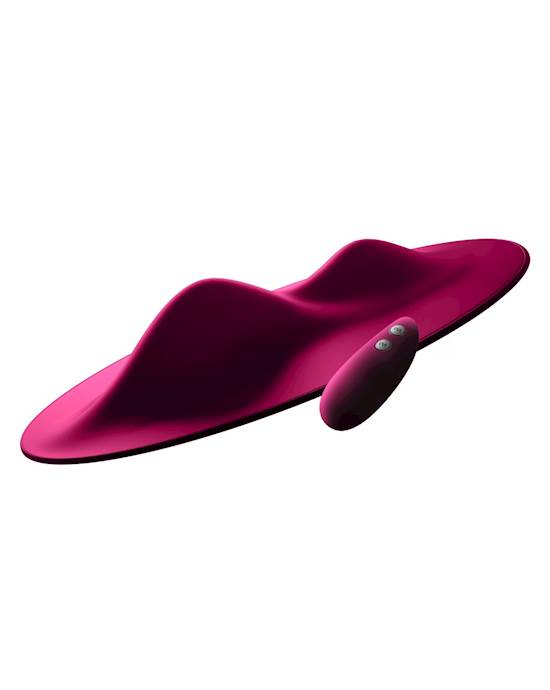 Vibepad Remote Control Lay On Vibrator$223.95Shop Now
Gemini: Trident Vibrator
Why is it that every Gemini is juggling about three different projects? You certainly need options and something new to keep you entertained!
For you, pleasure is about having the most fun and most importantly getting the job done.
At times you are quite practical about getting those big O's - it is just something you need for your self-care.
You are known for always having a finger on the pulse, so why not have 3 hands-on your pulse?
The Satisfyer Threesome is a 3 headed vibe used for labia and clitoris stimulation with 12 different vibration patterns.
Prepare to have your mind blown!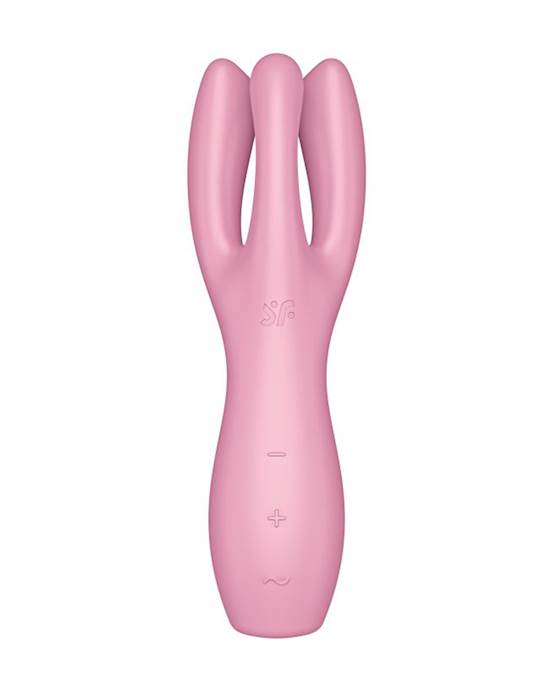 Satisfyer Threesome 3 $53.95Shop Now
Cancer: Collar with Nipple Clamps
Your lovers are so very lucky! Nobody seems to talk about the different layers Cancers have.
Whilst Cancerians have a sweet disposition, there is a naughtier side to you that is not spoken about enough.
You love to play with submission and dominance and isn't there something incredible about relinquishing for your partner?
This collar with nipple clamps brings forth the masochistic side of you that isn't afraid of a little pain.
The great part about this toy is that it can be for anyone - nearly everyone has nipples.
Fun fact: Cancer rules the breasts and nipples so those with strong Cancer placements might be extra sensitive there.
Go crazy!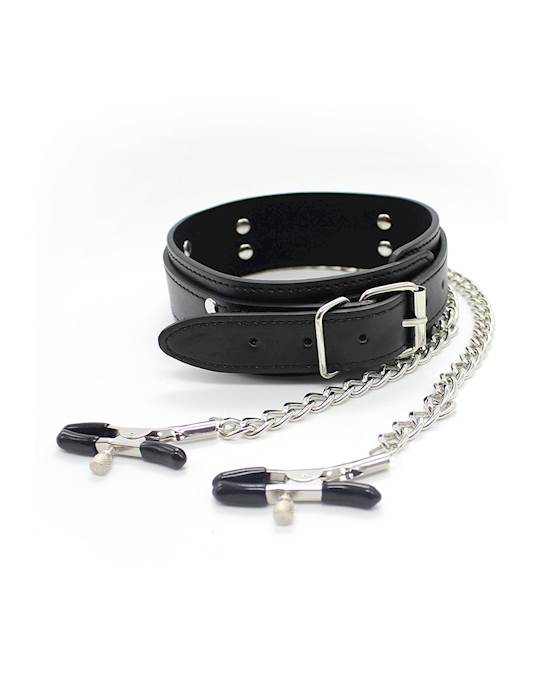 Juicer Collar And Nipple Clamps$10.95Shop Now
Leo: Vibrating Jewel Plug
Pride, self-assurance and a big heart are what draw people to you! Pleasure is a priority for you and something that makes you feel good about yourself if done right!
Exploring different parts of your body with high-quality products is a must when it comes to your sex toy journey. You appreciate the finer things in life and need a toy that reflects that.
The B Vibe vibrating jewel plug is suitable for so many scenarios as it has a wireless remote. Getting some of the exhibitionist play out and about might be just the kick you need to feel extra spicy.
Those that care about you think the sun shines right out your ass, so why not have a jewel shine out of there instead?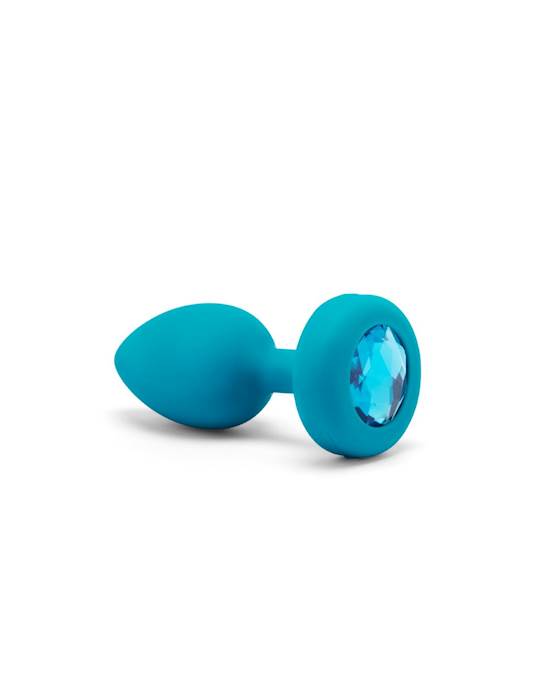 B-vibe Vibrating Jewel Plug - 3.8 Inch$109.95Shop Now
Virgo: Smart Penis Pump
Allowing yourself to grow and change is a massively underrated trait of Virgo's! You are never afraid to be the best you can be and your lovers appreciate that streak of perfectionism and drive.
Health is often a big passion and interest for Virgo placements. You like to know how a product can benefit your health and well-being.
This is why you are a Penis Pump - to be even more specific a smart pump!
You are all about efficiency and this product certainly delivers. It is the penis workout that is super easy and fun to get that blood pumping.
Penis owners reap the benefits with this hi-tech toy!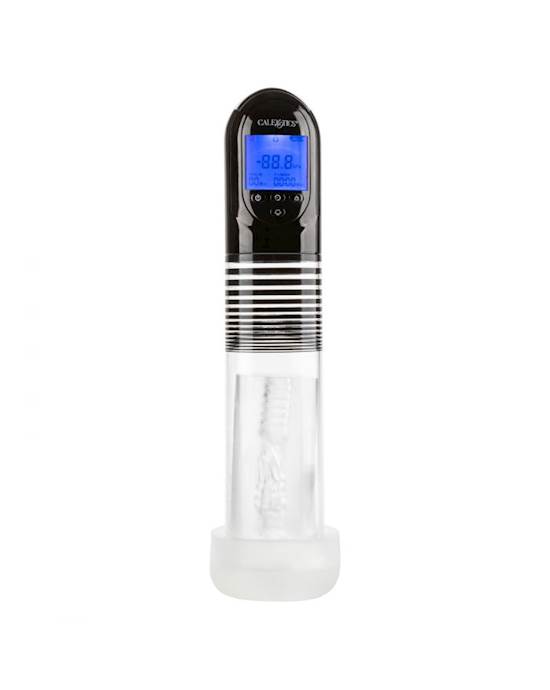 Optimum Series Advanced Automatic Smart Pump$104.95Shop Now
Libra: Glass Wand
For Librans', aesthetics and fashion can dictate their daily mood and is a part of life they greatly value. Who doesn't like pretty things?
Being the scales, means you appreciate when there is balance in your life. Having items in your home that bring that duality and playfulness brighten your spirit.
This means the Vishnu Blooming Wand is perfect for you!
It is so beautiful that you can have it out in the open and no one would know. Glass toys can also be used hot or cold by putting them in the fridge or running under warm water.
Play around with those options so no playtime is the same!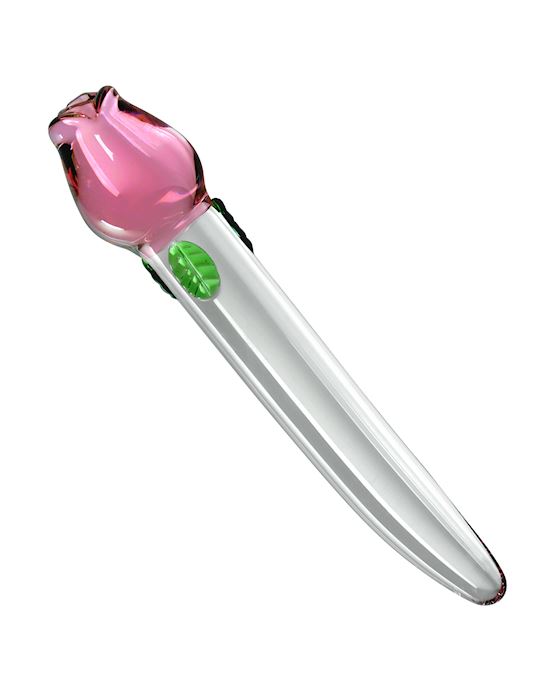 Vishnu Blooming Glass Wand$34.95Shop Now
Scorpio: Vibrating Cock and Ball Ring
Intensity is something a Scorpio never shies away from - in fact, you crave it! Pleasure is all about reaching a new higher level when it is with someone you care about.
You love a passionate session which can go for as long as possible. Sometimes a quickie just isn't enough for you. Why not experience as many sensations as possible at once with no time limit?
This is why Scorpio is a vibrating cock ring!
This one by Satisfyer goes around the balls and penis and has a vibrating function. These toys are great for stamina and a thrill for whoever you are playing with too.
Scorpio placements actually rule the genitals - it is time to get it on!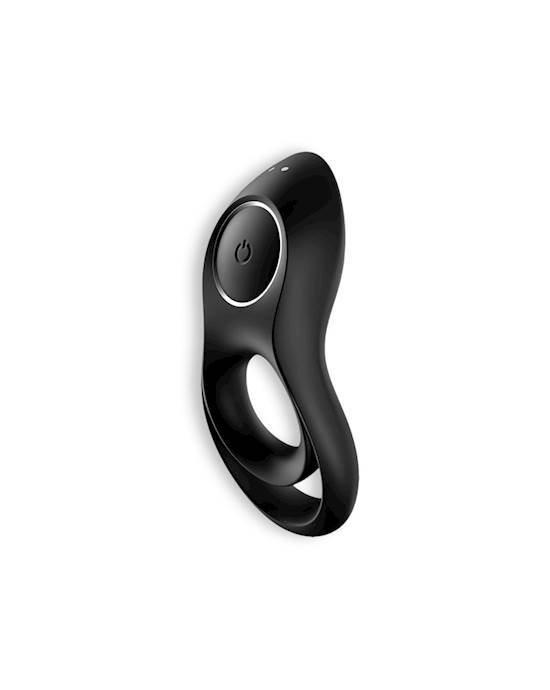 Satisfyer Legendary Duo$32.95Shop Now
Sagittarius: Wireless Remote-controlled Panty Vibrator
Ever asked a Sagittarius on a spontaneous trip before? Well, whoever did probably had a great time because you cannot get enough of a voyage into the unknown!
Being on the go is your main mode and sex certainly doesn't need to stop because of that. Attending a fun music event, going on a hike, or just exploring in general, rallies your senses and gets you in the mood.
This is why the Satisfyer Secret Panty Vibrator is perfect for you!
Let a partner be in control wherever you are - it can even vibrate to songs on Spotify.
Have your own personal rave!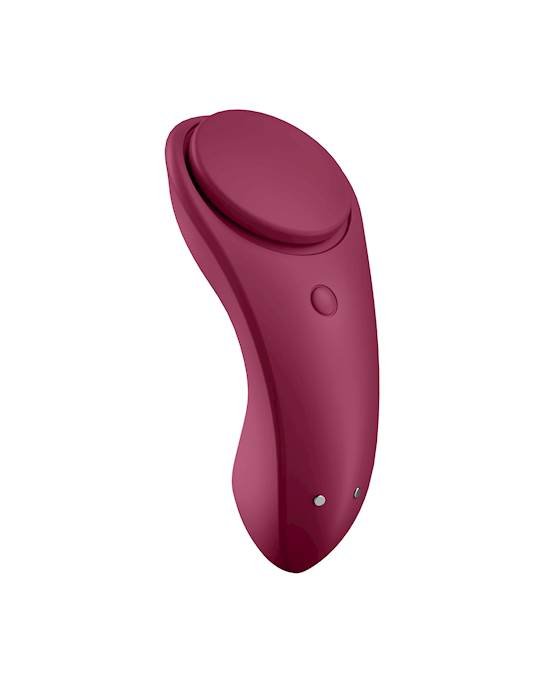 Satisfyer Sexy Secret$37.95Shop Now
Capricorn: Strap On
Capricorn's aspirations and dreams never slow down - we love how you never stop putting a spotlight on your passions!
Your relationship with control is complex, but part of your nature is to explore power in every part of your life. When you hold that dominant position you truly shine and your partners can get to know a side of you that you don't always show.
Capricorn placements, it is time to lead in the bedroom with a strap-on!
This particular one by Doc Johnson does not skimp on the features. Enjoy it with or without vibration. Plus the harness is adjustable so it can fit most people.
Command the stage that is your bedroom!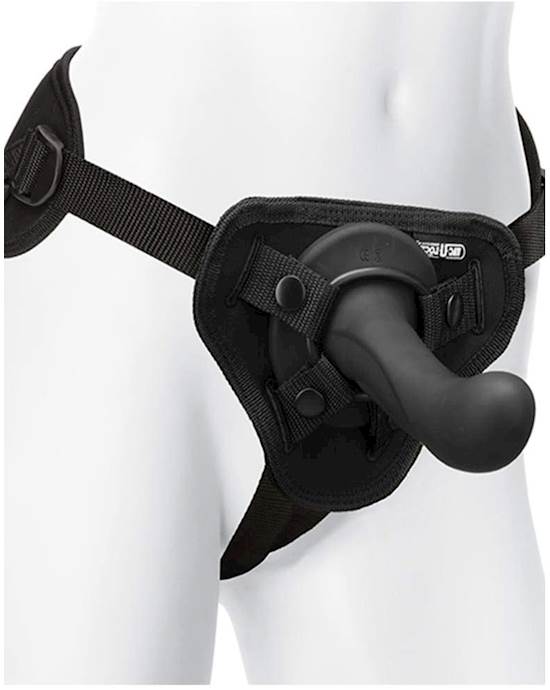 Vac-u-lock Silicone G-spot Vibrating Pleasure Set$137.95Shop Now
Aquarius: Restraint Kit
You tend to be very proud of your independent spirit. Aquarians are who they are and everyone just needs to keep up!
Sometimes the people who appear aloof though, secretly want the most amount of attention. You can be hot and cold but deep down someone who fully commits to you and is keen to experiment has your heart.
This is why, for Aquarians, a restraint kit fits you wonderfully!
You need someone to tie you down and with this toy, we mean it literally. Spice it up with some other BDSM play to heighten the experience.
Get freaky!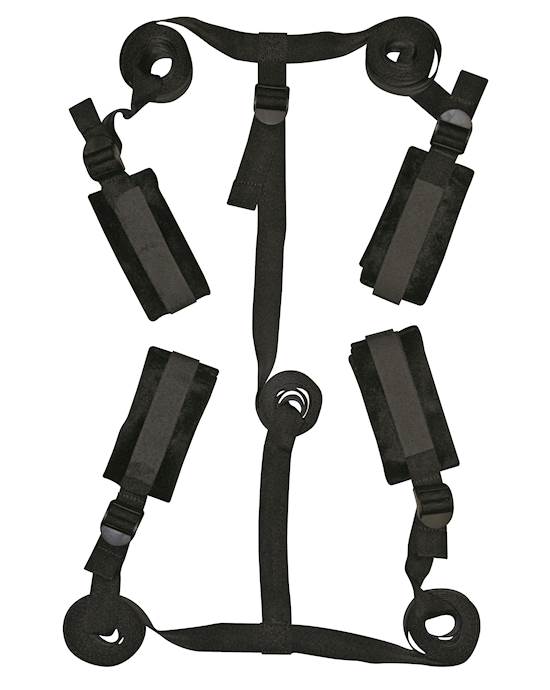 Sportsheets Bed Bondage Restraint Kit$44.95Shop Now
Pisces: Wand Massager
One thing about you is that if you are going to go there - you are going to go THERE! Pisces can't not experience every emotion, touch and moment fully and intensely.
Your lovers appreciate how present you are when it comes to sex. But sometimes you want to be taken to the next level and let a million orgasms wash over you - in an ideal world of course ;)
This wand massager has the duality and charm that Pisces bring to the table!
You have the choice to go solo or with a partner with this toy. You can also use it on so many parts of the body - we know how much you love options.
Grab this toy for the kick you really need!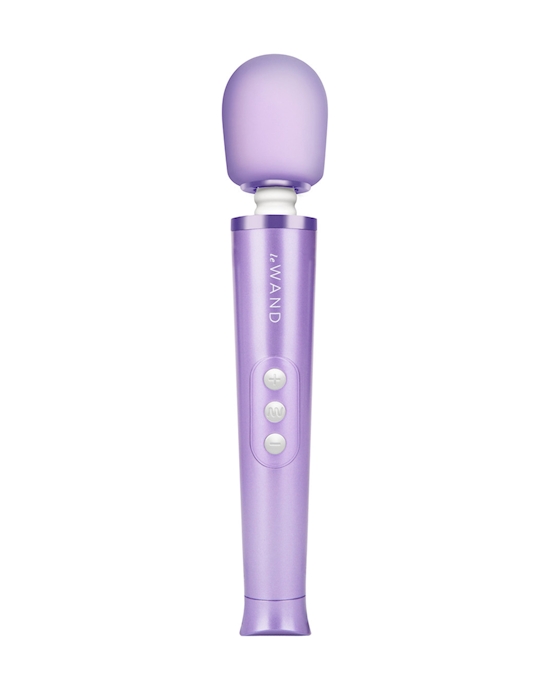 Le Wand Petite Rechargeable Massager$174.95Shop Now
Illustrations by Aimée Sullivan. Follow her on Instagram: @aimeeisokay
Read next:
Content disclaimer:
Adulttoymegastore does not provide medical advice, diagnosis, or treatment for illness. Any information published on this website, either by Adulttoymegastore or its authors, is not intended to be a substitute for medical advice, and you should not take any action before consulting with a medical professional.