What is a blended orgasm?
What is a blended orgasm?
All orgasms are great. But what if I told you that you could have an orgasm with double the intensity?! Vagina owners listen up! Let me introduce you to the blended orgasm, a revolutionary idea that might help totally improve your sex life!
A blended orgasm is an orgasm that occurs thanks to simultaneous stimulation of the clitoris and vagina. The two orgasms 'blend' together to create one intense and insanely pleasurable climax. Typically these orgasms are longer and more intense! If you've used a G-Spot vibrator before, then it's very likely that you may have already experienced a blended orgasm, as you're stimulating the G-Spot and clitoris at the same time.
Blended orgasms can also refer to a simultaneous orgasm that involves the anus as well, so don't forget this pleasure spot either!
How can I achieve a blended orgasm?
Like with anything pleasure related, achieving a blended orgasm really comes down to your personal preferences and what gets you going. It's not a one size fits all situation unfortunately!
Some people might find it easy to achieve a blended orgasm with a vibrator, but a lot of people find it difficult to have a vaginal orgasm in general – as a huge percentage of vagina owners require direct clitoral stimulation in order to climax.
A blended orgasm doesn't have to be equal parts clitoral and vaginal orgasm, either – sometimes it will be more of one, and that's okay too. Not all orgasms are the same!
Vaginal orgasms can occur by hitting the G-Spot, which is located on the inner wall of the vagina, and is very sensitive!
How can I find the G-Spot?
The G-spot is a very elusive area, and can be difficult to locate for some people. The key is taking your time to explore your body and find the areas that feel good!
There is some speculation around the G-spot, with some doctors even suggesting that it doesn't actually exist – but a lot of sex educators and satisfied people beg to differ!
To find the G-spot, it's best to start with your fingers – don't introduced toys or another person into the mix quite yet. Insert a finger inside the vagina and curl your finger upwards into a "come hither" motion. Keep doing this until you can feel pleasure or an increase in sensitivity!
The G-spot is a small area, so it might take a while to find the right place to stimulate for you to reach a vaginal orgasm. But that's totally okay! Take your time, use lots of lubricant to keep everything feeling comfortable, and enjoy yourself.
What about an anal orgasm?
Stimulating the anus can also help you achieve a blended orgasm too. You can have an anal orgasm by stimulating the nerves in and around the anus – this area is super sensitive! As the anus is not self-lubricating, it's vital that you lather up plenty of lubricant when exploring this area, to keep everything safe and prevent any discomfort. Start out slow with anal play – use your fingers first, and once you feel more comfortable, you can try introducing some anal toys too!
What sex toys can help with a blended orgasm?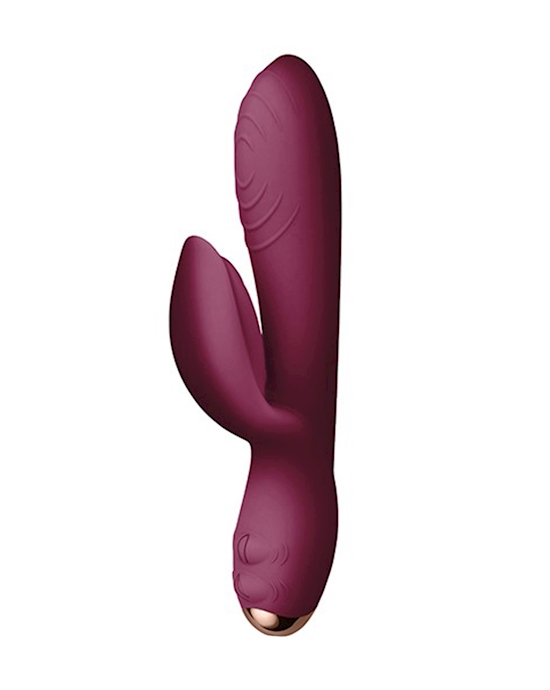 Every Girl Vibrator$48.95Shop Now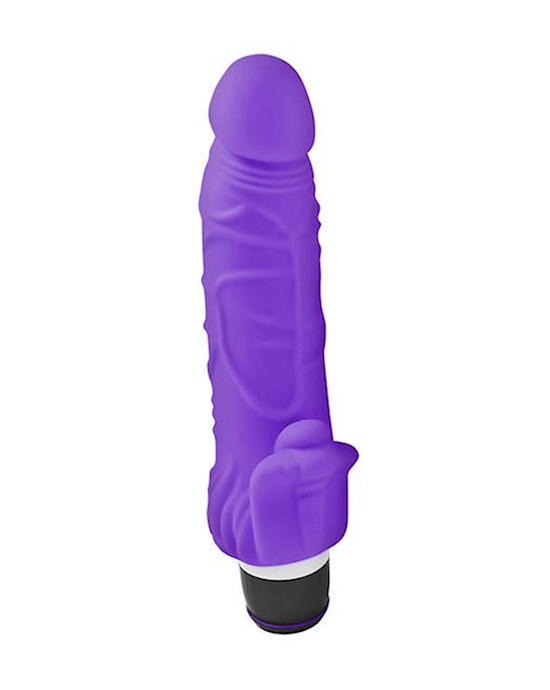 Silicone Classic Clit Stimulator 035 Seven Function$12.95Shop Now
Rabbit vibrators will definitely be the first place to look for achieving a blended orgasm! These are ergonomically designed to stimulate the clitoris and G-spot simultaneously, sending vibrations to these pleasure spots. This is a great way to help you reach climax!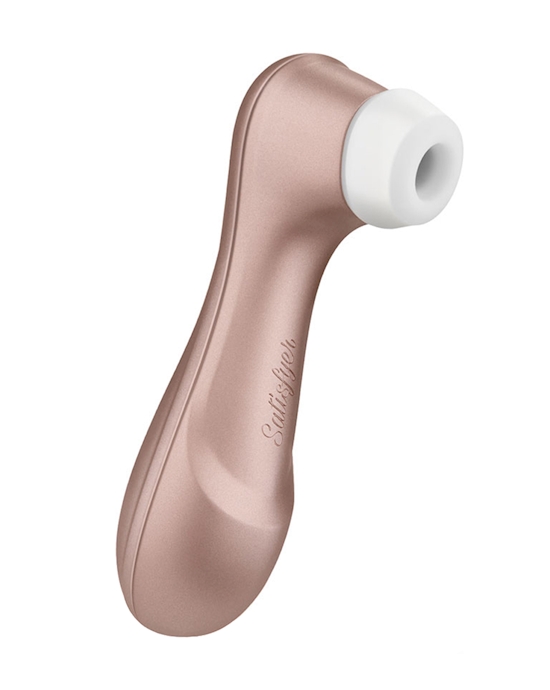 Satisfyer Pro 2 Next Generation$39.95Shop Now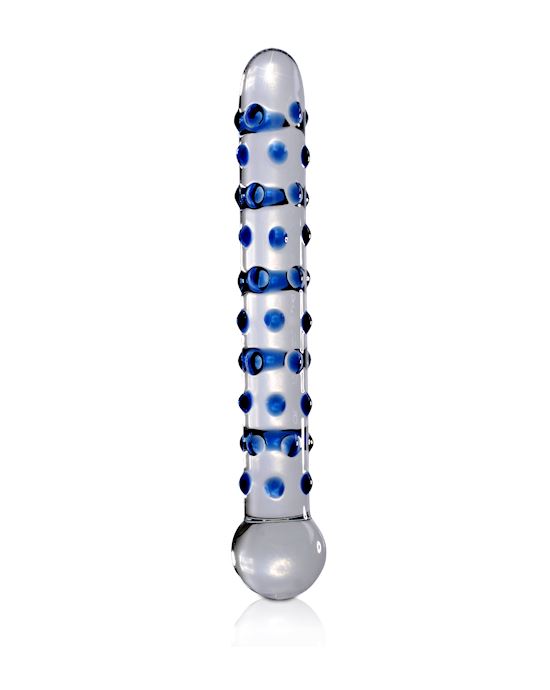 Icicles Glass Massager No 50$21.95Shop Now
Using a clitoral vibrator and a dildo together is also the perfect way to stimulate both areas, and allows you to customize the experience more with your favourite toys! Some rabbit vibrators might not suit every body shape, either, so this can help give a more customized fit for your body.
Bubbles Bumpy Starter Anal Plug$11.95Shop Now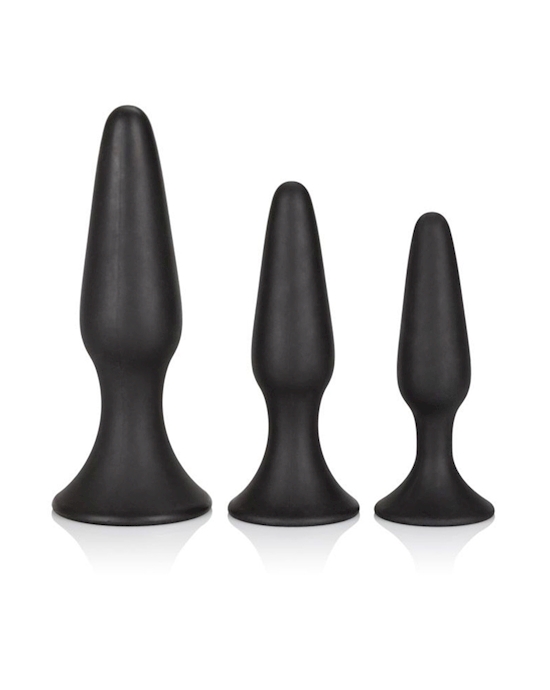 Silicone Anal Trainer Kit$30.95Shop Now
If you're interested in getting into some butt stuff, anal plugs can be perfect to pop in during penetrative or oral sex for a blended orgasm too!
What sex positions can help achieve a blended orgasm?
There are several positions that can definitely help increase your chances of experiencing a blended orgasm. For penetrative PIV sex, doggy style is definitely one of the top picks, as the angle can help stimulate the G-Spot and it also allows you to easily stimulate the clitoris at the same time. You can stimulate the clitoris with your fingers or a toy!
Cowgirl is perfect for the same reasons – easy access to the clitoris! Lean back a little bit to allow the full range of motion and to allow for deeper penetration.
Oral sex will also allow you to insert a vibrator or butt plug at the same time too, for double the pleasure and double the fun!
Don't stress!
Sometimes, if you're too caught up on the idea of having an orgasm, it can make it a little difficult to actually get over the edge. If you're struggling to climax, take a deep breathe, switch things up a bit, or just enjoy yourself. If you're having fun and experiencing pleasure, orgasm doesn't always have to be the finish line!
The key is enjoying yourself and exploring your body; orgasm is just an added bonus if you do get there. Blended orgasms might be more difficult for some people to reach, which is totally okay – take your time and relax into it. If you're playing with a partner, then remember communication is key too! Set boundaries, but also let them know what feels good and what doesn't.
Want more?
Adulttoymegastore is an online retailer of sex toys distributing worldwide. ATMS was opened in 2009 and is still proudly New Zealand owned and operated, with over 8,000 products from more than 45 brands to choose from! We take great pride in providing the best products to thousands of happy customers, and have many benefits such as a loyalty programme, free samples, and personalised notes.
Adulttoymegastore has a huge range of sex toys including vibrators, dildos and cock rings for every occasion! With fast, 100% discreet shipping, and price guarantee, ATMS has everything you need to make good sex, great!